XMind is a robust mind-mapping tool for everyone who wants to convert their data and ideas into graphics, charts, or diagrams. However, you may have some questions about this tool before using it, such as what XMind can do, whether it is worth using, how much it cost, and more. To answer these questions, we do lab testing and collect hundreds of users' reports. Here is the comprehensive result.

Review Xmind
Part 1: XMind Review
When XMind was first released, it is a paid service. Since 2008 the provider has changed the business model and offered a free version online. It means that entice users can access the basic features to make mind maps without paying a penny. Of course, there are paid versions for advanced users.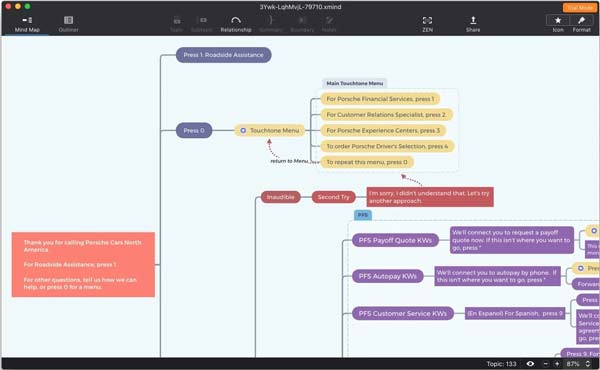 Main Features of XMind
1. Create mind maps online without installing software.
2. Include a library of templates to streamline the workflow.
3. Make mind maps, outlines, business charts, and more.
4. Come with a mobile app to generate charts on smartphones.
5. Offer plenty of stickers to make mind maps engaging.
6. Switch structures on the fly.
7. Combine multiple structures on the same branch.
8. Stylize your mind maps by font, theme, color, etc.
9. Produce smooth and elegant animations with transitions.
10. Support a variety of output formats, like PDF, PNG, OPML, etc.
Brief Review of XMind
PROS

XMind is available on Windows, macOS, Linux, iPhone, and Android.
It offers options for both personal and personal users.
It provides a consistent experience on both a desktop and mobile device.
This app integrates a user-friendly interface.
There is a portable version for users.
The flexible plans can meet everyone's needs.
CONS

The free plan is a bit simple.
It lacks the cloud sync feature between desktop software and mobile apps.
It cannot integrate with commonplace tools, like Jira.
Price of XMind
As mentioned previously, the developer provides a free version, but advanced features are inactive and your charts will be watermarked.
There are two paid versions of XMind, Zen and Pro. XMind Zen enables you to access all features and is available to both computers and mobile devices. The price starts at $39.9 for size months. A multi-license support two computers and three mobile devices. The good news is academic users can request a discount. The Pro version costs $129 for a lifetime. XMind Pro can be used on PCs and Mac computers. In addition to full features, it removes the watermark from your charts.
The Bottom Line
XMind is one of the best mind-mapping tools on the market. The business-oriented designs and templates allow you to produce professional mind maps and charts. Beginners can try the free version. If you like it, the paid versions let you get full features and unlock restrictions.
Part 2: Best Alternative to XMind
Although XMind offers a free version, it is pretty basic. Plus, it adds a watermark to your mind maps. Is there any way to make mind maps without watermarks for free? The answer is MindOnMap. As a free alternative to XMind, the online app allows you to create mind maps, flowcharts, fishbone charts, and more without opening your wallet. Moreover, it won't add any restrictions to your charts, such as watermarks. In another word, you can access full features once you sign up for an account.
How to Use the Alternative to XMind
Step 1Visit the free alternative to XMind (https://www.mindonmap.com/) in your browser. Log in to your account. You can make one with your email address for free.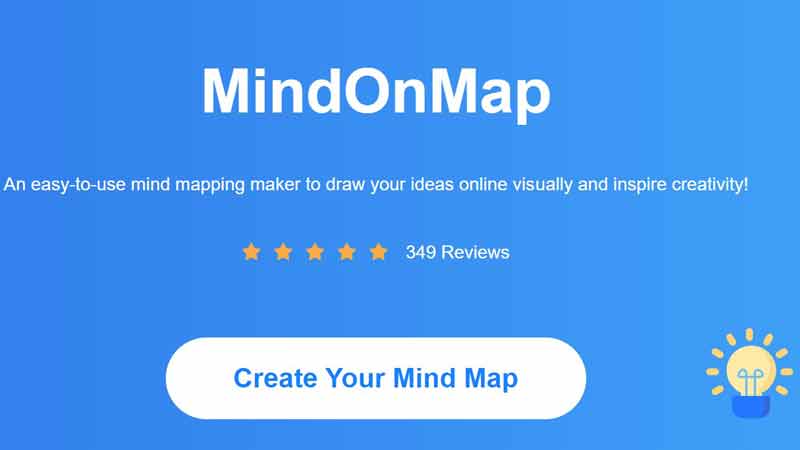 Step 2Click on the Create Your Mind Map button to go to the next page. Head to the New tab from the left sidebar, and you will see all templates and themes on the right side. Choose a proper one to move on.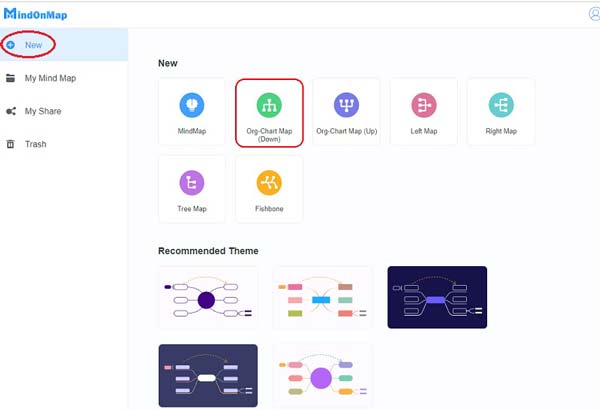 Step 3Now, you can customize the template by adding nodes and sub-nodes. Double-click each node, and add some text. There are more features on the top of the page, such as Image, Link, and more. The toolbox on the right side offers more useful tools, like Icon, Outline, etc.

Step 4After editing the mind map, you can refine it with your favorite colors, font, size, and more.
Step 5At last, save and export your mind map. Here you have two options in the free alternative to XMind. Hit the Export button, and choose an appropriate output format. Then the mind map will be downloaded to your computer. Or press the Share button and share it as a link. You can also add a password and valid date to prevent unauthorized access.
Further Reading:
Part 3: FAQs about XMind Review
What is the difference between XMind and XMind 8 Pro?
XMind 2022 and XMind 8 Pro are both desktop mind mapping software. The main difference between them is the licensing mode and supported features. The former is subscription-based, while XMind 8 Pro lifetime license key. From the interface, the former looks modern while XMind 8 Pro looks classic.
Is XMind safe to use?
Yes, XMind is safe to use. We ran and installed this app on both Windows 11 and Mac with Bitdefender, but neither found viruses or malicious code. Moreover, the software has been verified by major antivirus services.
Is XMind still free?
Yes, a free and feature-limited is available until now. However, you need to pay for a subscription to get a full version and remove the watermark. Plus, the mobile app does not provide a free version. However, you can try the free one before purchasing the full version.
Conclusion
Now, you should understand what XMind is, how it works, the benefits and drawbacks, and the best alternative. As one of the best mind mapping software, XMind is worth using for both beginners and advanced users. MindOnMap is the best option for people who do not like XMind. It is completely free to use for all features. If you have other questions about this topic, please feel free to leave a message below this post and we will reply to it as soon as possible.