Timelines are a great way to organize events, tasks, activities, or milestones for a project. They are widely used in education, tutorials, project management, and business. Although you can create a timeline in MS Word, Excel, or other software, a dedicated timeline maker is more helpful. It usually provides templates to help you start your chart quickly. Anyway, this article identifies and reviews a top list of the best timeline making software.

Timeline Maker
Part 1: Top 4 Free Timeline Makers
Top 1: MindOnMap
As a popular timeline maker, MindOnMap lets you organize events and activities on a timeline in order easily. Once you create an account, you can pick a template and start drawing the timeline quickly without installing anything on your desktop.
PROS

Make timelines online with no installation.
Completely free of charge.
Include customizable templates.
Support a variety of output formats.
Share your timelines online directly.
CONS

It does not have a desktop client.
How to Make a Timeline Online for Free
Step 1Open a web browser, and visit the free timeline maker, https://www.mindonmap.com/. Log into your account, and enter the home page. If you do not have an account, sign up for one for free.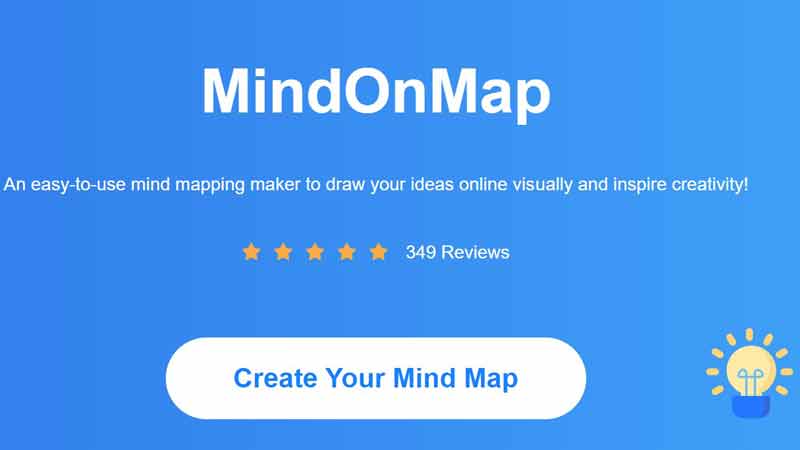 Step 2Click the Create Your Mind Map button, go to the New tab at the top left corner and choose an appropriate template on the right side.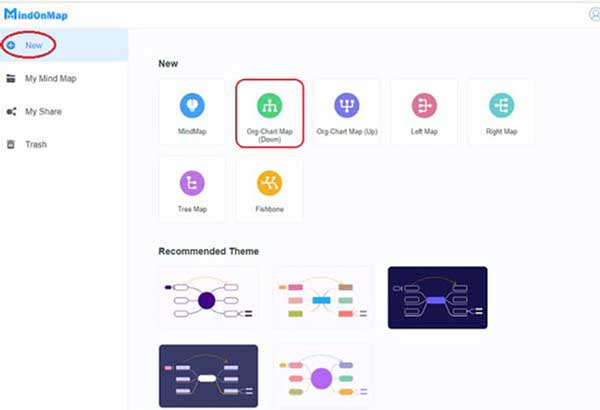 Step 3Then add the milestones or events by hitting the Node button on the top menu bar. Double-click on one node, and enter the label. Do the same to other nodes. Next, arrange the milestones in chronological order.

Step 4Click and expand the right toolbox, and you can decorate your timeline with colors and icons. You can also add images and links to your timeline with the top menu bar.
Step 5At last, click the Export button, choose an output format, and download the timeline. Alternatively, hit the Share button and publish the chart.
Top 2: Time.Graphics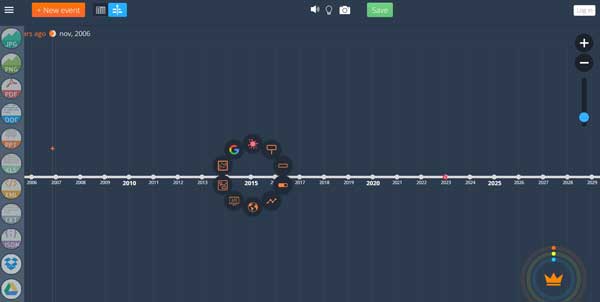 Time Graphics is a free timeline creator online. It comes with a variety of useful tools for adding content to your timelines. It was launched in 2014 by Eugene Mustfinn. Since then, it services individuals and businesses. There are paid plans to unlock restrictions.
PROS

Display images on the timeline.
Download timelines in XML, PNG, Excel, etc.
Embed your timelines to websites.
Integrate with Google Services.
CONS

The free version can only add up to 18 events on one timeline.
The templates are limited.
Top 3: Timeline 3D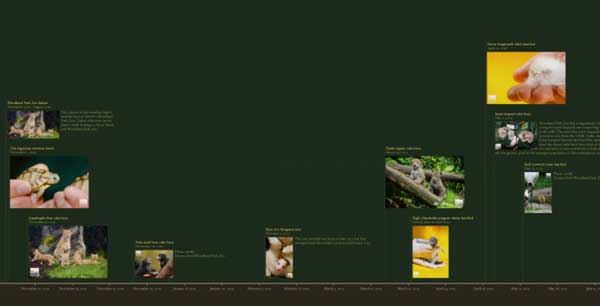 Timeline 3D is a popular timeline creator app for macOS and mobile devices. It enables you to show images on your timelines and makes your charts engaging. Although it sounds complex, beginners can learn the app quickly without much technical skill.
PROS

Make timelines with images.
Create interactive timelines easily.
Save your timelines as PDF documents.
Available to Mac computers, iPhones, and Android phones.
CONS

The layout options are limited.
There is no online technical support team.
Top 4: Kronoli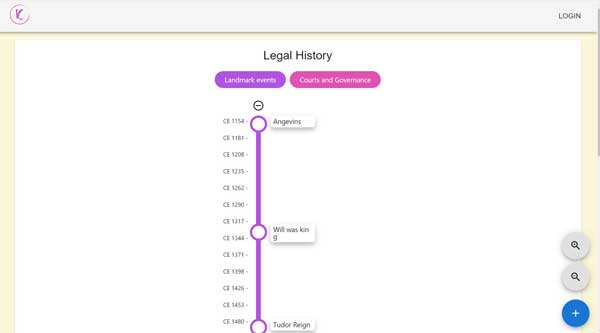 Kronoli is a simple timeline maker online for students and other users. Once you open the website, you will be presented with timeline examples. Most of them were created in a vertical timeline and told the stories of Steve Jobs and other people.
PROS

Make vertical timelines online.
Free to use without watermarks or payment.
Download or share your timelines.
Available to most major web browsers.
CONS

It is too simple for advanced users.
It requires you to sign up for an account with personal information.
Part 2: 4 Best Paid Timeline Makers
Top 1: Office Timeline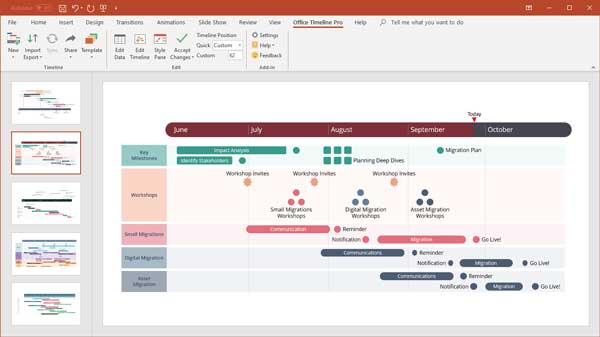 Office Timeline is a flexible timeline maker for PCs. You can use it as independent software or add-in for PowerPoint. There is a free edition to use for 90 days. Then you can purchase a plan starting at $59 per year. It also comes with an online version.
PROS

Import and sync timelines from Excel.
Include lots of templates.
Customize your timeline styles.
Add % complete and task duration.
CONS

It is expensive compared to other timeline makers.
The learning curve is not friendly to beginners.
Top 2: Preceden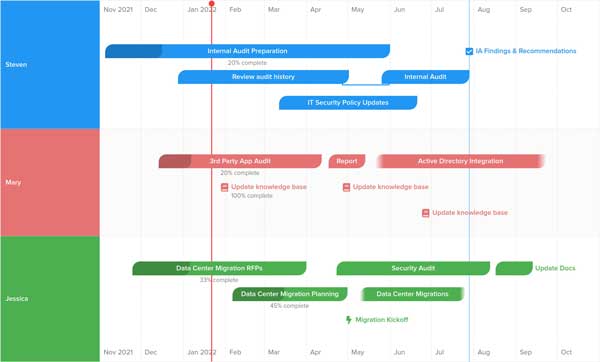 Preceden is another best timeline maker. It provides a free version for 1 public timeline per user. If you wish to use the full version, you can purchase a personal or business plan. The price ranges from $29 to $179 per year based. Plus, it supports all types of timelines.
PROS

Add exact or approximate dates.
Offer a database of icons.
Change the colors of timelines according to your preference.
Automatically adjust the timeline.
CONS

The bulk editor can only edit a part of the items.
When adding a dependency and taking it off, the start date will get lost.
Top 3: Timeline Maker Pro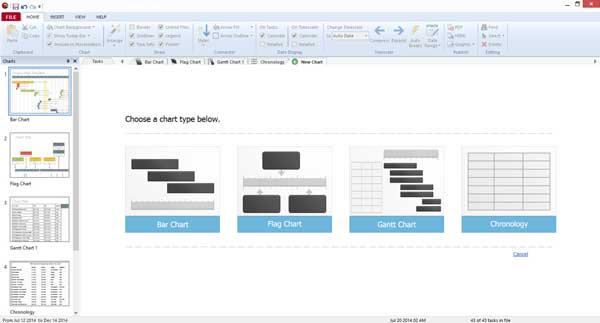 Timeline Maker Pro is a professional timeline maker, which costs $149 per user for a lifetime. For beginners, there are helpful tutorials. Advanced users can find a lot of useful features and tools. Once you add event information, you will get a clear timeline.
PROS

Add images, icons, and more on a timeline.
Support date ranges.
Come with an intuitive interface.
Save timelines in PDF, CSV, TXT, HTML, etc.
CONS

The free trial will add a watermark to your timeline.
It only allows users to share timelines via email.
Top 4: Tiki -Toki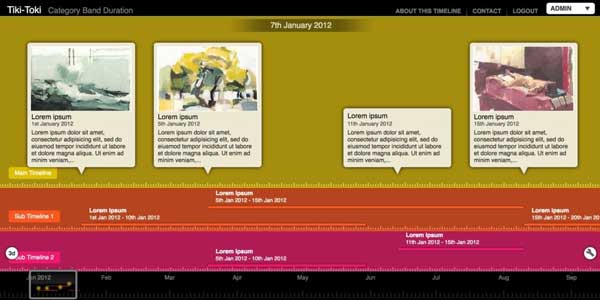 As a story timeline maker, Tiki -Toki is popular among students. It's developed to create pro-level creations. Unlike normal timeline makers, it displays history stories in 3D graphics. Moreover, the graphic quality is impressive.
PROS

Make 3D timelines quickly.
Categorize events and highlight them with colors.
Share your timelines by URL.
Offer a flexible plan for education.
CONS

Some features still need to improve.
The timelines look overwhelming sometimes.
You May Also Be Interested:
Part 3: FAQs about Timeline Maker
Question 1. Can you make a timeline in Excel?
In the Insert tab on the ribbon, select Smart Art from the Illustrations section. In the left pane of the new window, select the Process option, then double-click one of the timeline options, or select an option and select OK. Your timeline will appear on the spreadsheet.
Question 2. Is Microsoft timeline free?
Office Timeline is a freemium, award-winning, project schedule and timeline maker for Microsoft PowerPoint. With Office Timeline you can quickly and easily create professional project timelines and Gantt charts that impress your team, management, and customers.
Question 3. Does Google have a timeline maker?
Go to the Google Docs home page and go to Google Docs. You'll be redirected to a new page that shows a template gallery. Click on blank to start creating a timeline.
Conclusion
Now, you should learn at least 8 best timeline makers for Windows 11/10/8/7 and Mac OS X. Some of them are completely free to use without any limit, such as MindOnMap. Others require you to purchase a license or subscribe to a plan, like Office Timeline. You can pick an appropriate one according to our review and your situation. If you have other recommendations, please write them down below this post and we will reply to it quickly.