Whether you are an iOS or Android user, your phone can help you easily capture high-quality photos. However, there are still many pictures that need further editing. Are you searching for a photo color enhancer app to optimize your photos?
Best Photo Color Enhancer Apps
Part 1. Online Photo Color Enhancer App - Free Image Upscaler
The built-in image editing features in your iPhone or Android phone can help you crop a photo, rotate it to the right angle, and apply filters to it. But in many cases, you still need a photo color enhancer app to get further enhancement. Whether you want to enhance your photos on an iPhone, iPad, Android device, or computer, you can use the popular online image editor Free Image Upscaler.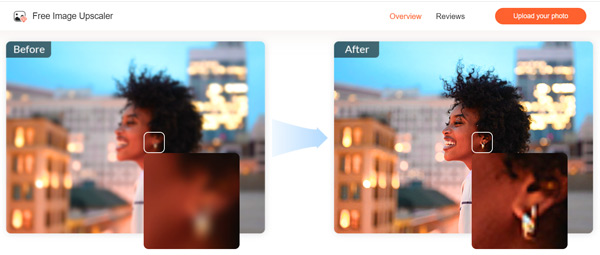 As a photo color enhancer, Free Image Upscaler offers a one-click way to enhance your pictures with its advanced AI technology and deep learning algorithms. It can upscale your photo, optimize it, and enhance its quality with ease. After you upload an image file, it will automatically adjust colors, reduce background noise and blur parts, customize resolution, highlight focus, and more.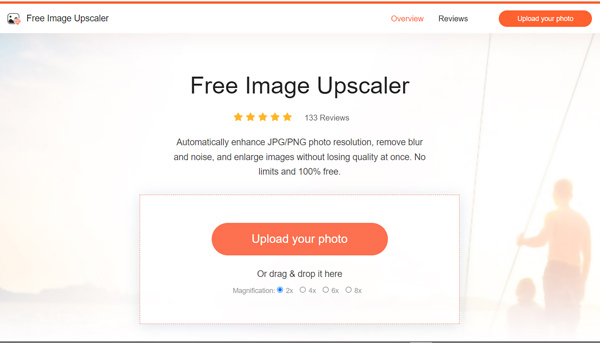 This photo color enhancer app is specially designed to beautify your portrait photos. Moreover, it can fix old, blurred, and low-quality pictures and turn them into high quality. It supports all commonly-used image formats, including JPG, JPEG, PNG, TIF, TIFF, BMP, and others. Besides enhancing photo colors, it also allows you to resize images and upscale resolutions based on your need.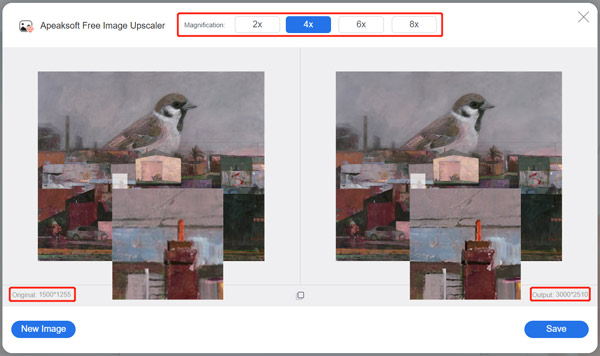 As mentioned above, you can use the photo color enhancer app on different devices. More importantly, you don't need to sign in to an account to use it. It has no file size or feature limits. Also, it won't add any watermark to your enhanced photos.
Part 2. Photo Color Enhancer Apps for iPhone, iPad, and Android Phone
If you often edit photos and prefer to install a photo color enhancer app on your device, you can go to App Store and Google Play Store to find a suitable one. You can easily access plenty of third-party photo color-enhancing apps on the market. In case you don't know which one you should use, here we introduce you to 2 trustworthy apps.
YouCam Perfect
YouCam Perfect is a free photo color enhancer app that is mainly used for beautifying selfies. It is designed with many commonly-used photo editing and beautifying tools for you to enhance your pictures. YouCam Perfect offers apps for both iPhone and Android users. It offers a convenient way to enhance your eye color in photos. What's more, it gives many filters, templates, stickers, face retouch tools, animated effects, and more.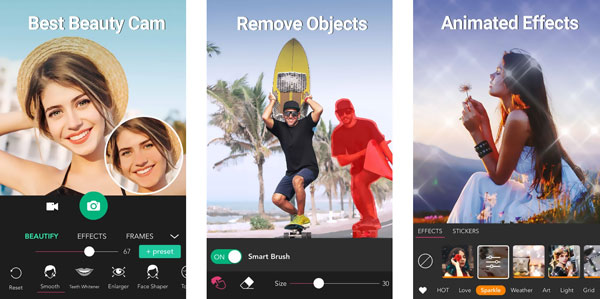 If you mainly search for a photo color enhancer app to enhance your selfies, YouCam Perfect can be the best choice. It can help you change your face color, shape your face, whiten teeth, smooth skin, remove blemishes, slim your body, and more. It also gives you a simple way to quickly share your photos on Instagram, Facebook, and other platforms.
PixeLeap AI Photo Enhancer
PixeLeap AI Photo Enhancer is another popular photo color enhancer app for both iOS and Android. It is mainly used to repair blurred or damaged pictures. Also, it can help you enhance photo colors and restore low-quality pictures to high definition and clarity. It adopts advanced AI generation technology to ensure you can easily enhance your photos.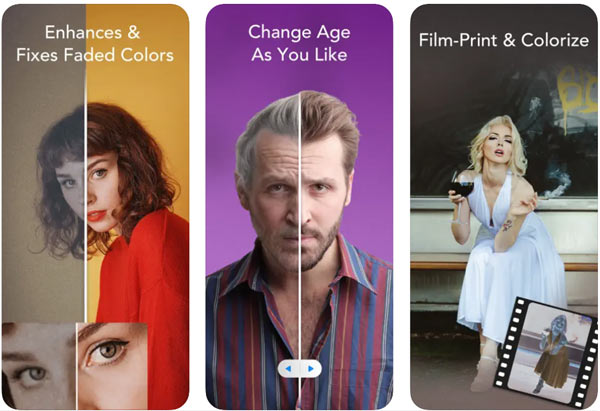 PixeLeap app offers a variety of functions for you to edit photos and adjust image effects. It has a photo scanner to auto-detect your photo boundaries and rotate sideways. It can add colors and colorize your old black-and-white photos. In addition, you can use it to animate your face and change age as you like.
Part 3. FAQs of Photo Color Enhancer
Question 1. Does iPhone have a built-in photo color-enhancing feature?
iOS does design some useful color adjusting and enhancing options in the Photos app for you to enhance photos on an iPhone. You can open your photo and tap on Edit to access them. For instance, you can use brightness, contrast, saturation, vibrancy, warmth, and filters to optimize a picture based on your need.
Question 2. How do you free edit photos on an Android phone?
When you want to free edit pictures on your Android device, you can rely on the Google Photos app or some third-party photo editors to do that. You can go to Google Play Store and find associated ones.
Question 3. How to enhance photo color in Adobe Photoshop?
Adobe Photoshop adopts Adobe Sensei AI and machine learning to ensure you can enhance images according to your need. When you edit a photo in Photoshop, you can create a Vibrance adjustment layer to easily brighten up colors. You can go to Layer, choose Adjustment Layer, and then use the Selective Color feature to customize colors in a photo. Also, you can choose to adjust Hue and Saturation to optimize your photo color.
Conclusion
All three recommended photo color enhancer apps can help you enhance your pictures on both iOS and Android devices. If you have any better photo-enhancing apps, please share them in the comment section below with other readers.