Pixel is an important element that decides the resolution of an image, which can also consequently influence your photo's quality. Sometimes, you may search for a handy tool to help you fix a pixelated or blurry photo, this is when the pixel enhancer comes up. If you feel that the scenery in your photo is not as vivid as you see, then a pixel enhancer can solve the issue and upgrade the image resolution for you. This post will introduce the best picture pixel enhancer online and how to use it to enhance your photo.

Best Photo Pixel Enhancer
Part 1: Best Photo Pixel Enhancer Online
Getting to know a feasible online enhancer to fix your photo pixels can quicken the process of upscaling an image. With the best online photo pixel enhancer by hand, you can easily upscale photos whenever you want on any device. Save more time in learning how to use complex editing tools and say goodbye to blurry photos with desaturated colors. Because, as the best free picture pixel enhancer online, the Apeaksoft Free Image Upscaler can be your haven and prevent you from pixelated pictures. Without limitation on file numbers, you can upscale any picture you have and add pixels without losing quality. The maximum resolution you can get is 3000*3000. Moreover, your picture will be upscaled naturally since Free Image Upscaler employs AI technology.
Support several uncommon image formats.
Upscale your pictures in seconds without crashes.
Add pixels and improve visual effects naturally.
Correct color, light, and noise in just one click.
How to Use the Best Photo Pixel Enhancer
Step 1Open Free Image Upscaler on your browser. Click the Upload Your Photos button in the middle of the web page. The magnification under the button is used for size enlargement.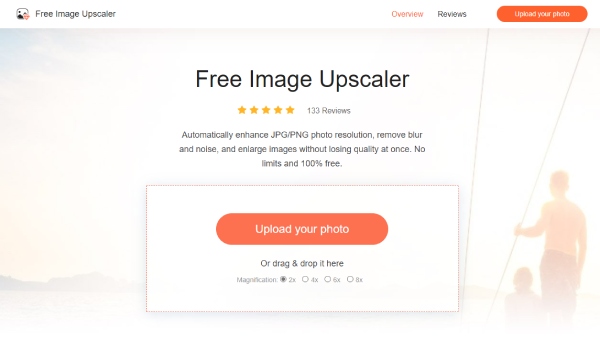 Step 2A window will pop up showing the file folder on your computer. Select a picture from there and click the Open button at the bottom to confirm the choice. After that, the website will begin processing the picture automatically.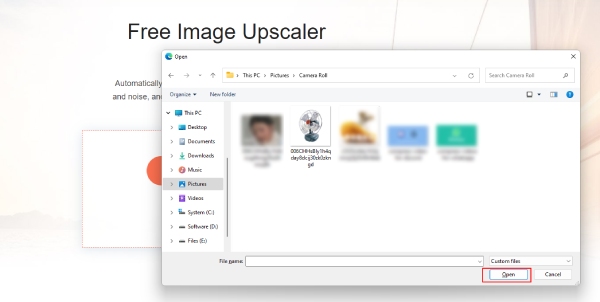 Step 3Once the upscaling process ends, you can see two pictures, one is the blurry picture you just upload, and the other one is the upgraded picture. Click the Save button below to store this new photo on your device.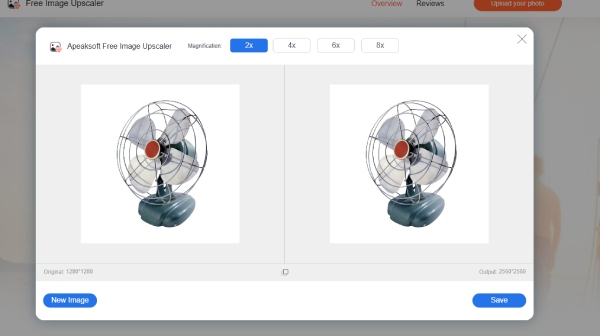 Tip :
Now, you've got a clear picture with better resolution. You can store it on your Gallery or upload it to an online cloud service. Or you can even
make a photo collage
with other pictures of great quality.
Bonus Tip: How to use the professional pixel enhancer – Photoshop
Photoshop is also the best professional photo editing tool that deals with many things like compressing images or viewing images in uncommon formats. The only disadvantage of this picture pixel enhancer is that it takes much energy and time to learn how to use it. But enhancing an image in Photoshop is simple, you can follow the steps below to see how.

Step 1 Launch Photoshop on your computer and import a picture into it.
Step 2 Click the Image Size button from the Image on the menu bar.
Step 3 A small window will pop up showing the current pixel dimensions and document size of your picture.
Step 4 Type into a new pixel dimension in the spaces after width and height Then select a resampling method. To upscale, the Bicubic method is the best one.
Step 5 Click the OK button to save the changes and export your new picture to finalize.
Part 2: FAQs about Best Photo Pixel Enhancer
Are there any other free picture pixel enhancers online?
iPhone has many commonly-used editing features in the Photos app. It does not offer a built-in photo enhancer or a specific enhancement option for you to increase the image quality. But you can use its Auto, Exposure, brilliance, highlights, shadows, contrast, brightness, saturation, vibrancy, warmth, sharpness, definition, and others to optimize your photo manually.
Will the quality get damaged after adding pixels?
You can open your picture in Photoshop, click on the top Image menu and then select the Image Size option from its dropdown. Now you can customize the pixel dimensions, document size, or resolution in the Image Size dialog box according to your need. To enhance a photo, you can use the features in Adjustments, Auto Tone, Auto Contrast, or Auto Color.
What is the professional pixel enhancer for mobile?
You can use the recommended online photo enhancer like Free Image Upscaler to help you fix a blurry photo. Also, you can go to Adobe Photoshop and use its Sharpness to reduce blur.
Conclusion
In the end, you have a better understanding of the best photo pixel enhancer now. From now on, you will find it easier to enhance the quality of any pixelated pictures or make images clearer with the handy tool and detailed guide above. If you want to upgrade your skill to the next level, the guide on how to use Photoshop above is also good to read.