Knowing how to change the dimensions of your photos is a very useful tip, which can help you enlarge a poster to print it out or downscale a photo size to befit another picture. Hence, having the best resize app on your devices can make things half done. Whether it is on your desktop or mobile phone, installing the best resize apps for your photo can save lots of trouble. Moreover, you can quickly browse through the content below and pick a suitable one from the 4 best picture resizer apps to install.
Best Photo Resizer Apps
Part 1: Best Photo Resize APP with Professional Features [Desktop]
To increase or decrease your photo's size with original quality, you will need a professional resizer app to help. Photoshop is the best photo resizer app with the most professional skills you can find for your desktop. It has great compatibility and is good at dealing with the details in your image. Besides, you can export your images or photos to many kinds of formats or even polish them after resizing. The only flaw about it may be the expensive price, but you can also enjoy a 3-day free trial before unlocking all features. Here are more features of this best photo resizer app.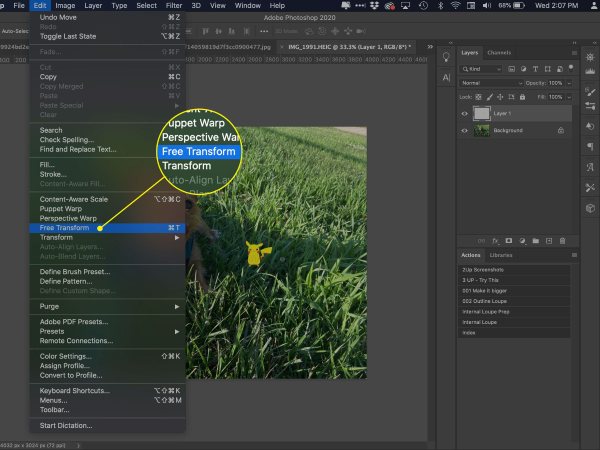 More Features:
Offers multiple sets and tools to manipulate photos.
Maintain your photos' quality after resizing them.
Apply rich presets or effects to your photos.
Enhance picture quality without ruining your pixels.
Extra Tip: Free Alternative to Best Photo Resizer APP
Although the Apeaksoft Free Image Upscaler is not an app, it can also act as your free alternative to the best photo resizer app. You can enjoy free services with good quality. Meanwhile, it is also friendly for beginners as you can quickly know how to enlarge photos at first glance and the supported formats in it are also enough for beginners. Furthermore, if you are seeking a free photo resizer app for Windows 10 or MacBook, this is a great choice as it can be accessed anywhere.

More Features:
Offers a simple interface and easy operations.
Supports several commonly used image formats.
Exports your resized image without quality loss.
Make the enlarged images clearer for you.
Enlarge Photos with the Free Alternative to the Best Photo Resizer APP
Step 1 Go to the website of Free Image Upscaler, click the Upload Your Photo button on the center of the web page, and select an image you need to resize. The default magnification option is 2X, so your image will be twice the original size after uploading.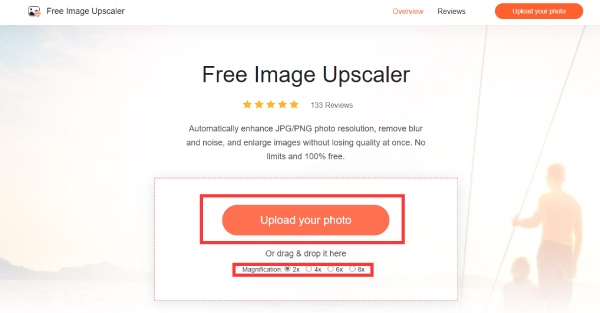 Step 2 You can also make it even bigger on the preview window and choose another magnification option after the loading finishes. Meanwhile, you can see the enlarged dimensions in the right corner below and the website will also rise image resolution when resizing.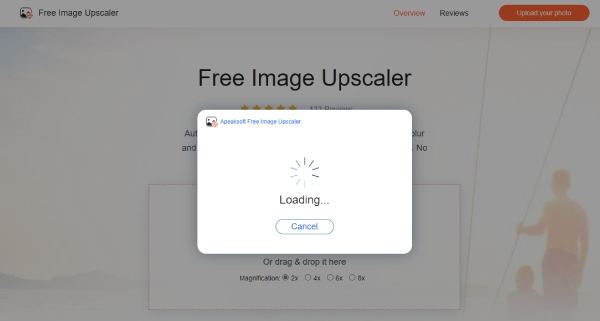 Step 3 After confirming the new size, you can click the Save button to export this new image to your device. Or click the New Image button to resize a new one but the present image will not be saved.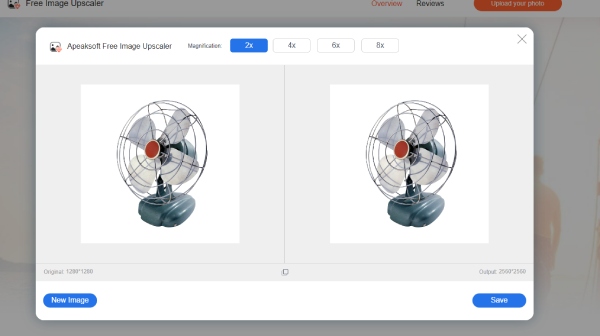 Part 2: Best Photo Resizer APPs for iPhone/Android
To enjoy more convenience, you can install the best photo resizer app on your mobile phone. Whether you are using an iOS or Android system, you can always find a suitable one for yourself from the recommendation below. Besides, both the apps below are available on iOS and Android. Scroll down and know more features about these two best free photo resizing apps for your phone.
1. Picsart [Android/iPhone]
Picsart is a free app for both Android and iPhone. Not only it can be your best photo resizer app, but it also can be used as a design tool for there are so many well-polished templates and elements. This app also offers you a pro plan that allows you to access more advanced features. But the basic free services also suffice beginners' needs.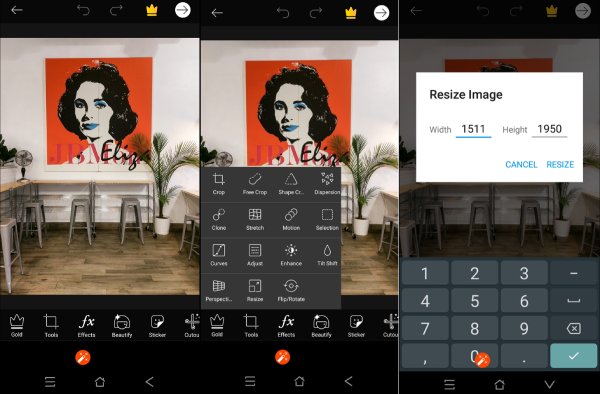 More Features:
Resize a photo to any dimensions you want.
Provides sufficient filters in the free version.
Design your own pictures with many presets.
Apply fancy effects to your resized pictures.
2. Canva [Android/iPhone]
Canva is another best free apps to resize photos on your phone. Just like Picsart, Canva also offers many free templates and designing materials for you to polish or edit the pictures. Apart from photo editing, you may also upload video clips and do some simple editing like trimming a video. To better know this app, here are more features about it.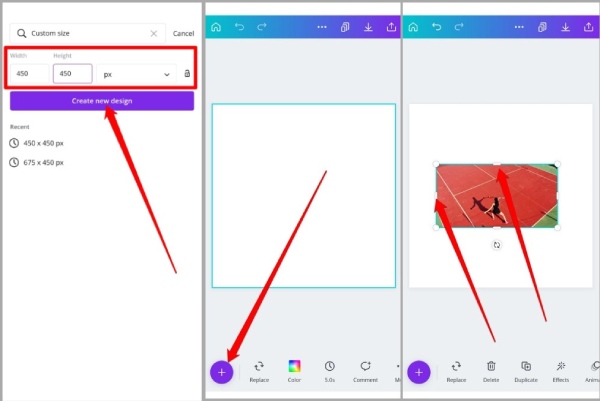 More Features:
Create beautiful Instagram posts with many presets.
Choose from different size templates for specific scenarios.
Build up many layers to resize several photos simultaneously.
Animate your photos to make GIFs with special effects.
Part 3: FAQs about Best Photo Resizer APPs
Can I resize an image for social media platforms?
Yes, you can. With the help of the best photo resizer apps like Canva and Picsart on your phone, you do not need to figure out the required sizes on social media. Because these two apps offer you many templates designed for Instagram, Twitter, and so on.
How can I shrink a photo in Canva on iPhone?
As one of the best picture resizer apps for photos, Canva allows you to customize the size of a picture. Simply tap the Plus icon after launching the app, then enter the new dimensions you need, smaller width and height. Next, tap Uploads and select a photo. Then, drag your photos' sides to fit into the layer your just created.
How to resize an image in Photoshop?
Photoshop is the best picture resizer app among all professional photo editors and you can easily resize images by simply dragging your photo to it to start. Then, click the Image Size button from Image on the menu bar. Enter the new width and height for your picture. Next, click the Export and Export As buttons to save your new picture in a format you like.
Conclusion
Simply wrap it up, with the help of the best photo resizer app, and you will no longer need to be troubled by photo resizing issues. Once you install one of them on your device, you can then easily change your photo's dimensions to fit into different scenarios.