Enhance zoomed photos can make the details clearer. Meanwhile, not everyone is a professional photographer, you may have taken some dissatisfied photos, but you can zoom in and focus on someone or something while enhancing it afterward to make sure the picture does not look blurry. The question is how to enhance zoomed-in photos. Take it easy, just read the content below and you will find out the quickest way to enhance zoomed photos on the desktop, iPhone, and Android

How to Enhance Zoomed Photos
Part 1: How to Enhance Zoomed in Photos Online
Whenever you go, knowing an online website to enhance zoomed photos can save you lots of trouble like switching devices or installing unknown applications. Apeaksoft Free Image Upscaler is a free online website where you can easily learn how to enhance zoomed-in photos with a few clicks. Besides, you can enhance your zoomed-in photos on computers and any device, you can grab right now.

Recommendation
Enhance zoomed photos with AI to be clearer.
See the details of your zoomed-in photos clearly.
Zoom your photos without losing any quality.
Choose from several upscaling options for your photos.
How to enhance zoomed-in photos with Free Image Upscaler
Step 1First, open a browser on your device and go to the Free Image Upscaler website. You can then choose how much you want to enhance your zoomed photos and click the options behind Magnification.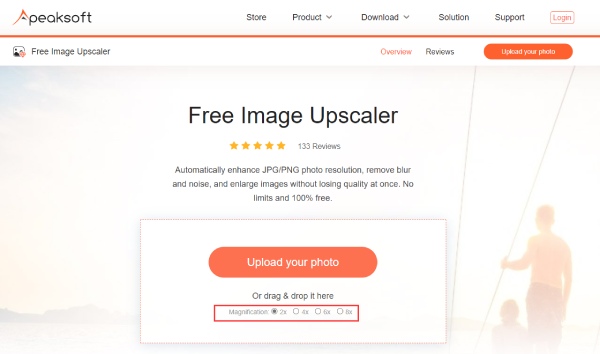 Step 2Click Upload Your Photos to import your zoomed photos or simply drag and drop them to the webpage. There is a limitation to the photo's resolution, make sure the resolution of your photo is under 3000x3000px.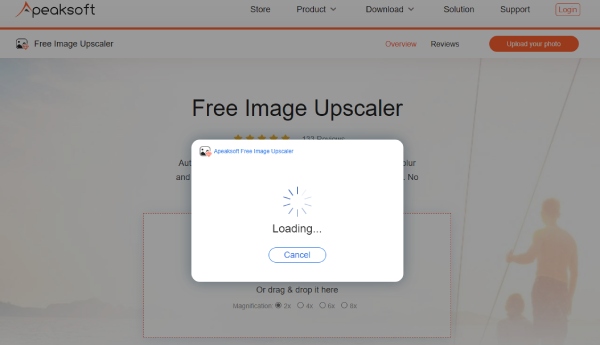 Step 3After the Upscaler finishes processing your photo, you can click Save at the bottom of the window to download the output picture to your device. Or if you dislike the result, you can increase the magnification degree and click the options above the picture.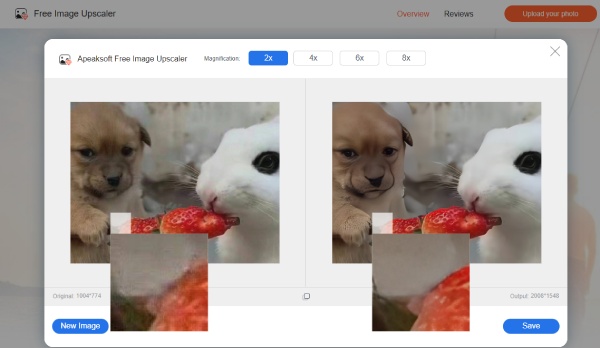 Part 2: How to Enhance a Zoomed-in Photo on iPhone/Android
As above mentioned, not everyone is a professional photographer, therefore, the most frequently used camera is the mobile phone. Learning how to enhance a zoomed-in photo on mobile phones is also essential. Simply pick a zoomed photo on your phone and follow the detailed steps below to enhance zoomed photos on iPhone or Android.
How to enhance a zoomed-in photo on iPhone
Lucky for iOS users, you do not need to download extra apps since the built-in Photos app on iPhone can help you enhance zoomed photos as you want. And here are the steps.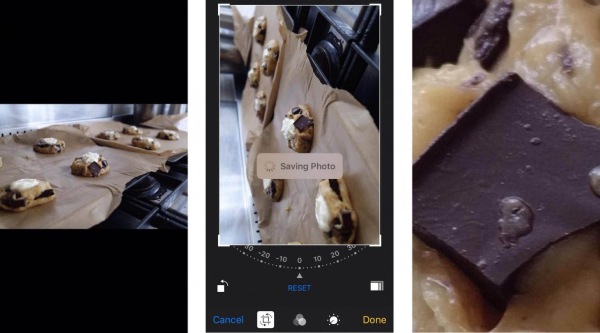 Step 1Open the Photos app on your iPhone, select a photo you want to enhance, and zoom.
Step 2Tap Edit and Crop, you slide your finger on the line under the Rotate button to rotate and zoom the photo.
Step 3Find the desired angle you want and tap Done to save the changes.
How to enhance a zoomed-in photo on Android
PicsArt is a professional photo-editing tool that is accessible on Android, The AI enhancement technology of PicsArt can work its best to help you enhance zoomed photos, especially your portrait photos.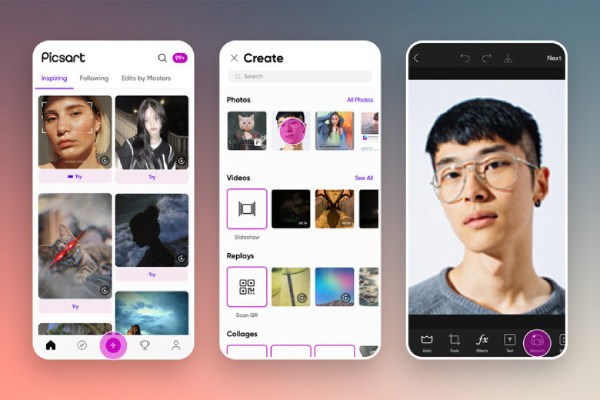 Step 1You can download and install the PicsArt app from Google Play Store. Then open the app and tap the Plus icon in the middle of the screen.
Step 2Upload the photo you want to enhance and tap Retouch below from the Editor toolbar.
Step 3Tap HD Portrait and adjust other settings like level of intensity to make the pictures look clearer.
Step 4After adjusting all, tap Apply to finish enhancement and tap Next to save your photo.
Part 3: FAQs about Enhance Zoomed Photos
Question 1. How to make a zoomed-in photo clearer?
There are two ways to enhance zoomed photos' clarity, and it depends on whether you want an optical zoom or manual zoom after taking the photo. For the first situation, you can use a better lens. As for the second one, using some professional photo-editing tools like Photoshop is a good choice, since they can better take care of the details in the photo. Furthermore, Photoshop cannot only help you enlarge a photo, but compress the photo easily.
Question 2. How does a photo-editing tool work to enhance zoomed photos?
When enhancing the clarity of a blurry zoomed photo, the editing tool is basically guessing. The photo-editing tool or upscaler predicts what the blurry pixels represent and add some details that the camera did not capture in the original picture. And the result varies for different tools since the process is completely based on algorithms guessing.
Question 3. Can I resize the photo to enhance zoomed photos?
You can use the best professional photo editor – Photoshop to resize a photo on Mac and Windows. Crop a picture manually will not achieve your desired result. But the Photoshop's resampling feature can help you fix the pixels and enhance zoomed photos.
Conclusion
Simply summarize, you will find it easier to learn how to enhance zoomed-in photos after reading this step-by-step guide. Whether it is on desktop or mobile phones, you can always find a desirable solution to enhance zoomed photos. Since these tools have different processing methods, it is time for you to try and select a suitable one for yourself.