GIF is very common in use on social media or the web as an animated format. The high popularity is caused by simple reasons, GIF has a very good compression algorithm. That makes it possible to store more than one frame and animations. However, there is a couple of problems and the major one is the need to reduce GIF size. This guide will share you the easiest ways to do it without quality loss.

How to Reduce GIF Size
Part 1: The Easiest Way to Reduce GIF Size
Is it possible to compress GIFs without losing quality? The answer is Apeaksoft Free Image Compressor. Although it is a free tool, the built-in advanced technology is able to protect image quality efficiently.
How to Reduce GIFs Size Online for Free
Step 1: Copy and paste https://www.apeaksoft.com/free-online-image-compressor/ in the address bar of your browser and click Enter key on your keyboard. Then the web page will open.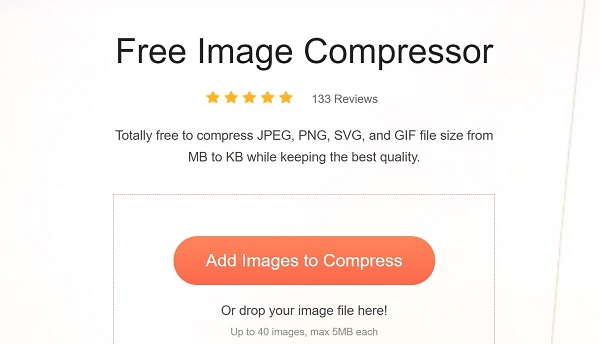 Step 2: Click the Add Images to Compress button, find the target GIF images on your drive and upload them. It is able to process up to 40 GIF images per time. The maximum file size is 5MB each.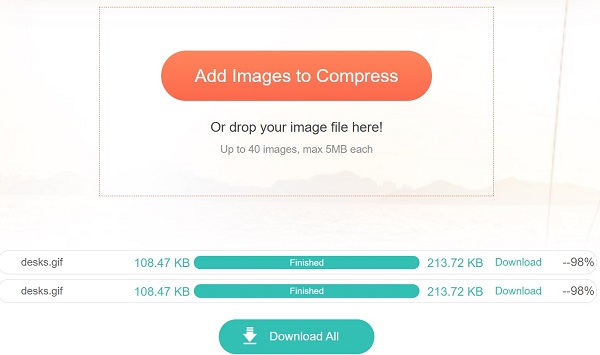 Step 3: Once image uploading is complete, the web app will begin reduce GIF size automatically. When it is done, click the Download or Download All button to save the small GIF files.
Part 2: More Ways to Shrink GIF
Way 1: How to Reduce GIF Size in Photoshop
Photoshop is a professional photo editor. It allows you to open a GIF and shrink the file size. After editing, you can also use the web-optimization feature to lighter GIF further.
Step 1: Open the professional photo editor, go to the File menu, choose Import and select Video Frames to Layers. Select the large GIF on your computer and open it.
Step 2: Next, head to the Image menu from the top ribbon and choose Image Resize. Then the Image Resize dialog will pop up.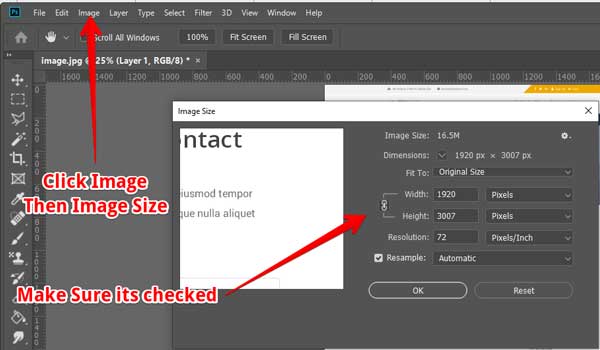 Step 3: Click the aspect ratio lock and make sure it is enabled. Then change the Width or Height, and the other will change accordingly. If you intend to lighter GIF without changing dimensions, skip to the next step directly.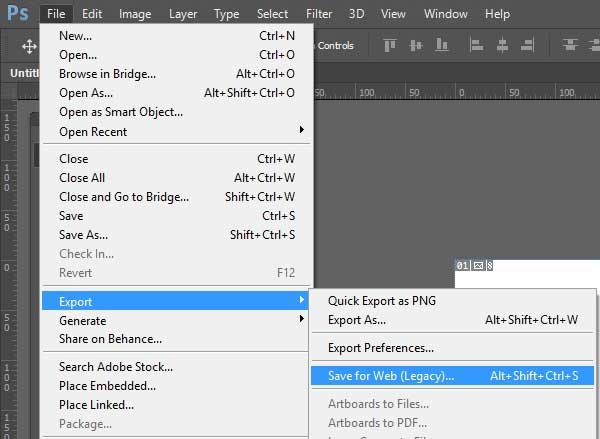 Step 4: Go to the File menu, choose Export and then Save for Web.
Step 5: Pull down the format option on the popup dialog and choose GIF. Then downscale the value in Quality option. You can check the file size at very left bottom side. Finally, click the Save button once you are satisfied. Select a location folder and leave a file name.
Way 2: How to Reduce GIF Size in GIMP
As an open-source photo editor, GIMP is popular around the world. It includes a wide range of functions similar to professional software, such as GIF resize while keeping the animations.
Step 1: Run the free photo editor, click the File menu on the top menu bar, and choose Open as Layers. Find the target GIF file from your computer and open it.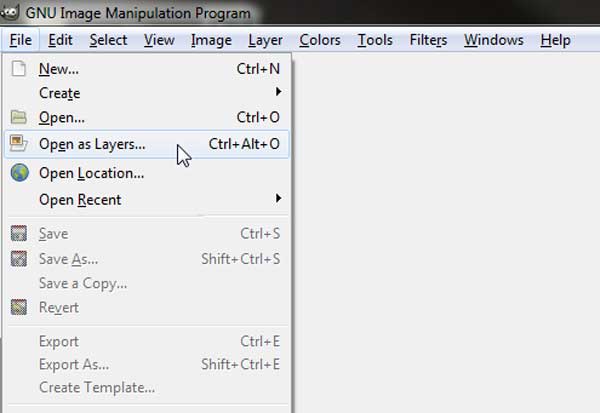 Step 2: To resize the GIF, go to the Image menu and choose Scale Image. It will open the Scale Image dialog. Then you can alter the GIF size by width or height. Click the Scale button to confirm it.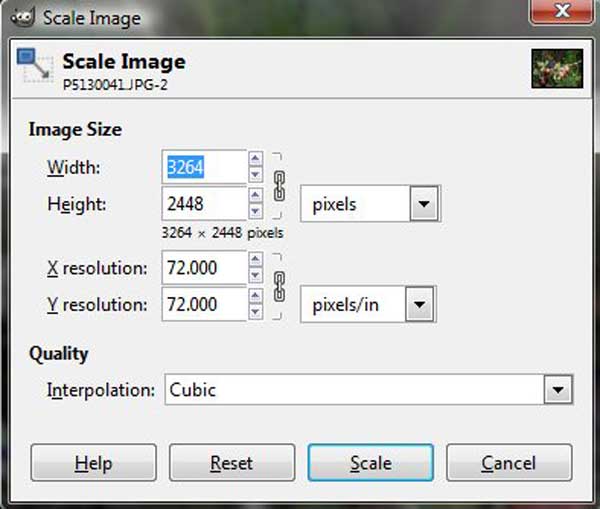 Step 3: Next, head to the Filters menu, choose Animation and then Optimize(for GIF).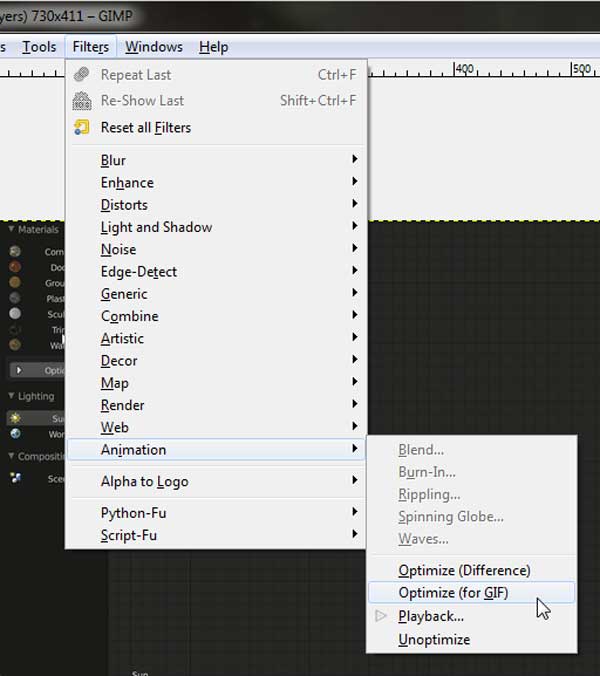 Step 4: At last, go to the File menu and choose Export As option. One the popup dialog, uncheck GIF comment, check As animation and click Export.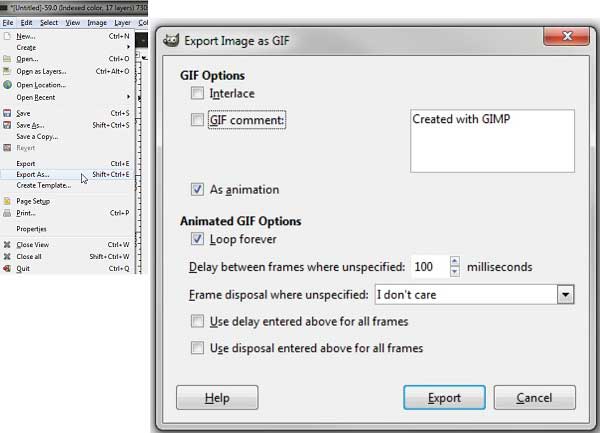 Way 3: How to Shrink a GIF with RealWorld Paint
Similar to GIMP, RealWorld Paint is an open-source project to make a GIF smaller on Windows 8, 7, Vista, XP and 2000. It means that you can use all features including GIF resizing without paying a penny.
Step 1: Open the animated GIF that you want to compress in the free photo editor. Each frame of the GIF will be shown as an individual image.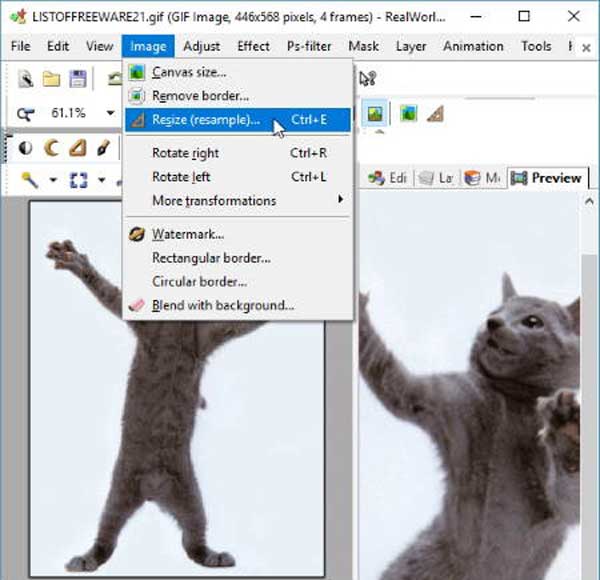 Step 2: Go to the Image menu and choose the Resize option. Downscale the width and height or shrink GIF by percentage. Select resampling from the drop-down option.
Step 3: See the effect in the Preview tab. If you are satisfied, click Save as to export the smaller GIF to your hard drive.
Way 4: How to Compress GIF Size on EZGIF
EZGIF is a free online GIF compressor app. It enables you to upload an animated GIF, make it smaller online, and download or share to social media directly.
Step 1: Open https://ezgif.com/optimize/ in your browser, or visit EZGIF home page, select Optimize and GIF optimizer.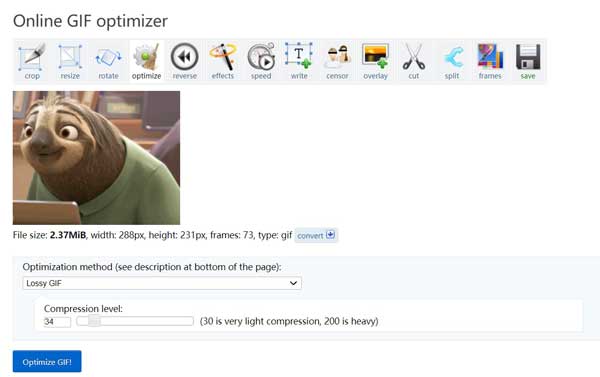 Step 2: Click the Browse button to load the target GIF. You can also import an online GIF with the URL. Hit the Upload button to send the animated to the server and open the next page.
Step 3: The information of your GIF is shown under the image. Pull down the Optimization method and choose a compression mode. We select Lossy GIF and set the Compression level.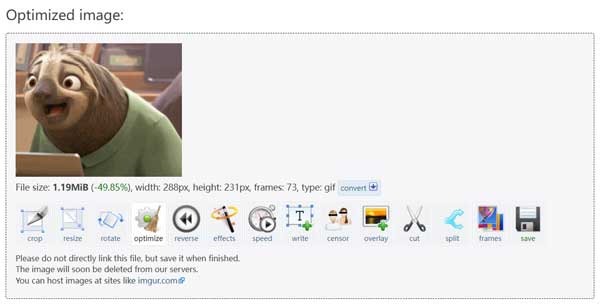 Step 4: Click the Optimize GIF button to begin compressing the GIF size. When compressing is done, you will see the optimized image with new file size and other information.
Step 5: Finally, click the save button to download the compressed GIF to your disk.
Way 5: How to Make GIF Smaller on GIF Compressor
GIF Compressor is another web-based method to compress GIF image online for free. It is able to process up to 20 animated GIF images per time.
Step 1: Open an Explorer window and find the GIFs that you want to compress. Visit https://gifcompressor.com/ in a browser, and drag and drop the GIFs into the web page.

Step 2: After uploading, GIF compressor will work automatically. Then you will be presented the smaller image. Click the Download button to get it. If you are compressing multiple GIFs, hit Download All button.

Part 3: FAQs about How to Compress GIF
Can I compress a GIF in MS Paint on Windows 10?
Yes, MS Paint is able to open a GIF image and compress by resizing or converting. However, if your GIF stores animated content, it will turn to still image in MS Paint.
How to remove frames from an animated GIF?
You have to ways to remove frames from a GIF. Most GIF editors put frames to layers, like Photoshop and GIMP. Then you can delete layers and remove frames. Some online apps, such as EZGIF, are able to delete frames too.
How large is a GIF image?
A GIF image is usually larger than still picture since it stores at least two frames. The maximum size of a GIF image can be 200MB.
Conclusion
Now, you should understand how to reduce a GIF file size without losing quality. Firstly, you can compress it without changing the dimensions or resize the dimensions to make it smaller. Apeaksoft Free Image Compressor is able to reduce GIF image size without interrupting dimensions or quality. More questions? Please leave a message below.