There are many reasons why you need to convert an MB image to KB. Before sending images via email, you'd better compress your files to meet the limit of email provider. Most social media, such as Instagram, has file size limit. That makes image compression indispensable. Plus, it is a good way to store more images on certain space. There are many image file size converters and this article identifies a top list below.

Image MB to KB Converter
Part 1: Top 5 Online MB Image to KB Converters
Top 1: Apeaksoft Free Image Compressor
The biggest concert when converting photo size from MB to KB is output quality. It is easy to reduce image file size, but difficult to keep the quality while compressing. Apeaksoft Free Image Compressor can meet your need, although it works online for free.
PROS

Free of charge without signup.
Convert image size from MB to KB online.
Protect the photo quality efficiently.
No custom options or complex configuration.
CONS

It takes time to upload images if your internet connection is poor.
How to Convert Images Size from MB to KB Online
Step 1: Access https://www.apeaksoft.com/free-online-image-compressor/ in a browser, when you need to compress images.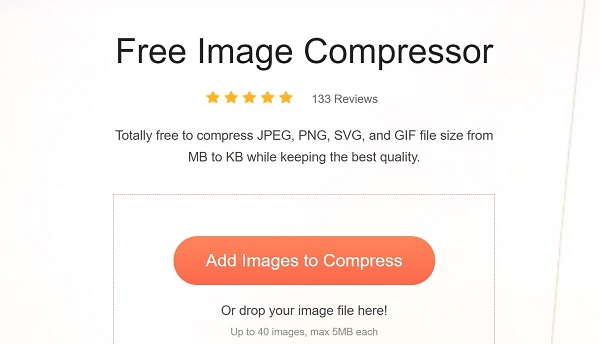 Step 2: Click the Add Images to Compress button to upload the desire images from your computer. It supports JPG, PNG, SVG and GIF. It can process up to 40 images per time and the maximum file size is 5MB each.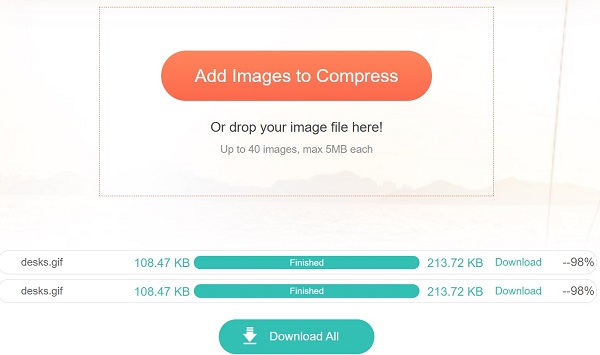 Step 3: After image loading, the converting process will begin automatically. Wait for the process to finish and download the images to your computer.
Top 2: Resize Pixel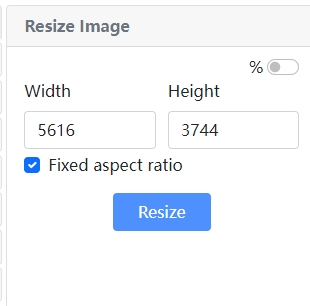 Resize Pixel is MB to KB picture converter online. Once you upload an image from your computer, it will provide two methods to shrink the file size, Auto and Compress manually. The former just compress the image a little, but keep the quality. The latter lets you decide the output image file size.
PROS

Compress an image online for free.
Available in multiple languages.
Edit the image when compressing.
Free to use.
CONS

It cannot convert online images.
It does not support batch compressing.
Top 3: iVertech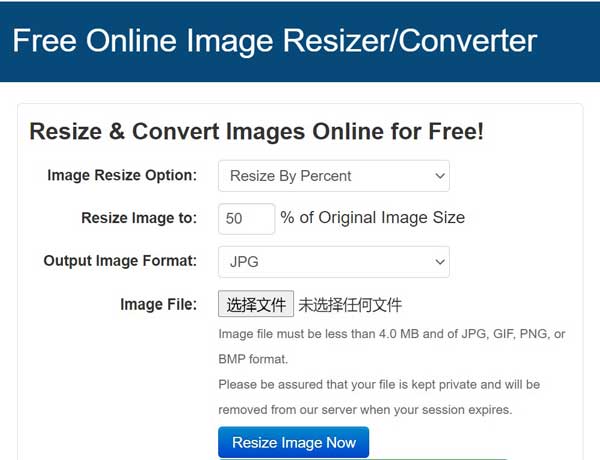 As an online photo converter MB to KB, iVertech provides two methods to resize an image, by percentage and by pixel. It supports the commonly used image formats, like PNG, JPG, GIF and BMP. Although it has some limit, it is a simple way to compress image.
PROS

Convert image size with two modes.
Change photo format while compressing.
Display the file size before confirming.
Let you preview the result.
CONS

The maximum image file size is 4MB.
It can only process one image per time.
Top 4: Photo333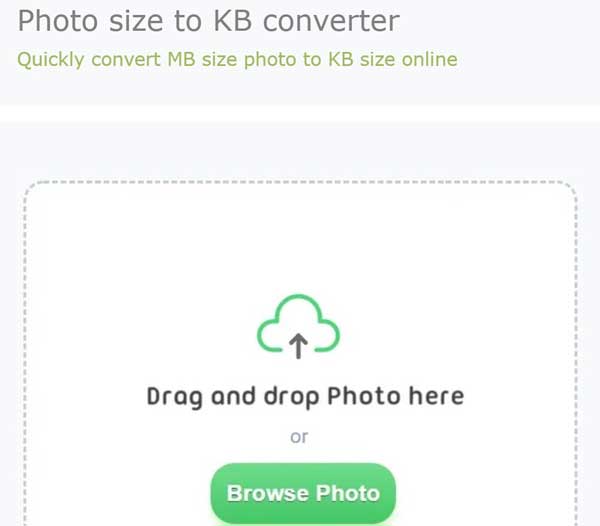 Photo333 is a free image size converter from MB to KB for beginners. Unlike other photo resizers, it does not have any custom options or settings. You just need to upload an image from your computer, set the file size and convert it to KB immediately.
PROS

Decrease image file size online.
Convert a picture file size to KB quickly.
Check the effect in real time.
Get the converted photo size.
CONS

The output quality may be poor if compress too much.
It may freeze or crash if you upload a large image.
Top 5: RedKetchup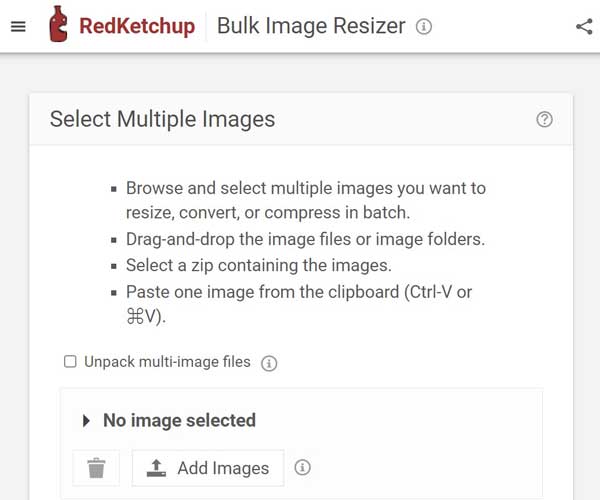 PROS

Compress or resize an image exactly.
Adjust resolution and photo quality.
Convert photo format after compressing.
Batch process multiple photos.
CONS

The photo formats supported are limited.
It is only available in English.
The configuration might confuse beginners.
Part 2: Top 3 MB Image to KB Converter Software
Top 1: Photoshop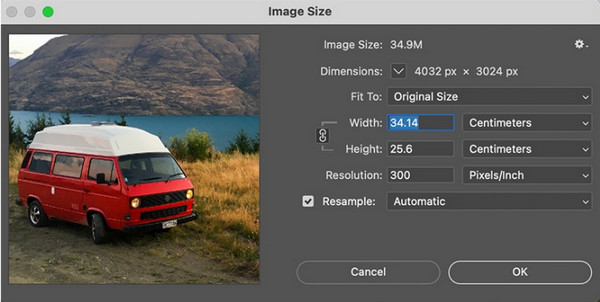 Photoshop is the standard photo editor in photography industry. It offers almost all photo editing features and many professional photographers use it to retouch photos. There are at least three ways to convert a MB image size to KB in Photoshop, resize image, resize canvas and optimize for web.
PROS

Compress an image in three modes.
Keep the image quality as much as possible.
Include a wide range of photo editing features.
Convert photo to another format.
CONS

It is pricy and requires subscription.
The learning curve is not friendly to beginners.
It takes a lot of space and CPU.
Top 2: MS Paint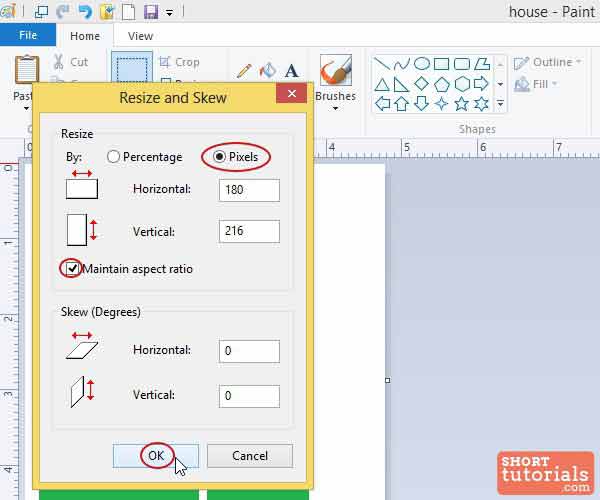 MS Paint is the pre-installed photo editor on all Windows systems. Therefore, it is free to convert a MB image to KB file size. As updated, Microsoft introduced new features and improved existing functions in MS Paint. That makes it a good choice to resize image size for average people
PROS

Free to resize image file size on PCs.
Easy to use and not require technical skills.
Edit an image from clipboard.
Compress image file size accurately.
CONS

It cannot batch resize photos.
It is not available to Mac.
Top 3: Mac Preview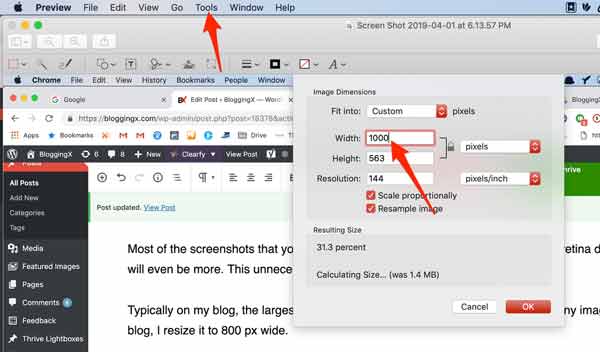 Once you get a MacBook or other Mac computer, you can use the built-in Preview app. It opens images, documents and most files on Mac by default. Of course, it enables you to convert image size to KB on Mac easily.
PROS

Free of charge and not require installing.
Resize image size manually.
Offer basic photo editing functions.
Convert image file format.
CONS

It only supports limited picture formats.
PC users cannot use this app until now.
Part 3: FAQs about MB Image to KB Converter
Is KB much smaller than MB?
Yes. Both of them represents different prefixes; MB means megabytes while KB means kilobytes hence making it easier to distinguish if you know about their meanings. Megabytes are larger than kilobytes. Kilobytes are 1024 times smaller in size as compared to megabytes.
How large is a photo file?
The file size of an image can change according to the format, resolution, dimensions and more elements. For example, if you take a photo on a smartphone, it's likely to be about 2MB in size. A JPG or PNG picture will end up as a 100KB size file.
Can I convert MB image to KB without losing quality?
Generally speaking, it is impossible to compress image file size without giving up the quality. However, some photo editors are able to resize file size by removing useless information and data. That won't impact the photo quality at all.
Conclusion
Now, you have learned at least top 8 best ways to convert an image size from MB to KB on your desktop or online. Some of them are able to completely free to use for the full version, like Apeaksoft Free Image Compressor. Others require some kind of payment and are expensive, such as Photoshop. You can make the best decision based on our review and start compressing your PNG, JPG, or other images. More questions? Please leave a message below this post and we will reply on it as soon as possible.