Using the right photo resizer for is key to display your images properly on the social media, presentations and more. It helps you to get the most appropriate size and quality for a variety of purposes. More importantly, it also improves the loading speed of your social page or webpage. However, it is not easy to find the right picture resizer tool since there are too many out there. This article will share you a top list and the detail you should know.

Photo Resizer
Part 1: Top 5 Photo Resizers Online
Top 1: Apeaksoft Free Image Compressor
As the name said, Apeaksoft Free Image Compressor is a free image resizer. It enables you to reduce image file size online for free. That makes it a great choice for beginners and average people.
PROS

Completely free of charge.
Batch resize photos online.
Support JPEG, PNG, SVG, and GIF.
Won't add watermark to images.
CONS

It requires an internet connection.
How to Resize Photos Online for Free
Step 1When you need to resize photos online, visit https://www.apeaksoft.com/free-online-image-compressor/ in your browser.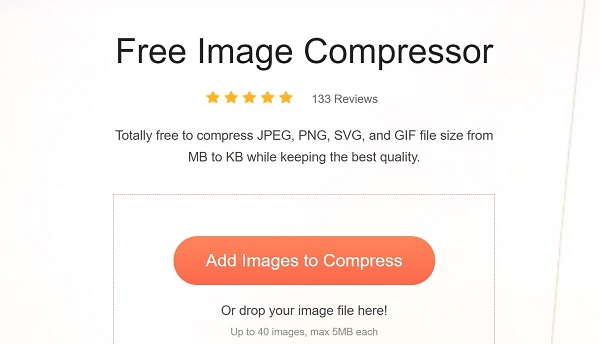 Step 2Click the Add Images to Compress button and upload the target photos from your hard drive. Alternatively, drag and drop the large images into the webpage.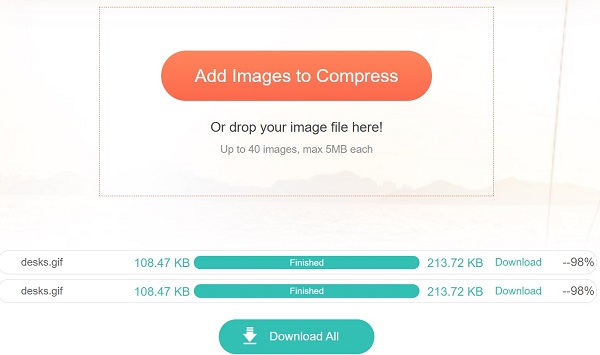 Step 3As long as the image uploads, the free photo resizer will compress the file size immediately. When it is done, you can click the Download button to get the smaller images.
Note: According to our research, it is able to resize MB photos into KB.
Top 2: Resizing.app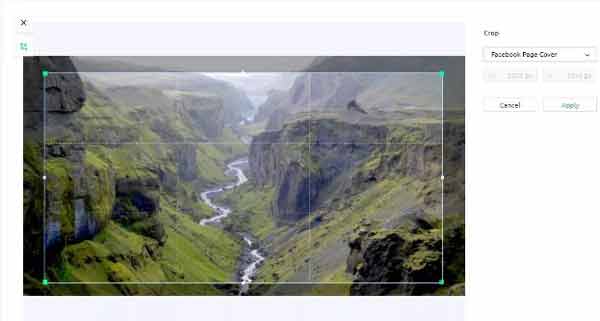 Resizing app is an easy way to resize a photo online. Once you upload an image to the platform, you can resize the dimension by width, height, percentage and more. Moreover, it allows you to convert photo formats while resizing.
PROS

Resize a photo size online for free.
No payment, registration or other limit.
Convert photo formats.
Offer an extension for Google Chrome.
CONS

This simple image resizer does not have bonus features.
It is only available in English and Spanish.
It can process one image per time.
Top 3: Social Image Resizer Tool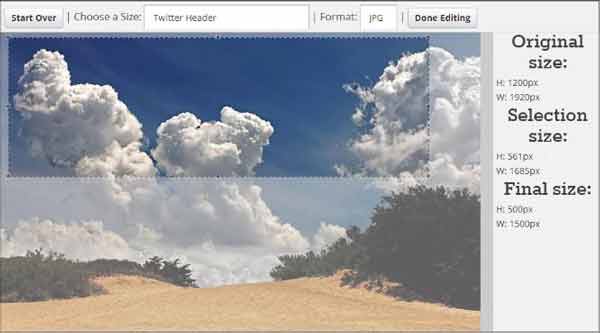 Unlike other picture resizers, Social Image Resizer Tool allows you to upload a photo from computer or address URL. Moreover, it is able to change the aspect ratio and dimensions of your photos according to the popular social media platforms.
PROS

Offer template sizes for social media.
Crop photo online for free.
Support multiple output formats.
Monitor the photo in real time.
CONS

This photo resizer cannot resize photos accurately.
It is slow and takes time to resize a large photo.
Top 4: Resize Now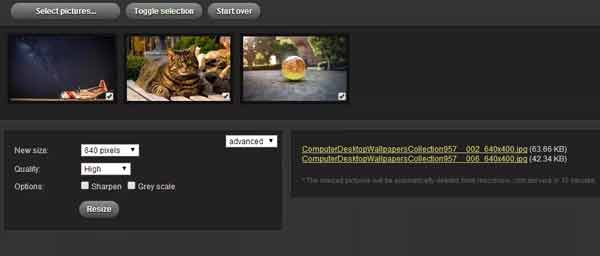 PROS

Include basic and advanced settings.
Resize images to specific size precisely.
Sharpen photos while resizing.
Share resized images to social media directly.
Delete the image in 15 minutes.
CONS

This is no way to maintain the aspect ratio.
It cannot convert the image formats.
Top 5: Shopify Image Resizer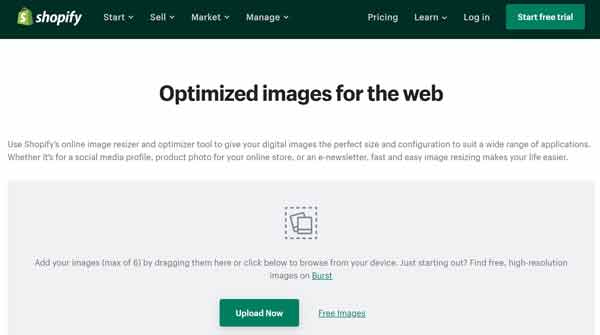 As a simple image resizer, Shopify Image Resizer allows you to open a picture and change the dimensions you'd like the new one to be. You can downscale the image size by percentage. After resizing, you can download the image directly.
PROS

Easy to use and no custom option.
Resize images by percentage online.
Change image size by dimensions.
Keep the image quality while resizing.
CONS

There is no bonus feature or advanced option.
It lacks features, like photo converting.
Part 2: Top 5 Photo Resizer Software
Top 1: GIMP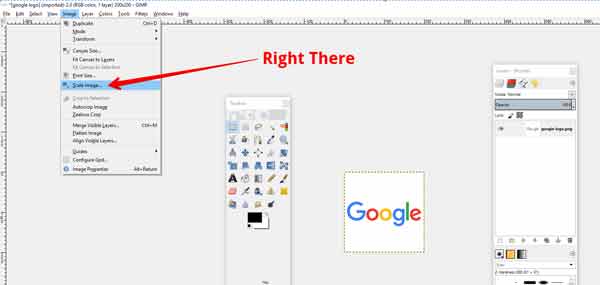 GIMP is one of the most famous open-source photo editor in photography industry. Although it is freeware, many professionals use it to retouch photos. There are a wide array of pro functions. Similar to Photoshop, this free photo resizer display images on layers.
PROS

Open source code and free to use.
Resize a photo accurately by width or height.
Support a variety of photo formats.
Expandable with free and paid plugins.
CONS

It cannot batch process images.
The interface looks cluttered and outdated.
Top 2: Photoshop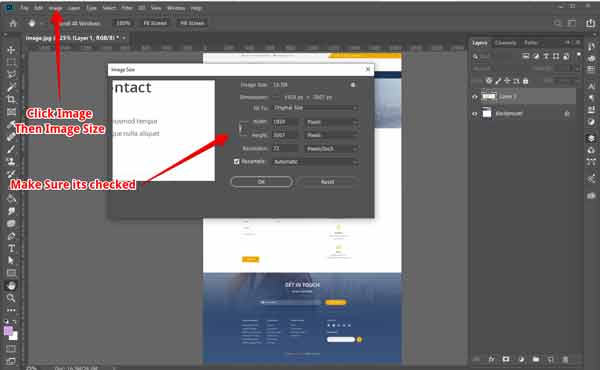 Adobe Photoshop is the industry standard for photo compression, editing, design and illustration. It includes almost all photo editing features and updates regularly. You can open a picture in the professional photo resizer and change the image or canvas size easily.
PROS

Resize a photo or crop unwanted areas.
Customize brush to fit specific need.
Integrate with other Adobe products.
Offer advanced image editing features.
CONS

This photo resizer is expansive and only accesses subscription.
The learning curve is not friendly to beginners.
Top 3: PhotoScape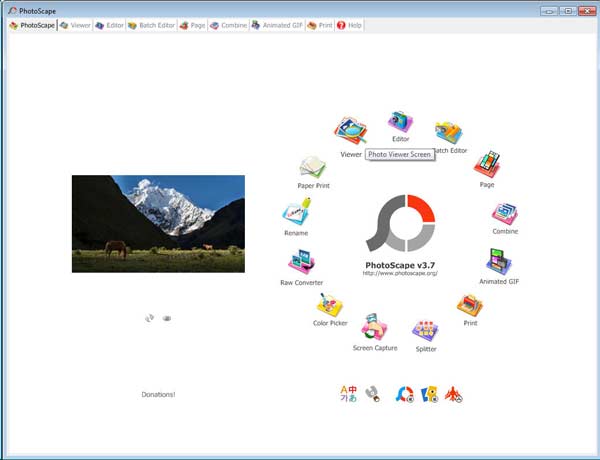 PhotoScape is the great photo resizer software. It includes very useful features for editing, retouch and processing images. It is a good choice for beginners due to the entry-level design. More importantly, it has the capacity to deliver high quality work.
PROS

Lightweight and work smoothly on computer.
Support a wide range of formats including GIF.
Batch resize photos at one time.
Convert RAW files for editing further.
CONS

The face research feature needs improve.
The interface is not modern.
The setup is a bit complex.
Top 4: MS Paint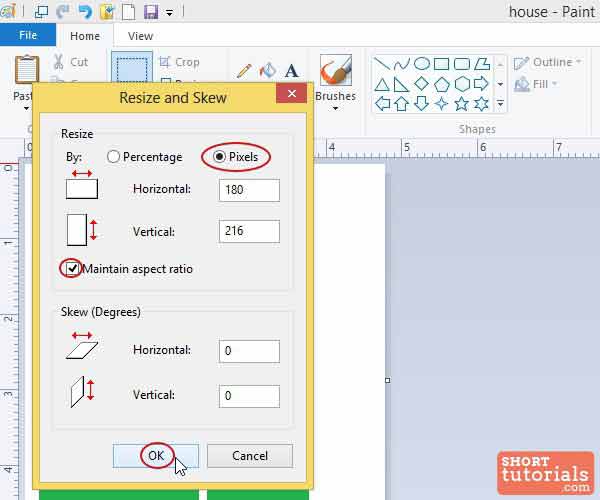 MS Paint is the built-in image resizer on PCs. It is very simple to use and offers the basic graphic editing features including resizing an image size. It has different styles, but comes free with all version of Windows. It is the best choice to resize an image if you do not like install extra software.
PROS

Resize an image on PC for free.
No requirement of installing or signup.
Crop the image and remove unwanted areas.
Lightweight and retouch photos quickly.
CONS

This image resizer only has basic editing abilities.
It does not support batch resizing.
Top 5: Preview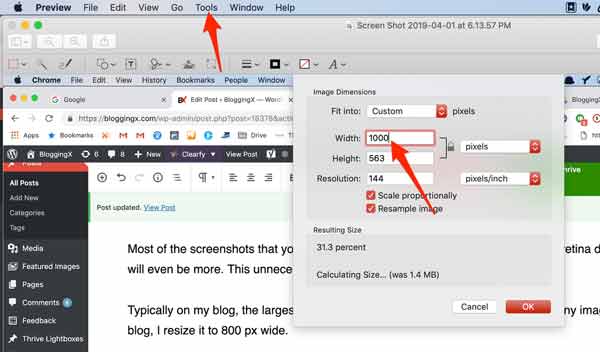 Preview is the counterpart of Paint on Mac. It enables Apple customers to edit and resize photos on Mac without installing any software. If you do not reset, it is the default photo resizer and editor on Mac. It means that you can open a photo directly by double-click.
PROS

Build in Mac and free to use.
Resize a photo dimensions and aspect ratio.
Keep the photo quality as much as possible.
Convert a picture to other format.
CONS

It can only resize a picture per time.
This photo resizer is too simple for advanced users.
Part 3: Top 5 Photo Resizer Apps
Top 1: PicsArt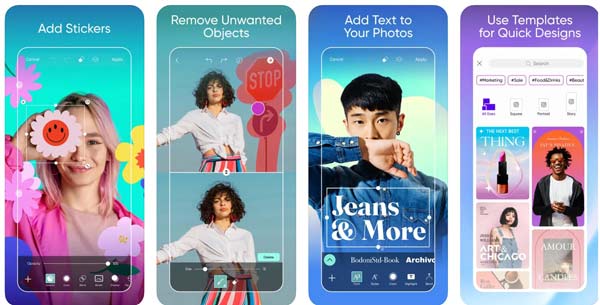 PicsArt is not only a photo resizer app, but also a photography community with over 100 million creators around the world. It means that you can learn from professionals and communicate with them. It is free to download from App Store and Play Store.
PROS

Resize photos on mobile device.
Include a variety of photo editing tools.
Offer presets, filters and templates.
Erase and replace background.
CONS

The advanced features require subscription.
It is only available to the latest OS.
Top 2: Snapspeed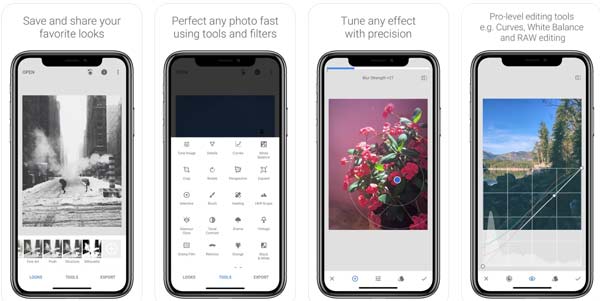 As a complete and professional photo resizer app, Snapspeed is popular among Android users partly because it was developed by Google. Of course, it is available to iPhone and iPad now. It allows you to open almost all photo formats and edit it easily.
PROS

Crop image to standard or custom sizes.
Fix images while editing, like white balance.
Edit specific area on an image.
Increase or decrease the size of image.
CONS

It requires iOS 12.4 or later.
Once you output an image, it cannot change the editing.
Top 3: Cram – Reduce Pictures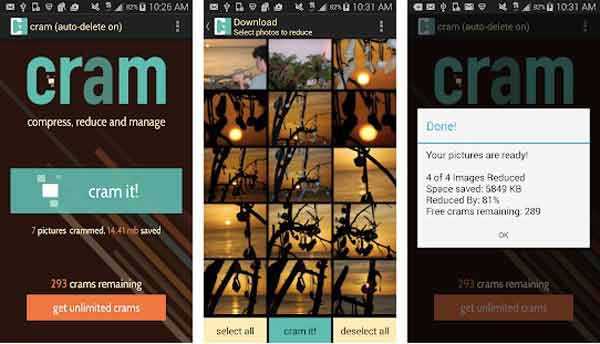 If you just want to resize a photo and reduce the file size, Cram can meet your need. It has the capacity to shrink pictures on mobile devices by 60% or more without changing the dimensions, resolution or quality. It is a good way to store more images on certain space.
PROS

Take photos for resizing later.
Automatic reduce picture size after taking.
Encrypt photos to protect privacy.
Store resized photos to cloud server.
CONS

The free version only allows you to edit 300 photos.
It is only available in English.
Top 4: Desqueeze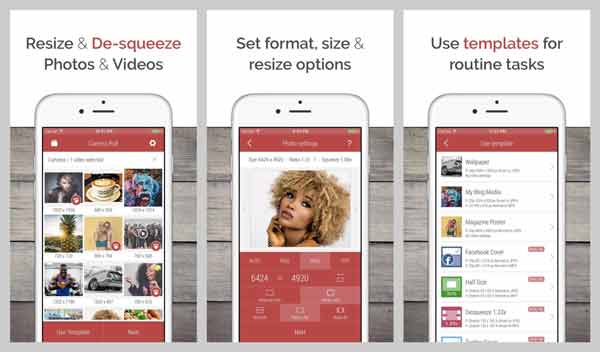 Desqueeze is an image resizer app that change your photos and videos to any dimensions and size. For social media users, like Instagrammer, it is an indispensable tool. It also enables you to reformat images on iPhone and iPad.
PROS

Resize photos and videos with presets or manually.
Include three ways to resize photos.
Batch process multiple images easily.
Reformat photos to PNG, JPG or TIFF.
CONS

Only the pro version allows you to resize aspect ratio.
Some features in the app requires purchase.
Top 5: iOS Photos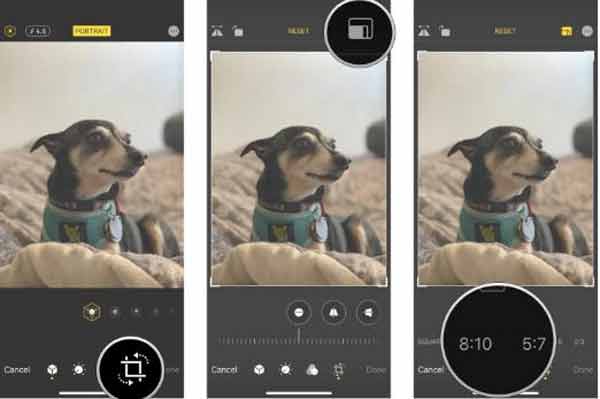 The built-in Photos app on iPhone and iPad is the easiest way to resize your photos. It is free to use and not asking extra installation. It lets you crop a photo or change the aspect ratio on iOS device easily.
PROS

Resize photos on iPhone easily.
Change aspect ratio of image with presets.
Won't damage the photo quality.
Share photos to social media directly.
CONS

It only includes limited photo editing features.
It is not working on Android.
Related:How to Fix iPhone Photos Not Showing up in iPhoto/Photos on Mac
Part 4: FAQs about Photo Resizer
Which tool is used to enlarge or reduce the image?
There are several photo resizer applications that have the capacity to enlarge images, such as MS Paint. It lets you to set any image size based on your need.
Can I downscale a picture without losing quality?
When it comes to downscale a picture size, the tool that you are using determines the output quality. You can read our top list and find plentiful options.
How can I crop an image without Photoshop?
In addition to Photoshop, there are a lot of photo editor applications able to crop images, like GIMP and more. You can find a proper photo editor and change remove unwanted areas.
Conclusion
Now, you should understand how to resize a picture on desktop, online and on mobile device. You can read our review carefully and find the proper tool for your device. Apeaksoft Free Image Compressor, for example, is not only easy to use, but also able to resize photos online without quality loss. More questions? Please feel free to leave a message below this post.