Watching videos on our desktop and laptop would be much greater than watching movies on our mobile phones. It is because it will display the video on a larger screen and with high-resolution quality. But in order to perform this, you need a video player installed on your desktop or laptop. These video players are just fascinating because they are not just for the sake of watching the video, it can also fix some minor adjustments and allow other activities present on-screen like slow motion. To identify the very best slow-motion video player where you can play the video in slow motion, here are your top picks.

Slow Motion Video Player
Part 1. 3 Best Slow-Motion Video Players
Top 1. VLC Player
The VideoLAN Project's VLC Media Player (also known as the VideoLAN Client) is a free and open-source media player that is common for various platforms. VLC Media Player is available for desktop and mobile operating systems, including Android, iOS, and Windows Phones. VLC is known for its faulty system that's why it has different tools that vary in resolving different issues. Despite having technical issues, this video player has many tools that can give you an excellent experience in watching your videos. One of its tools can adjust the speed making the speed of normal video become slow-motion. This video player can play slow-motion videos at its finest. With the great output and high resolution, you can sit back and relax watching the best slow-motion video a media player can give.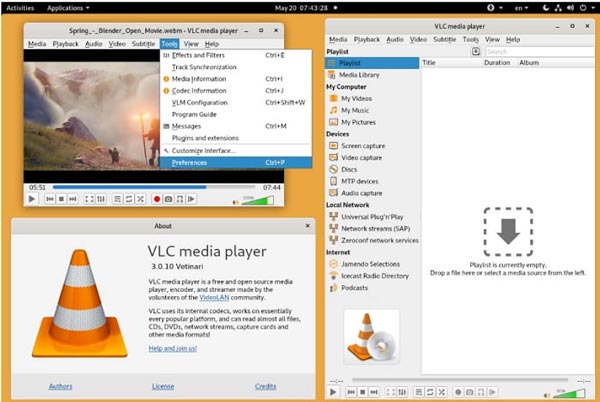 Related:Comprehensive Introduction of VLC Media Player and Best Alternatives
Top 2. Windows Media Player
Windows Media Player is a video, audio, and image player developed by Microsoft for use on personal computers running the Windows operating system and on mobile devices running the Windows mobile platform but also available for Mac users. Windows movie player has enhanced playback features that can create very good quality slow-motion videos. This window player is not just your typical video player because of its unique tools like portable device synchronization and more. However, the bad side of this media player is that it only supports a few numbers of formats. Aside from that, watching your slow-motion videos on this video player is an excellent choice.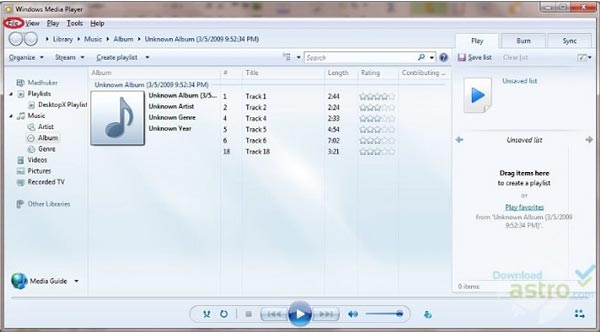 Related:How to Play MP4 Videos on Windows Media Player 10/11/12
Top 3. Wondershare Player
There are a lot of features and options in Wondershare Player that set it apart from other media players. This player is capable of playing and supporting any video format. It is a free-to-download media player that has tools available in order to experience the best in playing videos. One of its main asset tools can make your video play in slow-motion, you can adjust the playback speed of your video as fastest or slowest as you can. However, these tools presented are complicated enough to know and use by a beginner user. Lastly, this video player can give you excellent quality in playing a video without any lag or frame loss.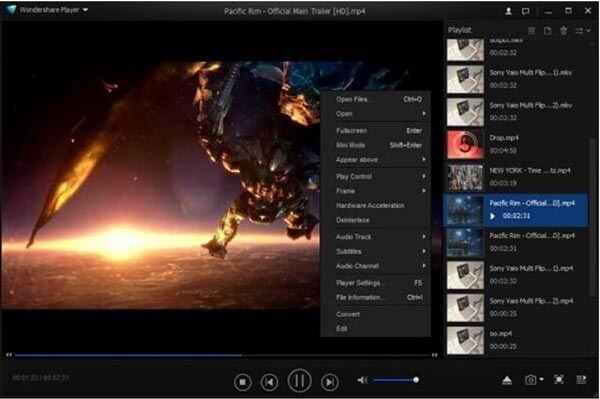 Part 2. Bonus Tip: How to Create Slow-Motion Videos Easily
Unlike all the choices stated above, this best alternative is software. Video Converter Ultimate is a free-to-download software that can surpass the ability of a professional editor you know. It has various tools to offer and one of its tools available can make slow-motion videos frame by frame. Unlike all the video players, this software can make slow-motion videos permanently. With its tool called Video Speed Controller, you can now convert every video that plays at normal speed into slow motion. In addition, you can also improve the quality of your video by using this software. Now that you know the details about the software, you also need to know the procedures.
Step 1To download the software Video Converter Ultimate, click the Free Download as illustrated below. After you download the software to your computer, start installing it and click Start Now if it's done installing.
Step 2Continue the process by launching the software after you install it on your computer. After you launch the software, the conversion menu tab will appear in the interface. Click Toolbox to proceed where featured tools are available in the software. Choose Video Converter Ultimate and proceed to upload a file to the given tool.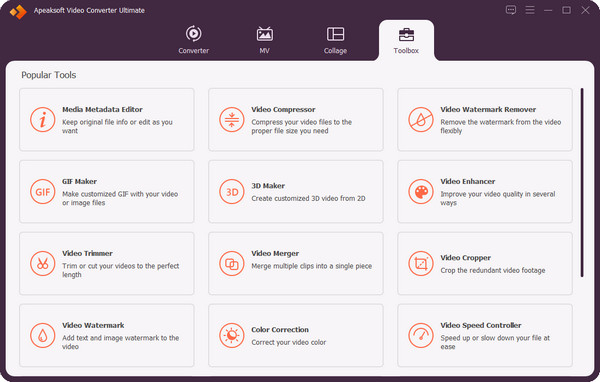 Step 3After you click the given tool, another interface will appear. Click + in order to transfer the file from your computer to the software.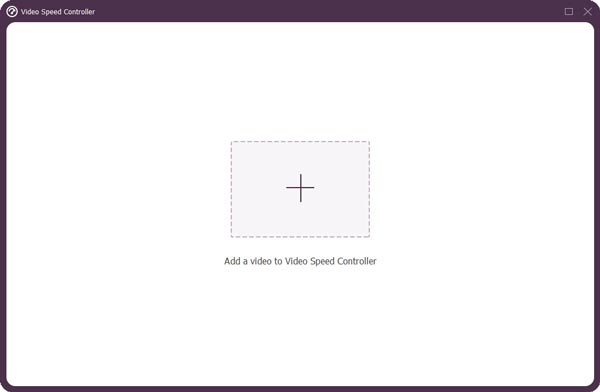 Step 4You can now start editing the video you want to make slow-motion. Click all the given rates of speed to the left of 1x (the speed that indicates the normal speed of a video.) You can watch the after-effects of the video after you change its speed on an overview.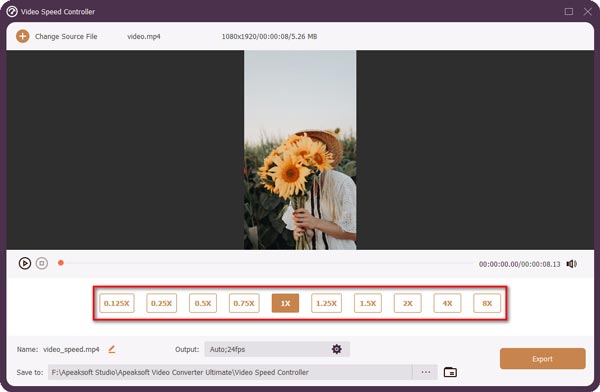 Step 5Your video clip's playback speed can be adjusted until you're happy with the results. Then, you can choose your desired output by altering the format, resolution, and quality settings. When you're finished, click Export and choose where you want your work saved.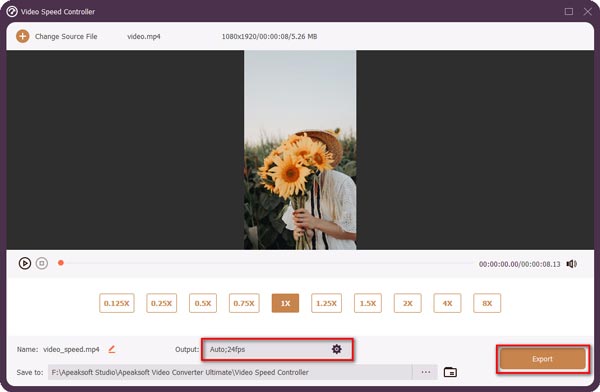 Part 3. FAQs about Slow Motion Video Player
Can you make a video slow motion after recording?
Slow-motion videos can be created by using a camera's slow-motion mode or by using video editing software to turn a regular video into slow motion. The slo-mo feature is also available in the default camera apps on some Android and iPhone models.
How do I play a video in slow motion?
You can play a video in slow motion on every operating system whether it's mobile devices or desktops. Some need software, applications, web tools, or just a media player available in its very own system. You can play recorded slow-motion videos on the photos or gallery. However, sometimes you don't have a recorded slow-motion video, but you need to play a normal speed video to slow-motion phase. In order to achieve it, you need software, applications, or web tools to convert or to fix the issue given.
Do I lose the quality of a video if I use a video player to play video slow-motion?
No, you will not lose the quality of a video by just playing it on a video player, you may possibly lose it if you convert but not to play on a video player. However, some minimal changes will appear on the video like the glitchy and deep pitch of the audio, the divided frame rate of the video, etc. These minimal changes might appear but the file size won't change so the quality of a video in case you want to play it again at an average speed of a video.
Conclusion
There are different kinds of media players presented in this article that fight who's the best at making a slow-motion video. But as you can see, media players are just a platform where you can use it to play your video, it will change a bit on your video because it acquires tools to fix some issues. But there are no other media players who will be greater than software that can make a slow-motion video permanently. Here is Video Converter Ultimate, the best software the internet can offer, with its accessibility and the variety of tools presented, you can now make a slow-motion video at ease. Thanks to its featured tool Video Speed Controller, it can adjust the playback speed of your video making it slow motion by decreasing it from the normal speed.