For those who want to mirror your small screen to a bigger screen, AirSever is a good tool to turn Mac or PC into AirPlay device. But how to use AirServer to turn computer into AirPlay device should be a question for many users.

The article introduces this great mirroring software and the license term. What is more, you can also find how to use AirSever to mirror your iOS devices to computer. Check out the detailed method from the article now.
Part 1: AirSever And License Term
AirSever is a universal mirroring receiver, which is popular to mirror iPhone or Android video files. It can transform a simple big screen or a projector into a universal screen mirroring receiver. With AirSever enabled devices, you can user you own iPhone, iPad, Mac, Android, Nexus, Pixel, or other de vides to wirelessly mirror the display over to the bigger screen. AirSever can be downloaded on different devices, incluing PC, Mac, xBox One, Surface Hub and Philips TV. What's more, the advanced editing features of this screen mirroring program make it much popular with a large number of users. If you want to learn more information about this software, you can go to the AirSever official website. And in what follows, we will introduce you how to use AirSever.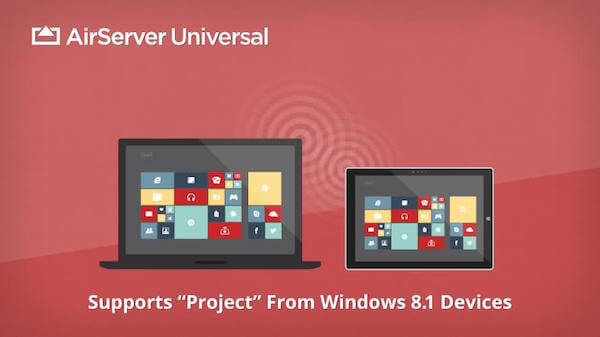 Before you know how to use AirServer? You should know the license term of AirServer first. There are 4 types of license term, consumer license, business license, education license and bulk license. As for personal usage to mirror some video from iPad to PC, you can choose consumer license.
Part 2: How to Use Airsever to Turn Mac/PC into AirPlay Device
AirSever can be used in many different devices, and can mirror kinds of devices. Here we will introduce how to use AirSever to mirror your iPhone or other iOS devices to computer. You can follow the next detailed steps to do such a job.
Step 1. Download AirSever on computer
Go to the official website and choose the right version of AirSever, then download it on your computer. Here we download it to Mac. Next remove the icon to Applications. When it is installed, you can launch it on your Mac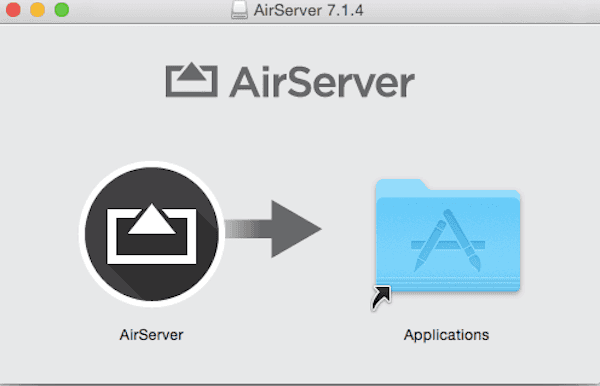 Step 2. Connect to the same network
The condition of mirroring your iOS device to your Mac is the two devices are connected with the same network. Check whether your Mac and iOS device are connected to the same Wi-Fi. If not, change the connection.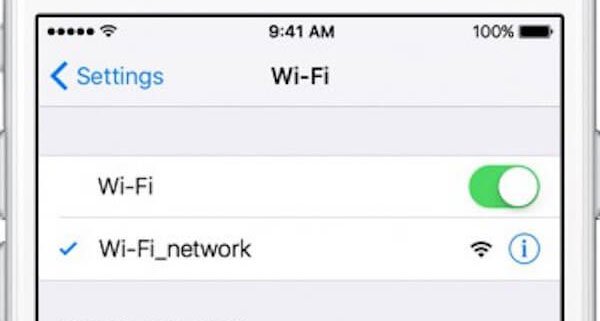 Step 3. Mirror device to computer
Now you can mirror your iOS device to Mac via AirSever. The process must depend on AirPlay. So you need to turn on AirPlay on your iOS device. The way to turn on it on different iOS version may be different. You can follow the next tips.
1) For iOS 6 and older
Open your iOS device and double-tap the home button. When you see the sliding menu, scroll left until you see the circular AirPlay button. Tap the icon and it will show you the list of AirPlay enabled devices. Find your computer and tap it. If your device supports mirroring, you can slide the mirroring switch to on.
2) For iOS 7, iOS 8 and iOS 9
Swipe up from the bottom of the screen to open the control center and then tap "AirPlay" icon. Choose the name of your computer and tap to connect. Don't forget to toggle the mirroring switch.
3) For iOS 10
On iOS devices running in iOS 10, swipe up from the bottom of your screen to access control center. Then you need to tap the option called "AirPlay Mirroring". Next choose your computer from the menu to connect your device to computer.
4) For iOS 11
The way for iOS 11 is similar to the two way before, you need to swipe up from the bottom of your screen to open control center. Next you need to tap on "Screen Mirroring" and then choose the AirPlay destination that has your computer name from the list.
Now you can see your iPhone or iOS devices screen on your computer. If you want to stop mirroring, just tap Stop Mirroring on your devices. And it is all the steps to how to use AirSever. Get more details about the AirPlay from iPhone to Mac.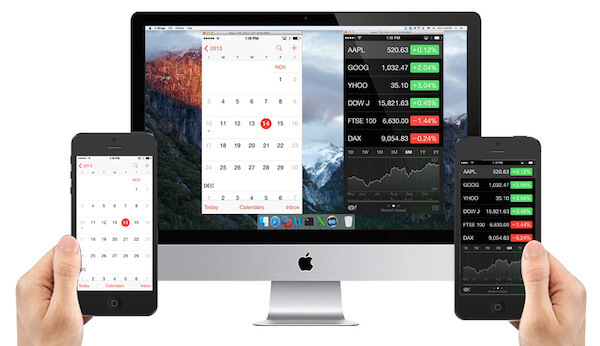 Don't Miss: How to Fix AirPlay Not Working
Mirroring is only possible on iPhone 4S or newer, iPod Touch 5 or newer, iPad Mini (all models), iPad 2nd generation or newer.
Part 3: The Best AirSever Alternatives
Top 1

: Apeaksoft iOS Screen Recorder – The Best AirSever Alternatives

Apeaksoft iOS Screen Recorder is the best alternative of AirSever we strongly recommend to you. It provides you the easiest way to mirror and record your iPhone, iPad, or iPod Touch to your Windows computer wirelessly. All models of iPhone, iPad and iPod are supported by this screen recorder. And it is compatible with iOS 11 and later. iOS Screen Recorder has the capacity to mirror your iOS device content in real time with no lag. You can also enjoy the powerful recoding function in one click. In addition, iOS Screen Recorder enables you customize the recording settings and output videos with high quality. The price of this software is not very expansive. You can also download free trial to try. But this software can be downloaded and used on Windows system now.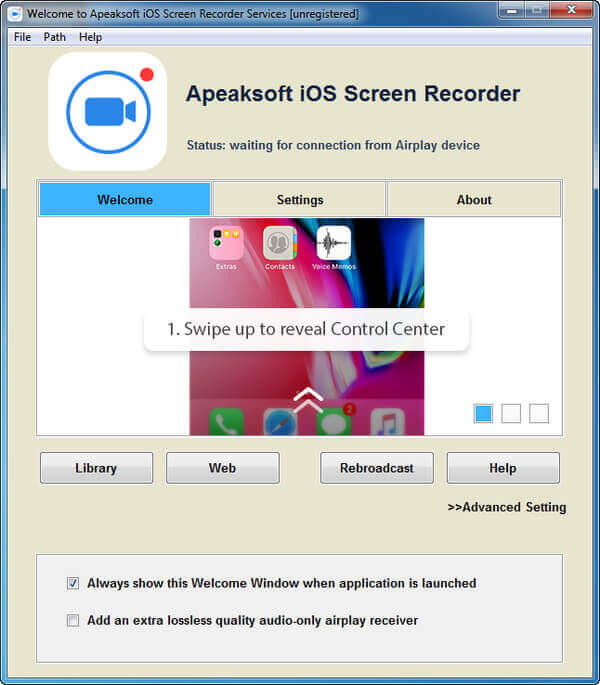 Top 2

: Quicktime Player – Professional AirSever Alternatives

If you want to find an alternative to replace AirSever, Quicktime Player is quite a good choice. On many Mac devices, you can easily find Quicktime Player, for it is a built-in program. If you are using Windows computer, you can also download this software simply from some safe website. Mirroring your iPhone or other iOS devices to computer with Quicktime Player has many advantages. It doesn't cost anything extra, the responsiveness is almost instant, and setting of it is very easy. But it requires a wired connection between the Mac and iOS device.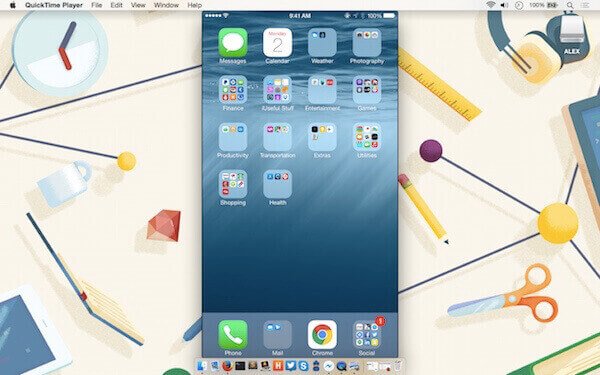 Top 3

: Reflector – Wonderful AirSever Alternatives

Reflector is another professional mirroring software which is strongly recommended to you. It allows you to mirror devices to computer without any wires. The mirroring works over Wi-Fi. So you need to put the two devices into the same network. It also has a smart layout when you have multiple devices connected. And with it you can share your mirrored screen to YouTube with one click. Although it is a paid software, Reflector does offer a free seven-day trial, so it is worth to try this program.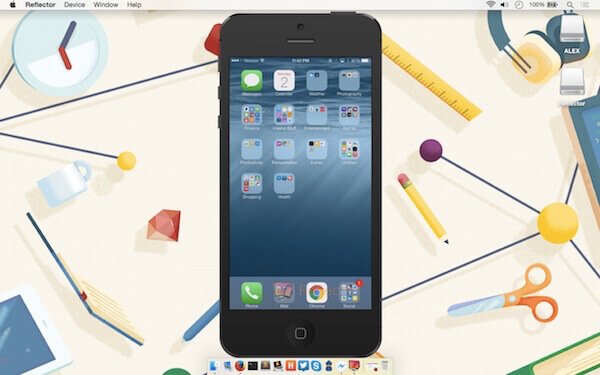 Check this post to get more iPhone screen recorder apps.
Conclusion
After you reading this article, you must know more information about AirSever, and understand how to use AirSever. If you want to change a software to use, we also recommend some alternatives to you. If you like this passage, just share it with your friends.