According to Instagram's policy, you cannot get back deleted Instagram account nor username that you used before.
Instagram is one of the most popular social media platforms that attracts hundreds of millions of internet users around the world. With an Instagram account, you can contact your families, friends and strangers, or follow brands.
Everything you posted will be stored and accessed in your Instagram account. It means that you cannot look at these posts after deleting your account. The methods to recover deleted Instagram account are different depending on the situations. This article will explain these situations and corresponding methods in detail.

Part 1

. How to Get Back Deleted Instagram Account by Reactivating

If you just disabled your Instagram account temporarily, you can get it back at any time by reactivating. Make sure that your Instagram account is disabled but not deleted. Moreover, it takes a few hours to deactivate your account. During the process, you cannot reactivate it.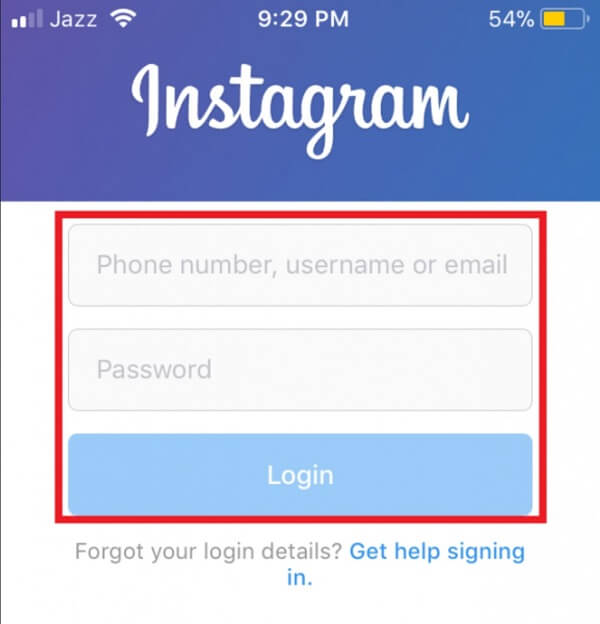 Step 1. Open the Instagram app on your smartphone and connect your device to a network.
Step 2. Enter your username or the email address or phone number that associated with the disabled Instagram account, and type in your password.
Step 3. Click the Log In button. Once your credentials are verified correctly, Instagram will take you to the process of reactivating deleted Instagram account screen.
Step 4. Follow the onscreen instructions to reactivate your Instagram account.
If you get the message said Your account has been disabled for violating Instagram's terms when login, access https://help.instagram.com/contact/606967319425038 in your browser, fill out the form based on your situation and click the Send button. When your Instagram account is reactivated, you will get the notification.
Part 2

. How to Get Back Permanently Deleted Instagram Account

Though Instagram account that was deleted by accident is forbidden to recover officially, you can try the steps below to get it back.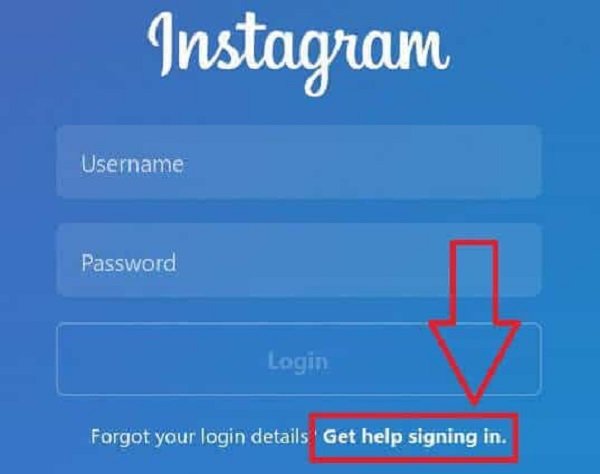 Step 1. Go to the Login screen on Instagram, write down your Instagram username and press Get help signing in behind the Login button.
Step 2. Then you will be taken to a new page titled Trouble logging in. Then click need more help to move on.
Step 3. Next, input the email address that you used at the time of sign up on Instagram. Moreover, you are required to leave a contact email.
Step 4. Then select the type of your deleted Instagram account, such as a company account, brand account or personal account.
Step 5. Click my account was hacked and then you will be presented the Any additional details page.
Step 6. Press Request Support and then you will get a mail from Instagram in your contact email. You are required to enter necessary information to verify the account belongs you.
Step 7. If Instagram verifies your account, you will get the notification.
Part 3

. How to Get Back Deleted Instagram Photos and Videos on iPhone

The purpose that people want to get back deleted Instagram account is to recover photo and video posts. Apeaksoft iPhone Data Recovery can help you to recover deleted Instagram photos and videos without getting back permanently deleted Instagram account.
Recover deleted Instagram messages, photos and videos on iPhone with a single click.
Preview your photos and videos for performing selective recovery.
Keep the deleted photos and videos in the original conditions.
Not interrupt existing data on your iPhone during file recovery.
Available to iPhone XS/XR/X/8/7/6/6s or earlier, iPad and iPod Touch.
How to get back deleted Instagram photos on iPhone
Step 1. Connect iPhone to the best Instagram recovery tool
Get iPhone Data Recovery installed on your PC. There is another version for Mac. Launch the application and connect your iPhone to the computer. Your device will be recognized automatically.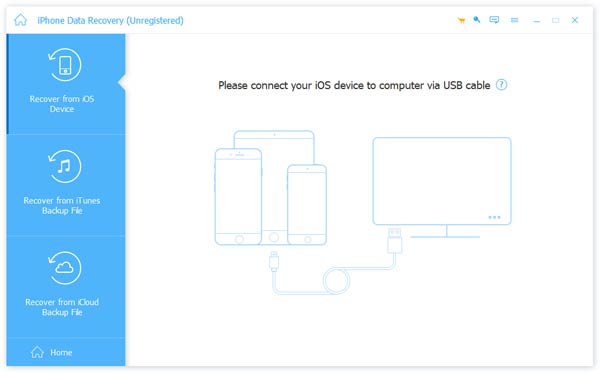 Step 2. Preview deleted Instagram photos
Go to the Recover from iOS Device tab from the left side and then click the Start Scan button to begin looking for deleted files on your iPhone. When it is done, you will be taken to the preview window. Select App Photos and App Videos from the left side, and all deleted pictures will show up, including the deleted Instagram photos.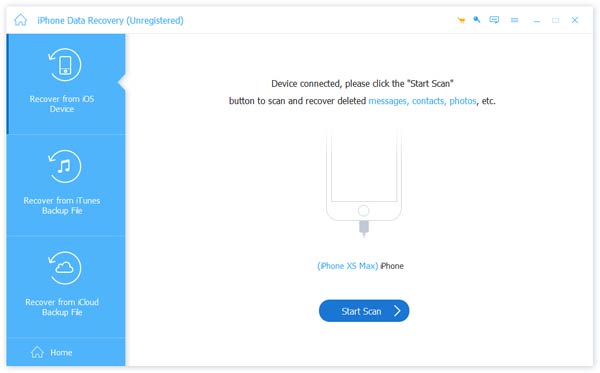 Step 3. Get back lost Instagram photos
Search and choose the desired Instagram photos and click the Recover button. If prompted, drop a specific destination and start recovering deleted Instagram photos. A few minutes later, you can access the photos on your computer.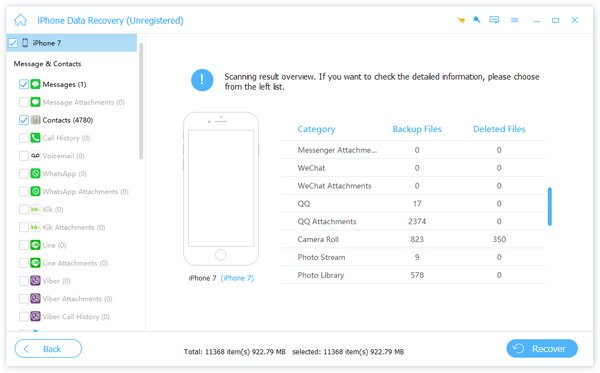 Conclusion
This guide has discussed how to get back deleted Instagram account in various situations. Firstly, after temporarily disabling your account, you can reactivate your Instagram account simply. However, it is complicated to recover a permanently deleted Instagram account. In fact, you do not need to recover your account if you just want to access your photos in your account. Apeaksoft iPhone Data Recovery could meet all your demands. It is not only able to retrieve lost Instagram photos, but also easy to use.