When you want to access the deleted files on your Android, the most suggested solution is to get the Android data recovery software.
However, you may notice that almost Android Data Recovery tools suggest you to root your Android phone to recover data.
If you know the root risk, you will reject the option immediately.
Is there any way to recover deleted files from Android phone unrooted?
Of course, yes.
This page shows you the safe and efficient way to recover deleted files without rooting your Android phone.

Part 1. Is it possible to recover deleted files from unrooted Android?
Yes, however, only little Android Data Recovery software can do that.
Why?
Actually, rooting an Android phone will create a high success rate to scan and recover deleted files from your phone. Let's explain it in details.
When you deleted files from Android phone, they are only invisible on Android, but still exists on your phone. They are just going to "Unallocated" from "Allocated" on the storage unit. For getting the deleted files from "Unallocated" on storage unit, you need the Android data recovery software to visit storage unit and try to scan and read the data.
However, to prevent your phone from being attacked by virus, Android phone manufacturer have made certain restrictions, which stops users from accessing some units, and storage unit is one of them.
As a result, for reading the deleted files, the data recovery software must get the permission to visit and read the storage units. For getting the permission, rooting Android phone is the solution.
Rooting Android phone brings some unavoidable influences, like invalid warranty, weakness that is easy to be attacked by virus, etc. So many users are not willing to root Android phone for recovering deleted files.
Though most Android data recovery programs do not support data recovery from unrooted Android, Apekasoft Data Recovery can help you recover deleted files from Android without root.
Note: If you develop a good habit to backup Android phone to computer, you will recover deleted data from backup.
Part 2. How to recover deleted data from Android without root?
Apeaksoft Data Recovery is the tool that recovers deleted files without root.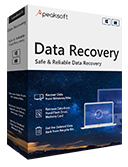 4,000,000+ Downloads
Recover deleted videos, photos from unrooted Android.
Recover deleted documents and other data from Android without root.
Support deep scan and quick scan to get files recovery successfully.
Work for Samsung, HTC, Motorola, ZTE, Huawei, Xiaomi, etc.
Step 1. Connect SD card to computer
Free download Data Recovery to your computer. Install and run it immediately.
Put your SD card into card reader. Insert your card into computer.
Step 2. Scan Android files
In the main interface, you can see the data type and drive options.
For data types, you need to tick the box at the right corner of the data type that you want to recover on Android phone.
For drive, here this software will detect your SD card, and you just need to tick it under "Removable Drives".
Click "Scan" to scan your Android phone storage.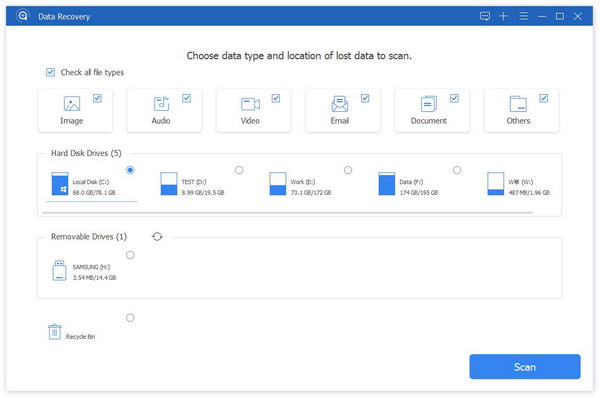 Step 3. Recover deleted files from unrooted Android phone
After the scan process is done, you can see all scanned data presented.
The data are categorized as folder by data type. Click the folder to view the detailed files.
After marking the data, click "Recover" to save the deleted files from SD card to computer.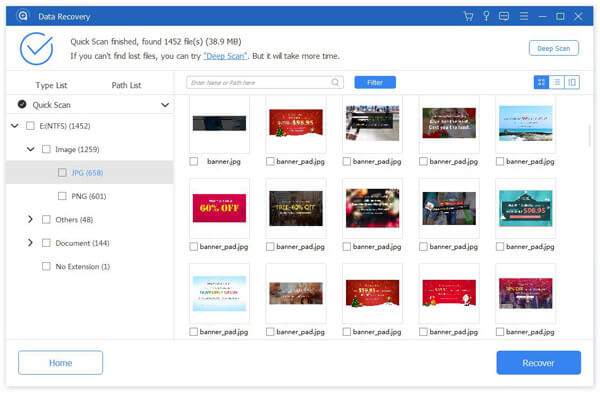 Now, you can check the deleted files from Android phone on computer directly. Check this post to get 5 free Android data recovery tools.
Conclusion
When you lost files on Android phone, you can use the data recovery software to access the deleted data with third-party tools. Though the tools require the root permission, you could still use Apeaksoft Data Recovery, which helps you recover data from unrooted Android phone by reading SD card easily.