Lexar is a well-known manufacturer that produces excellent USB drives. When you are using products of Lexar, you should pay special attention to protecting the USB drive.

Hardware experts had warned that flash drives were not a good storage device. Users may encounter a variety of problems about their Lexar USB Drive. Not recognizing is the common issue. Fortunately, this problem is usually caused by Lexar USB driver or software. Here you can learn how to repair Lexar USB driver in detail.
Part 1

: Lexar USB flash driver, memory card, card reader download

"I have a 16GB Lexar Jump drive, one day it just stopped working, it shows in device manager but not in Explorer or libraries, I don't know how to fix this and all my work for college is on it."

As mentioned, outdated Lexar USB driver is responsible for the problem of Lexar Jump drive not showing up on Windows and Mac in most cases. It is a tiny program that enables your Lexar USB flash drive to communicate with your computer.

Generally speaking, when you plug the Jump drive into your computer, the operating system should search for and install corresponding driver automatically. Sometimes, you have to install and update Lexar USB driver manually.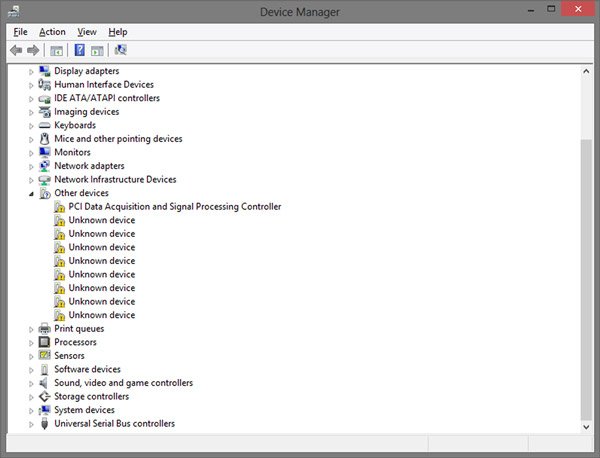 How to download and update Lexar USB driver
Step 1: Access Lexar Support website (www.lexar.com/support/downloads/) and find the latest driver for your computer according to the model of your Lexar drive. Click on the "Download" button to get it on your machine.
Step 2: Open your Device Manager. It may be various on different versions of Windows:
On Windows 11/10/8.1, open the "Start" menu and click on "Device Manager".
On Windows 8/7, run "Control Panel" and open Device Manager in "Hardware and Sound".
On Windows XP, go to "Control Panel" > "Performance and Maintenance" > "System" > "Hardware" tab and click "Device Manager".
On Windows Vista, the Device Manager is in "Control Panel" > "System and Maintenance".
Step 3: Find your Lexar device and double click on it to run the "Properties" dialog. Next, go to the "Driver" tab, click the "Update Driver" button and follow the onscreen assistant to install the new driver that you just downloaded. Finally, reboot your computer to complete update.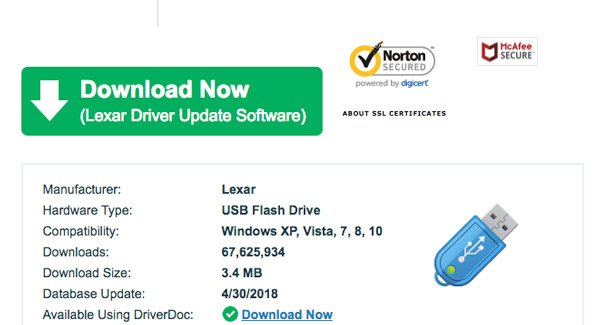 Part 2

: Lexar Jump drive troubleshooting

In addition to update Lexar USB driver, there are some tricks of Lexar drive troubleshooting.
Trick 1: Check the USB issue
The built-in disk check tool is able to diagnose errors of your USB drive and fix it automatically.
Step 1: Insert the Lexar USB device into the USB port on your computer. Open "My Computer", right-click on the USB drive and select "Properties" to open the dialog.
Step 2: Go to the "Tools" tab and click "Check now" button. Make sure to check the boxes of "Automatically fix file system errors" and "Scan for and attempt recovery of bad sectors".
Step 3: Click on the "Start" button and wait for the process to finish.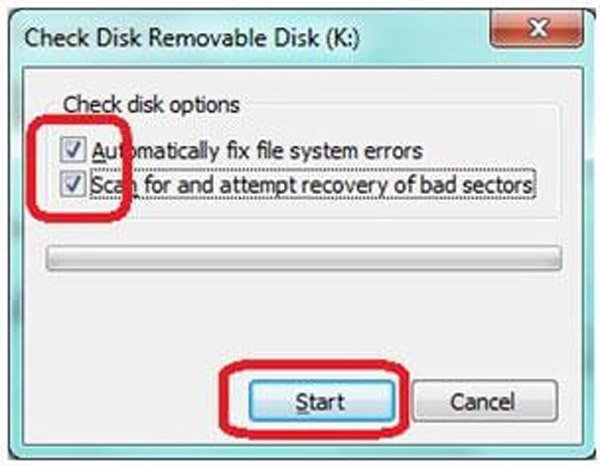 Trick 2: Repair Lexar USB drive by CMD
If your Lexar USB drive does not show up, you can use the Chkdsk command to make Lexar Jump drive troubleshooting.
Step 1: Keep the Lexar USB drive connected to your computer. Expand the "Start" menu and run CMD as administrator.
Step 2: Type "chkdsk [Lexar USB drive letter] /f" and then click the "Enter" key to check for possible errors and fix error.
Chkdsk command can fix many issues you meet, like failed disk boot, not detected USB driver, etc.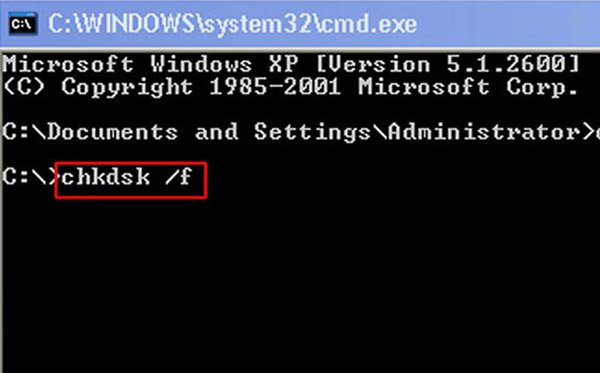 Trick 3: Up OS to date
Another problem causes Lexar USB drive working abnormally is outdated operating system. The solution is simple: up your Windows to date.
Step 1: Go to "Control Panel" > "System and Security" > "Check for updates".
Step 2: Click on the "Install updates" button to get and install the updates for your Windows operating system. Then restart your computer to complete update.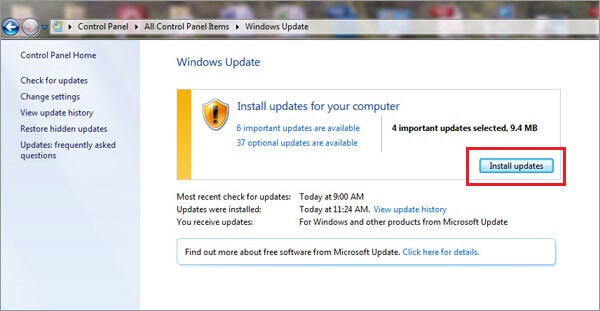 Trick 4: Lexar USB Format
The latest but not least trick of troubleshooting is Lexar USB formatting.
Note:
Similar to SD card format, formatting will wipe all data on your Lexar Jump drive. If you have important files on it, you have to try the professional Lexar Jump drive troubleshooting solution in next part.
Step 1: Go to the "Start" menu, find and open "Disk Management".
Step 2: Right-click on your Lexar Jump drive and choose "Format" to open the format dialog.
Step 3: Make sure to select the right format from the dropdown menu of "File System", tick the checkbox next to "Quick Format" and click on the "Start" button.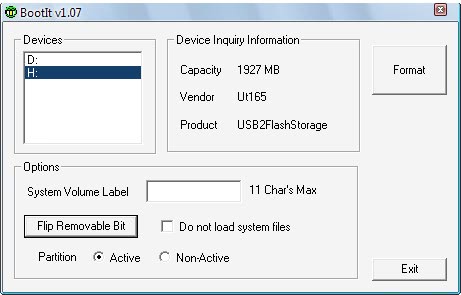 Part 3

: How to repair or format Lexar USB flash drive without losing data

Apeaksoft Data Recovery is the best Lexar drive troubleshooting software. Its key features include:

1. Recover data from Lexar Jump drive in one click.

2. Not only Lexar Jump drive, flash drive, Toshiba hard drive, Maxtor hard drive, and Hitachi hard drive recovery are all supported.

3. Data recovery in various situations, including Lexar Jump drive not recognizing, format, mistake operation, accidental deletion, virus attack, software corrupt and more.

4. Support a variety of data types and formats.

5. Restore deleted files in original format and quality.

6. Preview for selectively recovery.

7. Quicker, lighter and safer.

8. Available to Windows 11/10/8.1/8/Vista/XP and NTFS, FAT16, FAT32, exFAT, EXT, etc.
How to repair or format Lexar USB flash drive without losing data
Step 1: Scan entire Lexar USB flash drive to look for data
Hook up your Lexar USB flash drive to your computer. Launch Data Recovery after installed it on your PC. Select what type of files you want to recover from the flash drive, like "Image", "Audio", "Video", "Email", "Document" and "Others". Then choose the flash drive in "Removal Drives" area.
Click on Scan button to start extracting data.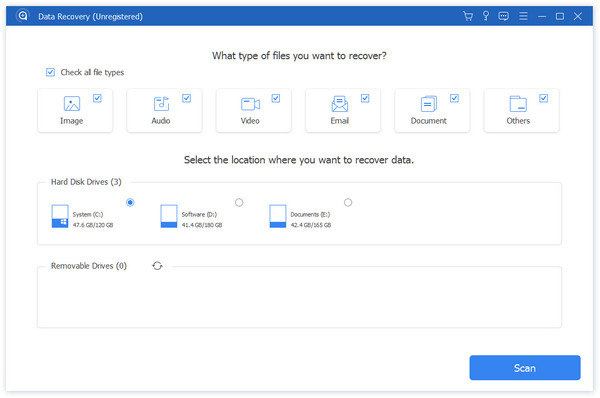 Step 2: Preview before Lexar Jump drive troubleshooting
After scanning, the result window will pop up and you can preview lost data first. For example, go to the "Image" option from left side and open each folder to look at pictures. The "Filter" feature at top ribbon could find certain file quickly. If the standard scanning result does not contain the desired files, click on the "Deep Scan" button to perform a deep scan.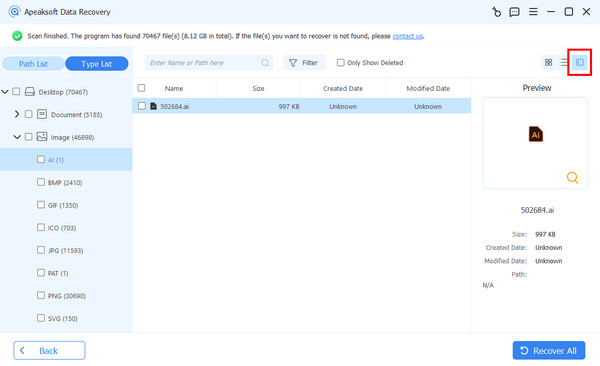 Step 3: Recover data from Lexar USB drive in one click
Finally, select all files that you want to get back and click on the "Recover" button to initiate Lexar Jump drive troubleshooting without data loss. When it is done, you can open, transfer and edit your files as usual.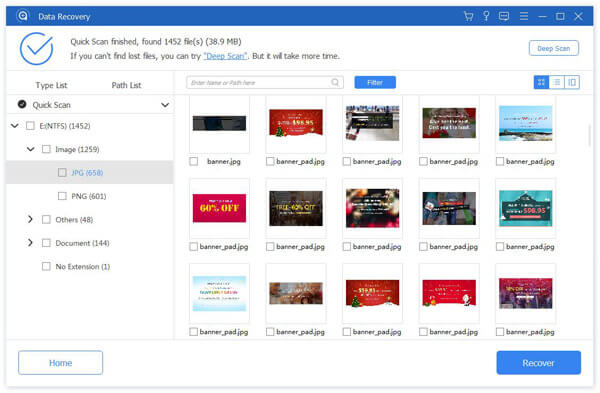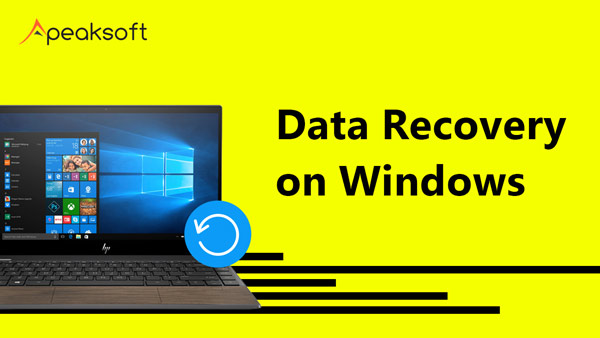 Part 4: FAQs About Repairing Lexar USB Driver
Why won't my computer recognize my USB drive?
The problem may be with your computer's USB driver. When the USB driver is unstable or corrupted, it will not recognize the inserted USB drive properly. Or perhaps your computer has not been updated to the latest system. In this case, you can try plugging the USB into another computer to see if it is recognized properly. You may suspect something is wrong with your USB flash drive if it still doesn't.
Can you format a USB too many times?
While some problems can be due to formatting, the USB hard disk can solve some common problems, and many people will just take this practice. But frequently overwriting the entire USB drive's data or constantly formatting your USB drive will significantly shorten the life of the entire USB drive.
What is the lifespan of a USB flash drive?
Typically, USB flash drives have a lifespan of about 10 years. However, the exact lifespan may also vary depending on how often it is used, how it is stored, the size of the memory, and other factors.
Are SD cards more reliable than USB drives?
Both have advantages and disadvantages, but since they use similar memory technologies, they are not greatly unused in terms of reliability. Regarding form factor, however, SD cards may be more susceptible to loss or damage from external forces.
What causes USB flash drives to fail?
Condensation from high temperatures or high humidity can also cause the shorting of circuit boards or corrosion of contacts. One of the most frequent reasons for USB flash drive data loss is incorrectly removing the media from the computer or other device.
Conclusion
Lexar Jump drive is a kind of prevalent portable devices. Many people use it to transfer data between different devices. Based on our suggestions and guides above, you might understand how to do Lexar Jump drive troubleshooting when it works abnormally.