You usually use the SD card to store some data when you use the camcorder, the camera, even the Android phone. To some extent, SD card is a very important in your Android phone and camera.
However, sometimes you may lose some photos, videos, files or any other data from your SD card by accident. Or you regret for deleting some data and you want to get them recovered.
Read this passage attentively, you can find the proper SD card recovery software and also the way to recover data from SD card.

Top 7 Data Recovery software for Windows and Mac
Considering all the SD card recovery software in the list works similarly on the functions, and the biggest difference is the scanning time.
So here, we only present the rating from users and the scanning time based on a SD card with 7.25 GB including 2430 files in 450 folders from photos, videos, audio, and documents (ZIP, Word and text files).
Top 1: Apeaksoft Data Recovery - SD card recovery software for PC/Mac

Apeaksoft Data Recovery is the SD card recovery software for Windows and Mac. With it, you are able to find back the deleted files from USB flash drive, recycle bin, hard drive, SD memory card, etc.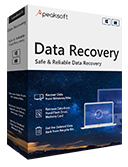 4,000,000+ Downloads
Recover photos, videos and music files from SD memory card.
Retrieve deleted documents, text files, ZIP files, and system files.
Recover files from SD card formatted, corrupted, virus-attacked, etc.
Work for SD card from SanDisk, Lexar, PNY, MiniMicro, Samsung, etc.
Learn the details to recover deleted files from SD card.
Check this video tutorial to recover deleted files from SD card on your computer.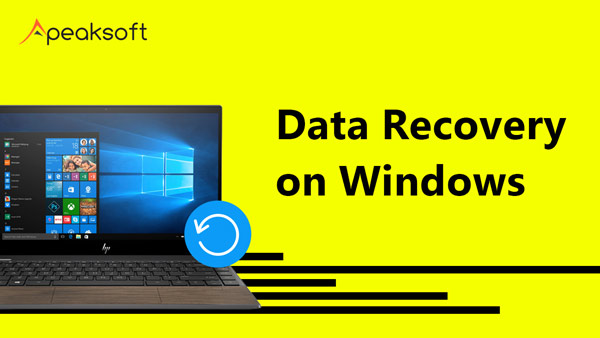 Top 2: Android Data Recovery – SD data retrieval

With this software, you can retrieve the deleted photos, videos, documents and any other data from SD card to computer. This admirable software is Apeaksoft Android Data Recovery, the best Android Data Recovery software I have ever used.
Key features
• It enables to retrieve deleted files from SD card to computer, for which it supports the Windows and Mac platform (Windows 10/8/7, macOS Big Sur).
• It supports many kinds of files including photos, videos, audio, SMS, contacts, call logs and documents like WORD, EXCEL, ZIP, etc.
• This SD card recovery software is compatible with almost all the Android phone, such as Samsung, LG, HTC, Huawei, Sony, Sharp, Windows phone etc.
• You are capable to preview the data in details and then decide whether to recover it from SD card.
• It can also back up Android deleted or existing data to PC or Mac for forever preservation.
• Be careful that this SD card recovery software requires the hard disk space is no less than 200 MB.
Get the details to recover deleted files from SD card on Android phone.
Top 3: CardRescue - Camera SD card recovery for Mac

CardRescue is a SD recovery software for macOS 11. CardRescue can be used to recover deleted photos and videos. Besides, if you lose photos form formatted or damaged camera and phone flash memory cards, you can also rescue these photos with it.
It supported many kinds of systems, such as Mac OS X 10.8/9/10/11 etc. Meanwhile, CardRescue has another version for windows. CardRescue photo recovery supports common image formats (e.g. JPG, TIF) and most raw image formats (e.g. Nikon NEF, Canon CRW and CR2 and many more).
It also supports video and movie clips files retrieval which includes AVI, MOV, AVCHD and more. If your computer is of Mac OS X/11 system, CardRescue can be your ultimate choice.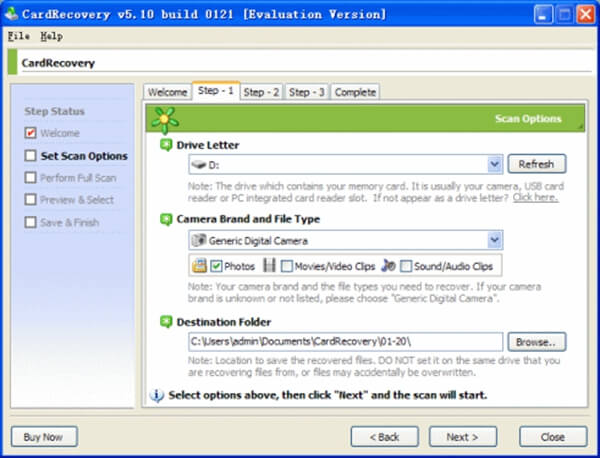 Top 4: PhotoRec - Free digital picture and file recovery

PhotoRec is a free SD card data recovery software. It functions a lot because it can recover digital pictures and files from most of the devices (eg. hard disks, CD-ROMs, digital camera memory, SD, MMC, USB memory drives, DD raw image, EnCase E01 image, etc.), even the device is formatted.
It supports many platforms, including Windows, Linux and Mac OS X or later. Besides, it enables to retrieve files from even damaged system (eg. FAT, NTFS, exFAT, ext2/ext3/ext4 file system, HFS+).
If you don't want to spend money on such kind of app, PhotoRec is a good choice for you because you can have access to this SD card recovery software freely.
Top 5: Disk Drill - Free SD card recovery app on Mac

Disk Drill, a free SD card recovery software, can be only used on Mac. Without any other version, Disk Drill is especially designed for Mac so it is better targeted. In the free version of Disk Drill, you can use it to recover your data from hard drives, memory cards and media.
However, you may find it is impossible for you to make bookmarks synchronization, folder synchronization, iTunes synchronization because some certain data are disabled in its free version.
If you want to get access to those synchronization functions, you can spend some money to get another version. It supports almost all the SD card including SDHC, SDXC, MicroSD, CompactFlash Cards, XD Cards, Sony Memory Sticks, MMC Cards etc.
Top 6: Free SD Card Data Recovery

Free SD Card Data Recovery is very suitable to recover video audio and image files. As a SD card recovery software, it also enables you to retrieve data from your computer but many other devices, such as digital cameras, mobile phones and tablets.
It is capable to deal with multiple file types with an easy operating interface. However, it is incompatible with older operating systems. At this point, you need to be careful when choosing the suitable SD card recovery software.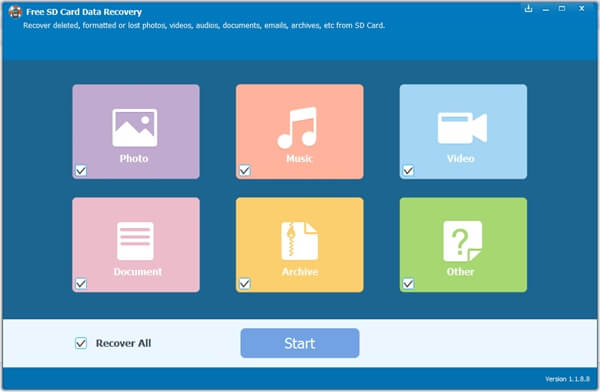 Don't Miss: Best Seagate External Hard Drive Data Recovery
Top 7: CardRecovery - SD card photo recovery software

CardRecovery is a photo recovery software for SD card used by digital or phone. CardRecovery is only compatible with JPG and RAW format image files. Besides, it can also be used to recover some video and audio files like AVI, MOV, MP3, etc.
In addition to acting as SD card recovery software, it can also support almost all the memory card, including SDHC, Compact Flash Card, xD Picture card, Memory Stick, Flash Drive, etc. CardRecovery can recover deleted photos, which are formatted or deleted by tapping "Delete All" operation.
It is also capable to recover data, which is lost due to memory card error, damage or corruption. If you just want to recover photos from SD card, CardRecovery is the most suitable SD card recovery software for you.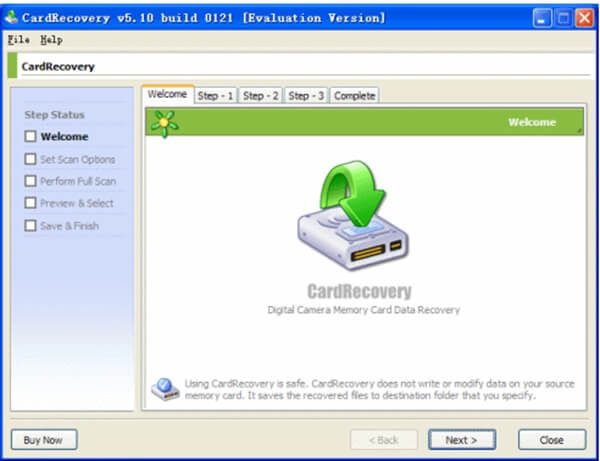 Conclusion
This page is the top-7 list of SD card data recovery software for Windows and Mac users. They are free and paid tools that help you recover deleted files from SD card. After a period of testing, Apeaksoft Data Recovery works most powerfully.