As we all know, AirPlay is so amazing technology that enables Apple users to mirror music, photos, podcasts and videos from iOS devices or Mac to any other AirPlay compatible devices like Apple TV throughout your house or office, as long as they are using the same WiFi. However, this great technology is only restricted to Apple users, which is very unfriendly to Windows users. Well, take it easy, now we can use AirPlay on Windows as well. Just check details as below.
Part 1. How to Stream Like Airplay on Windows
Streaming and Mirroring are the two main features of AirPlay. The streaming feature allows you to send music wirelessly from your computer or iOS device to any other devices connected to the same WiFi. As for the Mirroring feature, it enables you to share your iPhone screen or computer screen to another device (TV for example) connected to the same WiFi.
So if you want to use the basic AirPlay feature to share music between AirPlay compatible devices, all you need to do is to download iTunes of Windows version on your computer, then connect your computer and other audio device which you want to stream music to the same WiFi. In this way you can wirelessly share music between different AirPlay compatible devices easily and quickly.
Another method to share music between iOS device and computer is to use Apeaksoft iPhone Transfer - an alternative to iTunes but is superior to it. This iPhone Transfer can not only transfer music files from your iOS devices to your Windows/Mac computer, but also support data transfer of text messages, contacts, pictures, videos, books, PDF and more.
Transfer data for iPhone/iPad/iPod safely without data loss.
Sync files from iOS device to computer/iTunes/another iOS device in one click
Transfer exact files you want directly and flexibly.
Break iTunes limits such as limited one-way transfer, failure of managing data, chances of data loss, data loss while syncing, etc. All these limitations can be solved by Apeaksoft iPhone Transfer . Download it to have a try.
Download for Win
Download for Mac
To stream any media or mirror screen by using your Windows PC as an AirPlay Receiver, some third-party software can do you a favor.
Part 2. Airplay Streaming Software for Windows
1: Airfoil
With Airfoil, any audio on your PC can be heard throughout your house. Airfoil for Windows makes it possible to stream any media from your computer all around your network. For example, you are able to send music or any audio to Apple TV, HomePod, Google Chromecast, Bluetooth speakers, and even Android or iOS devices, as well as other computers.You can use the free trial version to experience its functions and purchase the full version with $29.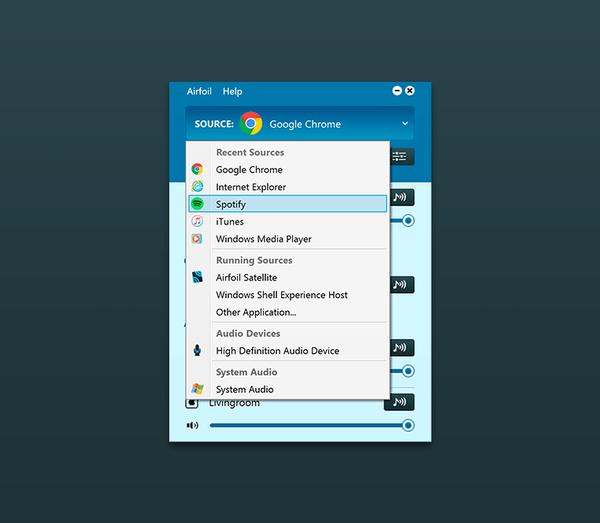 2. TuneBlade
TuneBlade is another good AirPlay alternative that can stream Windows system-wide audio to AirPlay receivers. It enables you to stream Windows system audio to AirPort Express, Apple TV, AirPlay enabled speakers and HiFi receivers, and to AirPlay audio receiving applications. It's possible to stream audio to multiple AirPlay receivers simultaneously to enjoy multi-room audio in perfect sync. Moreover, the audio quality will not be compressed at all.
There is a free version of this AirPlay alternative for Windows available. But if you want to enjoy its complete features, you need to upgrade to the full version with only $9.99.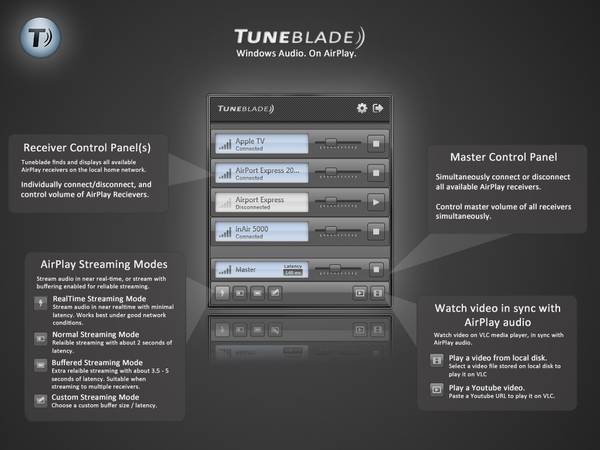 Part 3. AirPlay Mirroring Software for Windows
1: Airfoil
AirServer is an all-in-one screen mirroring receiver. It's the world's first 4K UHD mirroring service that can receive AirPlay + Google Cast + Miracast at the same time. You can mirror or cast your screen from any AirPlay, Google Cast or Miracast compatible device such as an iPhone, iPad, Mac, Windows computer, Android or Chromebook. This AirPlay alternative is more suitable to be used in classrooms or meeting rooms. What's more, the most unique feature of this AirServer lies in that, it is able to stream more than one device to your receiver. Actually it can receive 8+ simultaneous on-screen mirroring connections in full 1080p. Game players will definitely love this tool because they can stream game footage from mobile device to Windows screen and use AirServer to record every amazing game moments.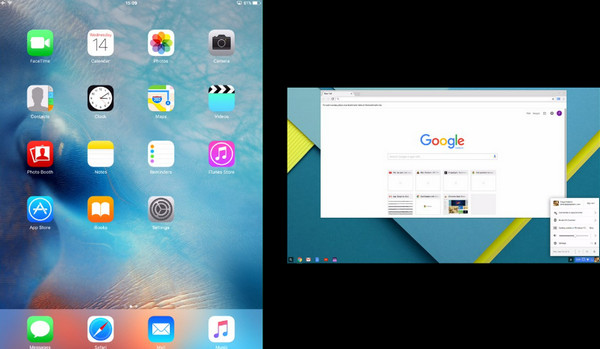 2. AirParrot 2
AirParrot brings high-quality mirroring feature to your Windows PC. You are able to mirror Windows screen to receivers like Apple TV, Chromecast and Reflector 2. AirParrot enables you to use AirPaly to beam Windows media to a bigger screen. Just install and run AirParror on your Windows PC and select the media file and begin watching on your TV. You can even control playback remotely. It is able to stream media files in 5.1 surround sound without any quality loss. AirParrot allows you to mirror your Windows screen to your TV while you still can do something else on your Windows PC. This unique feature makes AirParrot different from other AirPlay software for Windows.You can own this AirPlay for Windows at the least cost of $12.99.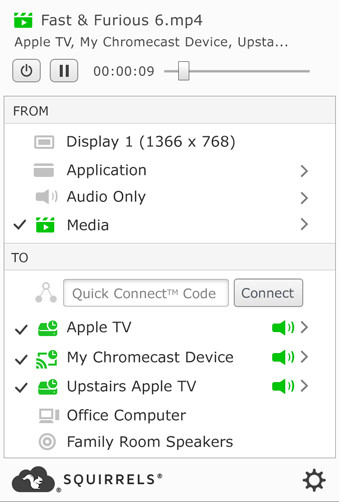 What's more, you can also remotely control AirParrot 2 with your iPhone or iPad by installing a brand new app AirParrot Remote on your iOS devices. With which you can easily control what's being mirrored or streamed from your Windows computer to Apple TV or other devices. That is to say, you can control your computer and more devices from anywhere in your room.
the software introduced above, Windows users can easily enjoy the full AirPlay features (even better) on your Windows PC easily. Whether you want to stream media or mirror screen with AirPaly for Windows, you can achieve your purpose with the tools mentioned above. Pick one to have a try!