Sometimes you need to get out of home or office, but you still have some works on your Mac, for example, you want to see if the downloading on your Mac has completed, or you have to turn on a certain application on Mac. At such a situation, it is of great importance for you to control your Mac from iPhone remotely.

Luckily, there are several apps on your iOS device to make it happen. If you do not know the method to achieve the goal, you have come to the right place. In this tutorial, we will introduce you the best method to see and control your Mac screen from your iPhone. Please read on and learn how to make this magic.
Part 1

: How to control Mac from iPhone

There are a plenty of remote access applications available for your iOS device and Mac. But here we will introduce Remoter VNC to operate how to control Mac from iPhone. This wonderful remote access software is easy to use, and there are not so many settings to input, even you are allowed to use a single login to access all your Macs, which is the main reason why we recommend it to you.

Step 1. Turn on Screen Sharing

To control Mac from iPhone, firstly launch your Mac, click the Apple icon in the upper left corner, and choose System Preferences from the lists. Then you will see a pop-up window appears on the main screen, click on the Sharing option. Next, tick Screen Sharing and then click Computer Settings.

In the pane that opens, tick "VNC viewers may control screen with password" option, and then enter a password in the adjacent text box. This is to make sure your Mac will only be controlled by your own iPhone. It you are going to give the password to someone else, ensure that it is different to the one you use to log in to your user account.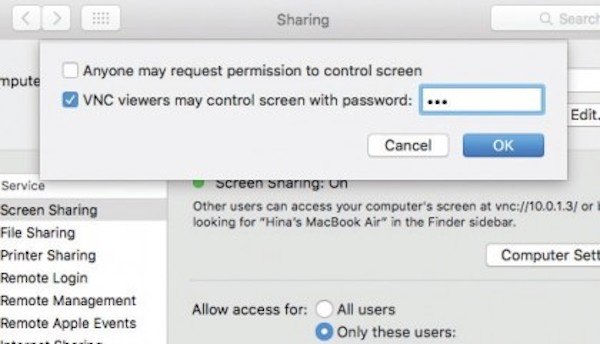 Step 2. Install Remoter VNC
Next download and install Remoter VNC application from APP Store on your iOS device, then open it. And make sure both your iPhone and Mac are connected to the same Wi-Fi network. If not, this app will not detect your Mac and you cannot control your Mac through iPhone.
In Remoter VNC, click on the + icon in the top left corner to see the list of computers that connected to your wireless network. When you see your Mac shows up on the list, check its name set at the top of its Sharing preferences pane to see if it is the one with the VNC icon. Then hit on the name of your Mac, tap "Add" to provide setting for it.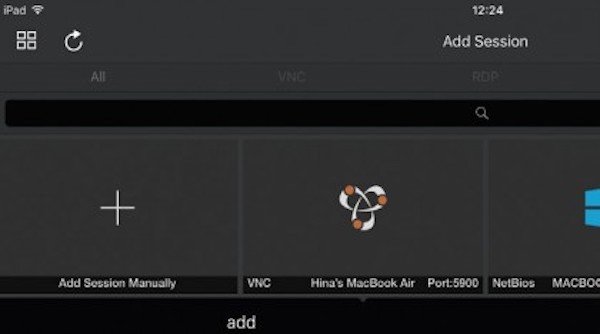 Step 3. Offer login information
Now the Remoter should have detected that you want to use VNC to control Mac from iPhone. If not, you need to hit on the Server Type item and choose VNC Screen Sharing to correct it, until this app can detect it.
Then scroll down to the VNC user name, enter your administrator account name on MAC, and type in the corresponding password, which is necessary to connect to your Mac. Simply click the Save button, and you will turn back to the main interface.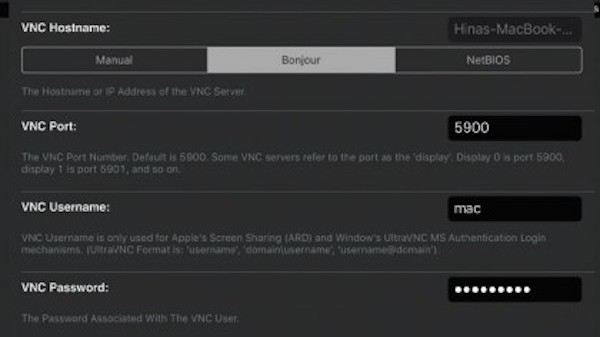 Step 4. Control Mac from iPhone
Choose your Mac on the main screen of Remoter VNC, and click on Start. This software will connect to your Mac through the wireless network automatically. Once connected, you can start controlling your Mac from iPhone remotely!
Now you can zoom into the Mac desktop by simply spreading two fingers apart on your iPhone screen, and zoom out by pinching them together. You are allowed to move the pointer of Mac to wherever you tapped through tapping the screen of iPhone, which is similar to clicking with a mouse. What's more, you can get into full-screen mode by hit on the fullscreen icon in the top left corner.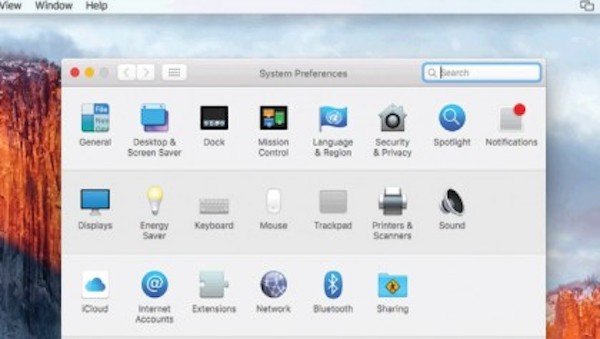 Step 5. Use more features
You can also hit on the trackpad icon in the bottom right corner to launch the virtual trackpad, or calling up a virtual keyboard to help you typing is also possible. To sum up, there are more amazing features that can help you to get a better control to the Mac from iPhone.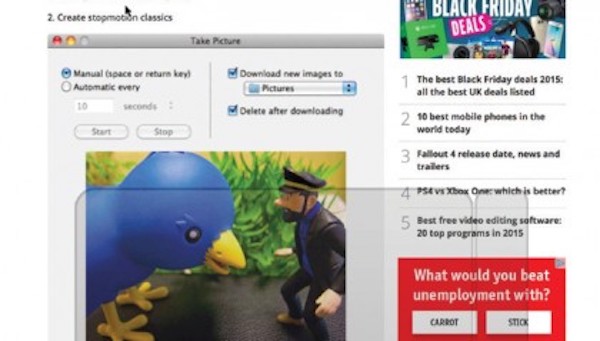 Part 2

: How to record iPhone on computer

Apeaksoft Screen Recorder is a powerful and professional screen recording program and screen capture tool with high definition, which is highly recommended for you. You are given options to capture game video, record TV, record webcam videos or take screenshots on your windows. And you can choose to record video in full screen or a desired region of screen with ease. In general, Apeaksoft Screen Recorder, as a free screen recorder, deserves you to download and have a try.
Apeaksoft Screen Recorder can help you to record almost all the screen videos that you want to record, including online games, learning course, Skype calls and so on.
You are supported to highlight the movement of mouse cursor in order to make it easier to track when you are capturing the screen videos.
This screen recorder can also save your webcam videos directly on your PC, even allow you to chat with friends when the videos are recording.
Once you have done with the video, you can export it in MP4 or WMF and share on the Internet or play it on most players easily.
Download for Win
Download for Mac
Conclusion:
Enable to see the screen of your Mac and get controls to the Mac from your iPhone remotely gives you more capabilities to balance your work and life. Now you have learnt how to control Mac from iPhone, just download the Remoter VNC and follow the instructions to do it!
If you have some other thoughts and questions about this article, please share them in the comments below. And do not forget to share this passage to your friends if it helps you to some extents!