- "How do I delete an unwanted Apple ID?"
- "How do I completely delete my Apple ID account?"
- "I have two Apple ID accounts and I wish to delete one…"
People want to delete Apple ID from iPhone, iPad, Mac or other Apple products due to these or those reasons.
For instance, you bought a second-hand iPhone from eBay but failed to set it up because of its former owner's Apple account. Or some people own several Apple accounts and want to delete extra ones. It is also possible that someone want to delete an old Apple ID that would not be used any more. All in all, it is quite common to change, reset or delete an Apple ID.

However, many people report that they can't delete Apple ID from iPhone. If you have the same problem, then you just come to the right place. Fortunately, this article offers the detail information about Apple ID and how to delete Apple account. Therefore, you can remove your Apple ID with ease through the following paragraphs. Now, just read and follow.
Part 1

: What Is Apple Account

Actually, Apple ID is the main connection between users and all Apple services. You can sign into all Apple services through a single Apple ID and password of your own. After that, you can access all purchased apps and use any Apple-related service, such as iTunes, iCloud, FaceTime, App Store, Apple Music and more.

And it is quite easy to register an Apple account. Just offer a valid email address and your date of birth. Later, set three security questions and answers, as well as a rescue email address. Thus, once you forgot your Apple ID password, you can use this information to reset your Apple ID successfully. Few minutes later, you are able to sign into your Apple account and manage all Apple services directly.
Part 2

: How to Delete Apple ID

If you have no idea how to delete Apple ID account permanently, then you can follow methods below. Consequently, you can delete Apple account on iPhone and Mac easily and quickly.
Use Third-party Tool to Remove Apple ID Easily
The first way recommended is using Apeaksoft iOS Unlocker to erase your Apple ID.
Wipe iPhone passcode to get into screen-locked device.
Remove forgotten Apple ID to activate iPhone as a new one.
Recover and remove Screen Time restriction password.
Download for Win
Download for Mac
Step 1. Launch Apeaksoft iOS Unlocer
Click the Download button above to install this software on your computer and launch it.
Step 2. Choose Remove Apple ID
Then you need to select the Remove Apple ID button and connect your iPhone to the computer via USB.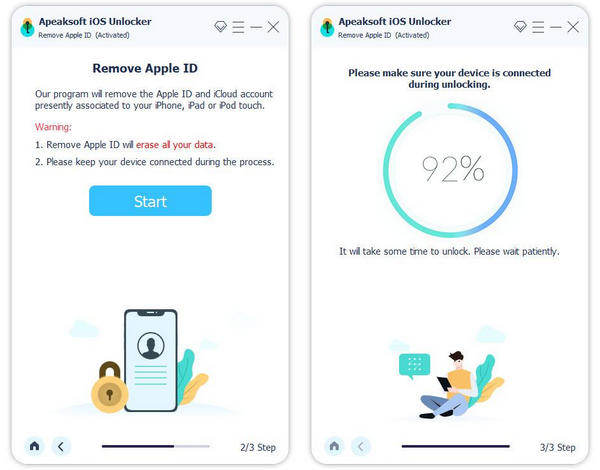 Step 3. Erase Apple ID
After connecting successfully, please click the Start button to remove your Apple ID.
Delete Apple ID from iPhone, iPad and iPod
Step 1. Access your Apple ID on iPhone
Turn on your Apple device and locate "Settings" app. Then choose the Apple ID banner on the top of your Settings screen. Find your Apple device and choose "Device" option.
Step 2. Delete Apple ID account
Click "Remove from Account" at the bottom. Later, click "Remove" to confirm and delete Apple ID from iPad, iPhone and iPod.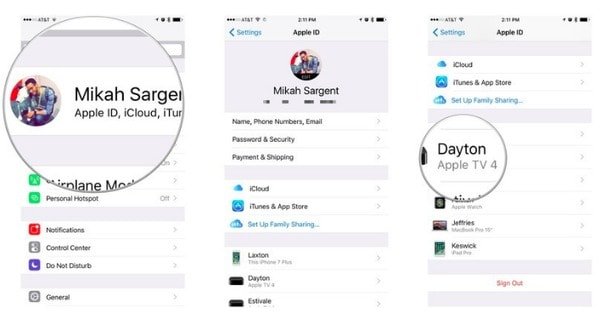 Erase Apple Account on Web
Step 1. Open Apple ID site on your computer
Visit applied.apple.com on your browser. And sign into your Apple ID account. Type your two-factor authentication code if you are required.
Step 2. Generate a support PIN
Then scroll down the page to click "Get Support PIN". Choose "Generate PIN" to create a four-digit support PIN for your Apple account. Verify and review your PIN.
Step 3. Delete Apple ID online
Head to support.apple.com and set your region. Then you can find the related phone number. At last, call Apple Support and request for an Apple ID account deletion.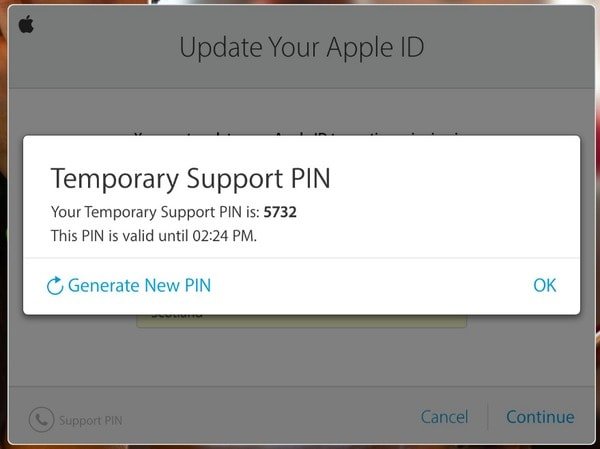 Part 3

: Apple ID Issues

What if someone can't remember the Apple ID password? Is it possible to delete Apple ID without password? Well, the answer is "Yes". You can delete Apple ID and start over without passcode. And here are also some tips you can follow about Apple ID issues.
How to Delete Apple ID without Password
Step 1. Connect iPhone to iTunes
Update iTunes to the latest version first. Then use a lightning USB cable to connect iPhone to your computer. Make sure you have turned off "Find My iPhone".
Step 2. Delete Apple ID on iPhone without password
Put your iPhone into recovery mode. For most iOS devices, you can press and hold Home button and Power button simultaneously until the iTunes icon appears. Later, choose "Restore" in the popping-up message. After you have reset iPhone, your Apple ID will be removed as well.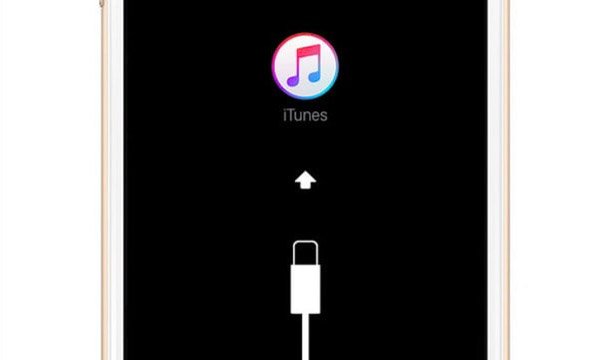 Disable Apple ID
Step 1. Open reregister iMessage page
Open selfsolve.apple.com/deregister-imessage page on your web browser. then locate "No longer have your iPhone" on its main interface.
Step 2. Disable Apple ID
Fill in this request with your phone number. Then choose "Send Code" option to retrieve the six-digit verification code. Click "Submit" to delete Apple ID permanently.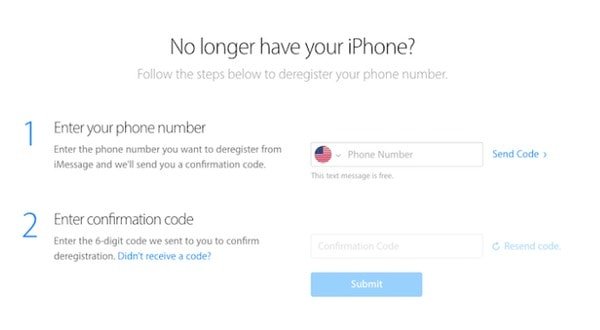 How to Reset or Change Apple ID
Step 1. Request to change Apple ID
Locate applied.apple.com page on your browser. Then sign into your Apple account. Scroll down to click "Manage your Apple ID". You may be prompted to answer security questions.
Step 2. Reset or change Apple ID
Click "Edit" next to "Account" option. Now you can change the username and click "Save" to save your change. As a result, just repeat the above operations to change payment and phone number as well. At last, choose "Sign Out" on the top right corner to delete Apple ID account.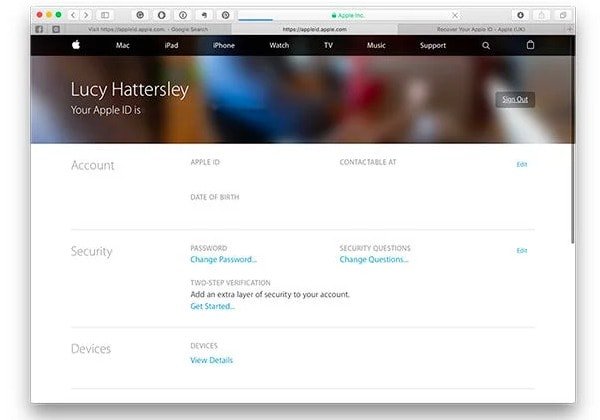 Part 4

: FAQs of Deleting Apple ID

Is it possible to delete an Apple ID?

Definitely you can delete an Apple ID on any of your Apple digital device. However, once you delete Apple ID from iPad, iPhone or iPod, you are not able to use your previous purchased services and apps. And it is not supported to remove everything from your old Apple account to a new one. In short, all your purchased items are unavailable.

Furthermore, there is no such way to recover or reactivate your deleted Apple ID. In addition, you are not able to use the same email address to create a new Apple ID. Thus, be careful and think twice before deleting an Apple ID account. And you can backup important messages or files in advance using Apeaksoft iPhone Transfer.

What happens if I delete my Apple ID?

If you remove your Apple ID, you will not Facetime, Apple Pay, Message, iCloud, and App Store. In this case, you cannot download new apps in App Store.

Can I delete my Apple ID and make a new one with the same email?

When you delete your Apple ID, Apple will delete all your personal data. So, you may cannot reuse your email to create a new Apple ID after removing the old one.

That's all for how to completely delete Apple ID account on iPhone, iPad, iPod and Mac. Share this post to your friends if they fail to change, reset or delete Apple ID.