It can be really troublesome when you lost important file save in your iPhone. In fact, there is a mode called DFU mode can help you restore your data. For most iPhone users, you may not know how to use DFU mode to restore files, or even not know what is DFU mode. Although DFU mode isn't used as often as Recovery mode, it can solve more difficult problems for you. In this article, we will tell you what is DFU mode and teach you how to use DFU to restore. And it also recommends the best way for you to restore your iPhone.

Part 1

. What is DFU Mode

DFU stands for Device Firmware Update, is a mode that allows your devices to be restored from any state. The iPhone DFU mode supports you make very low-level changes to the software running on your device. It is more comprehensive than Recovery mode and can be used to solve more difficult problems for your device. When your iPhone is in DFU mode, your iPhone is powered on while it hasn't booted up the operating system. Thus you can change the operating system itself in DFU mode. If you want to upgrade or downgrade the version of the iOS running on your iPhone, or remove the expired beta version of iOS, you can put your iPhone into DFU mode to finish these jobs. It is also very easy to put in DFU mode to restore. You can jailbreak your device with DFU mode as well.

Don't miss: What is DFU mode.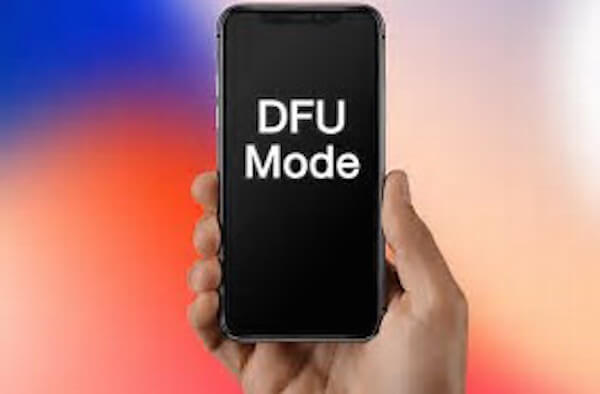 Part 2

. What to Do Before

Before you put you iPhone into DFU mode to restore, you need to do or know these things before.
What we called Home Button is the circular button below your iPhone's screen.
The power button also called Sleep/Wake Button for Apple devices.
If you cannot count 8 seconds accurately, you may need a timer to help count to 8 seconds for you.
If you want and has the conditions, you can back up your iPhone to iCloud or iTunes.
Actually, putting your iPhone into DFU mode can fix some problems on your device, such as use DFU to restore, but it is necessary to remember that it is potentially dangerous, too. When you downgrade your system or jailbreak your device using DFU mode, it may damage your device and violate its warranty. So consider carefully before you put your iPhone into DFU mode.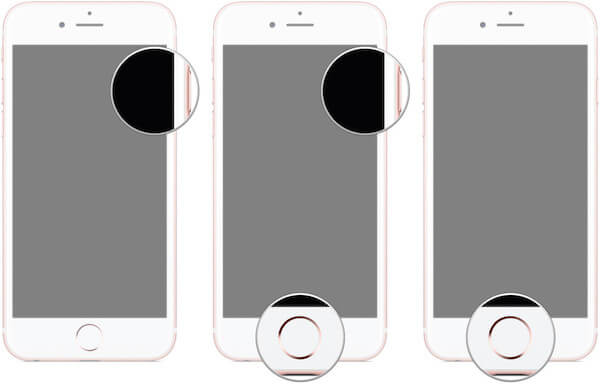 Part 3

. How to Put in DFU Mode

As you we mentioned above, you can solve many difficult problems with the help of DFU mode. Putting your device into DFU mode to restore the data can be easily to access. You can use DFU to restore your data according the instructions what follow.

Step 1: Connect iPhone to computer

Plug your iPhone into your computer via a USB cable. It doesn't matter if your device is on or off. Then launch the iTunes on your computer.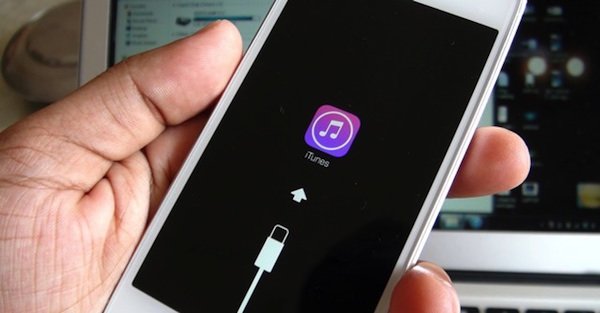 Step 2: Press and hold the buttons
If you are using iPhone 6s and below, press and hold both the Sleep/Wake Button (power button) and Home Button for 8 seconds. When you are using iPhone 7 and above, you need to press and hold the Sleep/Wake Button (power button) and the volume down button together for the same time.
Step 3: Release or hold the button
After 8 seconds, release the Sleep/Wake Button (power button) but continue to hold the Home Button if you are iPhone 6s and below users. For those who use iPhone 7 and above, you need to continue to hold the volume down button until the iTunes says "iTunes has detected an iPhone in recovery mode", you can release the button.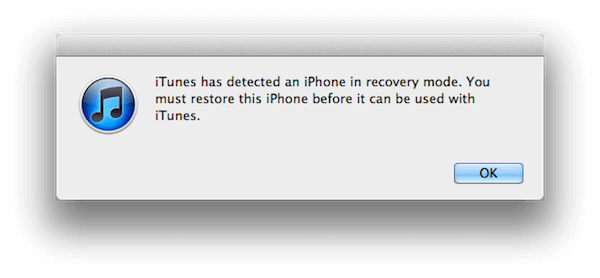 Step 4: Begin to restore in DFU mode
Release the Home Button or volume down button, if you are entering the DFU mode successfully, you iPhone's screen will be completely black. If not, try again. And then you are allowed to restore in DFU mode by the iTunes.
You will also like reading: How to Get Out of DFU Mode Safely and Quickly.
Part 4

. Best Way to Restore iPhone

Apart from putting your phone into DFU mode to restore, Apeaksoft iPhone Data Recovery is also very recommended to you. With iPhone Data Recovery, you can retrieve and export lost data from any iOS devices, get back the data from your iTunes backup and even restore your lost data from iCloud. It can be said the best way to restore your iPhone at east. With the below steps, you can learn the usage of this powerful tool to instead of using DFU mode to restore.

Step 1. Download Apeaksoft iPhone Data Recovery

First you can go to the official website to download Apeaksoft iPhone Data Recovery and install it on your computer by instructions. Then Launch it.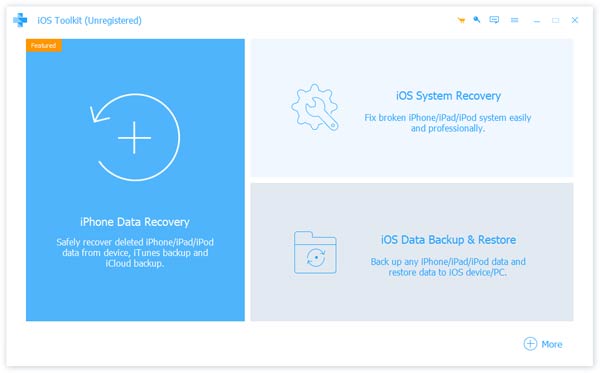 Step 2. Connect to computer and begin scanning
After launching Apeaksoft iPhone Data Recovery on your computer, connect your iPhone to your computer via a USB cable. Click "Strat Scan" after your device is detected, and then the program will scan your device. If you are using iPhone 4/3GS, you need to download a plug-in and follow the 3 steps in the interface to enter the scanning mode.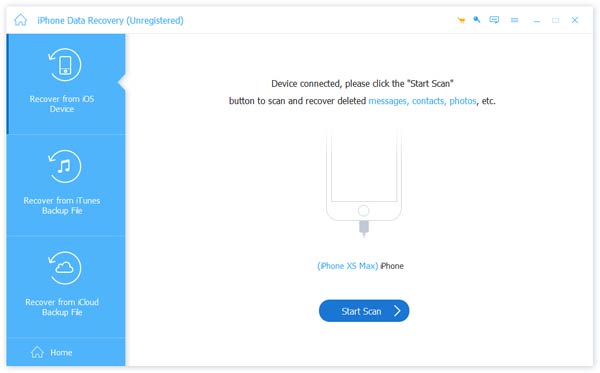 Step 3. Check the detailed information
Wait a few minutes and the scanning will be finished, you can see the scanning result of your backup files and deleted files. If you want to check the detailed information, you can choose it from the left list.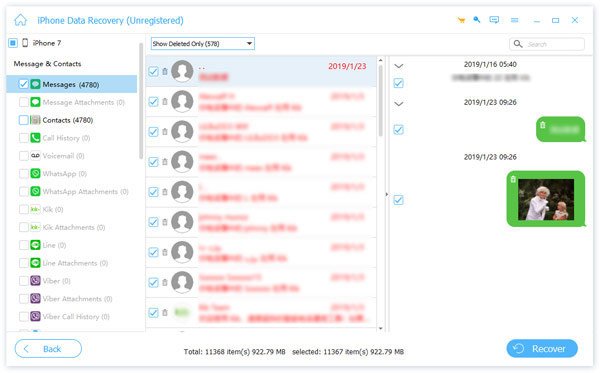 Step 4. Choose the file and restore
Choose what you want to restore, click "Recover" to restore your data. And you can choose the output folder on your computer in the shows up window. Then click "Recover" to begin your restoring.
Conclusion
This article tells you the DFU mode in detailed and teaches you how to restore with DFU mode. You can also choose the iPhone Data Recovery to restore you iPhone just connect your phone to computer. Hope you can gain something helpful from this article.