When you get a new MacBook, you have a hard drive with amount of storage capacity. The first thing you need to do is partition your Mac. It is an approach to splitting your hard drive into separate, usable systems. A partition creates a volume where you can store specific file types, a system, and more. This guide tells you how to delete a partition on a Mac computer or laptop in detail.

How to Delete Partition on Mac
Part 1: How to Delete Partition on Mac with Disk Utility
The most straightforward way to delete a partition on Mac is the Disk Utility. Before that, you should understand that it will erase all data and files stored on the partition. To prevent data loss, you'd better make a backup for the target partition.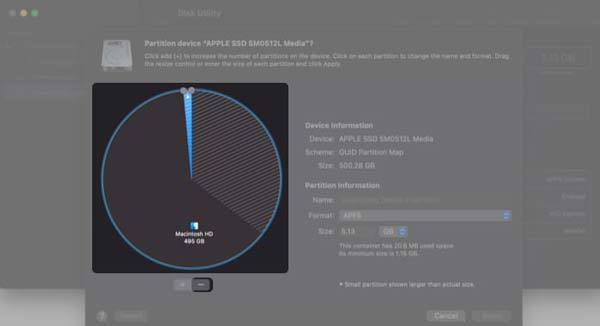 Step 1 Navigate to Launchpad and open Disk Utility. Or open the Finder app, go to the Applications folder, and open Disk Utility from the Utilities sub-folder.
Step 2 Make sure to select the partition to delete from Mac, click the Partition button on the popup dialog, and hit the Delete button or Minus icon.
Step 3When prompted, click the Apply button. Then you will get an alert message. Hit the Partition button to confirm it. Finally, press the Done button.
Part 2: How to Delete Mac Partition Using Terminal
Another way to remove the partition on Mac hard drive is the command lines. This way requires somewhat technical skills. Plus, you must have an administrator account. If Disk Utility is not available, perform the steps below.

Step 1 Fire up the Terminal app from the Dock bar or Applications folder.
Step 2 Type in the command diskutil list, and press the Return key on your keyboard to display all your partitions and volumes. Browse and remember the partition to delete on Mac.
Step 3 Next, enter the command diskutil eraseVolume jhfs+ drive /dev/disk02, and hit the Return key. Anyway, use the correct identifier in place of disk02 to delete the partition.
Step 4 When you get a progress bar in the Terminal app. Wait for the process to finish and you will see Finished erase on [partition name]. To check if you have deleted the partition on Mac successfully, enter diskutil list and press the Return key. The partition's name should be reset, and you can delete the partition in Disk Utility directly.
Part 3: How to Fix Partition Won't Delete on Mac Hard Drive
We store a lot of data on Mac partitions including system files. As result, you cannot delete a partition on Mac in Disk Utility. Instead, you have to erase the partition using Apeaksoft Mac Cleaner and resolve the issue that the partition won't delete on Mac on your own.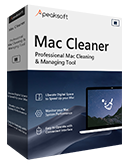 4,000,000+ Downloads
Erase files and data on Mac partition quickly.
Batch remove multiple files and apps.
Available to a wide range of file types.
Support almost all Mac computers and laptops.
How to Erase a Partition on Mac before Deleting
Step 1 Scan files
Launch the best partition eraser after you install it on your machine. Click the Cleaner button, choose a file type, such as Large & Old Files, and click the Scan button. It takes a while to scan your partitions.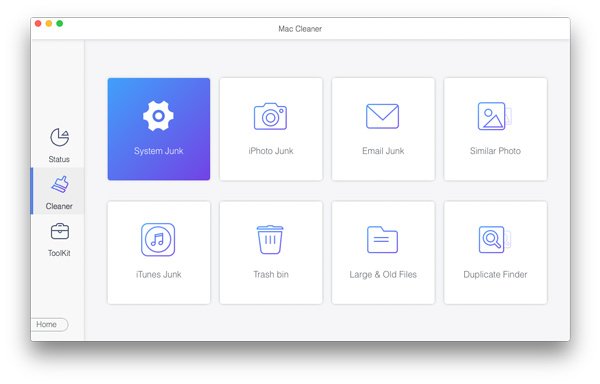 Step 1 Erase partition
When scanning is done, check the files on the desired partition, and click the Clean button at the bottom right corner. Then delete other file types on the partition. After file removal, you can delete the partition on Mac in Disk Utility directly.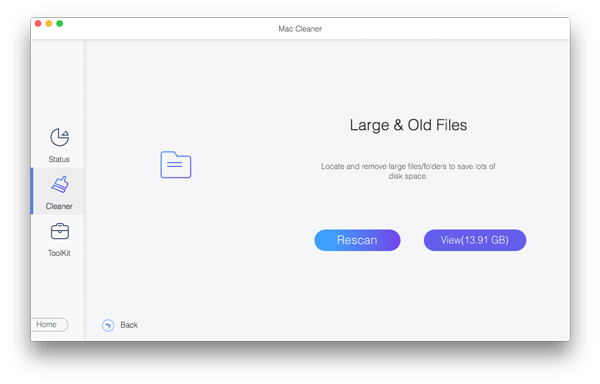 Further Reading:
3 Ways to Force Quit Software on Mac
Manage Mail Storage and Delete Mail on Mac
Part 4: FAQs about Deleting Partition on Mac
What happens after deleting BootCamp partition on Mac?
BootCamp is one dual boot feature on Mac, which runs two difficult operating systems. If you delete BootCamp partition on Mac, one operating system will be removed.
How to resize a partitioned volume?
Open the Disk Utility window, select the volume that you want to resize from the left sidebar, and select Partition. Select the unwanted volume in the pie chart, click the Delete icon, and hit the Apply button. Then the other volume will be enlarged.
Is erasing a partition the same as deleting a partition?
Erasing the partition just removes the files, apps, and other data; however, partition deletion will erase all files as well as remove the partition. Anyway, you should make a backup before doing either of them.
Conclusion
This guide has displayed two ways to delete a partition on Mac so that you can manage your files on the hard drive as you wish. The Disk Utility enables you to get rid of hard drive partition quickly. You can also use command lines to do it in the Terminal app. Apeaksoft Mac Cleaner is the easiest way to erase data so that you can remove a hard drive partition smoothly. More questions? Please contact us by leaving a message below.