Group chats have become integral to modern communication, which connects us to friends, family, colleagues, and like-minded communities. While group chats foster a sense of belonging and facilitate information sharing, there are times when you may want to leave a group chat.
Leaving a group chat is common, and doing it reasonably ensures that you maintain positive relationships with the members while still asserting your boundaries. Here is a comprehensive guide on how to leave a group chat with practical tips.

How to Leave a Group Chat
Part 1. Before You Leave a Group Chat: Useful Tips
Before we delve into the process of leaving a group chat, it's essential to recognize all alternatives if you encounter the following occasions:
Mute the Group Notification Instead of Leaving the Group Chat
Constant notifications or irrelevant content from a large and active group chat can overwhelm and disrupt your daily life. But to stay connected to any updates or interesting news, we suggest you hide the group alerts rather than jump to leave the group chat. Here is what you can do:
Step 1 Open the messaging app on your Android/iOS device. Find the group chat you would like to mute in the chat list.
Step 2 Tap the Details or Group Info option and try to locate yourself in sections like Hide Alerts, Mute Notifications, or Do not Disturb.
Step 3 Confirm your choice, and you are now free of unwanted disturbing from the group chat.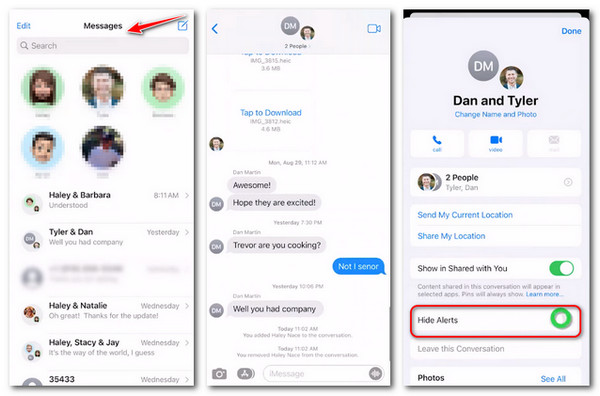 Remove Someone from a Group Text Chat
If you have started a group chat on iMessage or other message apps on your iOS or Android device, you can gain full control of the group membership. Before you leave the iMessage group chat or other platforms, follow the tips to remove someone from group chats:
Step 1 Enter the group chat and view the member list to find the people you want to remove.
Step 2 Swipe right to delete the group member, as most apps require. Here is an example on Telegram.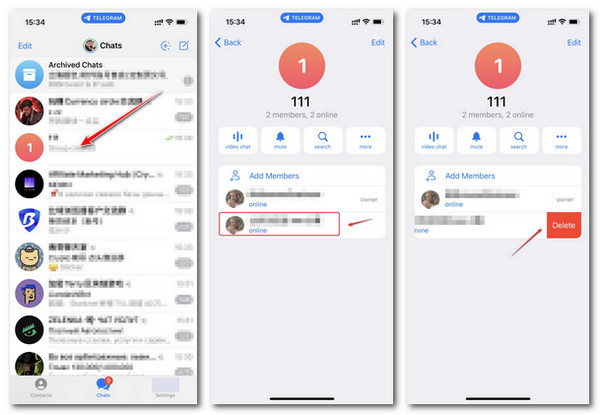 On the iMessage app, swipe from the right side and click the Remove button.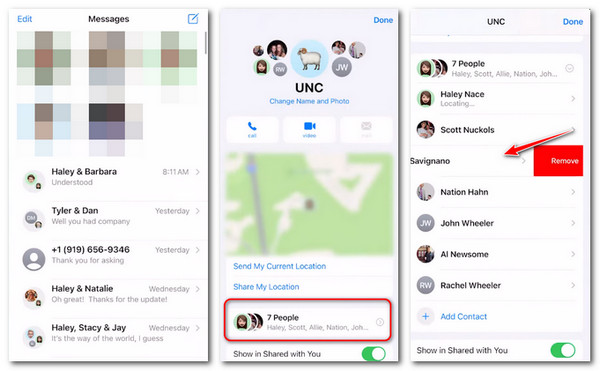 If you are invited to a group chat, you can still contact the group administrator or owner to remove others from this group chat. If you fail to remove or talk to a specific person, check if someone has blocked you on iPhone.
Back Up All Wanted Data before You Leave a Group Chat
Another significant thing before you remove yourself from a group text on iPhone and Android is to back up device data. In case you suffer accidental data loss or information leaking, you had better get a copy on your trustworthy device against possible risks. Here you can learn to back up iOS and Android data without limits using iOS Data Backup & Restore and Android Data Backup & Restore.
For iOS users: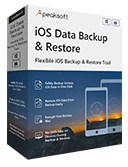 4,000,000+ Downloads
Back up all available data on your iOS devices without data loss.
Preview and restore your iOS data without overwriting the original settings.
Protect your backup privacy with the password feature.
Compatible with the latest iOS versions of all models.
Step 1 Download and install iOS Data Backup & Restore on your computer. Then click the iOS Data Backup & Restore section.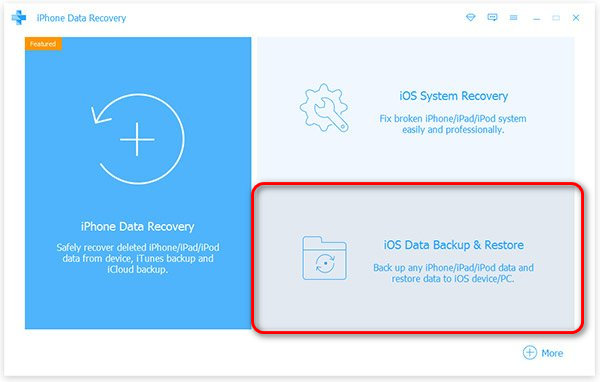 Step 2 To back up any wanted information from your iOS devices, enter the iOS Data Backup.
If you encounter situations like data loss, data deletion or device damage, choose the iOS Data Restore.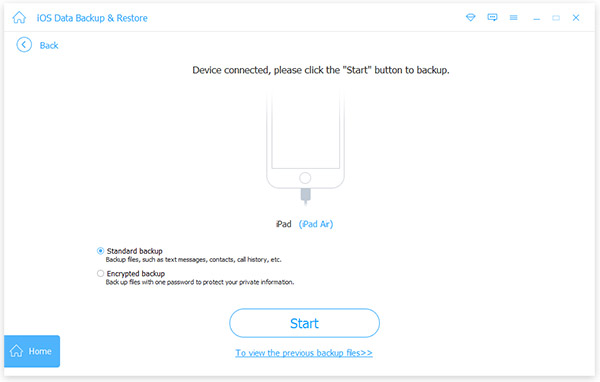 Step 3 Select the backup mode among Standard backup and Encrypted backup (passwords needed) and click the Start button.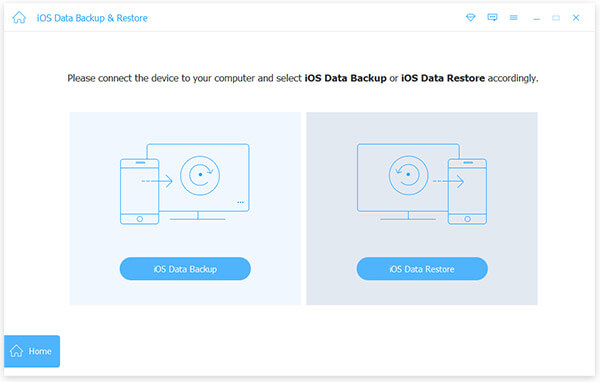 Step 4 Tick all data types for backup and tap the Next tab. Then follow the on-screen instructions.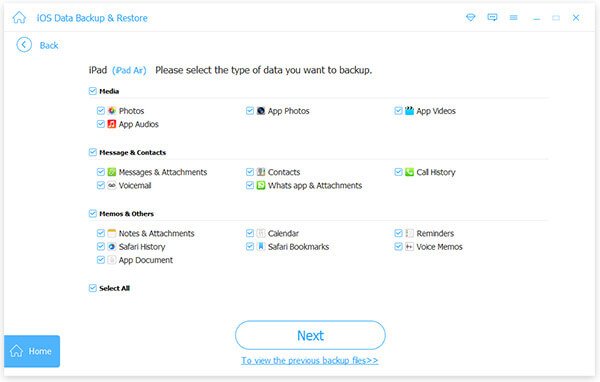 Wait till you see the successful notification for your backup.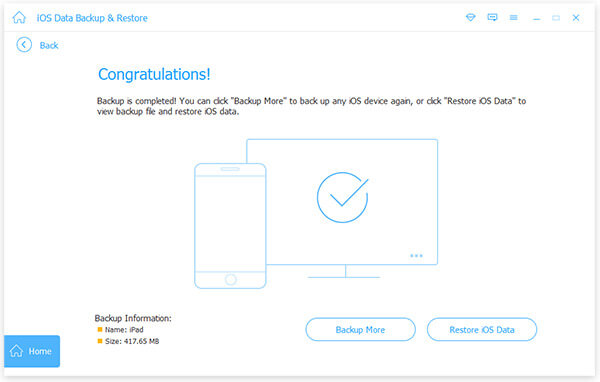 For Android users: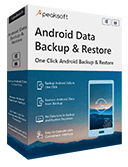 4,000,000+ Downloads
Back up your wanted Android data safely and quickly.
Support all kinds of file types like messages, photos, videos and more.
Selective modes to protect users' privacy against any risks.
Support all series of Android devices and tablets like Samsung, Huawei, LG, etc.
Preview and check your data before you start the backup or restore.
Step 1 Download and run Android Data Backup & Restore according to your device. Then click the Device Data Backup on the main interface.
For a faster backup, you can choose the One-click Backup below it.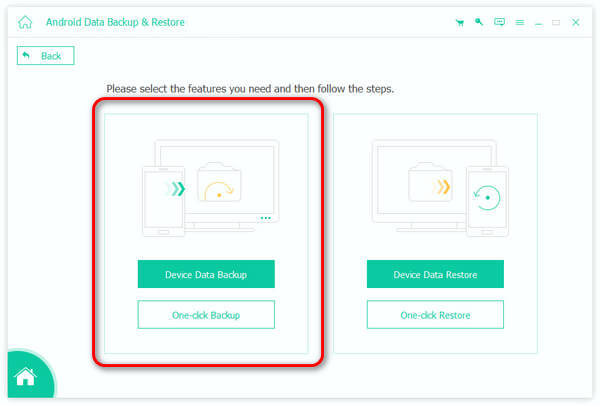 Step 2 Connect your Android device to the computer. Then select the desiring data types and click the Start button.
Tick the Encrypted Backup option if you prefer to set a password and protect the backups.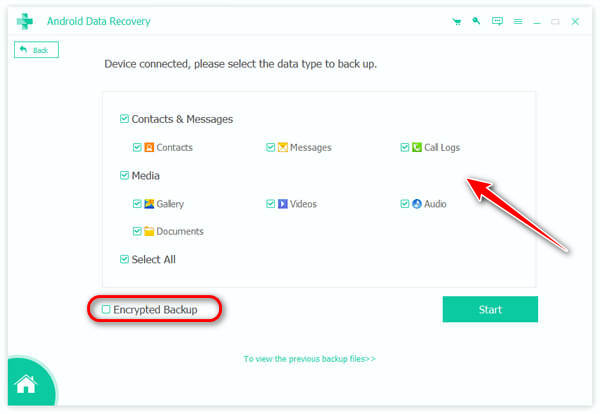 Step 3 Wait for the program to begin the process. And you can check your data backed up within a few seconds.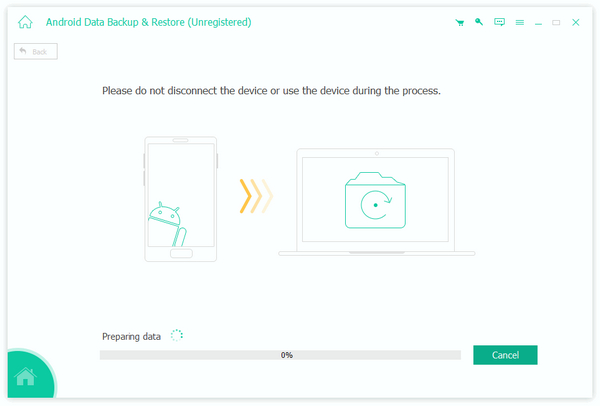 Part 2. Leave a Group Chat on iPhone & Android
Now that we have explored useful tools to back up your significant data against data loss, let's walk through the step-by-step process on how to remove myself from a group of text messages on popular messaging platforms:
iMessage:
a. Open the group chat and tap on the group's name.
b. Click the group name thread at the top.
c. Scroll down the following interface and click

Leave this Conversation

.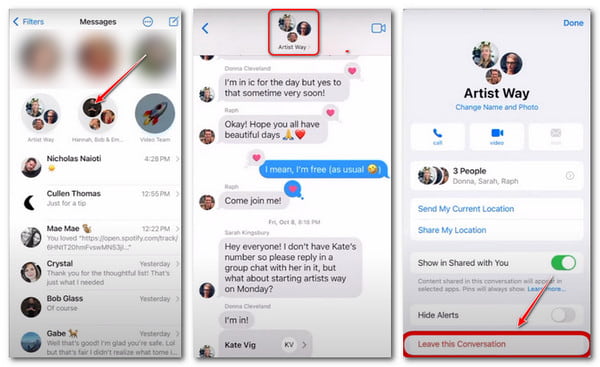 WhatsApp:
a. Enter the group chat and click the

Three-dots

button on the top right corner.
b. Choose the

Group Info

and

Exit group

section. If you want to remove the group chat silently, visit the

Mute Notifications

section before you leave the group chat.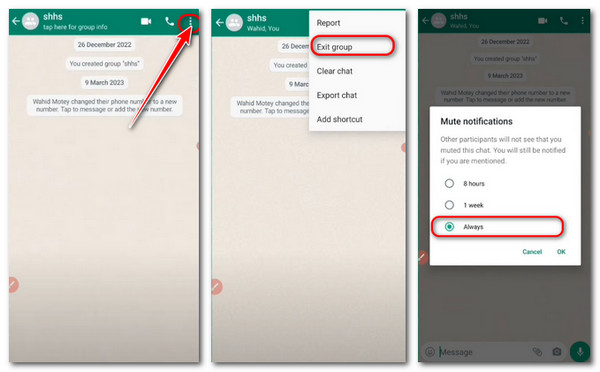 Facebook Messenger:
a. Choose the target group chat and click the

Info

button on the top right corner.
b. Swipe down to find the

Leave Group

option.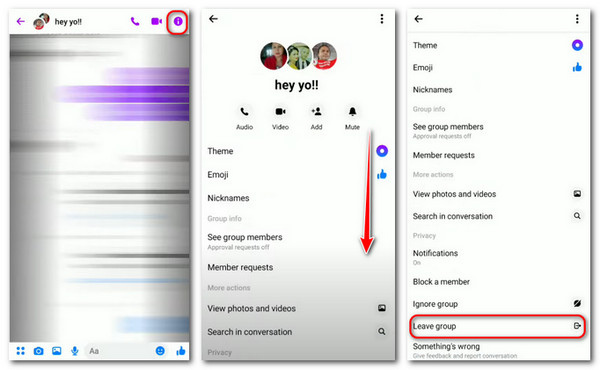 Telegram:
a. Go with the Telegram group you want to leave. Click the group logo on the top menu.
b. Here you will the

Leave

button. Click it and choose Leave.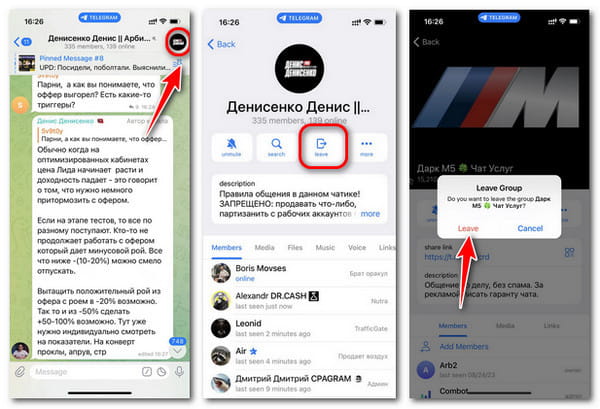 Instagram Direct:
a. On the home interface, click the

Message

button on the top right corner and choose your chat group.b. Click the

Info

button and scroll down to

Leave Chat

.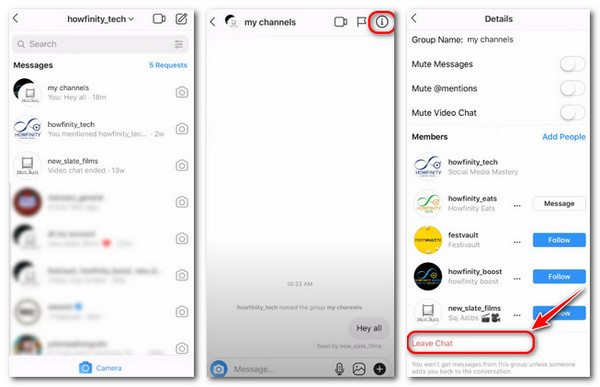 Tips: If you are bothered by the group chat during a specific period, there is also a good way to turn on Do Not Disturb on iPhone instead of leaving the group chat.
Part 3. Manage Your Data Efficiently - MobieTrans
Whether it's muting, deleting or leaving a group chat, keeping your message, photo or other important data within your hands is a top priority. To assist you in managing device data, we now introduce MobieTrans - a comprehensive data manger to you.
As a professional data helper, MobieTrans is capable of transferring, backing up and managing all wanted data on your computer. There is no device limit between iOS and Android models. And you can synchronize important information in one click, which saves you much time and cost.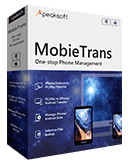 4,000,000+ Downloads
Import,delete, rename and manage your photos, messages and more.
Transfer your Android data to PC without data loss and delays.
Back up your device data between Android, iOS devices and computers.
One click to synchronize and transfer all wanted information quickly.
Compatible with the latest iPhone series and Android devices.
Step 1 Download and install MobieTrans on your computer. Then connect your device to the PC till you see the device information on your desktop.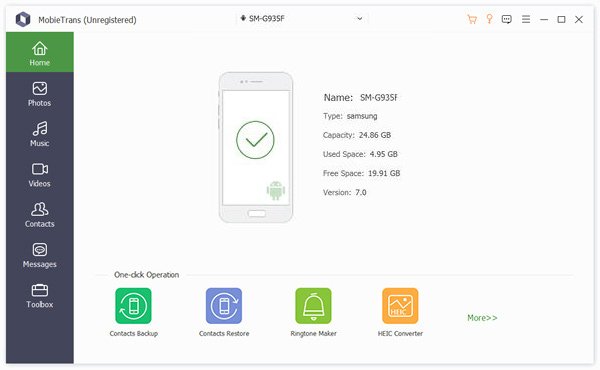 Step 2 Then you can view all data types in the left list. You can transfer, manage or back up data between Android and PC/iPhone according to your needs.
Enter the Photos section and tick the target photos for transfer.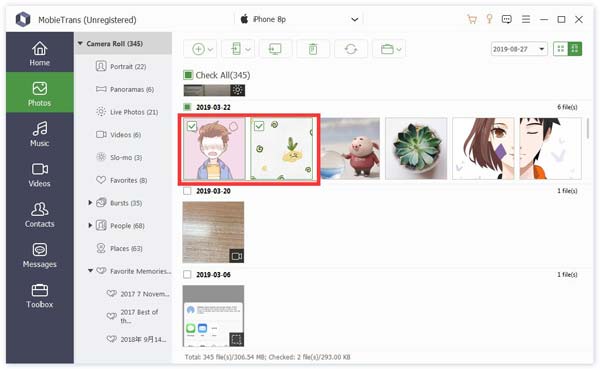 Step 3 Now you can click the buttons on the top menu to transfer, delete or back up data, and wait until you see the notification for successful move.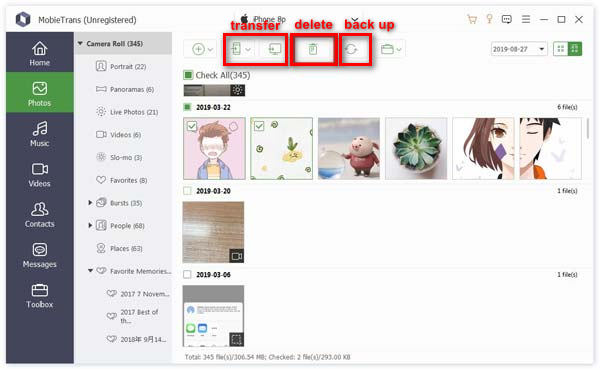 Part 4. FAQs of Group Chat Leaving Issue
How to block a group text on iPhone?
Technically you cannot block a group text on iPhone since there is no Block option. Alternatively, if you don't want to receive new information with sound alters, choose to Hide Alerts or Leave this Conversation on your iPhone.
How to remove yourself from a group text on iPhone without them knowing?
There is no alert notification by Apple for other group members if you leave the group chat via iMessage. So you can choose to Leave this Conversation without worries.
Why can't I remove someone from a group text on iPhone?
You can't remove someone from an iPhone if there is an Android user in this group or limited group members on iMessage.
How to leave a group chat on iPhone with Android users?
You may not currently leave an SMS (Short Message Service) and MMS (Multimedia Messaging Service) group with Android users on your iPhone.
Conclusion
Leaving a group chat is a normal part of digital communication, and doing it with grace and consideration ensures that your relationships remain positive and respectful. Knowing how to back up your device data and manage them are also essential steps in the process. Remember, communication is vital, and thoughtful departures contribute to fostering healthy online communities.