"Why do my incoming calls go directly to voicemail?"
"What does it mean when my call goes straight to voicemail?"
"How do I stop my phone from going straight to voicemail?"
It is quite frustrating when iPhone goes straight to voicemail instead of ringing. Even though a friend who calls you can hear the phone ringing on his or her end, but you are still not allowed. All your phone calls will be diverted to voicemail automatically when someone calls.
Want to know why your call goes straight to voicemail without ringing? You can seek for the answer from following paragraphs.

Part 1. Why Does My iPhone Go Straight to Voicemail without Ringing?
To fix calls going to voicemail problem, you had better figure out its cause first. The reasons why your iPhone stops ringing and goes straight to voicemail vary. Here, we can conclude as the following:
1. iPhone no service.
2. iPhone Airplane/silent mode.
3. iPhone is in Not Disturb, which may silence all inkling calls, etc.
4. Carrier wireless network is disconnected.
5. iPhone system errors.
6. Unknown errors from Apple server.
No matter what reason causes iPhone calls going straight to voicemail without ringing, even the first time, you could follow the 6 solutions below to solve it.
Part 2. How to Get iPhone Stop Going Straight to Voicemail without Ringing?
Here, 6 solutions are available for you to fix this problem.
Solution 1

: Fix iPhone Goes Straight to Voicemail with iOS System Recovery

Apeaksoft iOS System Recovery can repair iPhone system errors and return to the normal state safely and quickly. Thus, it can fix your iPhone from various scenarios including headphone mode, iPhone disabled and many other abnormal situations. In a word, if your iPhone goes straight to voicemail due to system errors, then iOS System Recovery should be your first choice.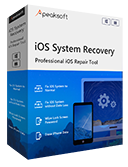 4,000,000+ Downloads
Work for iPhone XS/XR/X/8/7/6/5/4, iPad, iPod and more.
Fix iPhone call going straight to voicemail without ringing.
Fix iPhone frozen, in DFU mode, Apple logo, headphone mode, etc.
Restore iPhone even if you forgot iPhone password.
Step 1. Run iOS System Recovery
Free download this iPhone system recovery program on Mac or PC.
Install it and register with your email account to access all features. Then open it and choose "iOS System Recovery" on its main interface.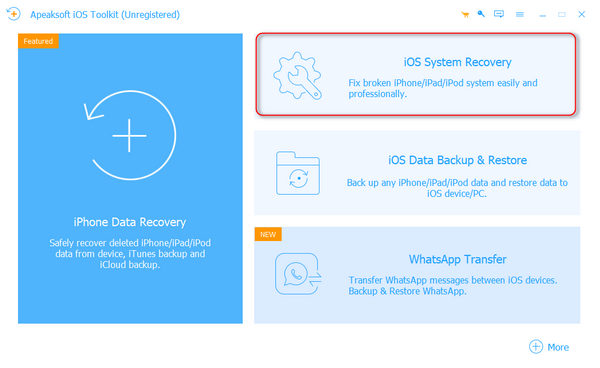 Step 2. Plug iPhone to Mac or PC
There is something important you need to know in advance. After iPhone system recovery, your Apple device will be updated to the latest iOS version, relocked networks and restored in non-jailbroken state automatically. Thus, it is not only a good way to fix iPhone going straight to voicemail, but also get a non-jailbroken iPhone without data loss. Then use a lightning USB cable to connect iPhone to your computer.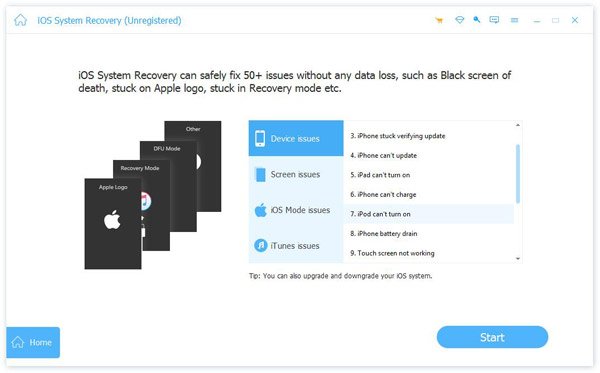 Step 3. Enter into DFU mode
Click the "Start" button and follow the on-screen instruction to put your iOS device into DFU mode. With all iOS models supported, iOS System Recovery enables users to put the latest iPhone X/8 Plus/8 into DFU mode as well.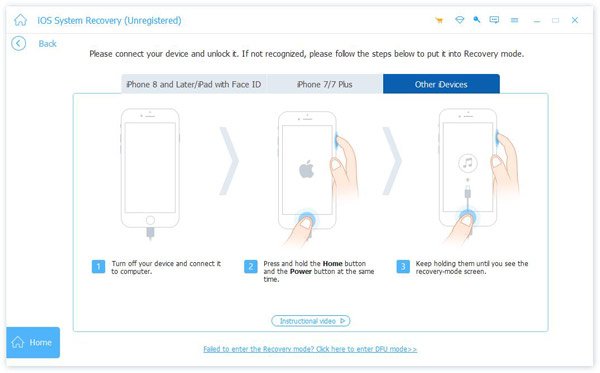 Step 4. Check iPhone information
Even though iOS System Recovery can detect basic iPhone information automatically, you still need to check the detected iPhone information in detail, and then correct the wrong part manually.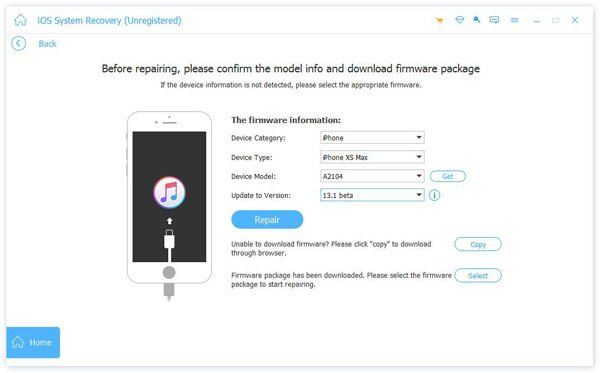 Step 5. Fix the iPhone system problem
The moment you hit "Repair" button, iOS System Recovery will start downloading firmware and repairing calls going straight to voicemail safely and quickly.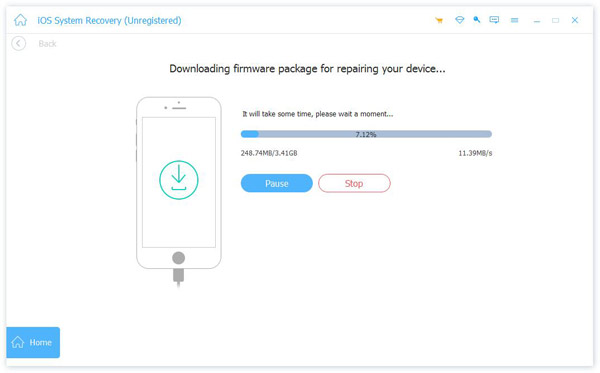 Solution 2

: Airplane Mode/Limited Service

If you are in vocation and stay away from cell towers, then all phone calls may go straight to voicemail automatically. And your Apple device may cut off by Airplane mode, which avoids incoming iPhone calls by default.

Thus, you need to check your surroundings first. Turn on "Settings" and choose "Airplane Mode" to turn it off. Later, you can ask somebody to make a new phone call to see whether iPhone goes straight to voicemail or not.

This solution also works when your iPhone WiFi network is not working.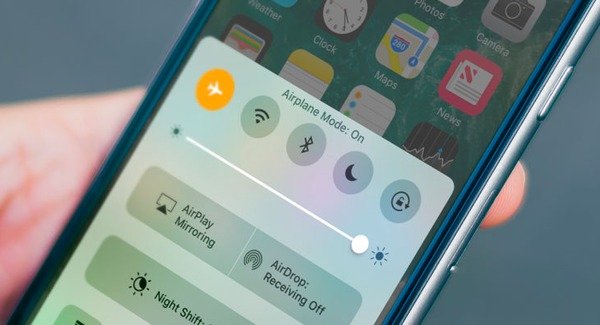 Solution 3

: Do Not Disturb

If you have the problem that iPhone goes straight to voicemail when screen is locked, then it may be caused by Do Not Disturb. It is a built-in feature that refuses incoming phone calls, text message notifications and alerts if your iPhone is locked. Thus, your iPhone keeps silent when a new phone call comes.

You can look the upper right-hand of your iPhone screen to check. The Do Not Disturb icon locates on the left side of the battery icon and it looks like a crescent moon. The easiest method to turn off Do Not Disturb is tapping the crescent moon icon to make it gray. And you can also open "Settings" and turn off "Do Not Disturb" manually.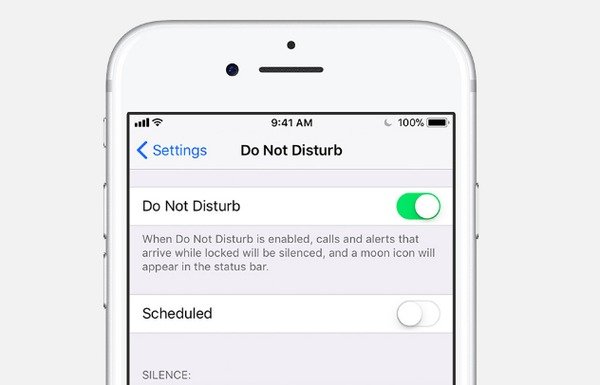 Solution 4

: Announce Calls

There is a new solution that appeared in recent iOS update versions to fix iPhone goes straight to voicemail easily. As a result, there is no need to worry about incoming calls any more.

Open "Settings" app on your iPhone. Choose "Phone" and "Announce Calls" to access its menu window. Then you can tap "Always" to welcome all incoming calls on iPhone. By settings announce calls, iPhone goes straight to voicemail without ringing problem can be fixed safely.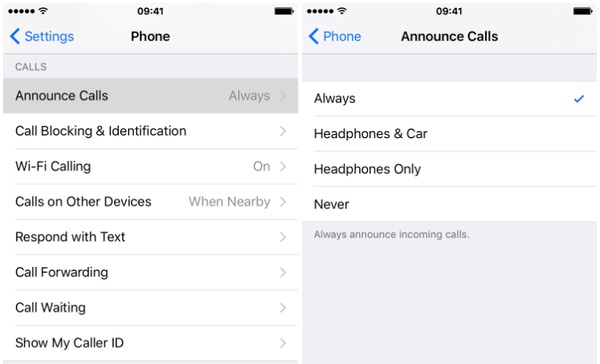 Solution 5

: Check for A Carrier Settings Update

You may need to operate a carrier settings update when your iPhone goes straight to voicemail first time. It is a feature that enables iPhone users to connect to your carrier's wireless network. Well, it is quite easy and you can update carrier settings without too much effort.

Locate iPhone Settings to choose "General" and "About". You can see an available carrier settings update with an alert on your iPhone display. So click "Carrier Settings Update" and then choose "Update" to fix calls going straight to voicemail problem on iPhone.

Do not forget to backup your iPhone voicemails before updating, and if data are lost during update, you could read this post to help you get back the iPhone voicemails.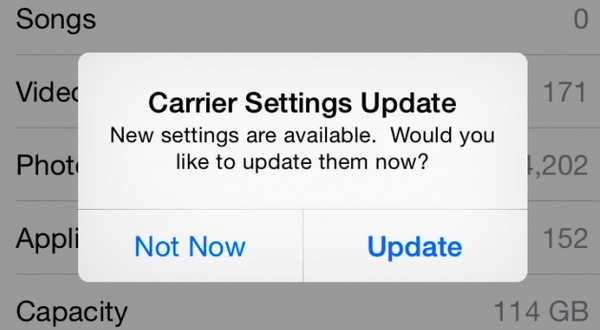 Solution 6

: Contact Carrier Provider

For people whose iPhone calls go straight to voicemail has been a regular occurrence, contacting the cell carrier should be one of the easiest solution. You can know the real cause without seconds.

All you need to do is searching the contact number of your wireless carrier like Verizon, Sprint, AT&T, T-Mobile, etc. After that, they can point you the correct solution to fix the problem that iPhone doesn't ring and goes to voicemail directly.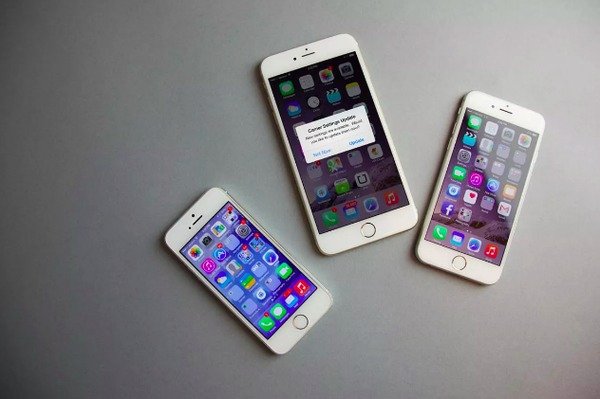 Conclusion
Well, you can get detailed explanations of the problem "What does it mean when the phone rings once and then go to voicemail?" through this article. You could follow the easiest way to fix iPhone system errors that cause your iPhone calls to go straight to voicemail. Alternatively, you are able to follow the 5 solutions to change the iPhone settings that may lead to the problem.