It is well-known that Apple Mac computers are expensive. That makes MacBook and other machines unaffordable for a huge number of people. Should you give up the high performance and smooth experience for a limited budget? If you intend to use an Apple Mac but do not have enough money to buy a new machine, a refurbished Mac is definitely worth considering. This article tells the information and tips you should know about such deals.

Refurbished Mac
Part 1: What Is Refurbished Mac?
Before buying a refurbished Mac, you should start it from the definition. That is important to avoid buying a used Mac instead. A refurbished Apple Mac is a pre-owned machine that has been returned to Apple by the owner either because of flaws, such as a broken screen, or the owner simply lost interest in the device.
According to Apple, customers can return their Macs bought from an Apple Store within 14 days for a refund. Then the machine will be returned to Apple and go thorough refurbishment process including a full test, replacement of the malfunctioning parts, and more.
After that, the MacBook or other model will be listed in Refurbished Store at a lower price. However, a refurbished Mac laptop is as good as new internally. Apple will test and replace the components where not at the functional standard of a new machine.
Whether a refurbished Mac is the best choice for you depends on your decision:
1. Refurbished Macs are cheaper. If you want to enjoy excellent performance and save money, refurbished devices are the way to go.
2. A refurbished Mac may be not the same as a new one. Apple just replace the malfunctioning components but not the chassis. You cannot expect the device to be in the same condition as a new machine.
3. Shorter warranties. Although Apple fully tested and cleaned refurbished Macs, the warranty periods are shorter than a brand-new device. In most cases, the warranty can be as short as 90 days. Of course, you can still enjoy the 14-day refund.
Part 2: Tips for Refurbished Mac
For some people, such as students, purchasing a refurbished Mac laptop is a solid choice. There are some tips and reminders that can help you make the best decision.
Tip 1: Refurbished Mac vs. Used Mac
As mentioned previously, you'd better make sure that you don't accidentally end up buying a used Mac when you are thinking about buying a refurbished Mac. There are only limited places to buy official refurbished devices. Some websites sell both refurbished and used Mac computers
Tip 2: Get a Refurbished Mac with a Warranty
The warranty is an essential consideration in your purchase, but not all sellers offer it. You should contact customer service and get the exact warranty information for each desired device. You should avoid any sellers who do not provide a warranty period. Plus, some credit cards automatically offer an additional warranty period for refurbished Mac purchases.
Tip 3: Learn the Processor and Storage Carefully
MacBooks are high-end laptops with considerable processing power and great hardware. When buying a refurbished Mac, you also need to set a budget for yourself. Two of the biggest factors that affect the price are the processor and storage.
Tip 4: Check Screen Size and Retina Display
Refurbished Macs can only come onto the market when customers return their existing machines. Therefore, the choices are fewer. It means that you cannot get all screen sizes on the market.
Tip 5: Clean Refurbished Mac
Apple promises to fully test and clean all refurbished Mac Pro/mini and other models. You can learn it from the official Apple certification when buying a refurbished computer. In addition, Apeaksoft Mac Cleaner can tell you that the drive contains no old user data.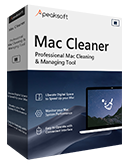 4,000,000+ Downloads
Learn the information about CPU, storage, and more on Mac.
Delete old user data on the drive.
Protect private by removing documents.
Available to a wide range of Mac machines.
How to Check Mac Status and Remove Mac Files
Step 1Check Mac status
Run the best Mac cleaner after you install it on your refurbished Mac. Click the Status button, and you will see the information about the CPU, memory, and disk immediately.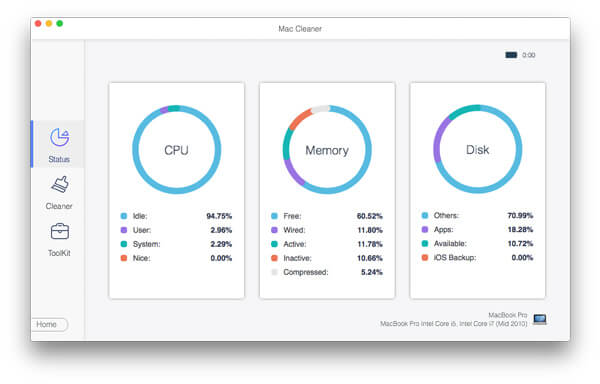 Step 2Free up storage
If you intend to return your Mac, you'd better clean up all your personal data. Go to the Cleaner tab, select a data type, and click the Scan button. When it finishes, hit the View button, select the files, and hit the Clean button.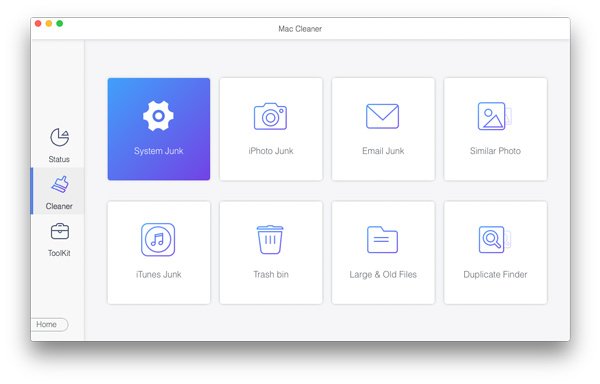 Part 3: Where to Buy Refurbished Mac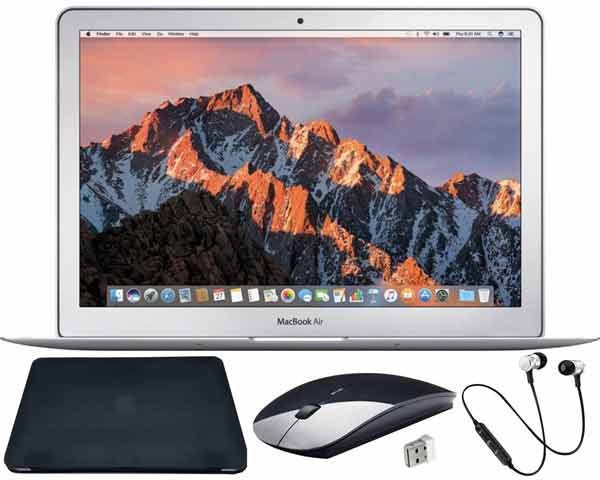 Where to buy a refurbished Mac is matter if you want to get a good deal. Apple is not the only place to resell a refurbished Apple computer. You can also pick up one from the sellers below:
1. Amazon
2. Back Market
3. Best Buy
4. OWC
5. Mac of All Trades
Signs of a Good Deal
1. Comes with warranty and return policies.
2. Fully test the refurbished Mac.
3. Allow you to examine and test the machine.
4. Include the original box, instructions, and accessories.
Also Read:
Two Efficient Methods on How to Get Rid of Adware on Mac Completely
Is It Possible to Remove SearchMine Completely from Mac? Here is the Guide
Part 4: FAQs about Refurbished Mac
Can I use a student discount on a refurbished Mac?
No, the refurbished Macs were already discounted and no additional discount could be taken. However, you can give it a try.
Do refurbished Mac last as long?
A refurbished Mac depends on a variety of aspects. There is no real set time when talking about longevity.
Is buying a refurbished Mac a good idea?
Yes, it is worth it for the singular reason that it is backed by the Apple warranty.
Conclusion
Reading our post, you should understand what is refurbished Mac, what you should consider when buying it, and where to get a good deal. No matter you intend to buy a refurbished Mac or return your machine, Apeaksoft Mac Cleaner is a useful tool. If you have other questions about this topic, please feel free to leave your message below this post.