- "I accidentally click something on the taskbar and now it's completely gone when I use Chrome in Windows 10. Even I hover at the bottom of the page, it does not appear at all. How can I fix taskbar disappeared Chrome issue?"

The main symptom of taskbar disappeared is that you cannot see the taskbar anywhere on your desktop. Therefore, you are not able to access the "Start" button due to the disappearing taskbar. As a result, this problem can be concluded as menu bar disappeared as well. To start with, you had better know its causes before fixing taskbar disappeared in Chrome error. Here are some common reasons you can refer.
The taskbar may be hided at the bottom of your screen after being resized.
The taskbar is set to auto-hide (Windows XP with Service Pack 2 only).
The display resolution or main display is changed, which may move off the visible screen (Windows 7/Vista only).
The explorer.exe process has crashed.
After figuring out the real cause, you can take measures to fix the taskbar disappeared Windows 10 error with following solutions.
Method 1

: Unhide the Taskbar

In most cases, your taskbar is hidden or set to auto-hide accidentally. As a result, no matter how many times you hover your mouse on the bottom of the screen, nothing appears. Therefore, you need to turn off auto-hide and get the taskbar to reappear.

Step 1. Open Task Manager window

Press "Ctrl", "Alt" and "Del" keys on your keyboard at the same time. When you locate the lock screen, tap "Task Manager" to access its window.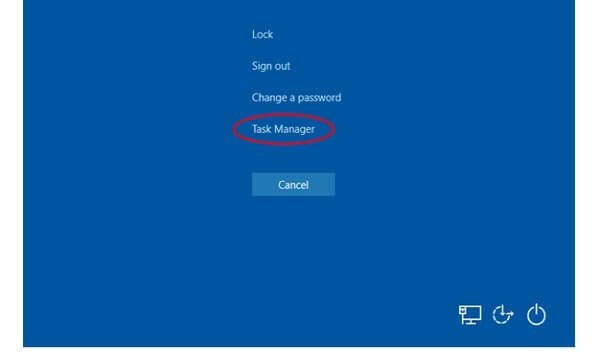 Step 2. Run new task in Task Manager
Choose "More details" in the lower left corner to open a new Task Manager page. Click "File" on the top and select "Run new task" from its drop-down menu.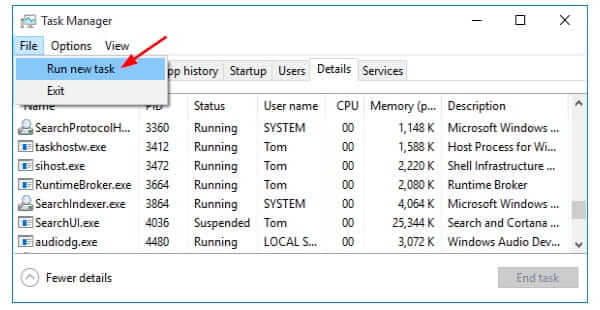 Step 3. Open Taskbar and Navigation in Control Panel
Type "Control panel" in the blank besides "Open", then hit "OK" to save your change. Find the "View by" option in the Control Panel and set "Large icons". Then tap "Taskbar and Navigation" to fix taskbar disappeared Windows 10/8/7 error.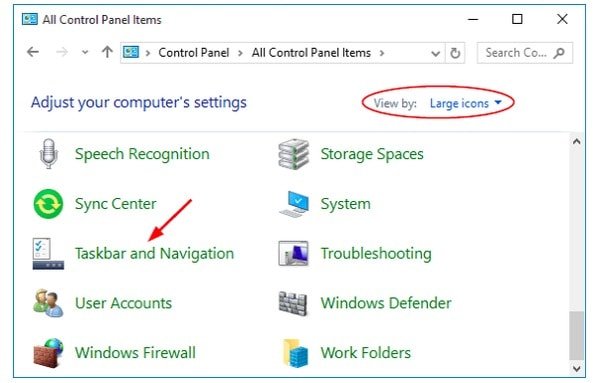 Step 4. Reset Windows local/Microsoft account password
Hit "Taskbar" option in Taskbar and Start Menu Properties window. Untick the check box before "Auto-hide the taskbar", then tap "OK" to finish.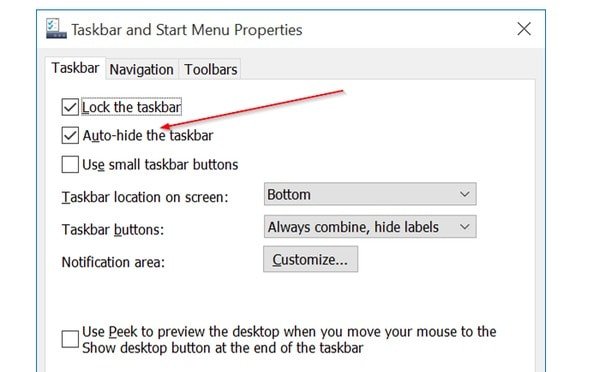 Well, the above steps are the correct answer to the question "How do I restore my taskbar to the bottom of the screen?".
If the taskbar disappeared problem still exists, then you can move to the next solution.
Method 2

: Change Display Settings

For people who have connected their computers to the external display before, then the taskbar disappeared error may be caused by improper display settings. So you need to change the presentation display back to its original state again.

Step 1. Open External Display Selection window

Press "Windows" and "P" keys simultaneously on your keyboard. Then you can locate the External Display Selection screen. Otherwise, you can go to the Control Panel and click "Display" as well.

Step 2. Set computer only in display settings on PC

Make sure you have ticked "Computer only" or "PC Screen Only" button, if not, tick the check box manually. After that, you can choose the correct display mode by yourself. Well, "PC Screen Only" is the option for Windows 10 users only. So you can fix the start menu disappeared Windows 10 issue by above steps too.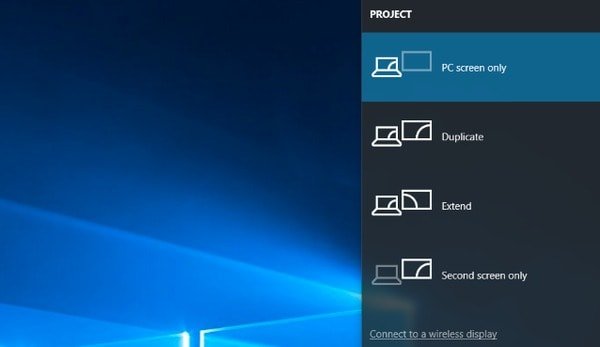 If the taskbar disappeared on Windows is related with wrong display settings, then you can restore taskbar to bottom of the screen successfully. Otherwise, it may be the fault of crashed Windows Explorer.
Method 3

: Restart Explorer.exe

If you still hold the problem "How do I restore taskbar to bottom of screen?", you can restart explorer.exe, which is responsible for controlling the desktop and taskbar. Therefore, you can find back the taskbar and missing icons.

Step 1. Open Task Manager on PC

You should tap "Ctrl", "Shift" and "Esc" keys to open Task Manager. Be aware that the Task Manager shows fewer information on Windows 10 and Windows 8. Then hit "More details" button to turn to its Task manager window with more options.

Step 2. Create a new task

Choose "Details" on the top and find the location of explorer.exe. Click it and tap "End task" in the lower right corner. Later, go back to the Task Manager. Select "Run new task" in the drop-down "File" menu.

Step 3. Restart explorer to fix taskbar disappeared

Type "explorer" in the "Create new task" window. The moment you hit "OK" button, the explorer program will be restarted automatically. Check if your taskbar is visible or not.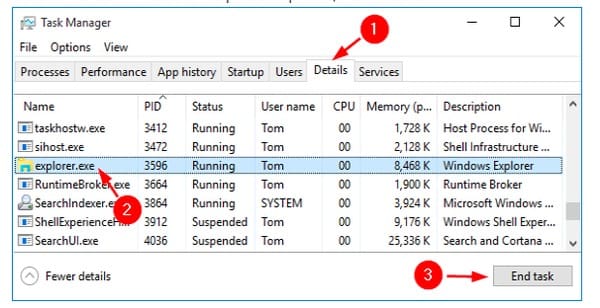 As a result, you can see the disappeared taskbar again after restarting explorer.exe. In most cases, force restarting is always a useful solution to fix system crashes and other small errors automatically including Windows 10 taskbar icons disappeared.
Tips and Tricks about Task Disappeared Repairing
Some people also report that taskbar disappears when on Internet like Firefox, Chrome, etc. Well, if above methods do not work, you can try to update OS and applications to the latest version. In addition, make sure you are not in the "Table Mode". Sometimes the system switches to Table Mode automatically, which will result in taskbar disappeared error. During this time, you should open "Settings" to disable "Table Mode" and find hiding app icons again.
As a result, next time you have taskbar disappeared error, you can try solutions above to fix the problem with ease. If you have any good method to get back the disappeared taskbar in Windows, leave messages below or feel free to contact us.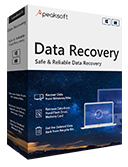 4,000,000+ Downloads
It can scan the deleted files with faster speed.
Support recover photos, audios, videos, documents, emails and other files.
Recover all types of data from PC, recycle bin, hard drive and memory card.