WeTransfer offers a quick and easy way to transfer files through email addresses. When you get the WeTransfer recommendation to send files, you may wonder if it is free and safe. This post gives a full WeTransfer review to explain its key features, pros, cons, pricing, login, and other associated information. Moreover, an excellent phone data transfer is introduced to help you better manage and send files.

WeTransfer review
Part 1. WeTransfer Review - Know What WeTransfer Is
WeTransfer is mainly used to transfer large files over the internet. As mentioned above, it allows you to send files using the recipient's and sender's email addresses. You can keep reading to learn its key features.
What is WeTransfer
WeTransfer is a cloud-based file-sharing tool that can send and receive all types of files. It offers a web version and iOS and Android apps to transfer files quickly. You can use WeTransfer to send images, videos, audio tracks, documents, and others without limitations. You are allowed to send files up to 2GB using a free account. Besides file sharing, WeTransfer also brings functions for collaboration, data security, branding, and fast feedback.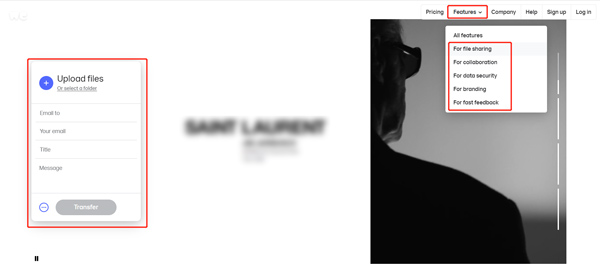 WeTransfer pros and cons
WeTransfer is convenient for sharing files on your computers and mobile phones. Many commonly used data types are supported. All you need is the receiver's email address. It offers a fast speed to complete the data transmission. You can share files securely through links on an iPhone, iPad, or Android phone. You will get notified when you receive a transfer. Moreover, WeTransfer lets you preview the received files and download them. The files you send or receive through WeTransfer must comply with the European Union's GDPR laws. So WeTransfer can secure your data.
Now WeTransfer is only designed with limited file-sharing functions. In addition, it offers a relatively old way to transfer files. You have to send and receive data through emails. We must admit that email is no longer a good way to share files. Many young users have to get others' email addresses and start the file transfer. Even though WeTransfer can help you transfer large files, you can only send files less than 2GB as a free user. You need to purchase a plan to get 200GB or more.
How to use WeTransfer
To send files using WeTransfer:
Step 1Open a web browser and go to the official WeTransfer website. Click the I Agree button to agree to the Terms of Service.
Step 2Click the + icon to upload your files or folders. Enter or paste the email address you want to send, enter the title and message, input your email, and click the Transfer button.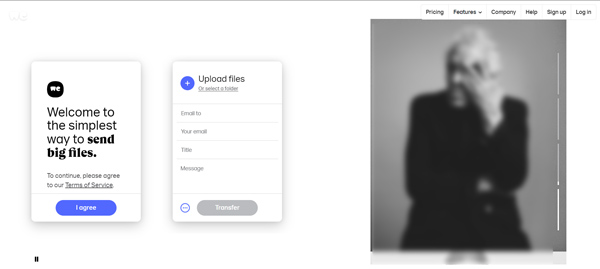 You can free install the WeTransfer app from App Store and Google Play Store and use it on your mobile phone. You are required to sign up for an account to use the WeTransfer app. After signing in to your account, you can tap + in the bottom-left corner, choose a way to upload files, add the specific files you want to transfer, and then tap Transfer to send data through email or a link.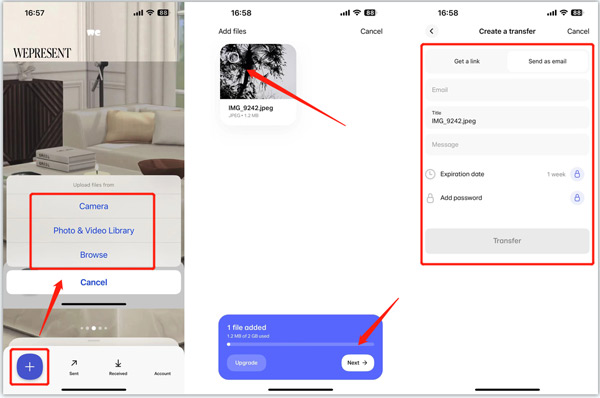 WeTransfer pricing
WeTransfer offers three plans to send files through its cloud services, Free, Pro, and Premium. When you enter the WeTransfer website, you can click the Pricing tab to check the details. As an app user, you can tap Account in the bottom-right corner to upgrade your account.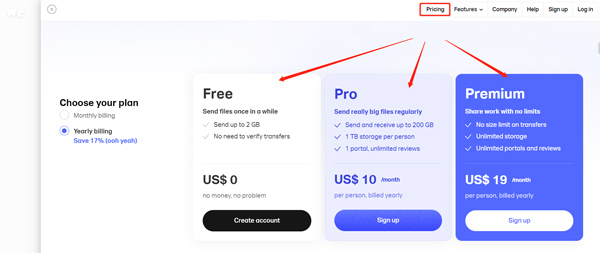 Part 2. Best WeTransfer Alternative to Manage and Transfer Files
If you are unsatisfied with WeTransfer after a free trial, you can use the professional MobieTrans to transfer and manage your files. It is specially designed to transfer all types of data among computers, iPhones, iPads, and Android phones. All frequently-used files, including photos, contacts, messages, videos, and music, are supported. It even allows you to transfer files between iOS and Android devices directly.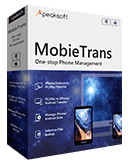 4,000,000+ Downloads
Transfer various files among iOS, Android, macOS, and Windows devices.
Add, export, back up, and manage all types of data safely.
Check and manage videos, photos, contacts, messages, etc., on mobile phones.
Offer more tools to manage iTunes files, make phone ringtones, restore data, and more.
Step 1Double-click on the Download button to free install and launch this WeTransfer alternative. Connect your iPhone, iPad, or Android phone via a USB cable. You will see some basic device information when the connection is made.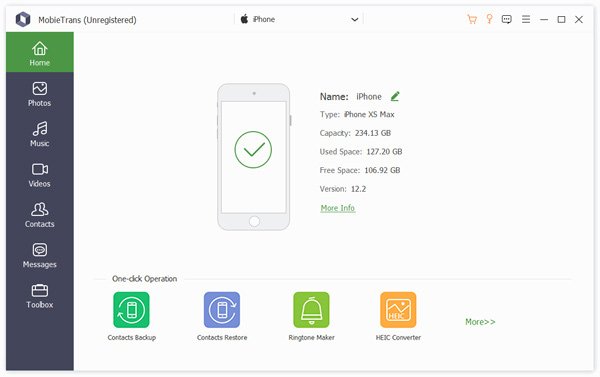 Files are gathered as categories on the left panel, such as Photos, Music, Videos, Contacts, Messages, and Others.
Step 2You can find the target files based on the data type. After selecting all files you want to send, you can click the computer icon and then choose Export to PC or Export to iTunes. If you want to transfer data from one device to another, you should connect both. You can also click + to transfer files from your computer.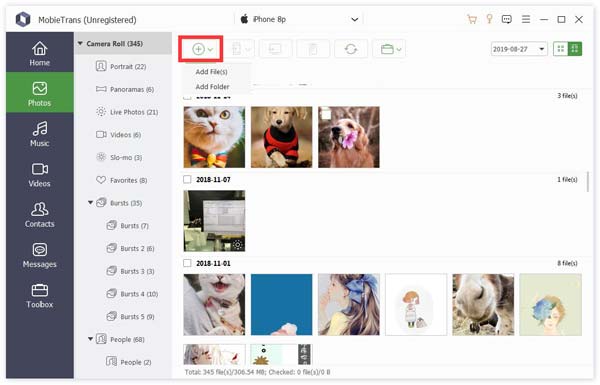 You can easily access more valuable tools in Toolbox, such as Contact Backup, Contact Restore, Ringtone Maker, iPhone Eraser, Android Toolkit, and others. You should free download this WeTransfer alternative and have a try.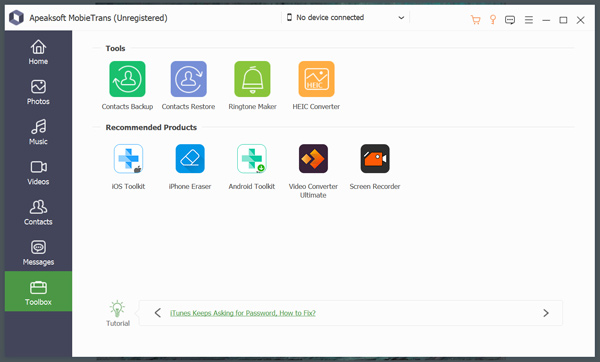 Part 3. FAQs of WeTransfer
Question 1. What to do when WeTransfer is not working?
If WeTransfer fails to send files, gets stuck uploading in Safari, or prompts the something went wrong error, you should ensure you are connected to a stable network and try again. Also, you can choose to send your files by creating a zip folder instead. If the receiver can't get your transfer, you should check the email address to which you send it.
Question 2. Does WeTransfer support Windows XP
No. WeTransfer is not compatible with Windows XP. You can't use WeTransfer to send files on a Windows XP computer.
Question 3. Why is the file size smaller on WeTransfer than on a computer?
When you upload files to WeTransfer for sending, WeTransfer will use lossless compression technology to shrink the file sizes. So the sent and received WeTransfer files will be smaller in size.
Conclusion
You can get a detailed review of WeTransfer from this post. Besides explaining its functions, pros, cons, pricing, and how to use it, we recommend a great WeTransfer alternative to transfer files.