Playing wedding slideshow is one of the essential parts of a wedding ceremony. Professional studios are a choice, but you may want to make your wedding slideshow with your wife or husband. The task includes several stages, including create a personalized idea, prepare the template, music and other stuff, and then turn the idea to artwork with a slideshow maker. This article will show you a complete guide.

Part 1: 5 Amazing Wedding Slideshow Ideas
Top 1: Love Story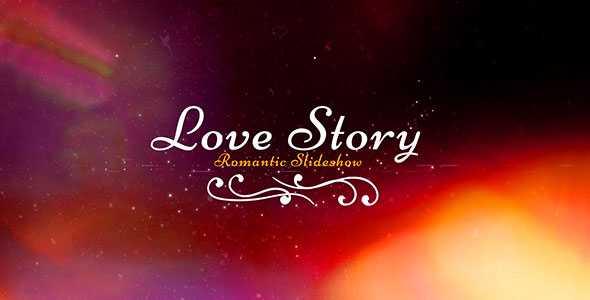 Each couple has a unique love story. All you need is to visualize each important moment. You can tell how you fall in love with each other and more with several photos.
Top 2: Growth Process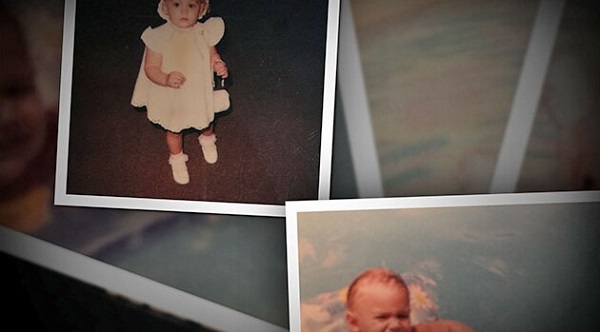 This idea requires you to pick childhood photos of groom and bride. Then combine them to display how they grew up. It is a good idea if you invite your friends and families to your wedding.
Top 3: Show a Timeline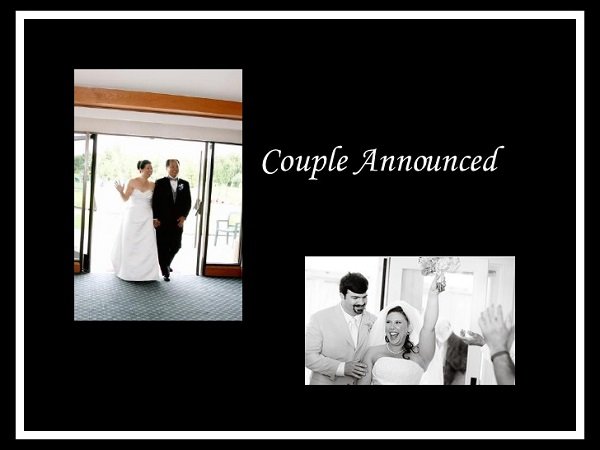 There are usually some special days, like birthday, Valentine's Day and more. You can collect the photos recording such days and establish a wedding slideshow.
Top 4: What Friends Say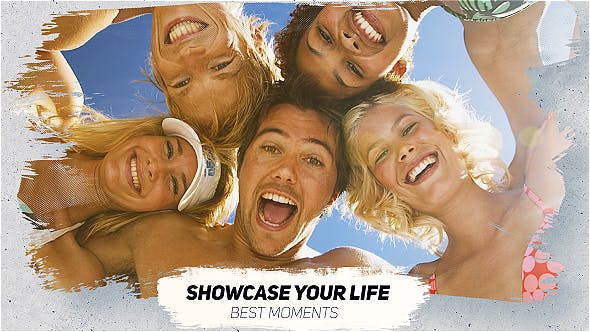 Another interesting wedding slideshow idea is to interview your best friends. They may have some different aspect of your love story. It is also a chance to get the blessing from your friends.
Top 5: Focus on Wedding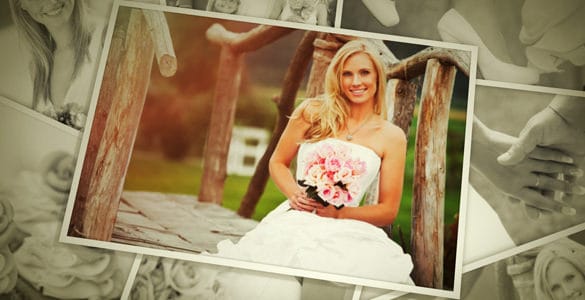 Sometimes, it is difficult to collect old photos. Alternatively, you can focus on your wedding in the slideshow, such as wedding ring, wedding photos and more.
Part 2: Top 5 Wedding Slideshow Templates
Top 1: Cara Template
https://graphicriver.net/item/cara-powerpoint-template/19895308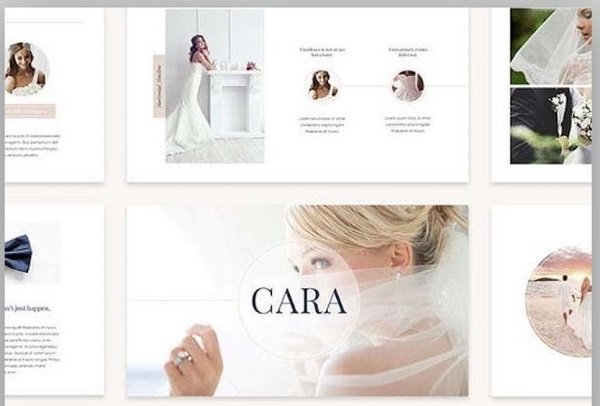 It offers 88 slide layouts, three color schemes to tell your wedding story. If you prefer the concise design, this template is the best option. It lets the audiences to concentrate on your photos.
Top 2: Sweet Valentine Template
https://graphicriver.net/item/sweet-valentine-powerpoint-template/19422331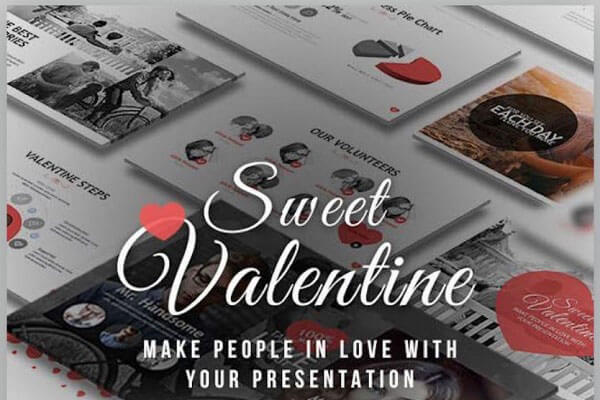 This wedding slideshow template provides ultimate romantic style. You can get over 65 layouts and customize them based on your need. It also allows you to choose the light and dark versions.
Top 3: Love Story Template
https://elements.envato.com/love-story-wedding-powerpoint-presentation-PZCRT4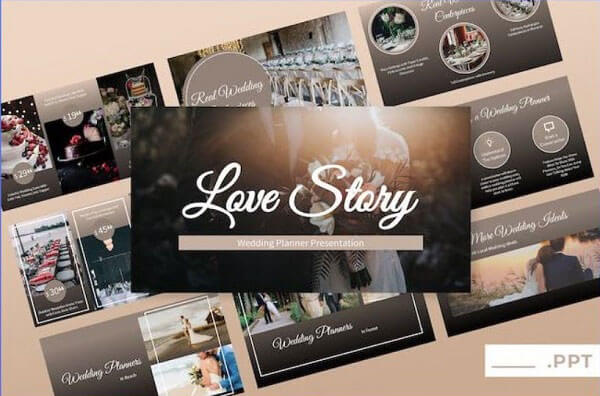 With this wedding slideshow template, you can get over 50 unique layouts and 500 scalable vector icons. So, it is the best choice to make engaging slideshows with your wedding photos.
Top 4: Nikahin Template
https://elements.envato.com/nikahin-google-slides-template-AS278K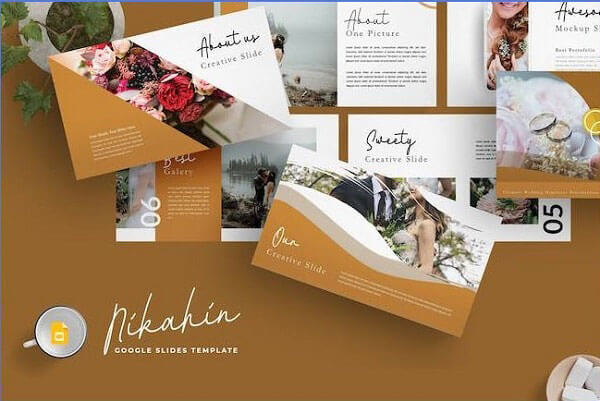 Though this wedding slideshow template only includes 30 layouts and five color variations, all elements are resizable and editable. Plus, it support drag-and-drop to add your own photos.
Top 5: Brand Template for Wedding Slideshows
https://graphicriver.net/item/brand-powerpoint-presentation/22731204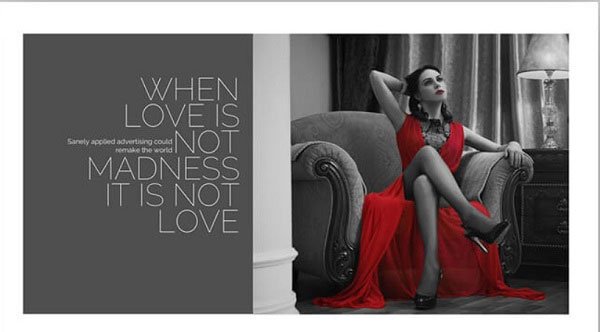 If you are looking for a high-end look template for your wedding slideshow, it is a good option. You can add your showcase photos and apply text on the layout simply.
Part 3: The Best Wedding Slideshow Songs
Background music for wedding slideshow is another important element. A proper wedding slideshow music determines the atmosphere of your wedding party. If you do not have good ideas, get some creativities from the top list below:
Better Together By Jack Johnson
God Blessed The Broken Road By Rascal Flatts
How Sweet It Is By James Taylor
I Will And In My Life By The Beatles
On My Wedding Day By Don Henley
You And Me By LifeHouse
Love Will Be Our Home By Susan Ashton
Look At Us By Vince Gill
Part 4: Make Wedding Slideshow with the Best Wedding Slideshow Maker
When all preparation is done, you will need a powerful slideshow maker to turn your idea to wedding slideshow. From this point, we recommend Apeaksoft Slideshow Maker.
Make a wedding slideshow with your media files simply.
Add your favorite music to your wedding slideshow.
Optimize photo and audio quality automatically.
Offer extensive useful tools, like theme, filter, and more.
Edit your photos, videos and music.
Download for Win
How to Make a Wedding Slideshow Simply
Step 1 Add photos into Slideshow Maker
Once you install the best wedding slideshow maker to your computer, launch it. Then click the plus icon in the storyboard to trigger the open-file dialog. Find and open the photos you want to use in the wedding slideshow.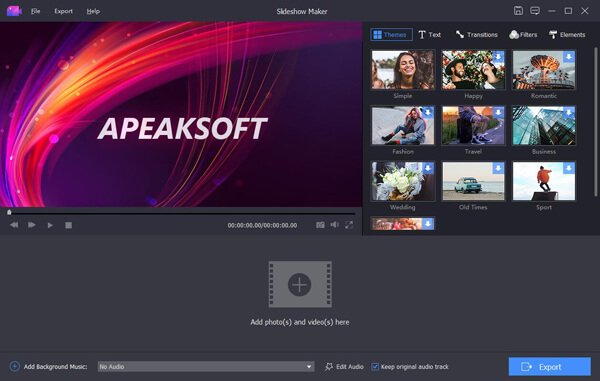 Step 2 Make a wedding slideshow with music
Rearrange the photos on the storyboard. Then go to the Themes tab on the right side and pick up your favorite template. You can also add transitions from the Transitions tab to make wedding slideshow smooth. Use other tools to decorate your slideshow.
Locate the bottom, click the Plus icon in front of Add Background Music, and add the best wedding slideshow music. To adjust the duration and other options, click Edit Audio.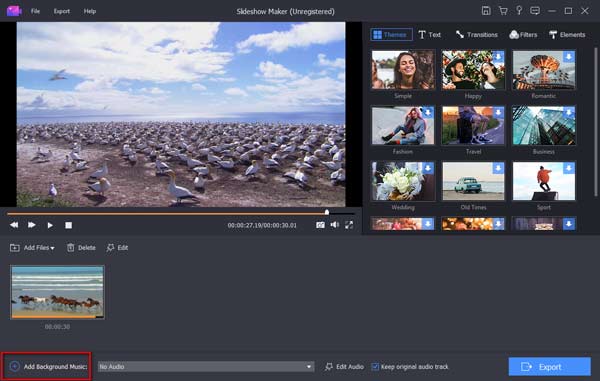 Step 3 Export the wedding slideshow
When wedding slideshow making is done, click the Export button. On the pop-up window, select a proper video format and quality in the Video tab, or choose the target device in the Device tab. Hit the Export button to complete it.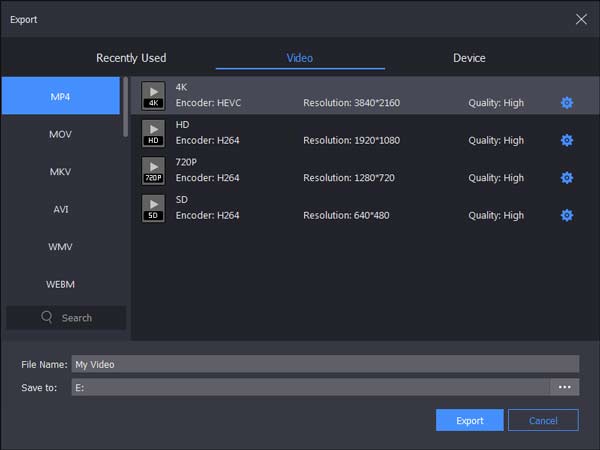 For more free slideshow makers, you can refer to this post.
Part 5: FAQs of Wedding Slideshow
How long should a slideshow be for a wedding?
Answer: According to our research, a wedding slideshow between 8 to 12 minutes in length are ideal for most occasions. It usually works out to about 3 songs and 75 to 100 pictures.
What are the wedding slideshow caption ideas?
Answer: Does this ring make me look engaged? He stole my heart, so I'm going to steal his last name. Two souls, one heart. Finally, he put a ring on it. Keep calm and put a ring on.
What should be included in a wedding slideshow?
Answer: A complete wedding slideshow should include your photos, some texts, transitions, background music, and other elements.
Conclusion
You should understand how to make a wedding slideshow, from the best idea to the best wedding slideshow maker, Apeaksoft Slideshow Maker. Anyway, you can get every aspect from this article above. Now, what you need to do is to start making a wedding slideshow for your own. If you have other troubles, please leave a message below and we will reply it as soon as quickly.