Photos are really precious memories, which you definitely do not want to lose them. And now powerful Internet technology makes it much easier than ever to save these photos on Mac, which is very important to back up those memories. Here are a couple of methods to backup your photos on Mac, so that those cherished memories will never be lost.

Part 1

. How to backup photos on Mac to iCloud

One of the options is to backup your photos on Mac to iCloud. iCloud comes with 5 GB of free storage, so you can backup photos, videos and music in it. It is really easy to operate, all you need to do is just sign in your iCloud account and then upload your photos. An advantage of backing up photos from Mac to iCloud is that the photos are safer from destruction cause they are now in an online database that cannot be physically broken.

Key Features:
Export text messages, contacts, apps, photos, call logs, music, movie, books, etc.
Selectively back up Android data, like text messages, to your PC/Mac within one click.
Restore the text messages to Android Smartphone from the backup at any time.
Apply to all Android mobile devices, no matter they have root access or not.
Support a variety of data type for the users.
Provide a simple and convenient operation
Step 1. Turn on iCloud
Firstly, make sure you have downloaded the latest version of macOS 11. Then tap the System Preferences in the second part of the drop-down menu, find iCloud on the left side of the screen and click it.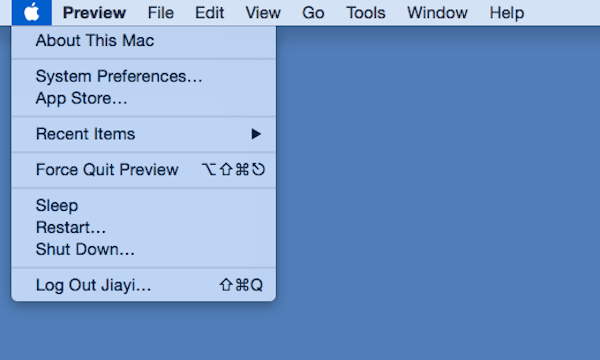 Step 2. Sign in your iCloud account
Then log in your iCloud account with your Apple ID and password. You can check the rest storage space you have in your plan by clicking on Manage in the lower right corner of the dialog box.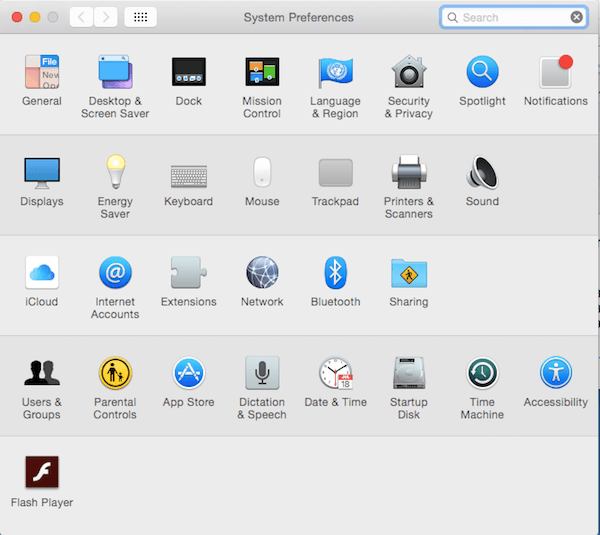 Step 3. Drag photos into iCloud
Click the button near the "iCloud Drive", which is at the top of the right pane. Then drag the selected photos to iCloud in the left pane of main window. Now you can backup your photos on Mac and other files from Mac to iCloud.
For your another data, like messages, contacts, etc. the steps work slightly different. Learn the detailed steps to backup messages to Mac.
Step 4. Select the type of photo backup
Tap the button below "iCloud Drive" to choose the file types of your photo backup on iCloud. If you want to access and view your photos backed up from Mac to iCloud, click "Photos" to achieve it.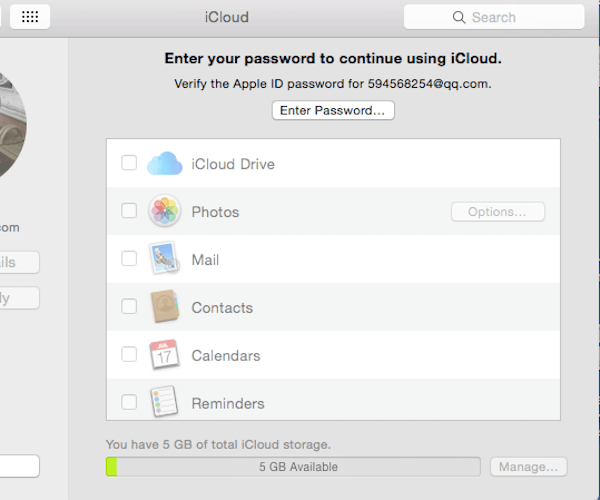 Here you can learn more about how to transfer photos from iPhone to Mac.
Part 2

. How to backup photos on Mac to external storage

The simplest option is to backup photos on Mac to an external storage drive. With an external storage drive, you can duplicate specific photos, videos to it at any time you want to back them up. It can be a USB drive or an external hard drive, both of them can be purchased at many retail stores.

With external hard drives, you can keep these photos not only in a safe place, but also a place where there are large storage. The benefit of using an external storage drive is that you can handle the operations without too much effort, just by simply choosing your photos, and dragging them into the external storage drive, your photos on Mac are saved as backup files.

Step 1. Set a new folder

Click on "Finder", and press the "commands", the "Shift" and "N" keys at the same time to create a new folder. Entitle this new folder a suitable name, like "backup".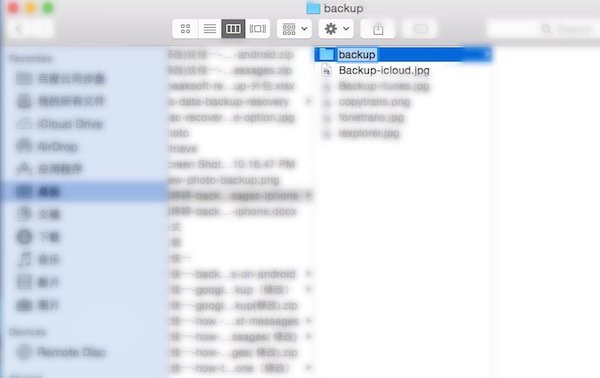 Step 2. Choose the desired photos
Open iPhoto and select "Export" from the "File" at the top menu bar to select the photos you want to backup from your Mac to external storage. Don't forget to choose "JPEG" as your photo format from the drop-down menu.
iPhone photos are not showing up on computer?
Step 3. Export photos from iPhoto
Tap on the "export" button and select the new folder—"backup", created at Step 1, as the destination. Then click "OK" to export the photo from your photo library.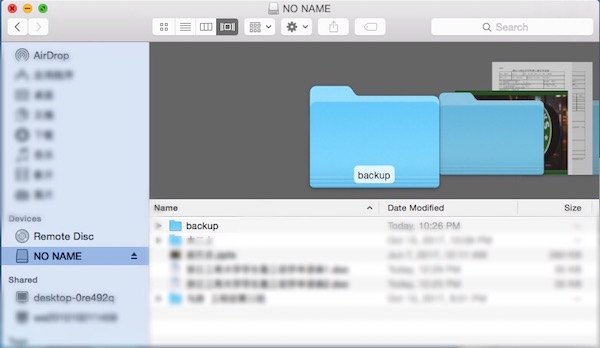 Step 4. Move the folder into USB drive
Plug in your external storage like a USB flash drive into your Mac. Drag the folder named "backup" into the USB flash drive device icon at the main desktop.
Step 5. Eject the USB drive safely
Remove the USB drive safely by clicking the "Eject" icon. Then your photos on Mac have been backed up to an external storage completely.
Photos are deleted or lost from extrenal hard drive? Read this post to get photos restore on external hard drive.
Part 3

. How to backup photos on Mac to CDs or DVDs

There is also a method to backup your photos on Mac. You can copy your pictures to compact discs (CDs) or DVDs, if your Mac is equipped with a built-in or external DVD drive. A CD can usually contain around 600 MB and a DVD can hold much more storage, which means they can save hundreds of photos.

And Mac iPhone Data Recovery is a nice program for you to backup photos on Mac to CDs or DVDs. With this professional software, you can make the backup to DVD process much easier and more convenient.

Step 1. Download the Mac iPhone Data Recovery

Download and install Mac iPhone Data Recovery from App Store, and launch it on the desktop of Mac. One thing to illustrate, Mac iPhone Data Recovery is a rechargeable app.

Step 2. Create a new backup

Entitle a new backup folder and choose a location to save the photo backup on your Mac. Then choose Local DVD disc to store the backup folder.

Step 3. Edit the selected photos

Click the folder button to select the photo files you want to backup, and click "Next". Then you need to adjust the photo settings by hitting on "Setting" button.

Step 4. Backup photos to DVD files

Tap the Save button and click "Execute the Backup Now", then the photo backup on Mac will be saved in local DVD disc.
Conclusion
Above is our introduction about 2 ways to back up text messages. You can take them into consideration and choose your preferred one. Just follow those steps, we believe you can achieve it effortlessly. Now that you have already learn how to back up text messages with a useful tool, just go and enjoy it!