It is important to backup important iOS devices content to iCloud. But what should you do if there is an error message that "iCloud could not be backup" or "The last backup could not be completed"?
Actually there are lots of reasons for such problems, such as limited iCloud storage, poor network condition or other problems.
In order to fix the iCloud backup could not complete issues, you can find the 7 quick solutions from the article. The solutions are easy to follow, even if you are green hand.

Part 1. Why and how to fix "iCloud Backup Not be Completed" (7 solutions)
Whether your last iCloud backup could not be complete, or there was a problem enabling iCloud backup, the following reasons will take a responsibility for it:
The poor network condition.

The unstable Internet connection will disrupt the iCloud backup.

Not enough space in iCloud.

iCloud only provides you free 5GB storage. If you get no space plan, the overloaded data will run out iCloud storage and lead to failed iCloud backup.

iOS version corrupt.

A newer or old iOS version may prompt an uncompleted iCloud backup.

Other issues.

Credentials change on the account, password security option reset, etc. may leave you the problem that iCloud backup could not be completed.
The above reasons mainly explain why (last) iCloud backup could not be completed.
In order to settle iCloud backup could not be completed thoroughly, here are some more professional and workable solutions. Just check out the quick 7 solutions as below
Solution 1: Restart iOS device
At first, what you need to do is turn off all the running apps in your iPhone and restart iPhone to fix iCloud backup cloud not be completed.
Long press the button on the right side of your iPhone and slide to power off, then press it to start the phone again. Just make sure all the tasks are finished and there is enough electricity which is at least more than fifty percent. This action will secure the safety of your iPhone and make the consequent operations work better.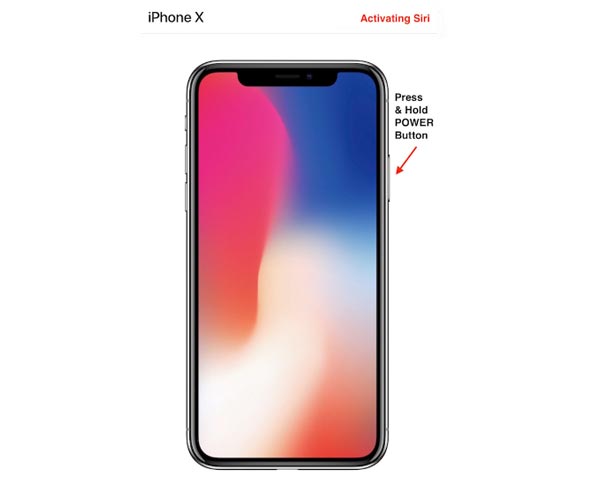 Solution 2: Log in iCloud account again
To see if everything is OK for you to move on to the next step, you should log in iCloud again to check whether the problem for iCloud backup could not be completed can be fixed. Operate it in "Settings">"Apple ID">"Sign out", click this and then choose "Log In".
After that, examine in the iCloud to see if the phone memory is used up or something else. If so, do as the next step mentions.
This solution also works when your photos are not loading to iCloud, iCloud backup takes so long, etc.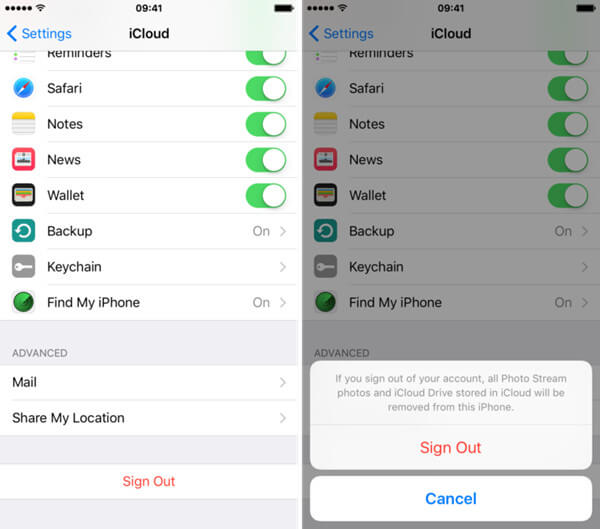 Solution 3: Use another account to backup
Since the storage space is limited to 5G for iCloud backup, the best way for you is to try another iCloud account to get enough storage space.
Log out your last iCloud account to try another one. When you log in iCloud again, enter the new account and password. Make sure this one still has plenty of storage space. It should be an alternative method if iCloud backup could not be completed for the current account.
Solution 4: Reset network settings
As it is mentioned above, your iCloud backup failed problem may be caused by the poor network settings sometimes, so, for fixing it, you can try reset network settings.
Find it in "Settings">"WLAN">"Choose a Network". After examining and resetting it, the backup process will probably start successfully again.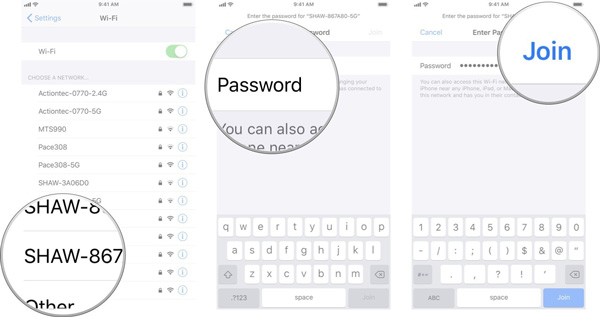 Solution 5: Delete unnecessary iCloud backups
Your overuse of the iPhone storage space may also be a reason that your iCloud backup cannot successfully be completed. To get more space, the quickest and easiest way for you is to delete some old iCloud backups in order to free up storage space in your phone.
Go to "Settings">"Apple ID">"iCloud"> "Manage Storage", choose the unnecessary one and delete it.
Before you do that, you had better download iCloud backup for useful data, and then delete it.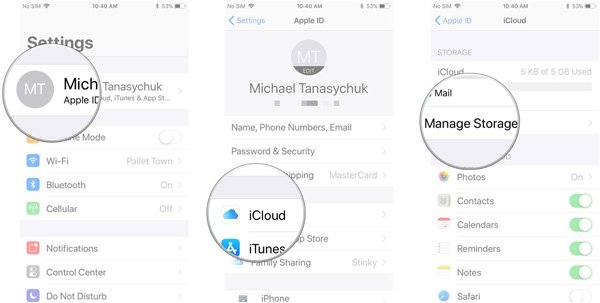 Solution 6: Upgrade iOS system
Under some circumstances, the old iOS system is incompatible with some apps and has some detects which will make the iCloud backup process cannot be completed directly. Therefore, you had better check it before doing any backup job, and always make sure it is upgraded at first.
Find it in "Settings">"General">"Software Update", do as the indicators tell you. (iPhone software update failed? Here are solutions.)
Your iPhone will restart automatically when upgrade completes.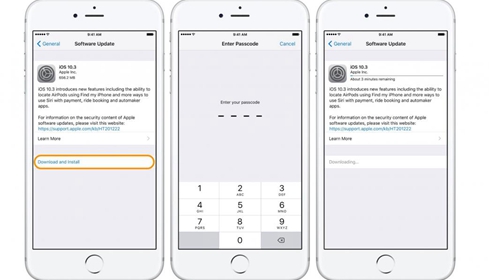 Solution 7: Factory reset iOS device
If all the steps above are inoperative, you can also turn your iPhone/iPad/iPod to factory settings.
Just find it on your iPhone at "Settings">"General">"Reset">"Reset all settings".
However, you should be aware that this operation is unchangeable, so always think twice before doing this to fix iCloud backup could not be completed issues. You could also go to the physical store and ask the professionals to do this for you.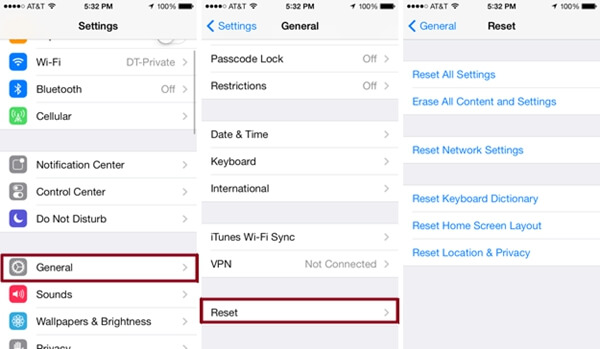 Part 2. iCloud backup failed? Get iPhone backup alternative
Here is the professional alternative way to fix "iCloud backup could not be completed" effectively. Backup your iPhone to computer might be a more flexible and convenient solution, which have been mentioned before. You can try iOS Data Backup & Restore instead.
It is superior to iCloud without taking up space on iCloud but computer, and better than iTunes without wiping existing data on iPhone while restoring.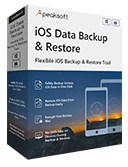 4,000,000+ Downloads
Backup iPhone data to computer for unlimited space.
Encrypt backup on iPhone to protect your privacy.
One-click to backup and restore without erasing data currently.
Compatible with iPhone 15/14/13/12/11/XS/XR/X/8/, etc. with iOS 17 supported.
Step 1. Download and install the program
Just download and install the program on PC, and then you can choose "iOS Data Backup & Restore" option, which back up any iPhone/iPad/iPod data and restore to iOS device or PC.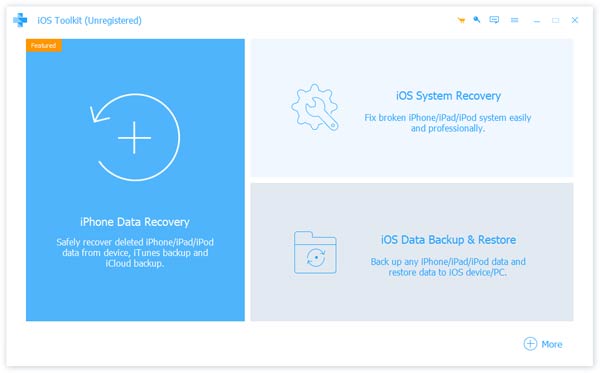 Step 2. Choose the file format
Choose "iOS Data Backup" and choose the file type to backup iPhone as the alternative method when iCloud backup could not be completed.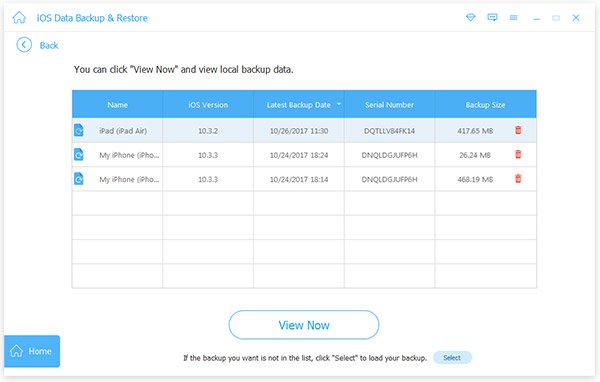 Step 3. Backup iPhone to computer
You can click the "Next" button to backup iPhone content to your computer. What is more important, you can access to the backup files without any restriction.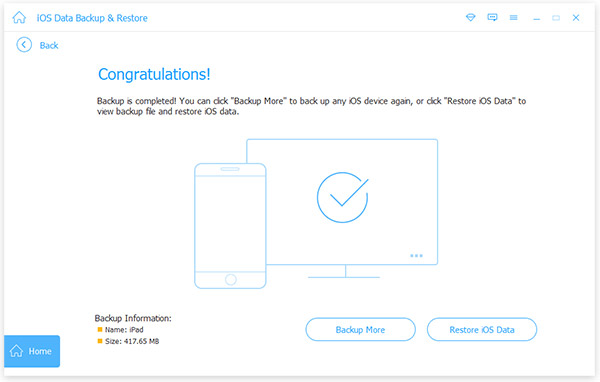 Don't Miss: There was a problem enabling iCloud backup, how to fix it?
Part 3. FAQs of iCloud Backup Not be Completed
1. What should I do if I can't back up to iCloud?
You can try other data backup tool to help you backup your data. iOS Data Backup & Restore allows you to backup iPhone data to computer for unlimited space. It is compatible with all iOS devices, iOS 16/17 supported.
2. Does iCloud backup up all the apps?
If you selected to use iCloud for backing up your iOS device during its initial set up, then most apps you install will have their settings automatically backed up in iCloud on a regular basis.
3. How long does it take to backup an iPhone to iCloud?
Go to Settings > iCloud > Backup. Make sure the backup is turned ON. iCloud will take the backup after every 24 hours. It will take backup when you iPhone or iPad will be connected to Wi-Fi and charger. For the first time backup, it may take a while, but after that, it will be fast.
Conclusion
iCloud backup could not be completed occurs in several situations, and it is no big deal since there are so many effective measures to deal with the problem. As long as you observe the instructions and follow the rules of safety when using the iCloud, your iPhone backup would be easy and works well. If you have any other query about iCloud backup could not be completed, you can share more detail about your comments in the article.