"My Samsung Galaxy S7 becomes slower and slower as time goes by, so I have to restore to factory settings again and again, but the problem happens after a while, one of my friends recommend Clean Master app, but I are not familiar with this app at all. Does it works? Please help."

RAM cleaner apps, such as Clean Master, are able to manually or automatically clear and manage smartphone RAM in order to increase the speed and improve performance. In this post, we are going to share the basic knowledge about Clean Master app.
Part 1

: What is Clean Master

As said before, Clean Master is one of the most popular RAM cleaner apps for Android devices. It helps boost your phone's speed while removing junk and free up space. Apparently, loading too many apps or files lead to more problems, besides take up storage. For example, these apps running background eat up cellular data when surfing the internet. Plus, battery starts to drain faster. In such cases, Clean Master for Android comes to the rescue.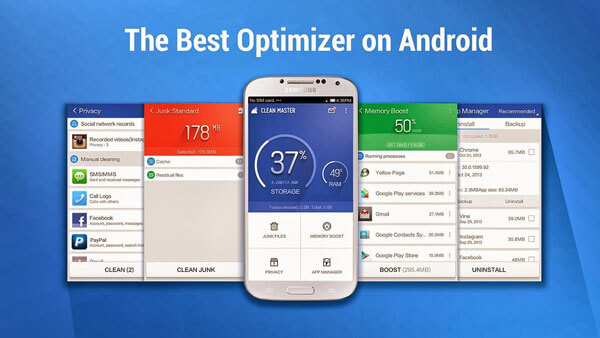 Part 2

: Clean Master for Android download

Clean Master for Android is a versatile app that combines several useful features into on compact package, such as:
Integrate a Task Killer and a Junk Cleaner.
Build in aClean Master Antivirus for Androids.
Offer four main options, Junk Files, Phone Boost, Antivirus, App manager to meet different requirements.
Have a floating widget for quickly access.
Selectively kill background tasks manually.
Game Booster folder adds installed games into a separate folder and mobilizes system resources to improve game experiences.
Pros
1. It has a simple and user-friendly interface.
2. The App manager moves app to SD card.
Cons
1. Clean Master for Android is a free app but loaded with ads.
2. Itself is resource hungry and occupies a good amount of storage.
Part 3

: How to use Clean Master for Android

In this part, we will show you how to use Clean Master for Android to clean junk files, manage apps and boost speed.

Step 1. Go to the Play Store, search and install Clean Master app on your Android phone. Then open the app from your app drawer.

Step 2. On the main interface, you will be presented four options, "JUNK FILES", "PHONE BOOST", "ANTIVIRUS" and "APP MANAGER". To clean junk files on your phone, tap on JUNK FILES to initiate scanning your phone and listing removable files. Select unwanted files and hit the "CLEAN JUNK" button.

Step 3. If your phone performs slower, select "PHONE BOOST" on main interface, tap on "Cool Down" to close all apps that cause your phone overheating. Then select background apps and tap on "BOOST" button to close them.

Step 4. Next, you can use the APP MANAGER to uninstall apps or move apps to SD card. The built-in Clean Master Antivirus for Android is able to detect virus and protect your privacy.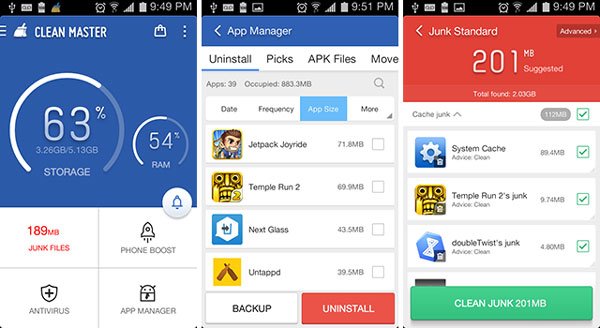 Part 4

: Top 10 Alternatives to Clean Master for Android

In this part, you can learn about 10 best alternatives to Clean Master for Android and more options to free up space and keep performance of your phone.
1: Systweak Android Cleaner
Systweak Android Cleaner is awesome clean app for Android. Its key features:
1. Scan and detect your phone.
2. Discover the large emdia and duplicate files.
3. Clean app caches effectively.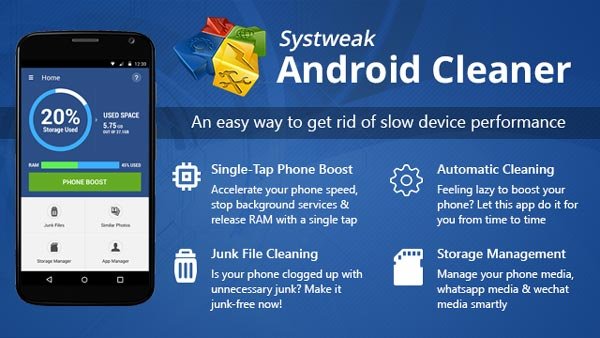 2: CCleaner
CCleaner is versatile cache cleaner tool and one of the best alternatives of Clean Master for Android tablet. Its basic features include:
1. Discover unwanted junk files.
2. Clean trash and cache data.
3. Secure free space writing zero to empty space.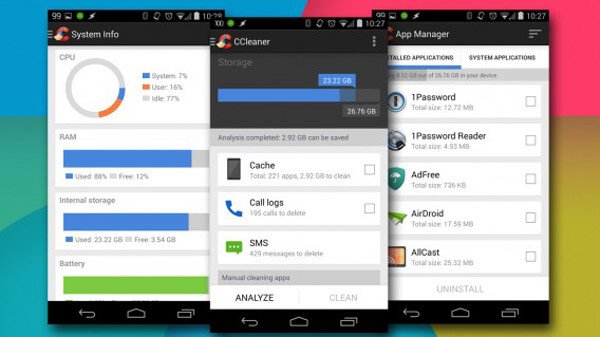 3: SLW Cache Cleaner Widget
SLW Cache Cleaner Widget is a simple alternative of Clean Master for Android devices. Its main features include:
1. Scan cache files and display storage usage.
2. Clean all cache data in one tap.
3. Display results on widget.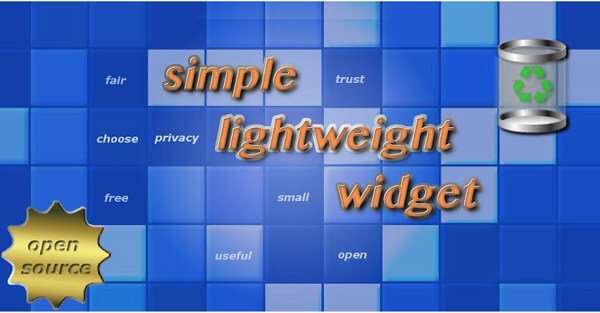 4: Cache Cleaner+
Cache Cleaner+ is a popular Clean Master app alternative. Its principal features include:
1. Scan cache eat up how much storage.
2. Clean cache data with one click.
3. Uninstall large apps.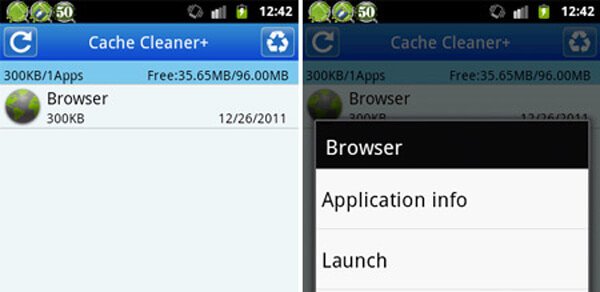 5: App Cache Cleaner
Similar to Clean Master app, App Cache Cleaner is a simple tool to free up space for Android phones. Its features include:
1. Have multiple app cache clean modes.
2. Show storage each app uses.
3. Clear app cache in on tap.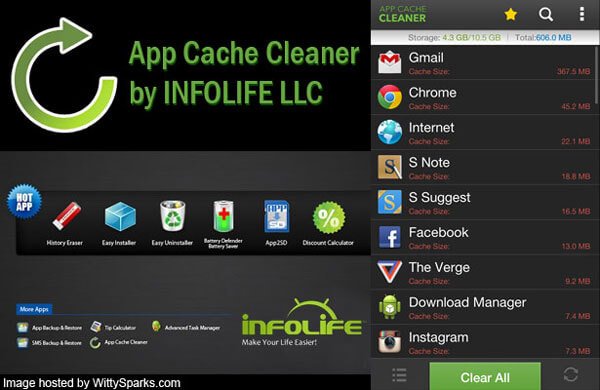 6: Cache Cleaner – DU Speed Booster
Cache Cleaner is another alternative for Clean Master app. Its features include:
1. Optimize background apps.
2. Free memory space.
3. Remove junk files.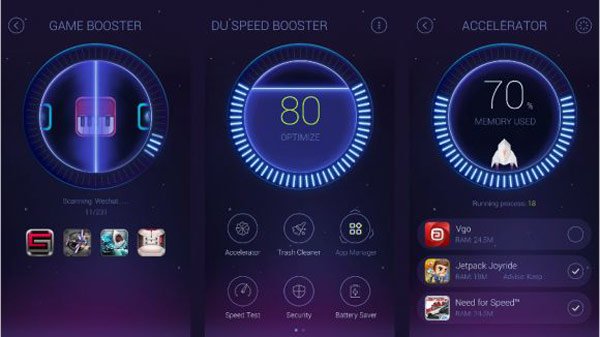 7: Go Speed
Go Speed is a lightweight Clean Master for Android. Its features include:
1. Stop auto-loading apps.
2. Built-in advanced monitoring technique.
3. Clean up sneaky apps.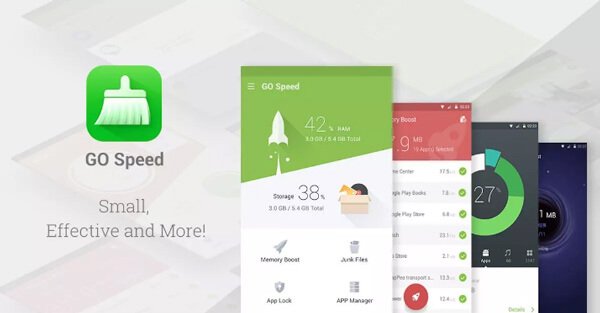 8: Power Clean
Power Clean is another option to free up space on Android. Its features include:
1. Clean up junk files.
2. Optimize internal storage.
3. Block unwanted notifications.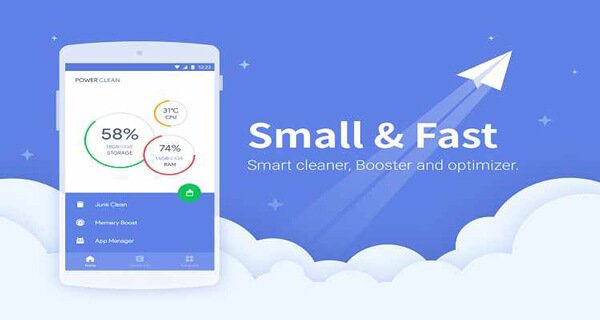 9: Ace Cleaner
Much like Clean Master app, Ace Cleaner integrated several useful features, like:
1. Quiet notifications.
2. Maximize phone performance.
3. Delete duplicate photos.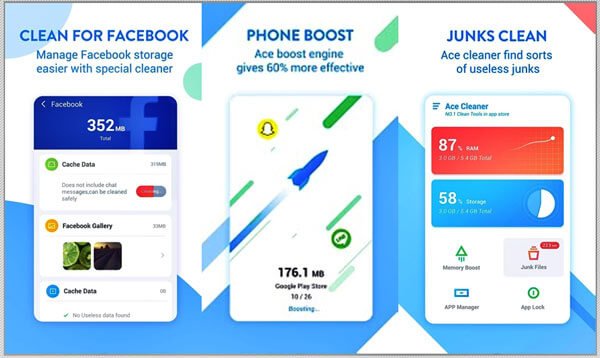 10: The cleaner
Looking for lightweight alternative of Clean Master app? The cleaner is a good option.
1. Identify auto-starting apps.
2. Optimize memory.
3. Clear junk data.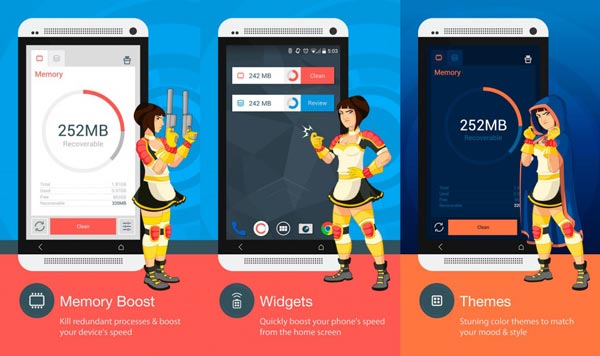 Recommend: Phone Transfer
Another alternative solution of Clean Master for Android is Apeaksoft Phone Transfer. Its main features include:
Move data to another smartphone in one click to clean up the source Android.
No interrupt existing data on Android phone.
Extract data from Android and put them to another phone in original format and quality.
Use USB connection to transfer data quicker and safer.
Works for a wider range of data types, including videos, photos, music, contacts, and more.
compatible with a variety of mobile devices, like iPhone 15/14/13/12/11/X/8/8 Plus/7 and Android phone from Samsung, HTC, LG, Sony, Google, etc.
It is available to Windows 11/10/8/8.1/7/XP and macOS.
Download for Win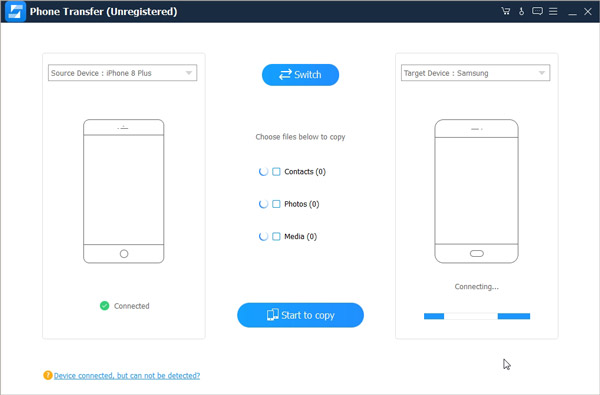 Conclusion
It is true that the random access memory, also called RAM, is a limited storage space where app content is loaded temporarily for quick access. That is the principal reason why Android smartphones perform slower. You can pick your favorite Clean Master apps for Android and get what you want simply.