Do Not Disturb is a feature within Focus since iOS 15, which can silence notifications, calls, and messages when your iPhone is locked. After enabling this feature, you can be better absorbed in your work without any interference. However, things become tricky when Do Not Disturb is not working on iPhone. So, to re-active this feature and regain the ability to block unnecessary notifications from your iPhone during work, here are some workable solutions for you to solve the iPhone DND not working issue. Simply follow the steps below to learn.

Do not Disturb not Working on iPhone
Part 1: Basic Troubleshooting for iPhone DND Not Working
Sometimes, when the iPhone gets an update, there can be some troubling bugs that may bother you or influence your daily use of your iPhone. Luckily, there are some universal solutions for these bugs. So, if Do Not Disturb is not working on the iPhone after you update it to iOS 16, you may try two solutions: Restart the iPhone or Erase All Settings on the iPhone.
1. Restart the iPhone
This is a basic and workable troubleshooting way to solve unknown bugs or accidental issues. You may also hear this solution from Apple Support officials. Therefore, once Do Not Disturb is not working on your iPhone, don't panic, turn off your iPhone, and turn it on after a while to check if the DND feature is back to normal.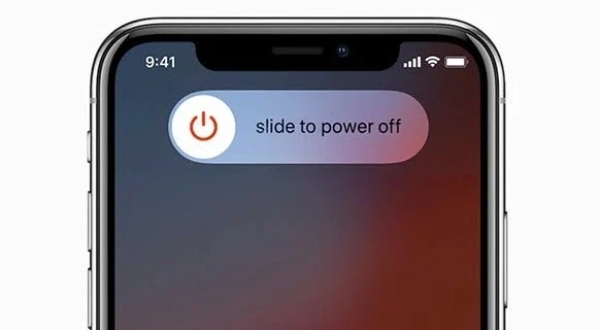 2. Erase All Settings on the iPhone
First of all, you need to know that this solution will not erase the content, accounts, or saved data on your iPhone but only settings like permissions for location access, access of apps for Wi-Fi connection, etc. To do so, go to Settings, tap General, and find Reset. Then, tap the Reset All Settings button, and your iPhone will be restarted.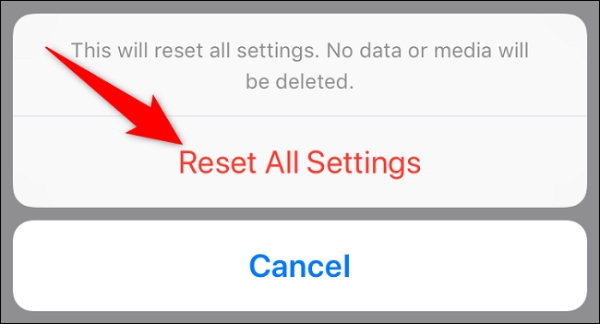 Part 2: Fix Do Not Disturb is Not Working on iPhone via System Recovery
If iPhone DND not working problem still exists, then, you should try the strongly-recommended program – iOS System Recovery. Sometimes, Do Not Disturb is not working on your iPhone because of system issues instead of inexplicable reasons and cannot be solved by simply restarting your iPhone. Fortunately, iOS System Recovery is designed to fix all kinds of iOS system issues and helps users recover the iPhone from several scenarios including frozen status, disabled iPhone, etc.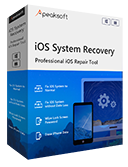 4,000,000+ Downloads
Support numerous models of the latest iPhones.
Fix system issues efficiently without data loss.
Backup and restore the iPhone data or files for you.
Provide users with totally secure fix solutions.
How to Fix iPhone DND Not Working with iOS System Recovery
Step 1To fix the issue, you need to first download, install, and then launch the iOS System Recovery on your computer. After that, connect your iPhone to the computer with a USB cable. Then, click the iOS System Recovery option on the main interface. Click the Start button on the following window to let the program recognize your iPhone.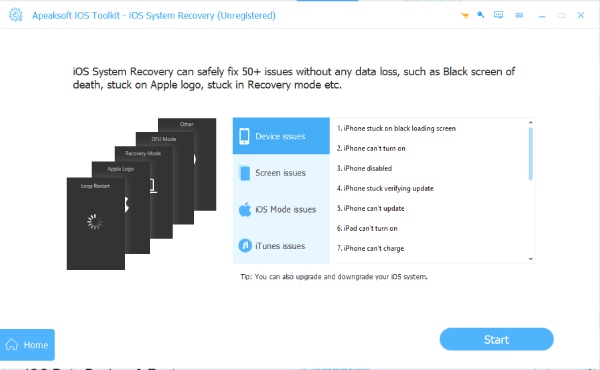 Step 2Next, on the following screen, choose the Free Quick Fix option and click the Fix button after detecting the iPhone. You will see Standard Mode and Advanced Mode. These two both fix the iPhone system issue while the Advanced Mode will erase all data, but the success rate is higher.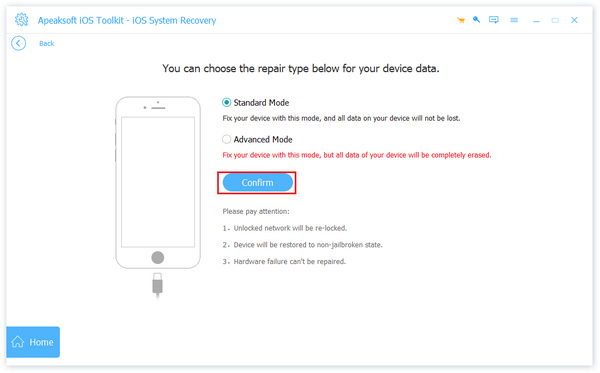 Step 3After choosing the fix mode, you need to now choose the category, type, and model for your iPhone. Then download the corresponding firmware. After downloading, you may click the Next button to continue and start recovering.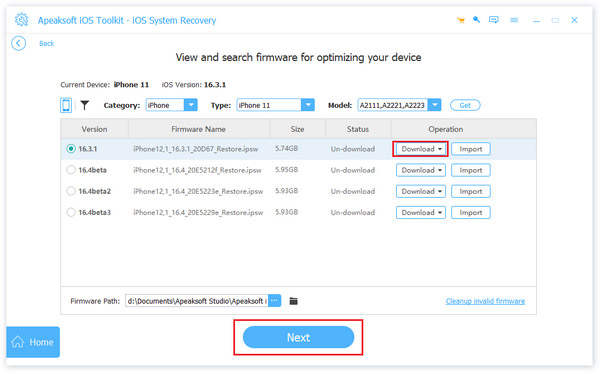 Tip :
If you don't enable the iCloud backup on your iPhone, iOS System Recovery can also help you
backup iPhone
and restore it later after fixing your system issues.
Part 3: Ultimate Way to Solve iPhone DND Not Working
In case the above solutions fail to solve the issue that Do Not Disturb is not working on the iPhone, here is the ultimate way to fix this situation, which is to completely reset your iPhone. Before you start, you need to be aware that after resetting or factory restoring your iPhone, all your data will be wiped out. So, backup is an essential preparation before following the steps here.
Step 1After you successfully back up all the data, content, and files on your iPhone, you may go to the Settings app and tap the General option.
Step 2Once you are on the General screen, scroll down to find Reset and enter it.
Step 3Then, tap Erase All Content and Settings button on the following screen. After that, enter your Apple ID and the password to confirm. If the issue is solved, you may restore your iPhone from the backup.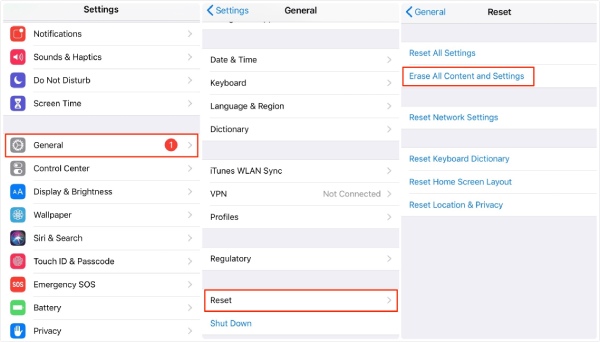 Part 4: FAQs about Do Not Disturb is Not Working on iPhone
Question 1. Will my alarm work on do not disturb iPhone?
Yes, if your alarm is set properly, it will work even in Do Not Disturb mode. Other Focus modes like Sleep including Do Not Disturb only silence the notifications from your phone calls, messages, and apps. So, make sure the sound, time, and date are alright. Then, your alarm will be fine.
Question 2. How to allow certain calls during Do Not Disturb?
When you enable the Do Not Disturb on the iPhone, you can still receive the calls from certain people after tweaking some settings. First, go to the Settings app, tap Focus, and tap the Do Not Disturb option. Then, select the people you want to receive messages from or select messages or calls that will be allowed.
Question 3. Is the Do Not Disturb the same as Airplane mode?
No, it isn't. The Airplane mode simply blocks your connection to everything, and you can't receive or send messages on your iPhone as well as connecting to the internet. However, the Do Not Disturb feature just blocks notifications for you so you do not see them, but you can still check the notifications later.
Conclusion
From now on, you have obtained 3 possible solutions for Do Not Disturb is not working on the iPhone. Now, you can take out your iPhone and try these methods to enable yourself to re-concentrate on your task without any distractions from your phone.