I'm trying to load a picture on Facebook, but it keeps saying 'your picture was not loaded successfully'. I deleted the apps, restarted my phone, logged in and out. But images and videos are still not loading. Is there any solution really help me out of that?
Facebook has always been a convenient tool for us to share interesting photos and videos with friends. However, many Facebook users may encounter that Facebook not loading issue. Luckily, we are going to talk about multiple ways to fix Facebook not loading photos/videos.

Fix Facebook Not Loading
Part 1. How to Fix Facebook Photos/Videos Not Loading on iPhone/Android
Sometimes, when you open Facebook on your iPhone or Android phone, you can't see photos or videos on Facebook. Only the black boxes and broken images are viewable. In such situation, you should try the following methods to fix photos or videos not loading on your iPhone, Samsung, LG, Google or other Android phones.
If you are worried about important data loss, you'd better transfer important files on your mobile phones to computer or other devices.
Restart your iPhone or Android phone
A sluggish iPhone or Android phone may slow down the loading of photos. A simple way to make Facebook photos or videos load faster is to restart your mobile phone. You just need to hold the "Power" button to turn off your Android phone and switch it on after a few minutes. For iPhone users, you can restart your iPhone with simple clicks. After that, you can open Facebook app on your phone and see if photos or videos appear normally.
Check the network connection
A weak Wi-Fi or unstable cellular network can also cause photos or videos loading errors on your Facebook. You can reset the Wi-Fi connection or refresh the network to fix the error.
For iPhone users, you should go to Settings > General > Restart Network Settings.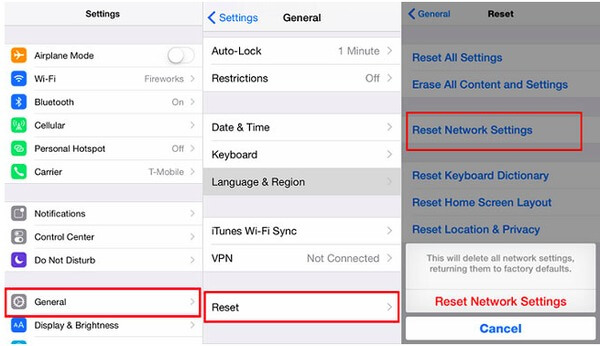 For Android users, you can navigate to Settings > Backup & Reset > Reset Network Settings > Reset Settings.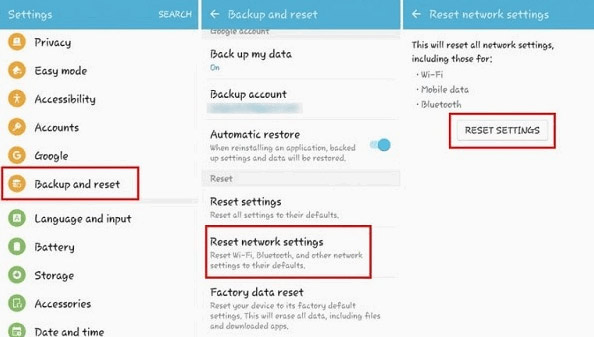 Update Facebook app on your phone
A lower version of Facebook may cause the loading error, so you can update Facebook to the latest version. You can visit App Store or Google Play to download and reinstall the latest version of Facebook.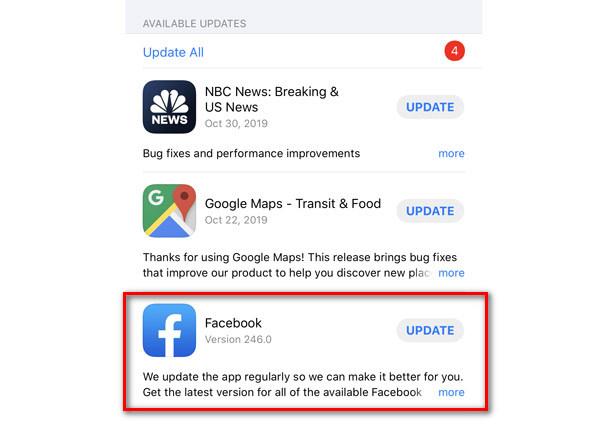 Delete Facebook cache on Android phone
Clearing app cache on the mobile phone will fix loading or formatting issues on app. iPhone has the built-in function that can clear cache and temporary files automatically. So, if Facebook photos or videos can't load on your Android phone, you can clear Facebook cache on Android.
On your Android phone, you can select Settings > Application. Scroll down to find and tap Facebook. You can click Clear cache to remove Facebook cache from your iPhone.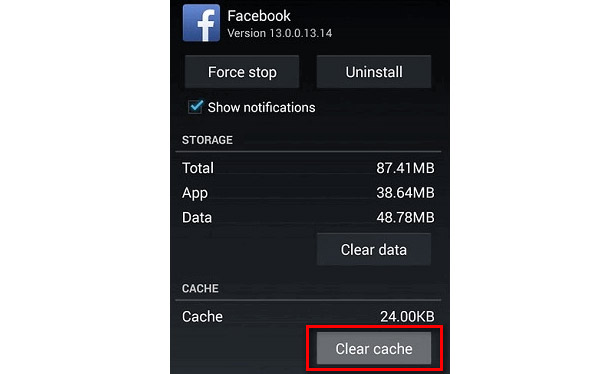 Factory reset your iPhone or Android phone
If all these tips don't work, you can try to reset your device. All caches, errors, data and settings will be erased on your iPhone or Android phone. Before that, you need to backup your iPhone or Android to PC first incase data loss.
To factory reset your iPhone, you need to go to General > Reset > Erase All Content and Settings > Erase iPhone.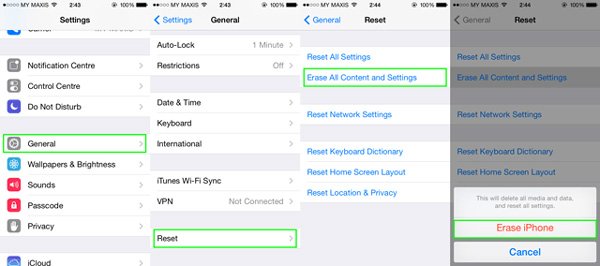 To reset your Android phone, you can go to Settings > Backup & Reset > Backup & Reset > Advanced Settings > General Management > Factory data reset.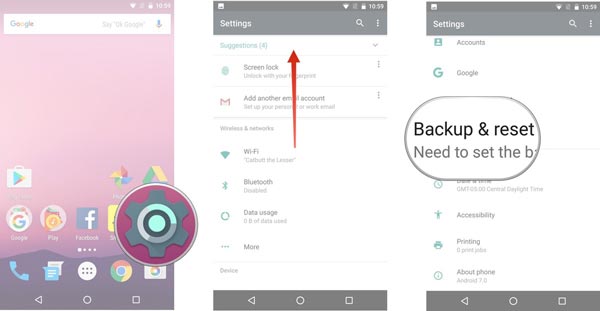 With all these tips, you can fix Facebook not loading photos and videos on your iPhone or Android.
Backup Facebook photos and videos
To avoid important Facebook data loss, you can use a helpful tool - Apeaksoft MobieTrans to backup Facebook photos and videos from iPhone or Android phone to your computer.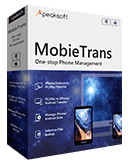 4,000,000+ Downloads
Transfer Facebook data from iPhone/Android to computer.
Transfer videos/photos/contacts between iOS & Android devices.
Move photos, music, videos from computer to mobile phone.
Add, delete, transfer, rename mobile phone data on computer.
Transfer Facebook photos and videos to computer
Step 1After free downloading MobieTrans, install and launch it on your computer. Connect your Android/iPhone to computer via a USB cable.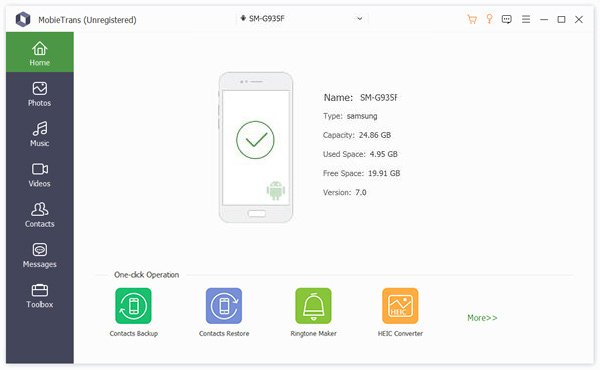 Step 2If you have preserved Facebook photos and videos on your iPhone or Android phone, you can click Photos/Videos and choose the photos you want to transfer. Then, click the computer icon to backup photos or videos to computer.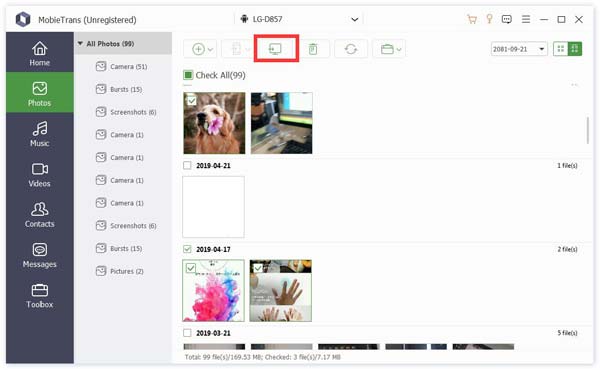 Step 3After that, you can click Open Folder button to check the photos or videos you just saved to computer.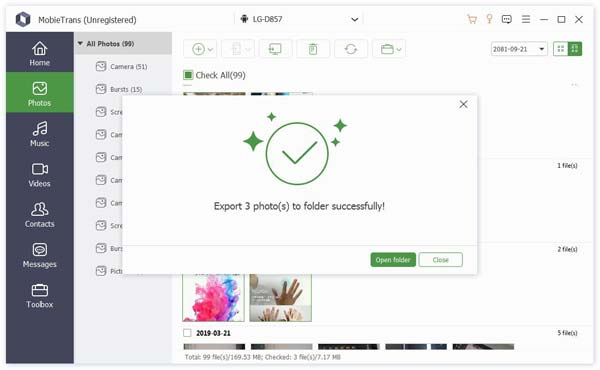 Part 2. How to Make Facebook Photos/Videos Appear Normally on PC/Mac
Facebook photos not loading did happen when you are browsing Facebook on Chrome, Safari or Firefox. Here are a few tips for you to make your Facebook videos and photos be viewable on your computer.
Correct data and time on computer
A wrong time and data setting can also cause Facebook not loading on your computer. You should check if data and time configuration is wrong. If so, set Data & Time to right from Data and time settings.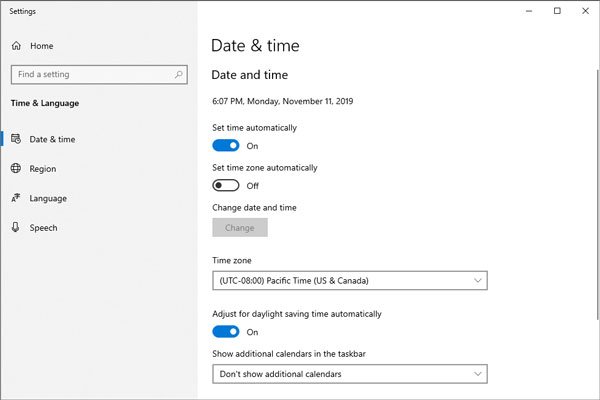 Delete cache on your browser
If you are having problems with Facebook photos or videos not available on computer, you should try re-logging in Facebook account first. After that, you should delete browser caches on your computer. The cache on Chrome, Firefox or Safari can also affect the loading speed of Facebook page. You can delete Chrome cache on Windows PC or Mac by clicking Settings > Advanced > Clear browsing data, and tap clear data to delete the browsing cache.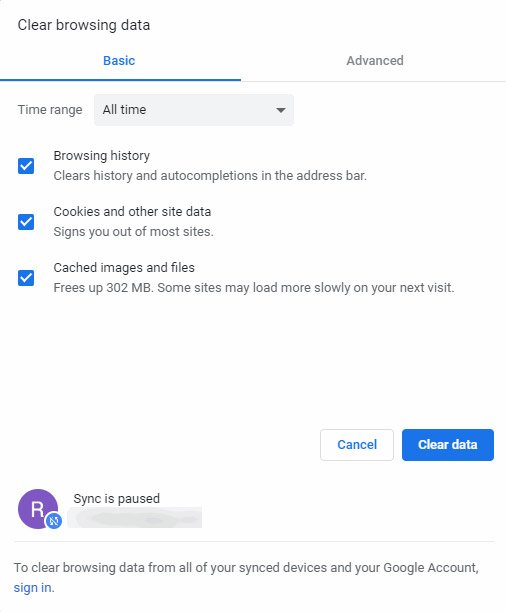 Uninstall plug-ins from browser
Sometimes, browser plug-ins can affect the browsing speed of a certain web page. Perhaps, you need to uninstall these incompatible plug-ins and extensions on Chrome, Safari or Firefox.
To delete plug-ins on Google Chrome, you need to click the three dots icon on the top right of Google Chrome, and click More tools > Extensions. You can find and click Remove to delete these extensions that block the loading process.
Then, log in Facebook and check if pictures and videos appear normally.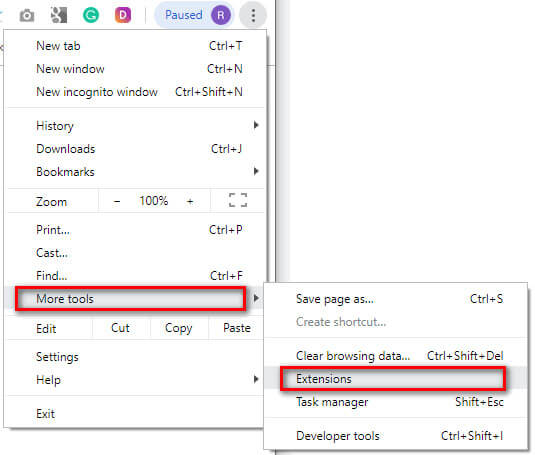 Conclusion
Above all are all tips to help you solve the issue Facebook not loading photos and videos on iPhone, Android phone, PC or Mac. Following these tips, we hope you can fix the issue at once. If you have any better solutions, just leave a comment.