"I checked new emails on my handset daily, but recently emails are not updating on my iPhone, how to fix this problem?" Nowadays, people are more likely to send and receive emails on their mobile devices. However, it is annoying if you cannot get the latest emails in time. More importantly, you may miss important information. Fortunately, this problem is usually caused by software or network bugs. This guide concentrates on how to resolve it quickly.

Not Getting Emails on iPhone
Part 1: Common Solutions to Fix iPhone Email Not Updating
Solution 1: Check Your Network
You need an internet connection to receive and send emails on your iPhone. When you cannot get emails on your iPhone, the first thing you should do is check your network carefully.
Step 1First of all, enter your Control Center and tap the AirPlane Mode to turn it on. Wait for a while, and tap the AirPlane Mode icon to turn it off. Check your email and move on if it still is not working.
Step 2If you are using a Wi-Fi network to receive emails, switch to cellular or vice versa.
Step 3If the problem persists, open the Settings app, go to General, tap Transfer or Reset iPhone, press Reset, and choose Reset Network Settings. Enter your passcode, and wait for the process to finish. Then connect to a good network, and refresh your emails again.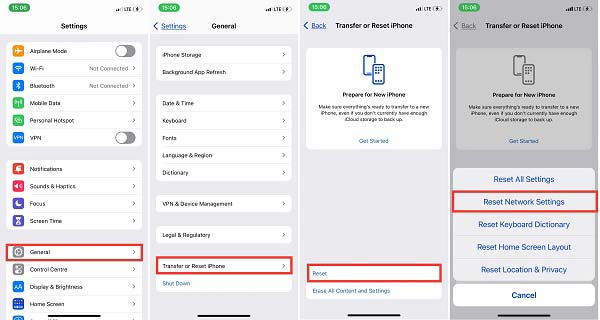 Solution 2: Check the Settings
Why you cannot receive emails on your iPhone? The improper setting is another major cause. You should check mail settings and notification settings, and correct anything wrong.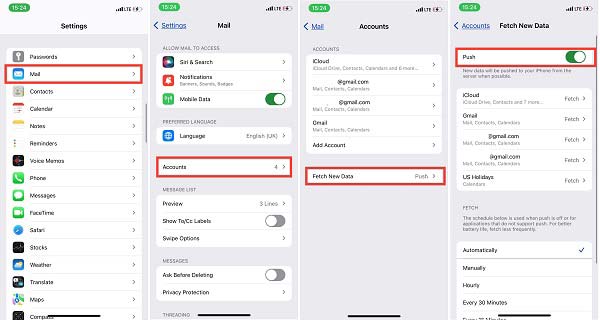 Set Mail Update: Head to the Settings app, tap Mail, and then Accounts, choose Fetch New Data and make sure to toggle on the Push option. Then your emails should update.
Set Notifications: Go back to the Settings app, tap Notifications, and choose Mail. Toggle on Allow Notifications, and set the alerts according to your preference. To set individual account, tap Customise Notifications.
Solution 3: Reinstall the Mail App
Although the Mail app is pre-installed on iPhone, you can remove it from your device. That is another easy way to resolve the issue that email on your iPhone is not working.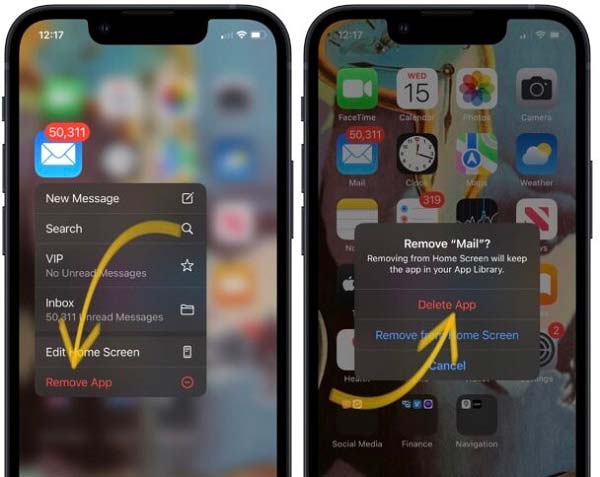 Step 1Hold down the Mail icon on your home screen until the menu appears.
Step 2Choose Remove App on the menu and then tap the Delete App button to confirm it.
Step 3 Next, open the App Store, head to the Search tab, type in mail, and press Search. Then install the Mail app again.
Step 4 Now, go back to the home screen, open the Mail app, and check your emails.
Solution 4: Restart Your iPhone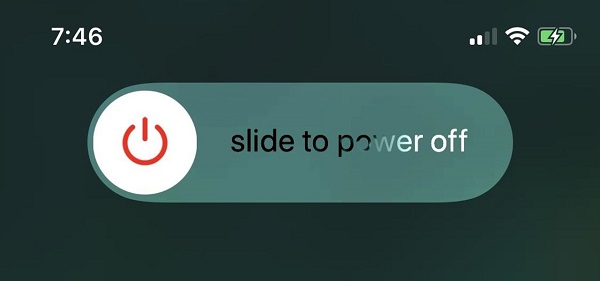 Sometimes, emails won't load on iPhones due to insufficient space. Restarting iPhone is an easy way to clear caches, close background apps, and free up space. Press the Side button until you see the power-off screen. Move the switch to the right side and your screen will turn black. A few minutes later, press the Side button again until the Apple logo appears. Then check your email update again.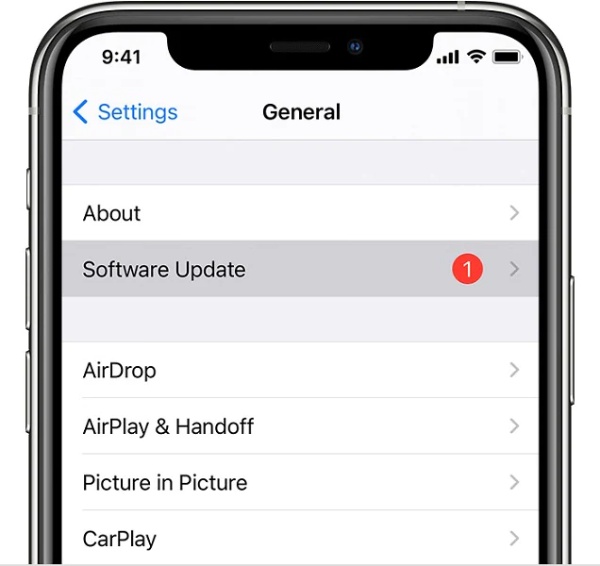 Solution 5: Update the Software
The last but not least solution to fix iPhone not receiving emails is to update your software. Apple released updates regularly to fix bugs in built-in apps and software. So, you'd better keep your software up to date.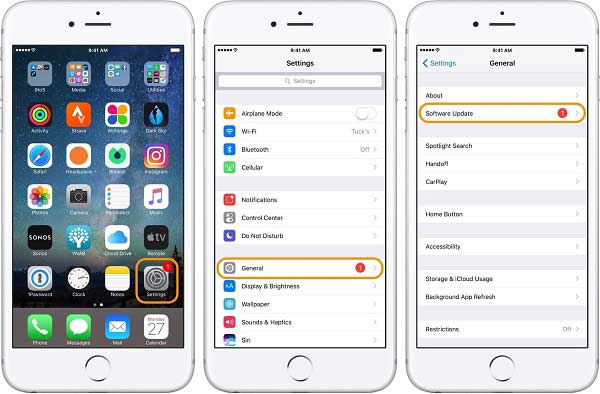 Step 1 Open your Settings app.
Step 2 Go to the General tab, and press Software Update.
Step 3 If there is an update available, tap the Download and Install button, and follow the instructions to get it. Now, your emails should update.
Part 2: Ultimate Way to Fix iPhone Email Not Updating
If you have performed the troubleshooting above but emails are not showing in your inbox on your iPhone, you will need a powerful tool, Apeaksoft iOS System Recovery. It is a one-stop solution to fix any software issues on your iPhone.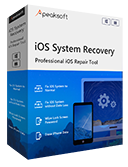 4,000,000+ Downloads
Fix software issues on iPhones without technical skills.
Protect your data while troubleshooting.
Install the latest iOS on your handset.
Available to a wide range of iPhones and iPad models.
How to Fix iPhone Email Not Updating
Step 1Hook up your iPhone
Launch the best iPhone software recovery tool after installing it on your PC, and choose iOS System Recovery. Next, connect your iPhone to the same PC with a Lightning cable, and click the Start button.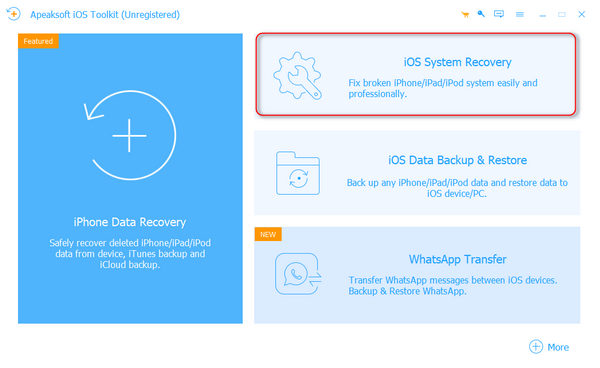 Step 2Select a mode
Click the Fix button to move to the next screen. Then select a mode, like Standard Mode or Advanced Mode based on your situation. Hit the Confirm button, and then check the information on your iPhone and correct it if something is wrong.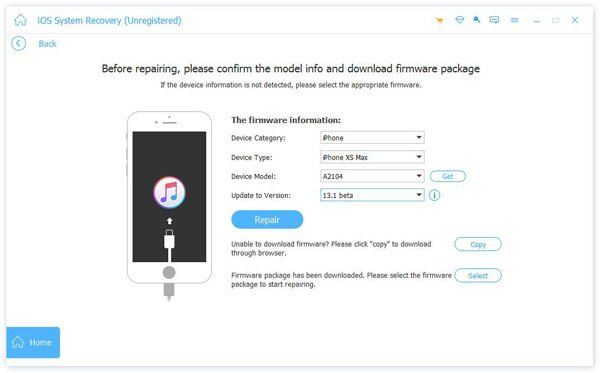 Step 3Fix iPhone email not updating
At last, download the proper iOS version and firmware. Then the software will fix emails that stopped coming through on your iPhone automatically.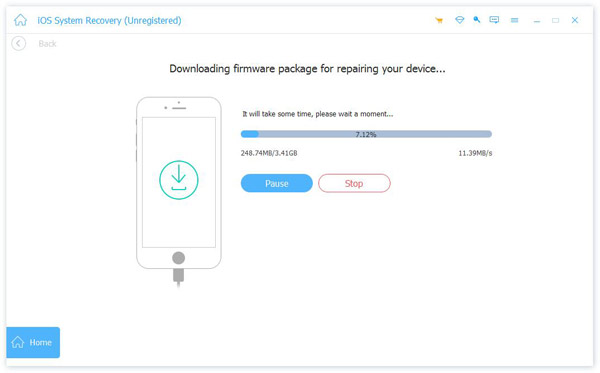 Part 3: FAQs about Not Getting Emails on iPhone
Why is my email not updating on my iPhone?
The main causes why emails stop updating on iPhones include: The internet connection is not good; Something is wrong with the Mail app or your email account; You have changed the password of your email account but not been updated on your iPhone; Software-related issues.
How to remove the email account from my iPhone?
Go to the Settings app, tap Mail and then Accounts, and choose Delete Account. You can check the detailed guide here to delete email account from iPhone or iPad.
How to adjust the Fetch New Data function for emails?
Open the Settings app, choose Mail and Account, and tap Fetch New Data. Then choose a setting, like Automatically or Manually.
Conclusion
This post has discussed how to fix the problem that iPhone email is not updating. Following the common solutions so that you can get the latest emails on your iPhone as usual. If they are not working, Apeaksoft iOS System Recovery can help you to get rid of the issue quickly. Moreover, it is pretty easy to use. More questions? Please feel free to write them down below this post.