Get a new Apple Watch Ultra, Series 8, or SE but don't know how to set up and pair it with your iPhone?
All Apple products are tightly connected. If you get an Apple Watch, you can quickly view various notifications, listen to music, monitor heart rate, and more. This post will give you a detailed guide on how to connect Apple Watch to iPhone.

How to Connect Apple Watch to iPhone
Part 1

: Common Way to Connect a New Apple Watch to Your iPhone

When you switch from an old Apple Watch series to a new Apple Watch Ultra, Series 8, or SE, you can set it up and then pair it to your iPhone. After connecting an Apple Watch to your iOS device, you can set it as a new watch or restore data from a previous Apple Watch according to your need. You can follow the steps below to connect a new Apple Watch to your iPhone.

Step 1Keep pressing the side button on your Apple Watch until you see the Apple logo appear on the screen. You can turn it on and then put it on your wrist.

Step 2After you turn on the Apple Watch, you need to bring it near your iPhone. When the Apple Watch pairing screen appears on your iPhone, you can tap Continue to pair it. A swirling animation will show on the Apple Watch screen when it and your iPhone detect each other.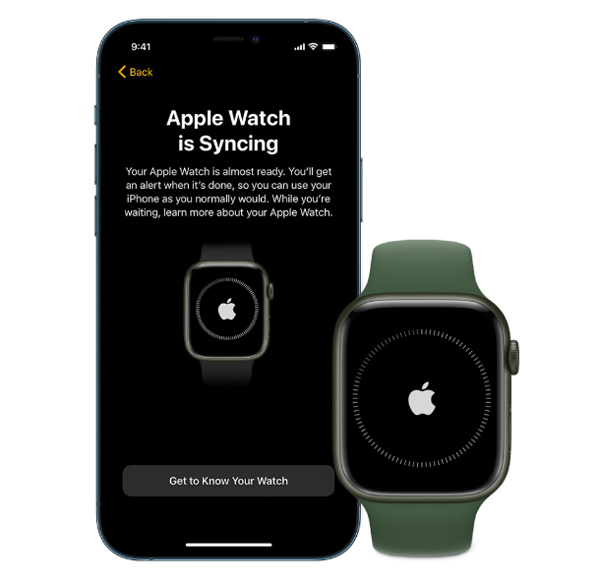 You can also go to the Apple Watch app on your iPhone, tap Pair New Watch, and Set Up for Myself. When the Apple Watch appears in the viewfinder, you can follow the instructions to pair the Apple Watch with iPhone.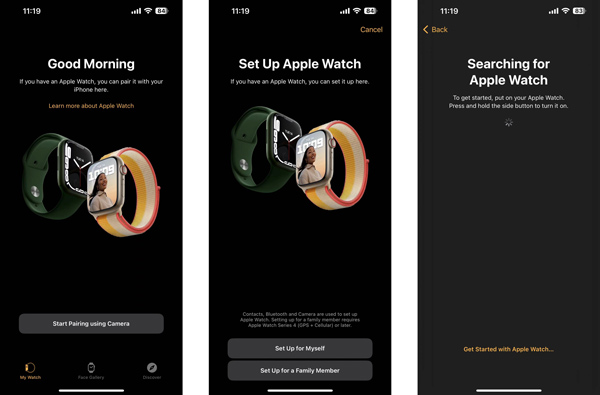 Step 3You can choose the Set Up as New Apple Watch option, agree to Apple's terms and conditions, and then sign in to your Apple account. Tap the OK button on the Shared Settings screen.
Step 4When you are guided to the Apple Watch Passcode interface, you can tap Create a Passcode and set a preferred code for your watch. If you prefer a complex password, here you can select Add a Long Passcode. After that, you can check the Heart Health features of your Apple Watch and then tap the Continue button to move on.
Step 5You should know that Apple Watch supports Apple Pay. So, on the next screen, you can choose Set up Apple Pay or Set Up Later, according to your need. Moreover, you can check the related safety functions. If you get an Apple Watch that supports cellular connectivity, you can tap Set Up Cellular to customize associated settings. When you see the Cellular Is Ready prompt, tap Continue to finish the setup.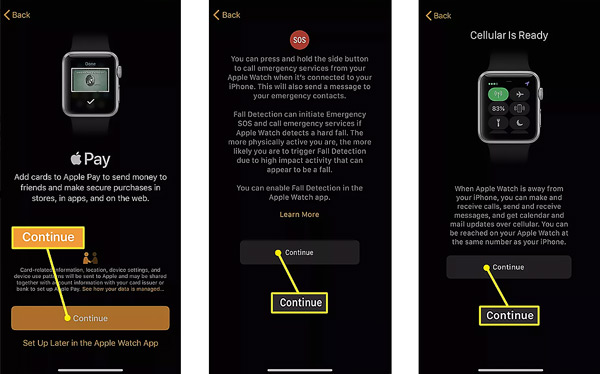 When setting up a new Apple Watch, you should ensure you are using an iPhone 5S or a newer device with the Apple Watch app installed. Moreover, you need to turn on the Bluetooth function on your iPhone and connect it to a stable Wi-Fi network.
Best iPhone Transfer to manage various iOS data
When you want to manage, back up, or transfer all types of iOS data on your iPhone, you can use the famous iOS data transfer tool, iPhone Transfer. It supports contacts, photos, videos, music, notes, reminders, messages, and many other files. You can transfer data between an iOS device and a Windows/macOS computer.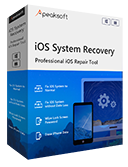 4,000,000+ Downloads
Backup and transfer various iOS files between computers and iDevices.
Manage and edit photos, videos, music, contacts, and more on iOS devices
Sync all types of iOS data to the computer, iTunes, or another iOS device safely.
Support all iOS devices, including iPhone 14/13/12/11/XS/XR/X/8/7/6, etc.
Part 2. FAQs of How to Connect Apple Watch to iPhone
Question 1. How to connect an Apple Watch to a new iPhone?
If you have paired the Apple Watch to your old iPhone, after you set up the new iPhone and restore all iCloud backup and iOS settings, it will be automatically recognized and connected to your new iPhone.
Question 2. How to unpair and remove an Apple Watch?
When you want to remove a paired Apple Watch from your iPhone, you can go to the Watch app, tap My Watch, and then hit the All Watches tab to display all Apple Watches you have ever paired. Tap the i icon next to the target device, and then tap Unpair Apple Watch to confirm your operation.
Question 3. How do you use an iPhone to unlock your Apple Watch?
If you are using an Apple Watch that runs watchOS 7.4 or later and an iPhone with iOS 14.5 or later, you can use your iPhone to unlock Apple Watch. You need to enable the Unlock with iPhone feature in the Settings app of your Apple Watch. After that, you can pick up your iPhone and unlock it through Face ID, Touch ID, or passcode. This operation will also unlock the paired Apple Watch.
Conclusion
Apple Watch can work with your other Apple devices to offer faster communication, more organized schedules, and efficient transactions. This post tells how to connect Apple Watch to iPhone. You can follow the step-by-step instructions to pair it with your iOS device.