As iOS users, you must know that the iOS system has a relatively strict registration during the usage process, for example, you can not install apps freely like users of Android or use the third-party app to unlock your iPhone without password. In this case, jailbreaking iOS devices like jailbreaking iPhone is popular among users. Thus, this article will show you how to jailbreak iPhone on Windows using Checkra1n. Besides, there will be an efficient way for you to back up your iPhone data so that you can jailbreak your iPhone without worries.

Part 1

: What is iPhone Jailbreaking?

Before starting the guide, let us discuss what iPhone jailbreaking is. If you have used iOS devices for years, you may be familiar with iPhone jailbreaking. In short, iPhone jailbreaking is a technical means to obtain the highest permissions on iOS, the operating system of Apple's portable devices. Users can obtain the highest permissions on iOS by using this technology and may even further unlock the restrictions on mobile networks imposed by operators. If your iPhone is jailbroken successfully, you can have the right to download and install apps not from the App Store.

However, jailbreaking iOS 15 is harder than ever, and Checkn1x has not supported jailbreaking iOS 15 up to now, so this post will meanly present the step-by-step guide on jailbreaking iOS 14 and before.
Part 2

: How to Back up iPhone Data Before Jailbreaking

To avoid iPhone jailbreaking from damaging your data stored in the device, backing up your data is necessary before jailbreaking your iOS devices. And we recommend you an effective program, Apeaksoft iOS Data Backup & Restore, to help you finish the data backup process.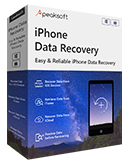 4,000,000+ Downloads
Back up various iOS data like photos, contact, message, note, etc., in one click.
Preview and restore all iOS files from backup without overwriting.
Support all popular iOS devices, data types, iOS versions and systems, and so on.
Step 1. Install and run iOS Data Backup & Restore.
Go to the official website of this software and download it, then click the package to open and install iOS Data Backup & Restore on your Windows or Mac computer according to the on-screen instruction. Later, launch it on your computer.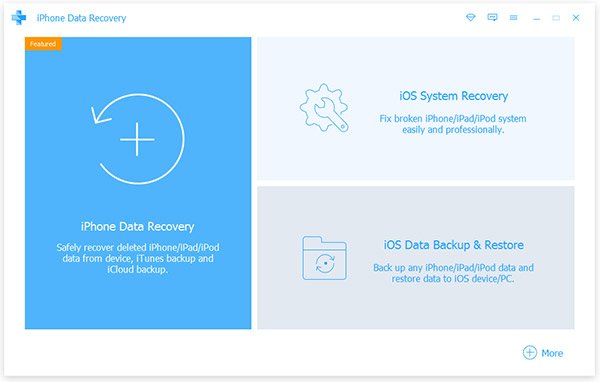 Step 2. Select iOS Data Backup
Choose the iOS Data Backup & Restore option from the interface, then click the iOS Data Backup button to enter the backup window.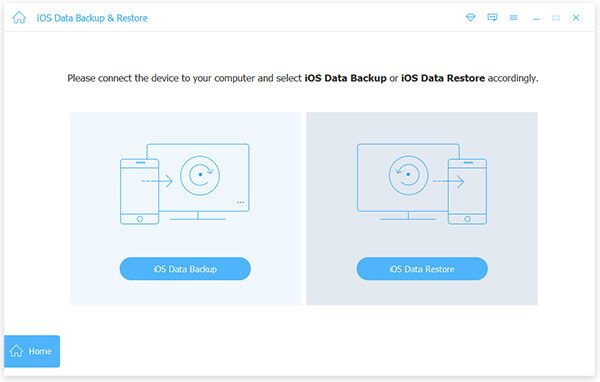 Step 3. Customize backup data
After scanning your iPhone, the data types you can backup will be presented on the interface for you to select, containing photos, videos, audio, messages, call history, etc. Later, you can click the Next button to start backing up your iPhone data to the computer.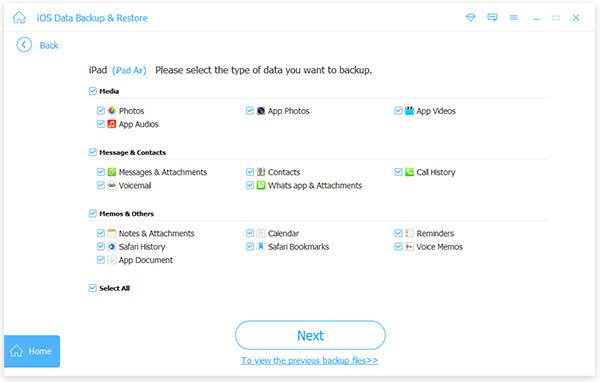 Part 3

: How to Jailbreak iPhone on Windows Using Checkra1n

Before reading and using this tutorial to jailbreak your iPhone on your Windows computer, please ensure that your computer's system is Windows 7 or later. And your iPhone should run iOS 12.3 to iOS 14.8 and not have a lock screen password if it is iPhone 8/8 Plus/ X. Besides you also should prepare a blank USB flash drive with over 2GB capacity. Here are steps in detail:

Step 1. First of all, download and install Checkn1x and Rufus on your Windows computer.

Step 2. Insert the USB flash drive you have prepared into your computer and launch Rufus. Then click the SELECT button to look for the checkn1x file you have downloaded and choose it. Later, click the START button to burn the ISO file to your USB flash drive.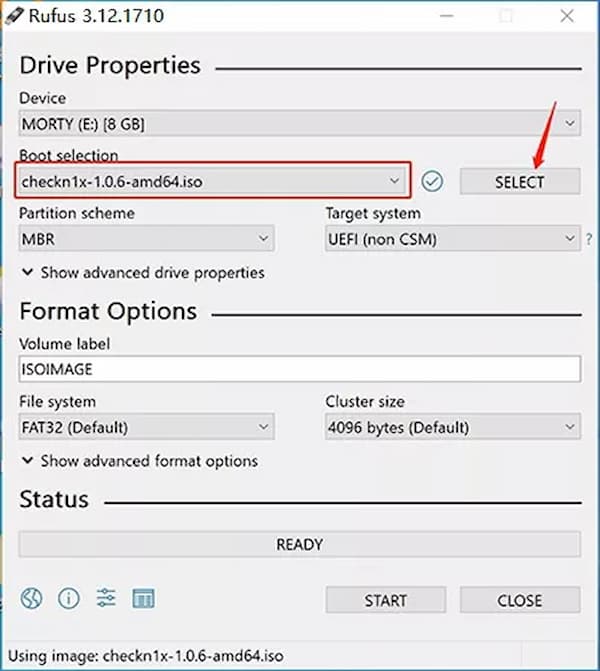 Note: A warning window called "ISOHybrid image detected" will pop up after clicking the START button. Please check the box of Write in DD Image mode and click the OK button.
Step 3. Please wait for about three minutes to complete the burning process, click the CLOSE button. Besides, after burning, you should unplug and insert your USB flash drive again to avoid your computer cannot recognize the USB flash drive.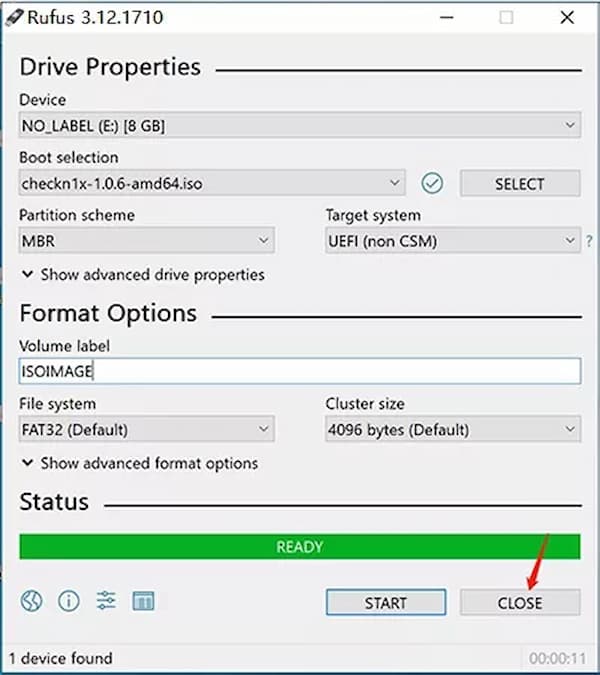 Step 4. Restart your Windows computer and press Esc or F12 (it depends on the label of the computer) on your keyboard before the brand logo appears to enter the BIOS mode and select your USB flash drive. Then you will enter into the Welcome to checkn1x window.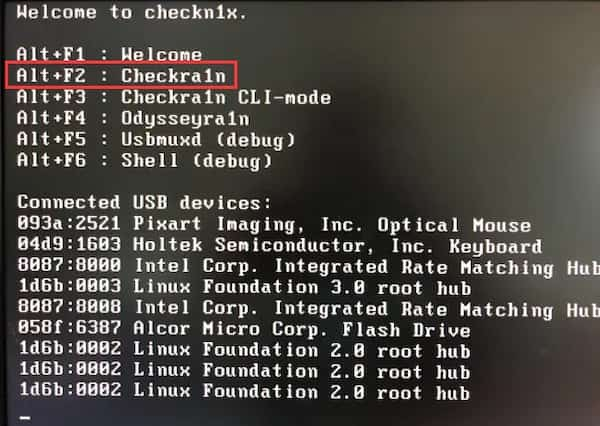 Step 5. Press Alt + F2 on your computer's keyboard as the screen says to enter into the Welcome to checkra1n window. And then, please use the USB cable to connect your iPhone to the computer.
Step 6. After connecting, use the arrow key on your keyboard to select the Options button and press Enter to open the jailbreaking tool setting screen.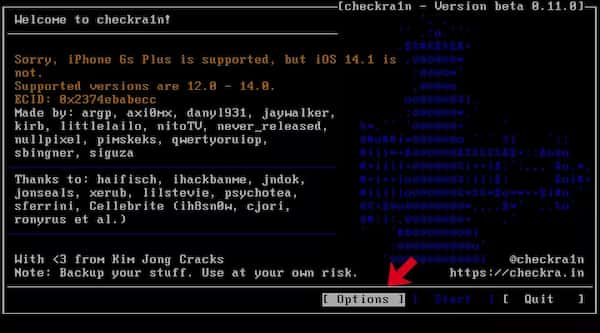 Step 7. Pick out the Allow Untested iOS/iPadOS/tvOS versions option with the same operation as Step 6 says. After that, use the same operation to select Skip A11 BPR check. Then select the Back option to return to the main interface.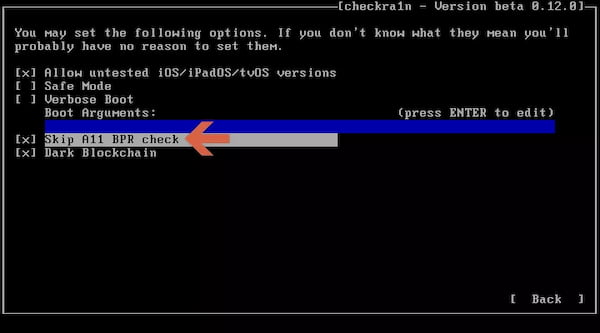 Step 8. Use the arrow key and Enter on your keyboard to select Start. Then select Next to make your iPhone enter into the DFU mode as the on-screen instruction says.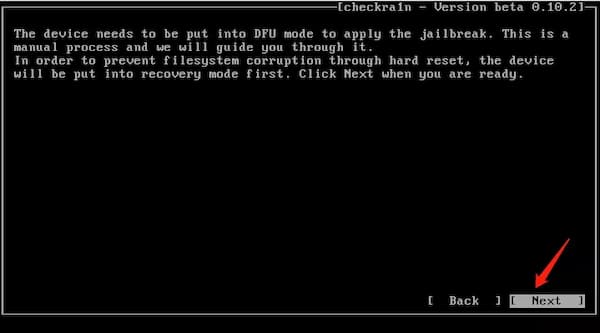 Step 9. Finally, after entering into the DFU mode successfully, your iPhone will be jailbroken automatically. When the process finishes, choose the Done button and unplug your USB flash drive and iPhone.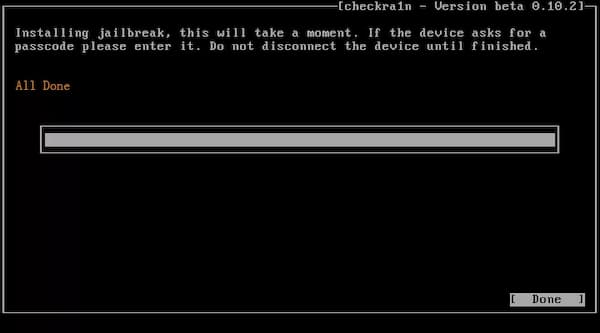 Part 4

: How to Use Checkra1n to Jailbreak iPhone on Mac Computer

Step 1. First of all, you should download, install, and launch checkra1n on your Mac computer. Then, please click the Start button to begin jailbreaking.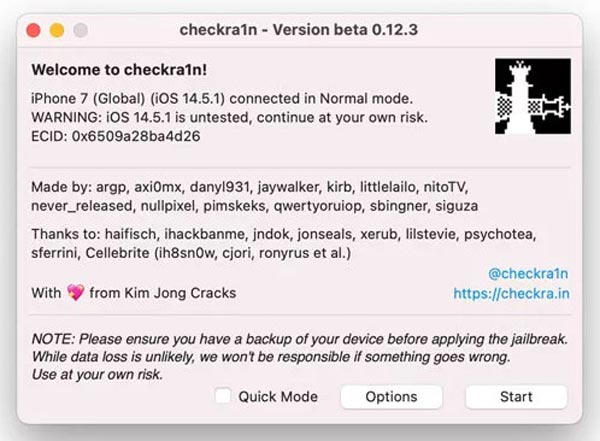 Step 2. Later, a warning window will pop up, and you need to click the OK button to continue.
Step 3. The next step is that you should click the Next button to enable your iPhone to enter the recovery mode.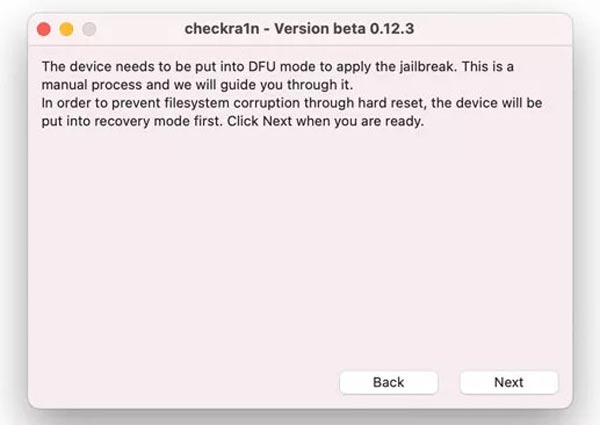 Step 4. Then you should click the Start button to put your iPhone into the DFU mode in the window below.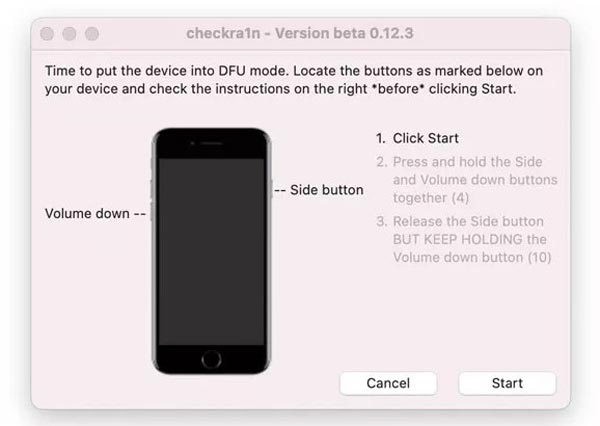 Step 5. After entering DFU mode successfully, please click the Done button to finish jailbreaking.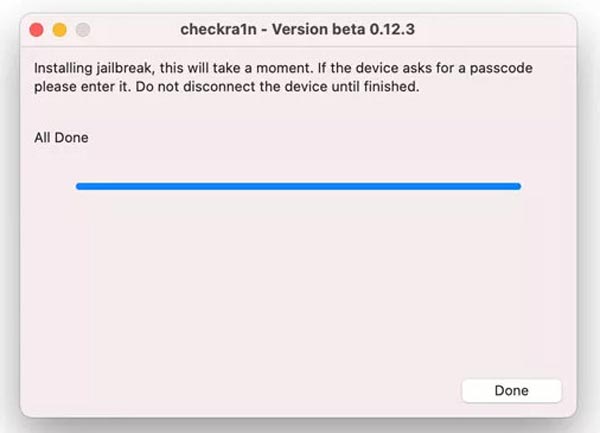 Part 5

: Recommendation: Best Software to Unlock iPhone

After jailbreaking iPhone successfully with steps above, you can do more operations on your iOS devices with few limitation. Hence, we recommend you an effective and convenient tool: Apeaksoft iOS Unlocker. When you forget password of your iPhone and it has been jailbroken, you can download and install this software to easily unlock it without password.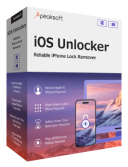 4,000,000+ Downloads
Wipe iPhone passcode to get into screen-locked device.
Remove forgotten Apple ID to activate iPhone as a new one.
Recover and remove Screen Time restriction password.
People Also Ask:
Part 6. FAQs on iPhone Jailbreaking
Can jailbreak ruin your iPhone?
In a physical sense, jailbreak does not damage your iPhone. But it probably ruins the system of your iPhone.
Is jailbreak a virus?
The jailbreak itself is not a virus, but it is easily affected by viruses because users can download and install apps from the source that Apple or Google does not protect on the jailbroken iPhone.
Does updating iOS remove the jailbreak?
No, updating iOS does not remove the jailbreak, but it can lead to a boot loop.
Conclusion
After looking through this post, you might know how to jailbreak your iPhone with checkra1n. And you also get a great data backup tool for your iPhone if you need to back up your information one day.