Every time when Apple releases a new iPhone model, jailbreaking iPhone will become a hot topic on Internet. It is well-known that iOS is a close mobile operating system. Unlike Android, you cannot install an app from the source other than App Store on your iOS device. This post will tell you the knowledge about jailbreaking iPhone running iOS 11/10/9.

Part 1

: What Does It Mean to Jailbreak iPhone

Jailbreaking iPhone is to free it from the limitations imposed by Apple and carriers. Once it succeeds, iPhone can do things it cannot previously, such as install apps downloaded from websites.

Every coin has two sides, so does jailbreaking iPhone. After that, you cannot update software or ask Apple or your carrier to repair iPhone anymore. Moreover, the stability and security will also be broken. So, you should think about it carefully.

Someone asked whether jailbreaking iPhone is legal. The answer is varied depending on your country.
Part 2

: How to Jailbreak iPhone Running iOS 11/10/9

As said before, jailbreaking iPhone is dangerous, so you should start with backup. Apeaksoft iOS Data Backup & Restore is a professional toolkit for iPhone users to back up their devices. It is not only simple to use, but also supports backup iPhone in one click. Then access canijailbreak.com to find whether your iPhone can be jailbroken.
How to Jailbreak iOS 11.0 to 11.4.1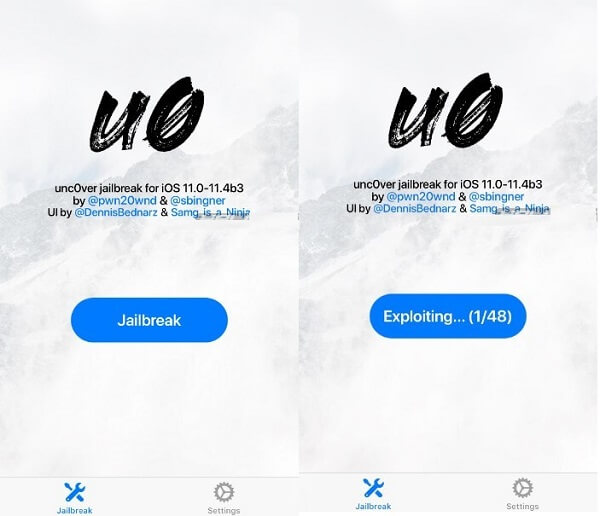 Step 1. Turn on your iPhone, disable passcode and Find My iPhone in the Settings app.
Step 2. Download UnC0ver from the Ignition signing service and tap Install button to install it on your iPhone.
Step 3. Go to Settings -> General -> Profiles & Device Management and tap Trust "i-MD Holdings (Hong Kong) Limited". If prompted, tap Trust again.
Step 4. Next, open UnC0ver app, tap Jailbreak button and follow the onscreen instructions to jailbreak your iPhone 6 without computer.
How to Jailbreak iOS 10 to 10.3.3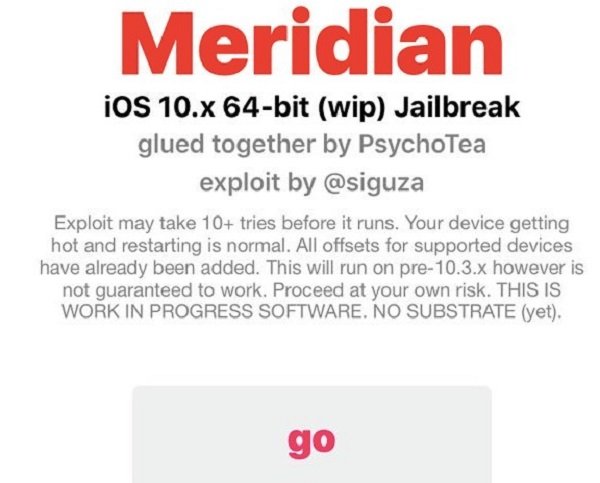 Step 1. Download both Meridian Jailbreaking IPA file and Cydia Impactor to your PC.
Step 2. Plug your iPhone into your computer with the Lightning cable.
Step 3. Open Cydia Impactor, and drag and drop the IPA file into the window.
Step 4. Fill out the necessary information, such as your Apple ID, username, and more. Then the app will start installing on your iPhone.
Step 5. Head to Settings -> General -> Profiles and find the profile associated with Meridian Jailbreaking.
Step 6. Next, open the app and tap the Trust button. Then press Go to start jailbreaking iPhone 5/6 and more running iOS 10 to 10.3.3.
How to Jailbreak iOS 9.1 to 9.3.4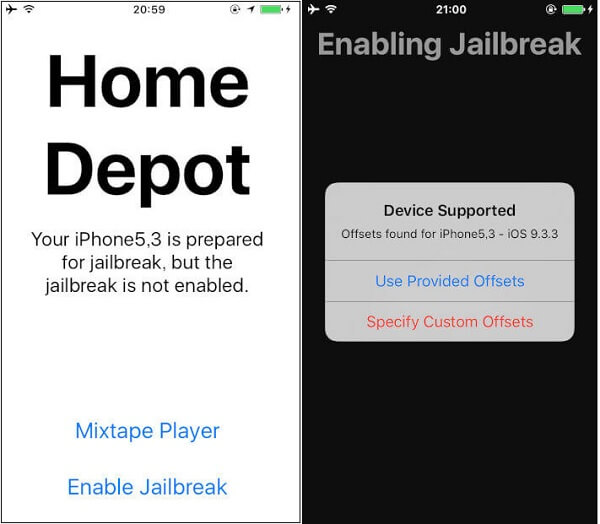 Step 1. Also open the Cydia Impactor utility, and wait for it to recognize your iPhone after connecting it to your computer.
Step 2. Download MixtapePlayerRC3.ipa, and drag and drop it into Cydia Impactor.
Step 3. Enter your Apple ID and password to install the IPA file.
Step 4. Go to Settings -> General -> Profiles, select your Apple ID and trust it.
Step 5. Run the Home Depot app, tap Enable Jailbreak button, and proceed following the onscreen instructions to jailbreak your iPhone 4/5.
Step 6. Tap Prepare For Jailbreak and then Accept. When prompted, select Dismiss and then Proceed With Jailbreak.
Step 7. Next, tap Begin Installation and select Use Provided Offsets to start installing Cydia. When iPhone jailbreaking finishes, Cydia will appear on your home screen.
Part 3

: How to Unjailbreak iPhone

Once your iPhone is jailbroken, you cannot update iOS anymore. To get rid of jailbreak, try Apeaksoft iOS System Recovery.
Unjailbreak iPhone without losing any data.
Get the latest iOS system on your iPhone automatically.
Fix various software issues caused by iPhone jailbreaking.
Compatible with all iPhone and iPad models.
Download for Win
Download for Mac
How to Unjailbreak iPhone
Step 1. Connect your iPhone to iOS System Recovery
Download and install the iOS system recovery tool on your computer.
Hook up your iPhone to the same computer via a USB cable.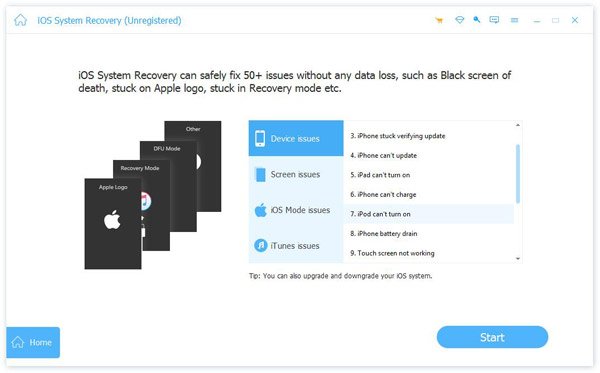 Step 2. Unjailbreak iPhone immediately
Click Start button and turn your iPhone to Recovery or DFU mode. Then fill out the Info window based on your iPhone model, and hit the Download button. After downloading firmware, the software will unjailbreak your iPhone automatically. When it is done, the latest iOS system will be installed on your iPhone.
Tip: If you do not understand how to put iPhone to Recovery or DFU mode, hit the Question icon on top of the window to get the onscreen guide.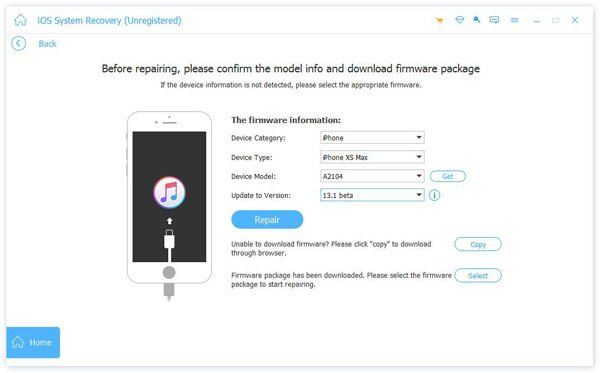 Conclusion
Based on our sharing above, you should understand how to jailbreak iPhone 7/6/6s/5/5s/5c/4. First of all, we suggest you to learn what jailbreak iPhone means. If you are sure, follow our guide to get what you want. When you want to get rid of the jailbroken iOS, use Apeaksoft iOS System Recovery to get the latest iOS system.