Burning CDs is iTunes's extensive feature; however, you might not notice it at all. That is why we want to explain how to burn a CD on iTunes in this post. Would like to store your favorite music on a CD? Read the article and find what you want quickly.

Part 1:

How to Burn a CD on iTunes

As mentioned previously, iTunes has the capacity to burn music on a blank CD, but there are some tips you should know before implementing:
The amount of songs you can burn to a CD in iTunes various depending on the storage capacity of your disc. A 650MB disc, for example, can fit about 74 minutes of music. You should check your CD before burning.
iTunes is able to burn a playlist to a CD, but you have to set the silence between songs manually.
Bear in mind that iTunes executes serious copyright regulations, so if your songs are not authorized to play on your computer, iTunes will fail burning them on a CD. The best way is to listen to all songs before burning a CD with iTunes.
How to Burn a CD with iTunes
Step 1: Open your iTunes, go to Help > Check for Updates and up iTunes to date. On Mac, go to Apple menu > System Preference and get the latest version of iTunes.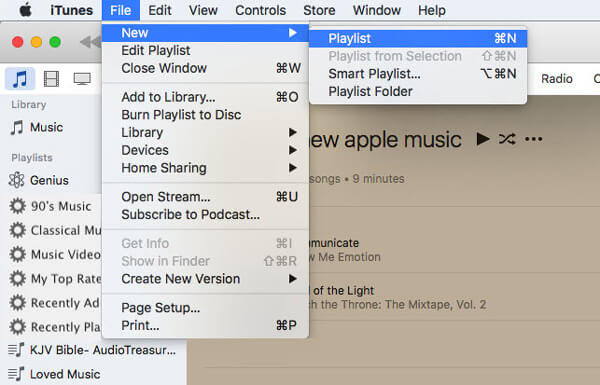 Step 2: Create a new playlist after updating. Head to File > New > Playlist and name the new playlist on the left sidebar. (Create the wrong playlist? Just remove the playlist from iTunes before burning to CD.)
Step 3: Click Edit Playlist to switch to the editing mode, and drag and drop the songs you intend to burn on a CD to the playlist. When it finishes, click Done to confirm it.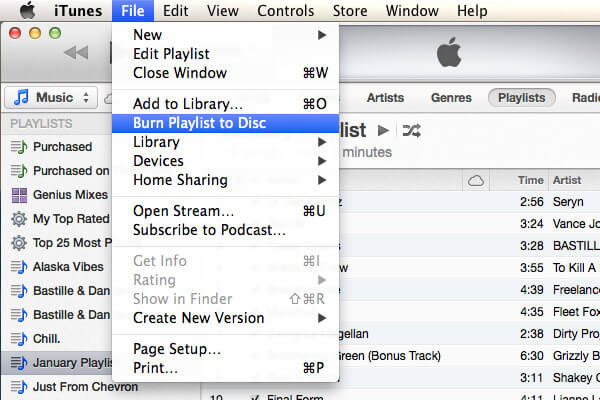 Step 4: Next, put a blank CD into your optical disc drive and wait for iTunes to detect it. Then select the new playlist and click File > Burn Playlist Burn Playlist to Disc to open the Burn Settings dialog.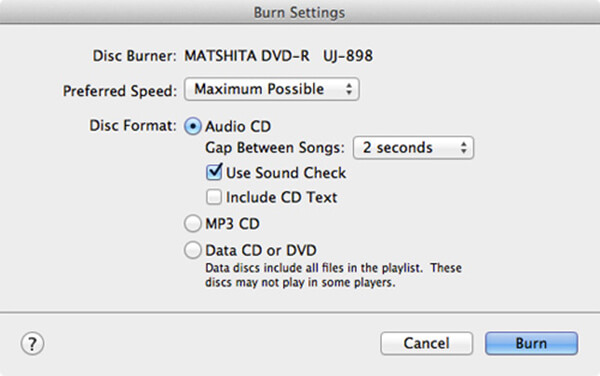 Step 5: Adjust the Preferred Speed from the drop-down list. Select Audio CD Audio CD next to the Disc Format option, and set the Gap Between Songs, which determines how long the silence between songs is, or select None for gapless playback. If you check the box next to Use Sound Check, all songs on the CD will play at the same volume. The Include CD Text option will determine whether display song information on your CD player or not.
After setting, click the Burn button to start burning a CD from iTunes
If iTunes fails to write your music on the CD, choose the slowest write speed from the Preferred Speed option and try again.
Part 2:

How to Burn a CD without iTunes

As you can see, burning a CD with iTunes is not available to all songs. The copyright protected music cannot be written on CDs in iTunes. From this point, we recommend Apeaksoft DVD Creator, which is an alternative solution to burn CDs without iTunes.
Import music from your hard disk or iTunes library.
Edit the songs with the built-in audio editor.
Customize audio quality and other options as you wish.
Burn your favorite music on a CD with a single click.
Download for Win
Download for Mac
Anyway, DVD Creator is the best option you can find to burn a CD without iTunes.
How to Burn a CD with iTunes
Step 1: Get the best CD maker application
DVD Creator offers two versions, one for Windows 11/10/8/7 and the other for Mac. Download and install the right version for your machine. Then put a blank CD into your CD drive, launch the application and select your disc type in the home interface.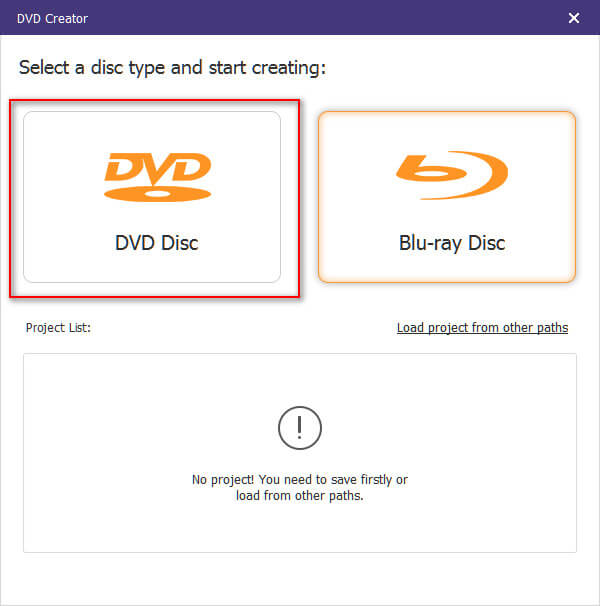 Step 2: Add music into the alternative to iTunes
Click the Add Media Files button at the upper left corner to trigger the open file dialog. Navigate to the music files, select all of them and click Open button to add them to DVD Creator. If you want to edit some songs, select them and click Audio Edit to open them in the Audio Editor window. Moreover, you can find other advanced tools on the right panel.
Go to the bottom area, select your CD type from the Disc Type dropdown menu, choose the proper quality and click Next button.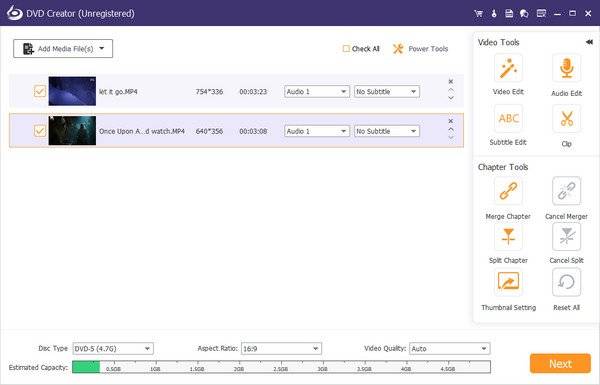 Step 3: Burn a CD without iTunes in one click
When you are presented the database of Menu Template, select your favorite one and click the Burn button. Next, check the box next to Burn to disc and select your CD from the dropdown list. If you want to loop play all music, tick the checkbox of Loop play all titles. Finally, click the Start button to initiate burning a CD without iTunes. According to our test, it only takes a few minutes to create an audio CD.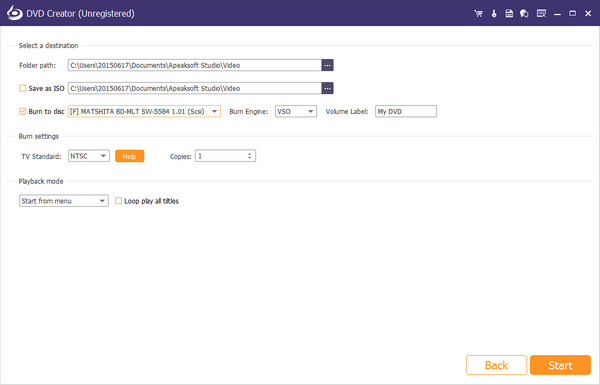 Unlike iTunes, DVD Creator supports almost all audio formats as well as any songs you got from YouTube or other websites. Moreover, it utilizes hardware acceleration and multi-core technology to improve the performance, so it is much faster than iTunes. Plus, we found that the success rate of making an audio CD is higher than iTunes.
Conclusion
This article has talks about how to burn a CD with iTunes. Firstly, you should read our tips about iTunes CD burning functionality. If you understand the requirements and still want to, follow our guide to write your favorite music to a blank CD using the latest version of iTunes. On the other hand, you should understand that iTunes is not the only option to make audio CDs. Apeaksoft DVD Creator, for example, is a professional way to make audio CDs. The biggest benefit is available to any songs. If you have any questions related to the topic, please leave our message below.