As the default web browser on macOS, Safari is fast and powerful. Another advantage is expandable with oceans of plugins. With these official and third-party plugins, you can block ads on web pages, grab online videos, make screenshots, hide your web footprint, and more. That is an important part of a personalized user experience. However, how can you remove unwanted Safari plugins? This guide will show you the steps in detail below.

Remove Safari Plugins
Part 1: Remove Safari Plugins in Batch
First of all, it is very difficult to access the system folders on macOS. Moreover, it is not safe to delete Safari plugin folders from your drive. If you do something wrong, your device may crash and become un-accessible. Fortunately, Apeaksoft Mac Cleaner can help you resolve this problem.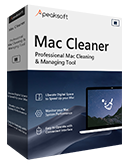 4,000,000+ Downloads
Scan all Safari plugins in seconds.
Preview and delete Safari plugins in batch.
Won't interrupt your files and data.
Compatible with macOS 11, 10.15, 10.14, 10.13, 10.12, etc.
How to Remove Safari Plugins in Batch
Step 1Scan plugin manager
Install the best plugin manager on your computer. Launch it when you want to clean up Safari plugins. Now, you can see three options on the screen. Choose the ToolKit and then select Uninstall. Once you are ready, click on the Scan button to begin looking for Safari plugins from your macOS.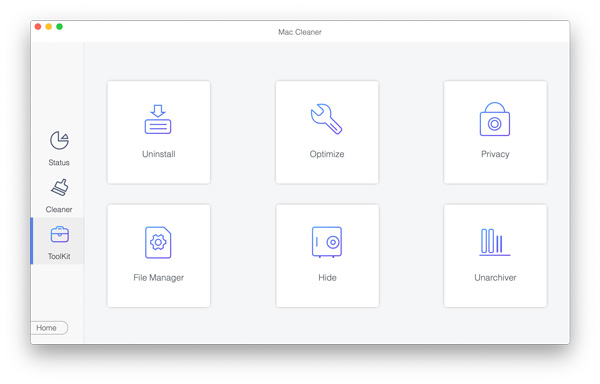 Step 2Delete Safari plugins
When plugin scanning is done, you can view them on the list. Check the unwanted plugins and click the Clean button at the bottom right corner to delete them from your computer. Wait for it to finish and restart your Safari. You will find the browser becomes clear and runs fast.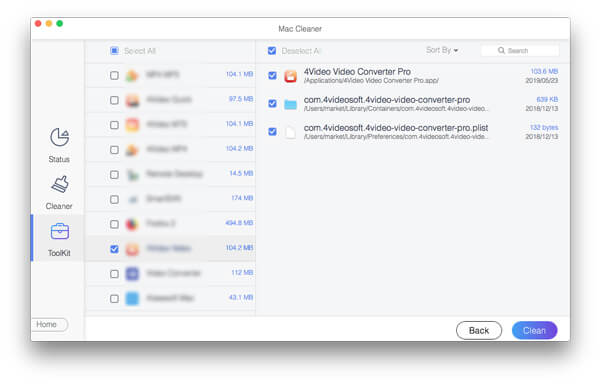 Part 2: How to Remove Safari Plugins Manually
Of course, you can remove Safari plugins manually if you have some technical skills. For average people and beginners, we do not suggest you do it by yourself since it may bring risks to your device.
Step 1Open your Safari browser from the Applications folder or dock. Go to the Safari menu and choose Preferences.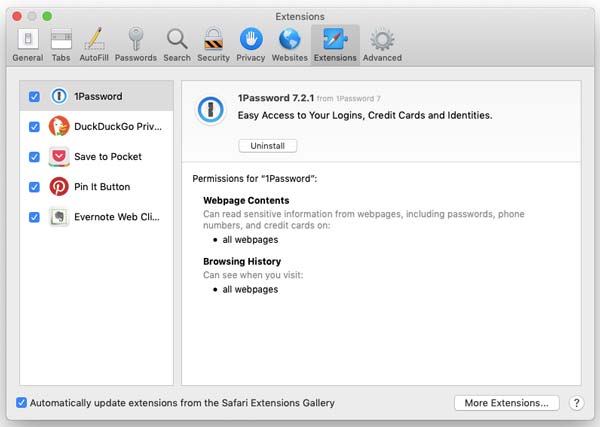 Step 2Switch to the Extensions tab on the pop-up dialog and you will see all plugins that have been installed in your browser.
Step 3Click and highlight an unwanted plugin, and click the Uninstall button.
Tips : If you just do not need the plugin temporarily, uncheck the box next to it and the plugin will disappear from Safari. The next time when you need it, you can enable it on the dialog directly.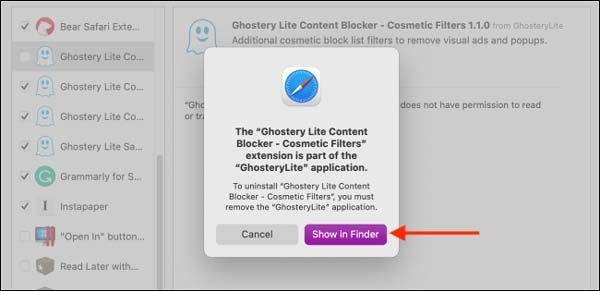 Step 4Now, you will be presented with a pop-up message. Make sure to select the Show in Finder button. Then select the plugin and press the Delete key on your keyboard or drag it to the trash bin.
Step 5When prompted, enter your username and password, and click OK to confirm it. Until now the Safari plugin will be deleted completely. When it is done, you will get the notification message. You can repeat the last three steps to remove each of the unwanted plugins from Safari.
Note : When deleting the plugin in the Finder app, you must be careful. If you delete other files, your macOS or other apps may freeze or crash.
Extended Reading:
Part 3: FAQs about Safari Plugins Removal
How do I find Safari plugins?
There are several ways to view your Safari plugins:
Click the Help menu in Safari, and select Installed Plugins. Then you will see a list covering all Safari plugins currently on your macOS. Open the Preferences dialog from the Safari menu, and head to the Extensions tab. Now, you can view and manage your plugins.
Go to the /Library/Internet Plug-Ins/ folder in your Finder app and you will find the plugins' folders and files on your drive.
Can I delete a plugin from macOS directly?
Yes, you can go to the Safari plugins folder in the Finder app, and delete unwanted ones directly. However, this way is not recommended due to security issues.
Why I cannot remove Safari plugins?
The reasons why you cannot remove a Safari plugin include two aspects, the plugin is persistent or your workflow is wrong. For persistent plugins, you can quit your Safari, and delete them by accessing the plugin folder. You can also use a professional plugin manager program to do it easily.
Conclusion
Now, you should understand how to remove unwanted Safari plugins from your computer. Plugins are small apps and they can slow down your Safari as time goes by. The best way to get rid of them is by deleting them from your hard drive completely. Apeaksoft Mac Cleaner, for example, helps you to find all plugins on your machine and delete specific ones in bulk. If you have other questions related to this topic, please leave a message below this post.