Kaspersky is a Russian multinational cybersecurity and anti-virus provider that offers many valuable products to protect your computer from hackers and the latest viruses, ransomware, and spyware. However, many reasons may make you want to uninstall Kaspersky for Mac. Are you looking for a way to remove Kaspersky from a mac without leaving any application trace?

Uninstall Kaspersky on Mac
This article lets you learn to delete the Kaspersky application from your Mac. Whether using Kaspersky Internet Security, Kaspersky Security Cloud, Kaspersky VPN Secure Connection, or Kaspersky Total Security, you can use the following two methods to remove it completely.
Part 1. Common Way to Manually Uninstall Kaspersky on Mac
Suppose you are not satisfied with the Kaspersky product or have found a better alternative, and want to remove it from your Mac. In that case, you can choose to delete it using the built-in uninstalling feature in macOS manually. This post takes the Kaspersky Internet Security application as an example.
Step 1Before you uninstall Kaspersky on Mac, you should close the Kaspersky application and quit all Kaspersky-related processes running in the background. You can click Kaspersky Internet Security in the top Menu bar and then choose Quit. To close all associated programs, you can open Activity Monitor on your Mac, click on the CPU tab, and locate and end them.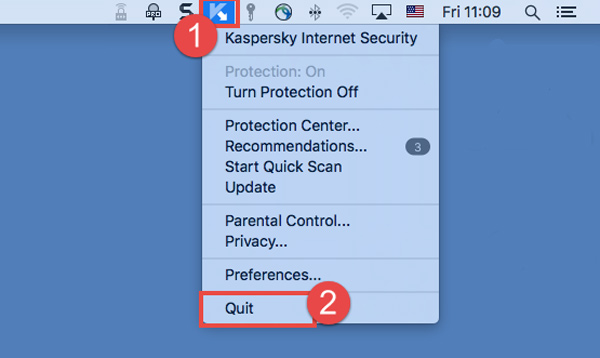 Step 2Go to the Applications window, scroll down to locate the Kaspersky folder, and open it. Double-click the Uninstall Kaspersky Internet Security and follow the instructions to confirm your operation. If you don't see the Kaspersky uninstall tool, you can free download it from its official website. Once the Kaspersky removal is finished, you can click the Quit button.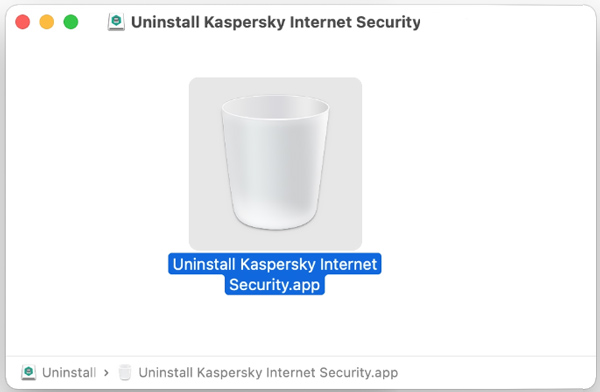 Step 3You need to check and delete the Kaspersky remaining files on your Mac. Open a new Finder window and press the Shift + Command + G shortcut to open the search panel. Type ~/Library in the search field and click Go to enter the Library folder. You need to check all the following sub-folders to find Kaspersky leftovers.
~/Library/Application Scripts
~/Library/Caches
~/Library/Saved Application State
~/Library/Group Containers
~/private/var/folders/I8
~/private/tmp
/Library/Launch Daemons

Step 4 After you uninstall Kaspersky and remove all its remaining files, you need to empty Trash to get rid of Kaspersky from your Mac completely.
Part 2. Better Way to Completely Remove Kaspersky from Mac
To thoroughly uninstall the Kaspersky anti-virus product, you can also rely on some professional uninstallers. Here we strongly recommend the powerful Mac Cleaner to help remove Kaspersky from your Mac.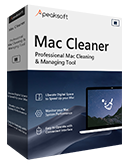 4,000,000+ Downloads
Uninstall Kaspersky on Mac and remove all its service files completely.
Offer uninstall, file manager, privacy, optimize, and other Mac cleanup tools.
Remove app leftovers, junk, duplicates, large & old files, and more to free up Mac space.
Check Mac's current status, protect Mac from malware and virus, and optimize Mac.
Step 1 Double-click on the download button above and free install it on your Mac. Launch this Kaspersky removal software, and click on the ToolKit tab to display more useful tools. Locate the Uninstall tool and open it.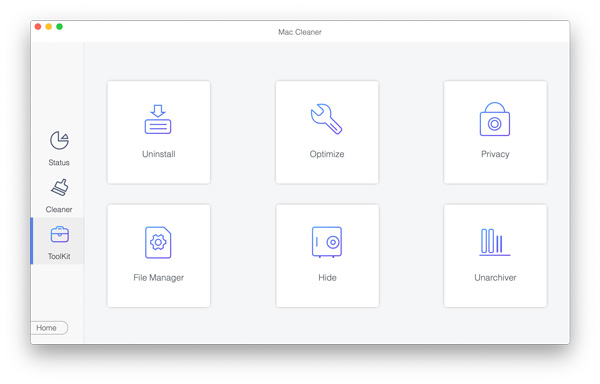 Step 2 You can click the Scan button to scan all installed applications on your Mac. After scanning, click the View button to list them. Find Kaspersky and then click the Clean button to uninstall it.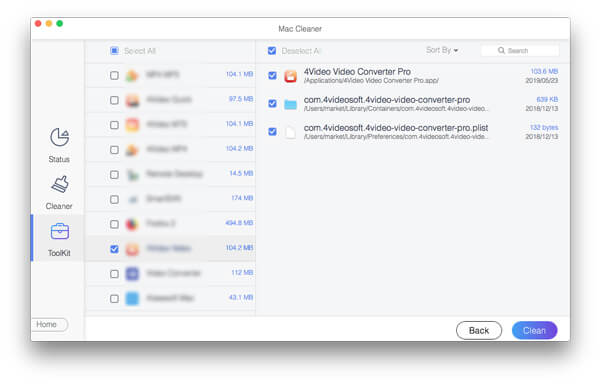 Step 3This recommended Mac Cleaner lets you quickly delete all types of useless Mac data, including app leftovers, system junk, similar photos, large files, old files, and more. You can use enter its Cleaner to clear them.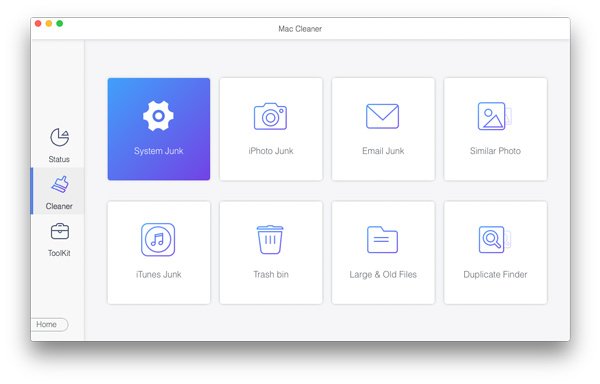 Don't Miss:
2 Different Ways to Completely Uninstall Wacom Driver on Mac
2 Effective Ways to Uninstall Opera on Mac
Part 3. FAQs of How to Delete Kaspersky from Mac
Question 1. How to temperately turn Kaspersky protection off on a Mac?
When you need to disable the Kaspersky protection for your Mac device temperately, you can click on the Kaspersky icon in the Toolbar and then click on the Protection Off option.
Question 2. Is Kaspersky Internet Security for Mac free?
No. Kaspersky Internet Security is not a free anti-virus product. Moreover, it does not offer a free version or free trial. Now you need to pay $ 15.99 for 1 Mac/ 1 Year, or $ 31.99 for 3 Devices/ 1 Year.
Question 3. Is Kaspersky Internet Security trustworthy?
Yes, Kaspersky is a safe antivirus and trustworthy. It can protect your computer and block all types of malware. Even though the current political situation in Europe has caused governments to warn about the potential security risks of using Kaspersky, it is actually safe.
Conclusion
If you are not happy with the current Kaspersky performance, you can choose to uninstall it and switch to another security solution. You can use the two methods above to remove Kaspersky from your Mac completely.