XVID is an open-source video format that can be wildly used on various platforms. It has the MPEG-4 standards and is distributed by GNU General Public License (GNU GPL). To open XVID videos on your computer or phone, you need professional XVID players. This article introduces you several best XVID videos on desktop and mobile devices.

XVID Video Codec Players
Part 1. Best XVID Video Codec Players on Desktop Devices
1. DivX Player
DivX Player is the best choice for playing XVID video files on your computer. It is capable to play XVID, MKV, and HEVC video up to 4K and convert videos to other formats. You can edit the parameters of your video in this tool including bitrate, resolution, and file size. You can also upgrade your XVID video with preset and merging functions.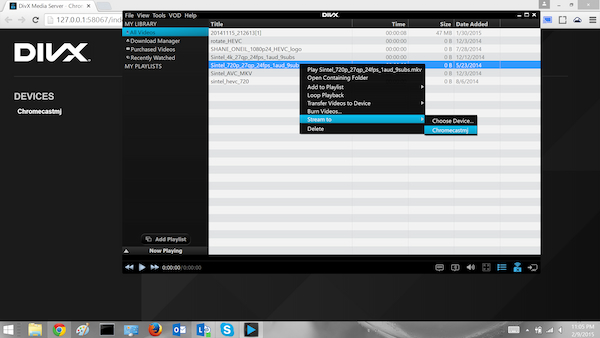 Pros

Play XVID video in 4K UHD.
Provide multiple language options.
Support 8 audio tracks and 2 subtitles in one video.
Advanced features including playback and screencasting.
Cons

Format compatibility is limited.
It might freeze during the process.
2. Apeaksoft Blu-ray Player
Apeaksoft Blu-ray Player can be another choice for you to play XVID videos on the computer. It supports the latest version of Windows and Mac systems. The powerful compatibility enables you to open various video formats including XVID, mp4, mkv, mov, swf, DVD, BluRay, etc.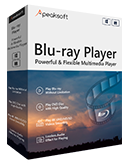 4,000,000+ Downloads
Open Blu-ray Disc and DVD on your computer.
Play 4K UHD, 1080p, 720p HD, and SD Video in all mainstream formats.
Support lossless audio playing and stereo sound effects.
Step 1Download Apeaksoft Blu-ray Player on the official website. Launch it and click the Open File button on the interface. You can select XVID videos in the browse folder and open it.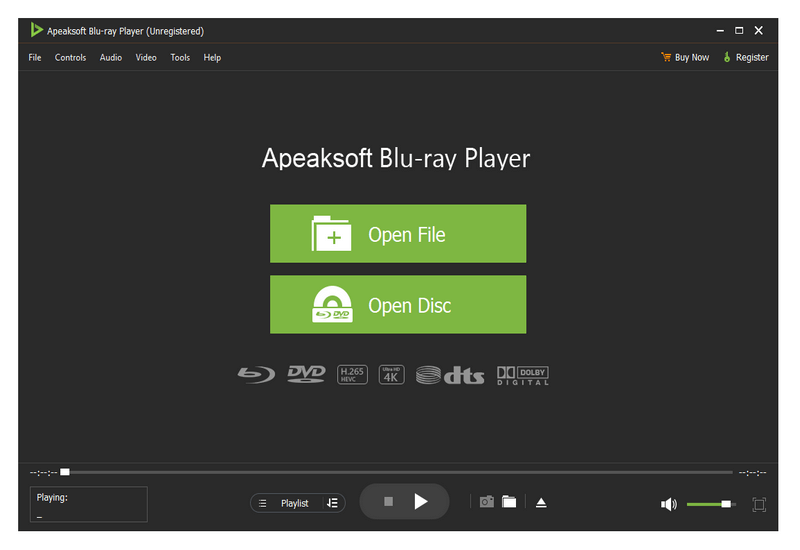 Step 2The video will be played automatically in the player. You can click buttons on the interface to control the playing and adjust the volume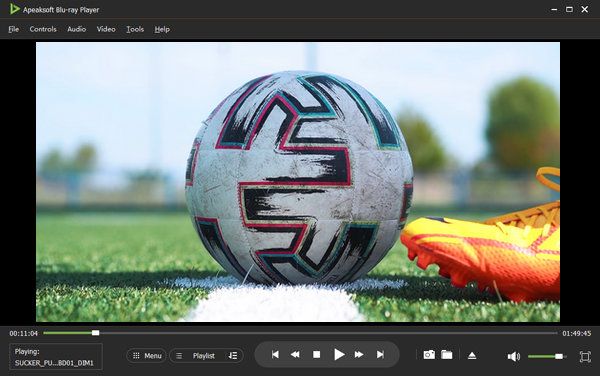 3. VLC Media Player
VLC Media Player is a free and open-source player on Mac and Windows systems. As a cross-platform multimedia player, it can play almost all the media files easily on your computer.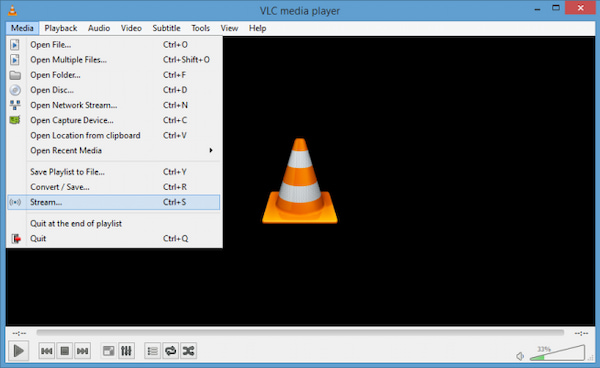 Pros

Supports multiple XVID codecs including MPEG/RMVB/FLV/V10 bit
Stable performance and safe to use.
Cons

The editing feature is too complex for users.
4. KMPlayer
KMPlayer is one of the most popular video players on the Internet. You can play XVID videos and customize playing options to get the perfect experience.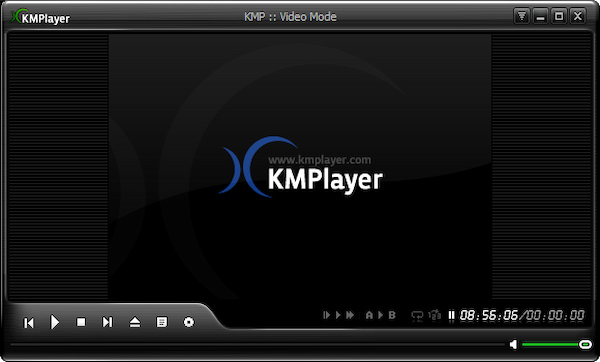 Pros

Add audio effects to improve the sound quality.
Play various video formats in high resolution.
Cons

Sometimes the download link doesn't work on the website.
It doesn't have an equalizer option.
5. Free XVID Player
It's a player specially designed for XVID videos which means it can play XVID videos smoothly with the best effect.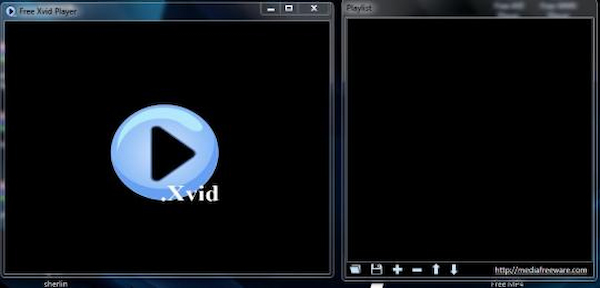 Pros

Simple interface and easy to use.
It's free for all the features.
Cons

It can only play XVID formats.
It needs to download an extra codec to work.
Part 2. Best XVID Video Codec Players on Mobile Devices
1. BSPlayer
It's a powerful video player with hardware accelerating features. It can play XVID videos on your android phone with subtitles and playback function.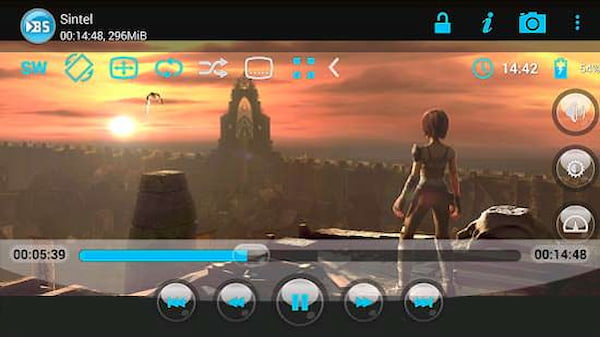 Pros

Support opening various video formats including AVI, Xvid, MOV, MKV, MPEG, MTS, etc.
Create a playlist and various playback modes.
Cons

The latest version has some errors on the file list.
It takes a long time to launch the player.
2. Playable
Playable is an app for iPhone and iPad to play XVID videos. It allows you to watch high-quality videos with playback mode. It can also transfer XVID videos between devices and share videos.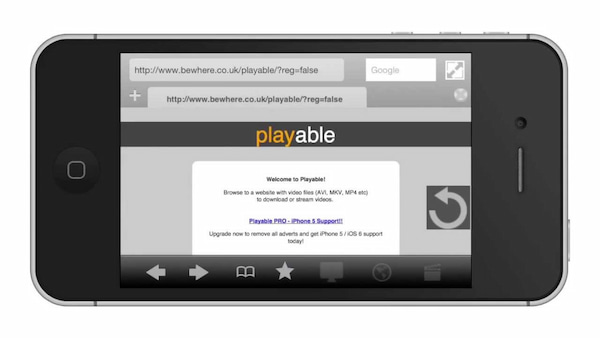 Pros

Optimized for the latest version of iPhone and Retina display.
Share videos to various platforms like Facebook and Twitter.
Cons

It's not free.
It's stop being developed now.
3. MoboPlayer
MoboPlayer is a powerful media player that allows you to watch XVID video on your Android device. You can load different formats of subtitles for your XVID movie easily.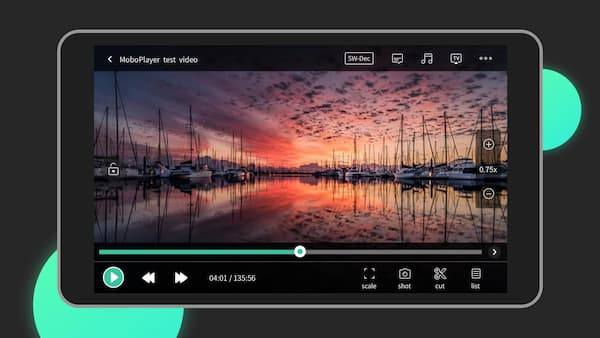 Pros

It can create playlists and play entire folders from your Android phone.
The UI is well-designed and clear.
Cons

It's slow to open high-quality videos.
The translation in the interface is bad.
Part 3. FAQs about XVID Video Codec Players
1. How can I fix the XVID codec?
You should download and install the codec for XVID files and update the driver of your computer. If the error is caused by viruses or malware, you need to set antivirus software on your computer.
2. Is DivX Player free to use?
DivX Player has two plans. One is free but the function is limited. DivX Pro requires purchase and it costs $19.99. the pro version has a video pack, cloud connect, ad-Free, and additional advanced features such as custom encoding settings.
3. Is DivX safe?
Yes, it is. It has built-in anti-virus software that can protect your computer and detect issues on your devices. If you download the DivX player from the official website, it's safe to use.
Conclusion
This article introduces you best XVID players on computers and phones. You can learn the specific features, pros, and cons of this software. DivX Player is a player designed for XVID videos and its powerful features can improve the experience. Apeaksoft Blu-ray Player is another tool you can consider to play XVID videos. If you want to know more about XVID players or you have any questions, you can feel free to contact us.