Although music streaming services, like Spotify, Apple Music, Pandora, and Soundcloud, can help us get popular tunes immediately, what if we want to enjoy our local music collections? I bet you have downloaded a lot of music files for your iPod. So, what if you have an impulse to play them on your computer with hi-fi?
Besides, music streaming services need network service. And most of them require you to subscribe to a premium plan to enjoy music with no limit. Therefore, how can you enjoy music offline for free?
Don't worry! In this post, you will learn the 7 best free music players to play your favorite music collections with lossless sound effects on Windows PC and Mac.

Free Music Player
Part 1. Best Free Music Player for Both Windows and Mac
As we said, if you are not a premium member of an online music streaming service, you may not enjoy all the music freely. And it would be unnecessary for you to subscribe to a premium plan if you only want to listen to the music that you have already downloaded. You can simply apply a free music player on your computer.
Perhaps you are afraid of losing sound quality when using a free music player. But there are actually some pretty fantastic free versions. For example, Apeaksoft Blu-ray Player is a great choice. Strictly speaking, it is not a free media player. But please pay attention to my words – a media player, not a music player.
Apeaksoft Blu-ray Player is a media player that can play Blu-ray/DVD disc, folder, and ISO image files with the immersive visual experience. It can also play 4K UHD, 1080p FHD, 720p HD, and SD video in any format. And last but not least, it can play audio files with lossless sound effects. If you want to play Blu-ray movies without a watermark, then you need to purchase a full license. But if you only want to play and enjoy your music files, it is completely FREE!
It supports almost all audio formats: MP3, MP2, AIFF, AAC, FLAC, M4A, WMA, MKA, AC3, AMR, AU, OGG, WAV, etc. It also offers you High-Definition (HD) surround sound, DTS-HD Master Audio, Dolby TrueHD, Apple Lossless Audio Codec so that you can get the stereo sound effect. This music player has no ads. What's more, you can use it to create your own playlist.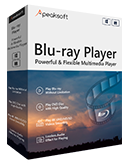 4,000,000+ Downloads
Play your favorite music collections with the best sound quality for free.
Generate your own playlist with the music files that you prefer.
Adjust the playback order by name/size/date, or customize it as you like.
Support 3 useful playback modes: Order, Random, and Single.
And this audio player is quite easy to operate. It only takes a few steps to enjoy your music. You can follow the instructions below.
Step 1Free download the music player on your computer. Then launch the program after the installation. Once you enter the main interface, click on the Open File button and select the audio file that you want to play.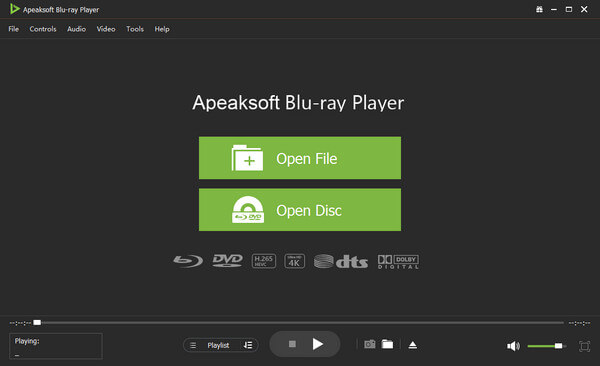 Step 2Then you can enjoy your music with the best sound quality. You can pause, stop, fast-forward, rewind the music during the playback. If you have a music playlist, you can click the Playlist button.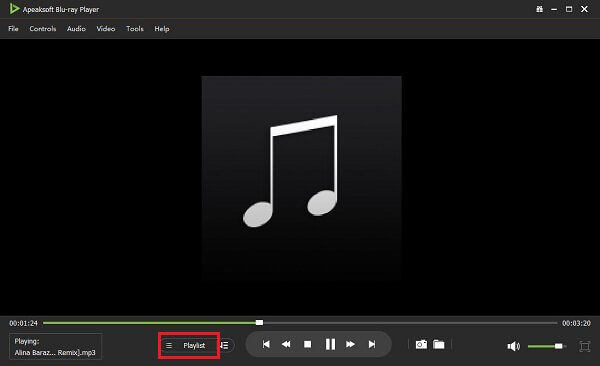 Step 3If you want to play more than one song, you can add other audio files to the playlist. In the playlist, you can drag and adjust the order of the song according to your preference. You can also change the playback mode if you want to repeat the song or play them at random.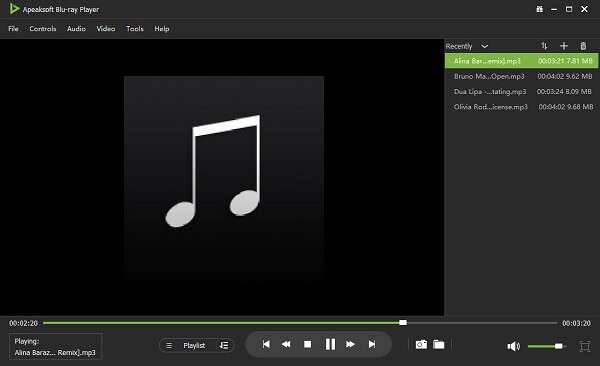 Without a doubt, Apeaksoft Blu-ray Player is the best music player that can help you play all kinds of media files. Besides this player, we've also downloaded and used other free music players on the market. Here are the Windows music players that you can have a try.
Part 2. 3 Powerful Free Music Players for Windows 10/8/7
1. MusicBee
MusicBee is a free music player that can manage and play your music collection, podcasts, audiobooks, and web radio stations at ease. It supports every audio format. You can even use it to convert media and sync files to phones and computers. If needed, you are able to change the appearance to the one you like. It can also import your iTunes and Windows Media Player libraries.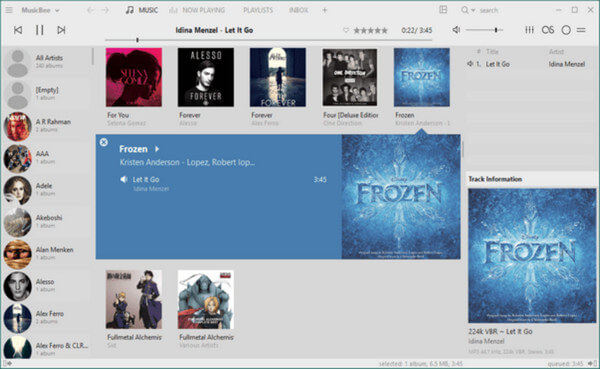 2. MediaMonkey
Similar to MusicBee, MediaMonkey is equipped with a bunch of powerful tools. Apart from playing both music and video, you can also organize your collection without any hassle. It supports over 100,000 file and playlist types. Speaking of which, the playlist tools of MediaMonkey make it easy to create playlists based on your needs. Also, it can record music, search for the metadata, sync with Android devices, etc.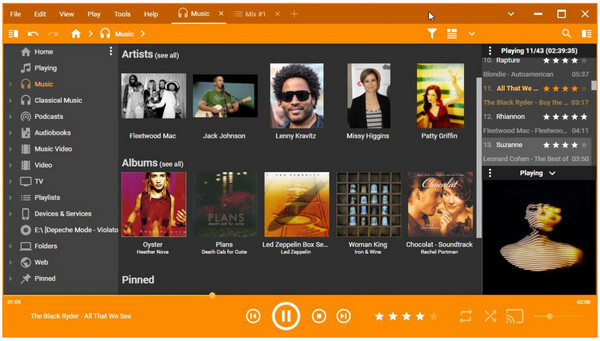 3. Groove Music
Groove Music is the default player of Windows 10. So, you can easily create a playlist with the music on your OneDrive or hard disk. You can listen to the web radio stations with this player. It is also available on iOS, Android, Windows phone, and Xbox One. You don't need any tech knowledge to operate this player. But it does not have an equalizer.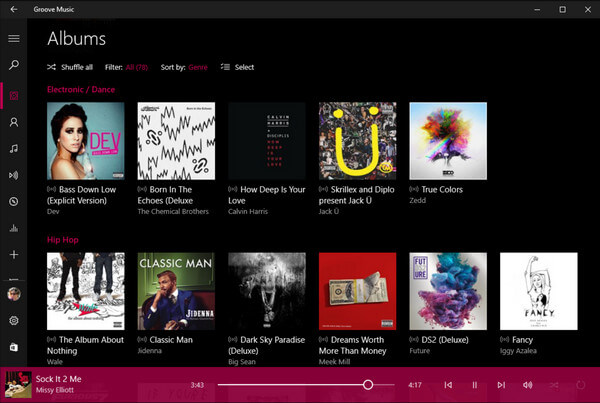 Part 3. 3 Handy Free Music Player Software for Mac Users
1. VOX Player
As a Mac music player, VOX Player can play FLAC, MP3, ALAC, DSD, OGG, and even high-resolution music at ease. You can also use it to share your favorite songs with friends effortlessly. It provides a sound equalizer with 30+ presets and unlimited online storage to store your music. However, this feature is not free. You need to subscribe to the premium plan to enjoy features like storage and advanced audio settings.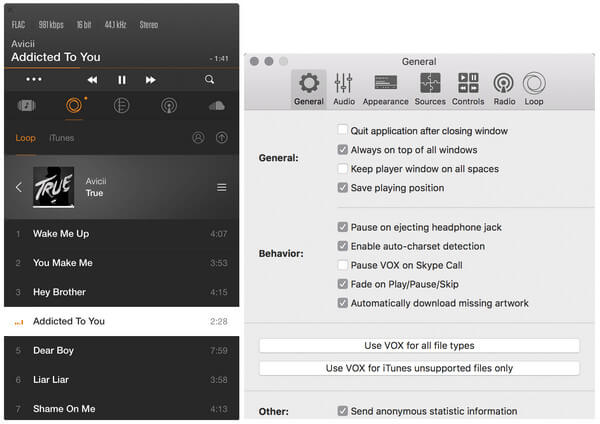 2. Amarra
Developed by Sonic studio, Amarra is also a great choice when you play high-resolution music. It contains the 3-band parametric equalizer. You can export the Apple music library using this application. You can not only browse your albums by artist but adjust your headphone sound output as you like.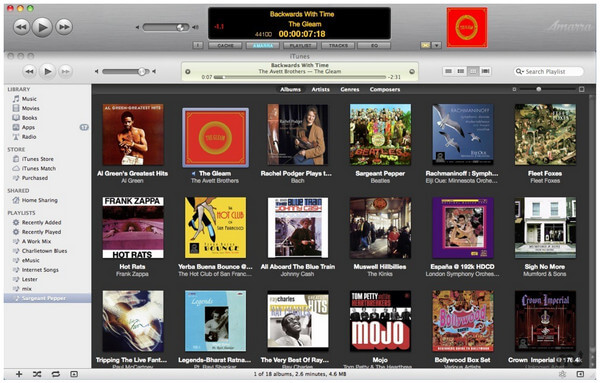 3. VLC Media Player
And here comes our last recommendation – VLC Media Player. It is open-source and completely free to use. In fact, this lightweight player is available on Linux, Mac OS X, Windows, Unix, Chrome OS, iOS, and Android. It can handle almost all audio and video format that exists. It can help you manage your music with ease. You can sort your tracks by album, artists, genre, etc.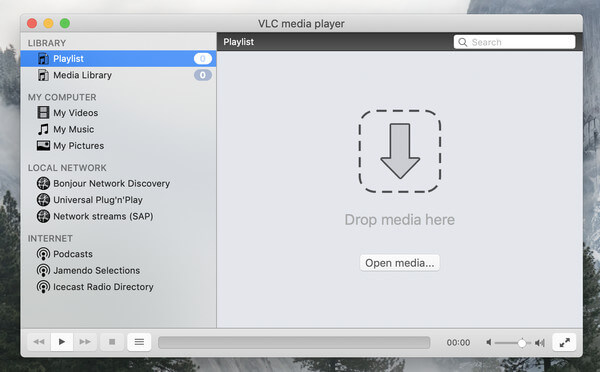 Part 4. FAQs of Free Music Player
1. Is Spotify offline free?
Spotify provides 2 versions for users - free and premium. Both can play Spotify content as long as you are connected to the Internet. But the free one does not support downloading music for offline listening.
2. How do I download music for free?
You can try some free music downloader sites, such as Bandcamp, DatPiff, Free Music Archive, and Musopen.
3. Is MediaMonkey free?
Like Spotify, it also offers 2 plans for users with different requirements. The base program is free to use but the premium gold license will charge you a fee.
Conclusion
In this article, I mentioned the best music players that can play songs offline for free. Hope you find one of them useful. If you have other recommendations, feel free to let us know.