Today, the video has become the most important way to get entertainment partly because digital technology progress. However, every coin has two sides, so does digital videos. According to our research, the video format is the biggest challenge for audiences. MOV, for example, is Apple QuickTime Movie file container. In another word, it is not friendly to PC. Sometimes, QuickTime Player even cannot open MOV files. This article will identify and list top 9 best MOV players for PC and Mac.

MOV Player
Part 1: Top Pick of MOV Player
Apeaksoft Blu-ray Player appears the top of our list. Since it includes a huge package of codecs, users can play any MOV videos without problem. Plus, it puts full control of video playback to your hands.
Pros

Play MOV video files smoothly on both PC and Mac.
Support almost all video formats, like MOV, MP4, AVI, etc.
Correct image color, quality and more.
Offer bonus features, like snapshot.
Cons

After the free-trial, you need to purchase a license.
How to Play a MOV File with the Best Quality
Step 1Open a MOV
Install the best MOV player to your computer and launch it. The player is compatible with Windows 10/8/7 and Mac OS X. Click the Open File button in the home interface to open a MOV file from your local disk.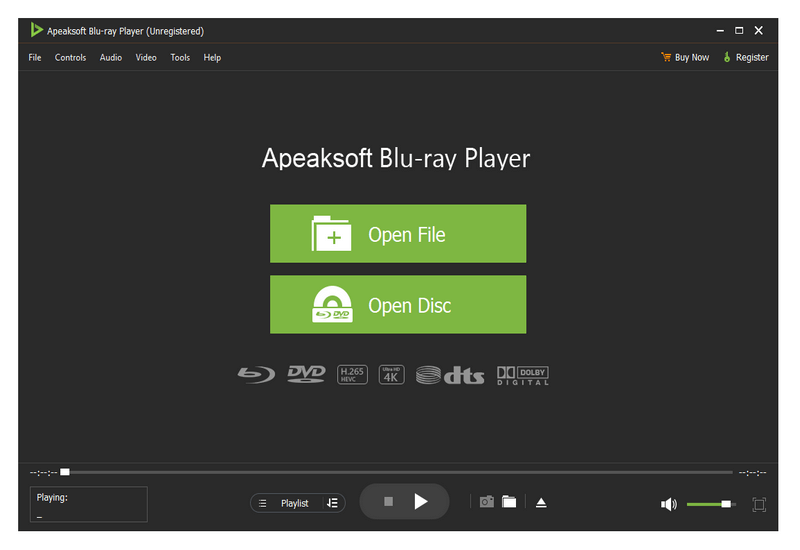 Step 2Control MOV playback
After video loading, it will begin playing in the player window. The buttons at the bottom lets you play, pause, stop, fast-forward, and rewind the playback. The Camera icon enables you to take a snapshot. If the audio is not good, adjust it with the Volume option. There are advanced controls in the Controls, Video, Audio and Tools menu at the top menu bar. You can reset them based on your need.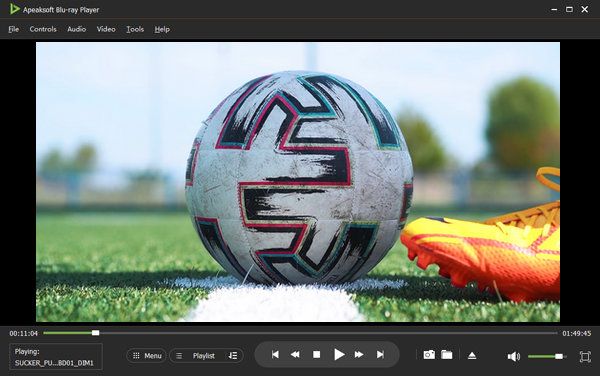 Part 2: 5 Best MOV Players for Windows
Top 1: MPC-HC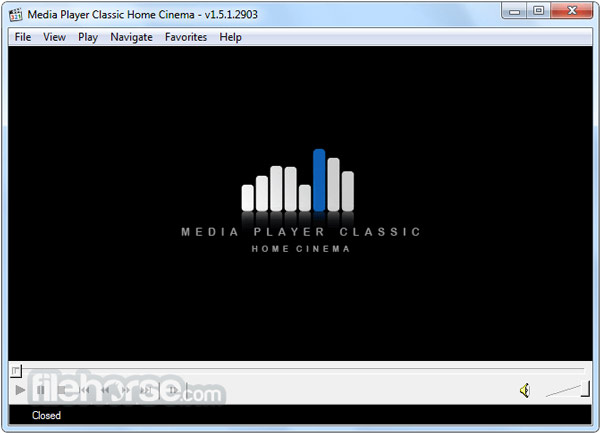 Sometimes, you need a simple MOV video player without many features. MPC-HC is just the tool for beginners and average people. The intuitive interface is lets you enjoy your favorite videos easily. More importantly, it is completely free of charge.
Pros

Lightweight and play videos fast.
Provide a portable version and no requirement of installing.
Available to both old and new PCs.
Equip a straightforward GUI.
Cons

It cannot enhance image quality.
It lacks advanced features, like video sync.
Top 2: KMPlayer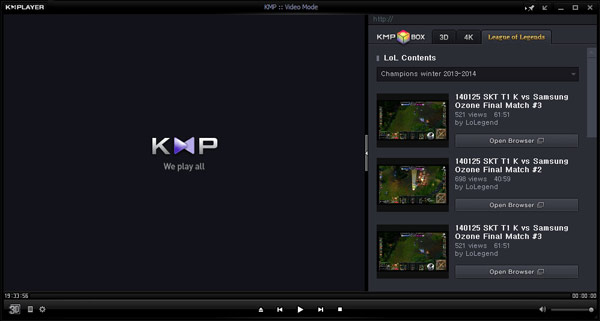 KMPlayer is another free MOV video player available to PC. It now provides mobile apps for iOS and Android too. In addition to local MOV videos, it is able to stream online videos and live broadcasting via URL.
Pros

Play a wide range of video formats.
Create playlists and play videos without interruption.
Offer good picture and playback quality.
Support a variety of languages.
Cons

It lacks the online support team.
There are extensive configurations confusing beginners.
Top 3: PotPlayer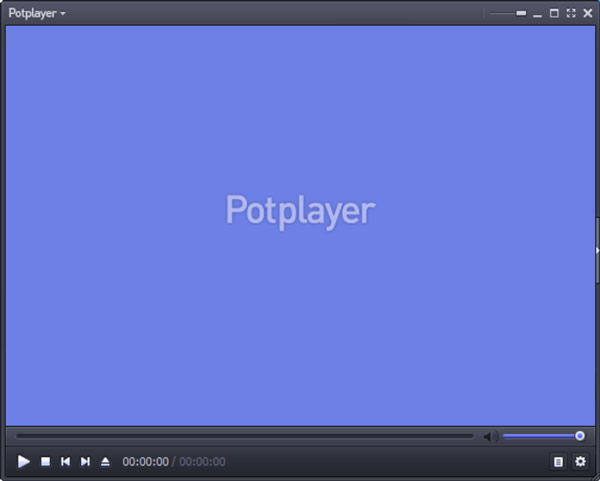 PotPlayer is the best free MOV player. It was released by the same author with KMPlayer, Daum. The video playback is awesome. Plus, it is more stable and versatility. It supports nearly 1000 file formats with no extra codecs.
Pros

Support almost all media formats.
Include GPU acceleration.
Light on resource usage when playing.
Provide a variety of skin themes.
Cons

There is no help file in the video player.
It cannot play online videos.
Top 4: GOM Media Player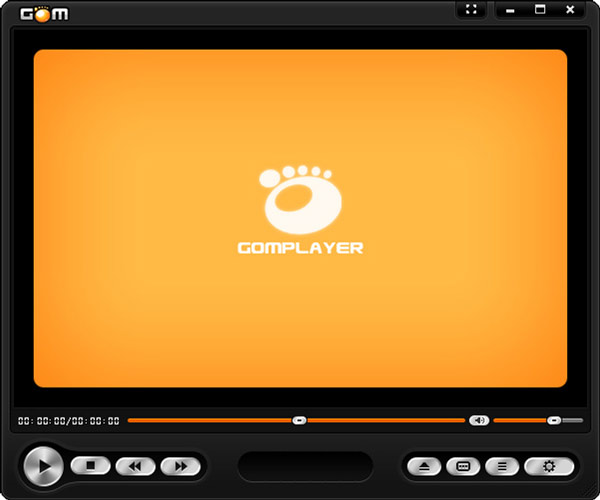 GOM Media Player is one of the best MOV players for beginners. It comes with a large codec package, so you can play most popular video files with internal codecs. Even if a video format is not compatible, the player will direct you to install the right open-source codecs.
Pros

Compatible with plentiful video formats.
Repair and play broken AVI files.
Exchange free features with ads.
Integrate a well-designed interface.
Cons

It packs with extra software.
There is no way to remove ads.
Top 5: SMPlayer
SMPlayer is an impressive MOV player for PC and Linux. The high-level of portable and stable make it appearing on our list. Moreover, it is available in a number of languages in addition to English.
Pros

Work with a peasant interface.
Remember playback position.
Search for subtitles online.
Play MOV files with shortcuts.
Cons

The DVD playback is poor.
There is no playback control on Windows 7.
Part 3: 3 Best MOV Players on Mac
Top 1: VLC Media Player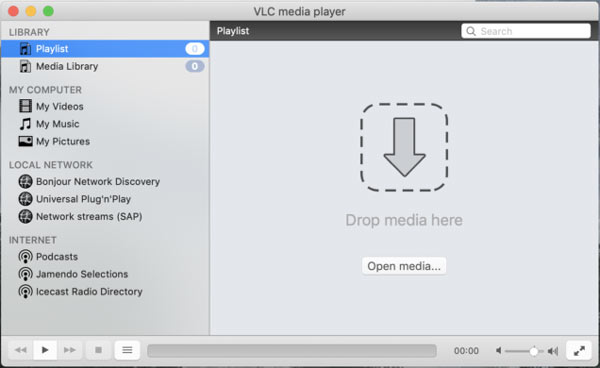 VLC Media Player is a popular MOV player for both computer and mobile devices including Mac. When finding QuickTime could not open a MOV, you can try VLC as the alternative to enjoy your favorite contents.
Pros

Play and stream videos easily.
Control VLC with keyboard shortcuts.
Include extensive options and bonus tools.
Download and record online videos.
Cons

It does not support playlist.
There is no way to customize the interface.
Top 2: 5KPlayer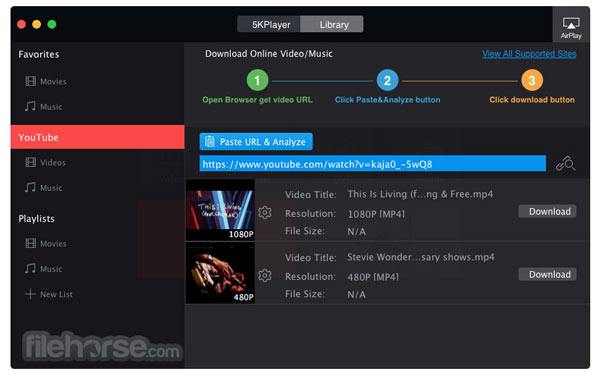 5KPlayer is an all-in-on MOV file player for Mac. It is able to play local video files, online streaming as well as live broadcasting. Moreover, it enables you to download unprotected videos from YouTube and more.
Pros

Support video quality up to 5K.
Compatible with a lot of popular video formats.
Include a video downloader.
Free to download and use with some limits.
Cons

It may slow down your computer.
There are too many configuration options.
Top 3: UMPlayer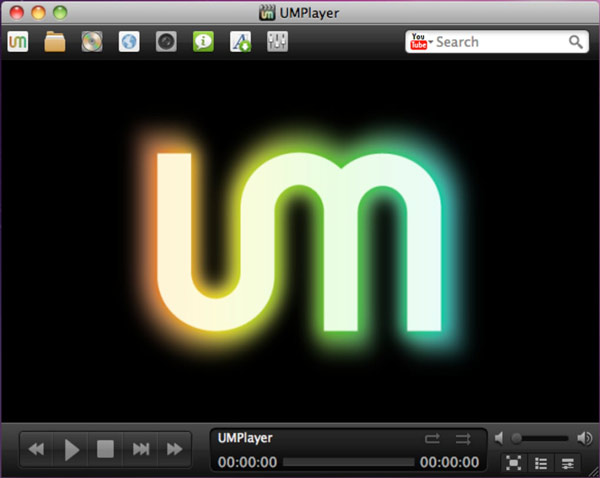 UMPlayer is a crossing-platform MOV player for Mac and PC. Instead downloading videos, it integrates YouTube to the player, so you can watch the latest clips with a network. It includes more than 270 codecs and supports extra codecs.
Pros

Download subtitles automatically.
Play online TV shows and radios.
Use less resources when playing videos.
Let you beautify the interface.
Cons

There are some problems on HD video playback.
It only supports limited languages.
Part 4: FAQs of MOV Player
Is VLC still the best video player?
Yes, VLC is still one of the best video players, but now you have a lot of options, such as KMPlayer, UMPlayer and more. They are as powerful as VLC and free of charge for full version.
Why QuickTime cannot play some MOV?
If the MOV files contain the video or audio codecs that QuickTime does not support, the player won't open or play your videos. Moreover, the corrupted MOV files are not playable in any video players. Besides, you can convert MOV to QuickTime supported MP4 for smooth playback.
How to play MOV in Windows Media Player?
There are two options. Download the external codec package and install it to your WMP. Or you can convert MOV to WMV or MP4 and play in WMP.
Conclusion
This article shared you top 9 best MOV player programs for Windows and Mac. They can help you to enjoy your favorite movies, TV shows or home-made videos saved in MOV format. Now, you can pick the most appropriate player for your machine. Apeaksoft Blu-ray Player, for example, is not only easy to use, but also able to provide excellent experience. More issues? Please contact us by writing down them below this post.