When you have downloaded many OGG music with high quality, you will find they can't be played on Windows Media Player or QuickTime. OGG, or OGG Vorbis, is a kind of lossy audio format that is always contained in OGG Theora and OGG Speex. It has a smaller size with higher quality than MP3, but it's not compatible with most video and audio players. Thus, this article will introduce the best 10 OGG audio players for Windows/Mac. You can learn about their features, and choose the desired one to download.

OGG Player
Part 1: The Best OGG Player to Player OGG Music with High Quality
To play OGG files with high quality on your computer, Apeaksoft Blu-ray Player must be your best choice. It's a versatile OGG file player that supports playing OGG, AVI, WMV, TS, FLV, MTS, M2TS, MKV, TRP, MXF, etc., with very high quality. With its simple interface, you can also adjust the audio tracks and effects to keep a better audio-visual experience.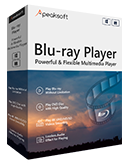 4,000,000+ Downloads
Support all the popular audio and video formats, including OGG, FLAC, WAV, MP3, etc.
Intuitive and user-friendly interface for easy and quick playing.
Advanced audio encoding technologies to provide lossless sound quality.
Multiple channels to play OGG audio files with a better experience.
Although it's easy to use, you can also learn about the detailed steps to play OGG files with this OGG player.
Step 1Free download Apeaksoft Blu-ray Player on Windows/Mac and launch it on your computer. Click the Open File button to choose the desired OGG audio files to open.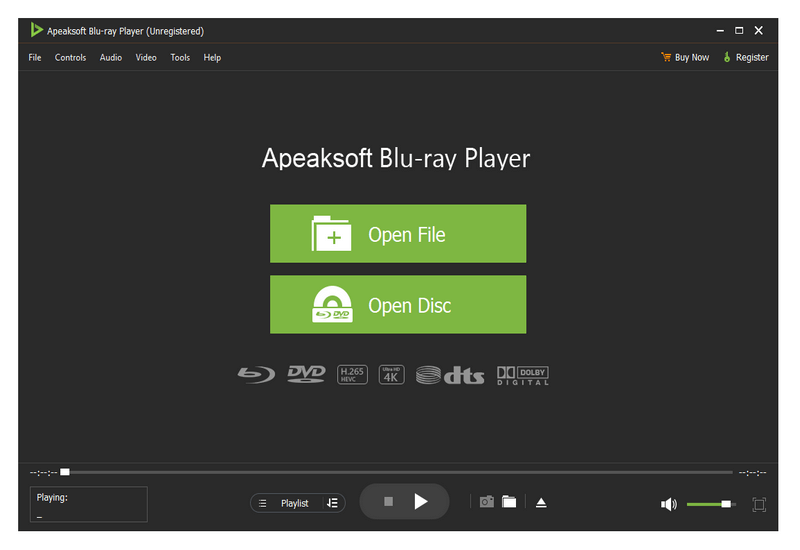 Step 2By clicking the Controls menu, you can learn the shortcuts to adjust the playback at any time. Then click the Audio menu to select the desired audio tracks and channels. You can also click the Tools button to play OGG Theora videos with additional effects. This OGG player provides all you want to change.
Part 2: Top 9 Best OGG File Players for Windows/Mac
Here are more powerful OGG audio players for you to choose from. The features, pros, and cons of these 9 OGG players are listed below.
1. VLC Media Player (All platforms)
VLC Media Player is one of the famous and popular OGG audio players that can be used on Windows/Mac/Linux and portable devices. It's a free open-source OGG player that supports all audio and video formats by different plugins.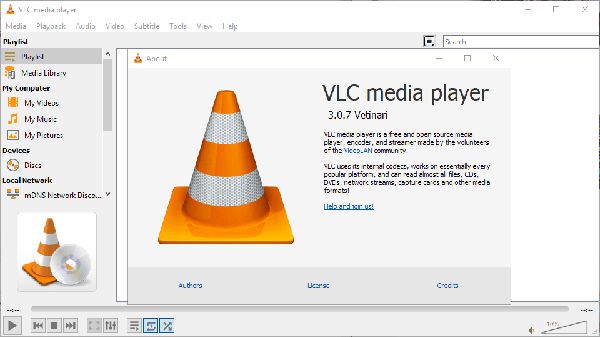 Not very high audio quality.
Not friendly interface to users.
2. MPlayer (Windows/Mac)
It's a kind of old but powerful OGG player for Windows and Mac. It also supports almost all the popular audio, video, and subtitle formats. You can also use it to play OGG music with no black screen in a small toolbox.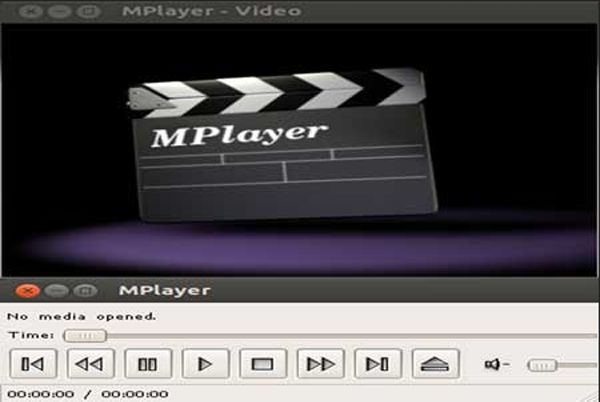 Pros

No need to download or install other audio and video codec.
Occupy too much memory and resources of your computer.
3. Elmedia Player (Mac)
Elmedia Player is a very simple OGG audio player for everyone to use. Besides the OGG format, it also supports playing streaming videos and videos in other formats.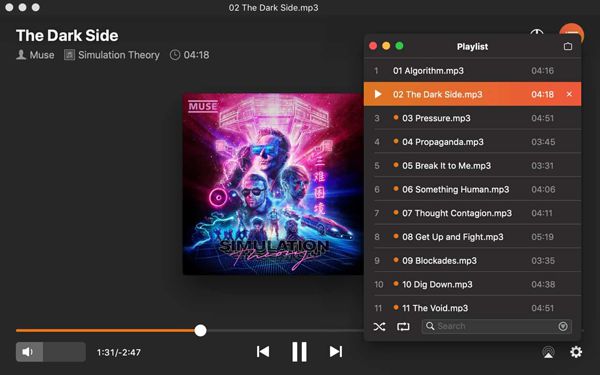 Pros

User-friendly interface.
Able to take screenshots when playing.
4. KM Player (Windows)
It's a free OGG audio file player with multiple additional features, including seamless playback, brightness adjustment, slow motion, etc.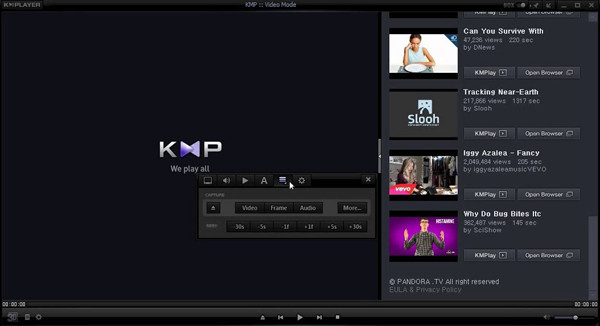 Pros

Able to play 3D movies with high quality (2K/4K).
Not occupy too many resources of your computer.
Have ads when downloading and playing.
5. BSPlayer (Windows)
BSPlayer is a versatile OGG player that supports playing music and videos in all formats without codec extension. Compared to the paid version, however, there are fewer editing features for the free version.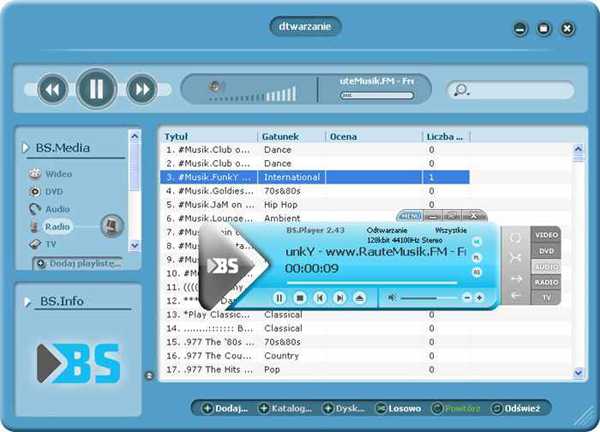 Pros

Able to play streaming videos and TV shows.
Hardware acceleration for smooth playback.
Limited editing functions for the free version.
6. 5KPlayer (Windows/Mac)
5KPlayer is also a free OGG file player that supports playing OGG Vorbis, Theora, and Speex. With its simple user interface, you can also stream videos on your iPhone through AirPlay.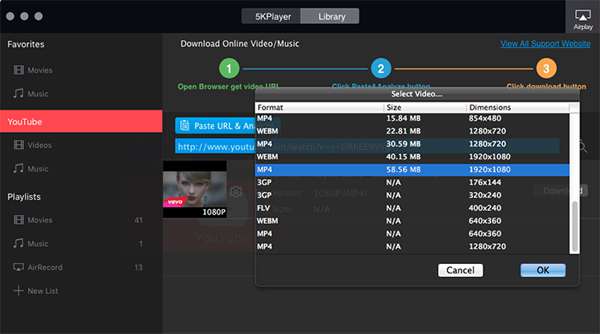 Pros

Support all the popular audio formats, including OGG, FLAC, AAC, AC3, etc.
7. RealPlayer (Windows)
RealPlayer is one of the best OGG players for Windows that supports playing all the popular formats and converting unsupported formats to compatible ones. It also has a paid version to add more effects to the video files.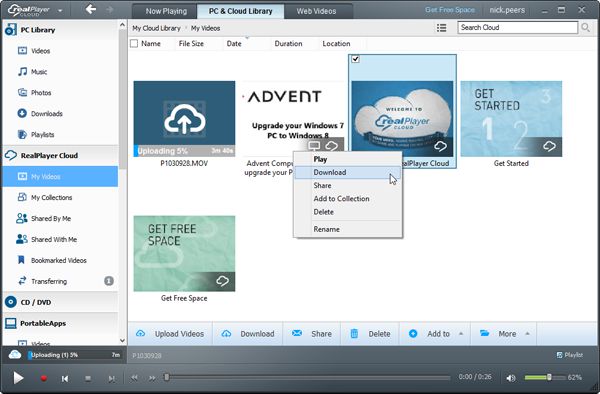 Pros

Able to download online videos easily.
Have private folders to save the desired files.
Only the paid version has the editing features.
8. Free OGG Player (Windows)
As the name said, it is a professional OGG player for Windows. It has a very small size with simple operations; thus, it doesn't provide too many additional features.
Pros

Hotkeys to crop, pause, adjust volume, etc.
Intuitive interface for quick playing.
Unable to adjust the playback settings.
9. GOM Player (Windows)
GOM Player is an open-source OGG file player that supports common video and audio formats, like OGG, MKV, MP3, FLAC, etc. And it provides UHD resolution with high quality.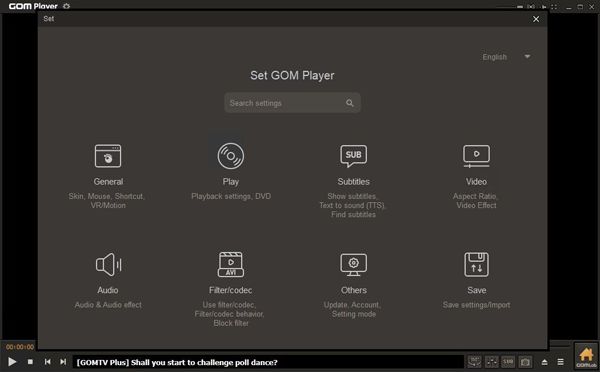 Pros

Seamless playback and designed skins.
Support playing 360-degree videos.
Very few editing features for better playing.
Part 3: FAQs of OGG Audio File Players
1. What is OGG format?
OGG is a kind of free audio format that has a smaller size and higher quality than MP3. And it has multiple channels. But it's rarely used in daily life, and thus many video players don't support the OGG format.
2. How to play OGG format on Windows Media Player?
Although Windows Media Player doesn't support OGG format, you can download the designed OGG extension for this video player.
3. Is there any OGG player for my Android mobile?
Yes. There are many audio and video players for mobile that supports OGG format, including VLC Media Player, MPlayer, etc. And you can choose a suitable OGG player on Google Play.
Conclusion
This article has introduced the best 10 OGG players for you to play OGG music smoothly on your computer. After knowing the features, pros, and cons of these OGG file players, you can choose the desired one according to your need.