How to play VOB files?
VOB is not that kind of commonly-used video format like MP4, MOV, FLV or AVI. You are not allowed to directly open VOB files with Windows Media Player on a Windows 10/8/7 PC or QuickTime Player on a Mac. In fact, VOB can't be supported by many popular media players, video editors, laptops and mobile phones.
Now you may wonder, what is a VOB file and how do I play it?

VOB Player
To play VOB files on Windows 10 PC or Mac, you need to rely on some third-party VOB player. This post like to introduce you with 3 great VOB file player tools to view various VOB files on computer and portable iOS/Android device.
Part 1. What Is VOB
VOB (Video Object) is a container format contained in DVD-Video media. A VOB file can contain video and audio data, as well as other movie-related files like DVD menus, subtitles, and navigation contents. It is typically stored in the VIDEO_TS folder, at the root of the DVD.
In general, VOB is based on the MPEG-2 program stream format, but with additional limitations and specifications in the private streams. So, you can easily change the filename extension from .vob to .mpg or .mpeg to make the video conversion. After that, this file is still readable and carries all information as the source VOB file.
Part 2. Best VOB Player for Windows PC and Mac
As it mentioned above, the default media player on your computer or portable device can't play VOB files. So, when you want to play a VOB file in a DVD Video_TS folder, you need a VOB file player to grab and integrate all the information in the Video_TS folder, and then play the VOB file.
VOB player for Windows PC and Mac
Blu-ray Player is a professional Blu-ray, DVD movies and media files playing tool which can help you play VOB files with high quality, on both Windows 10/8/7 PC and Mac. With the adoption of the advanced NVIDIA hardware acceleration, this VOB player can give you smooth and high-quality playback. In addition, it supports DTS-HD Master Audio, Dolby TruHD, and Apple Lossless Audio Codec to offer you high-definition surround sound.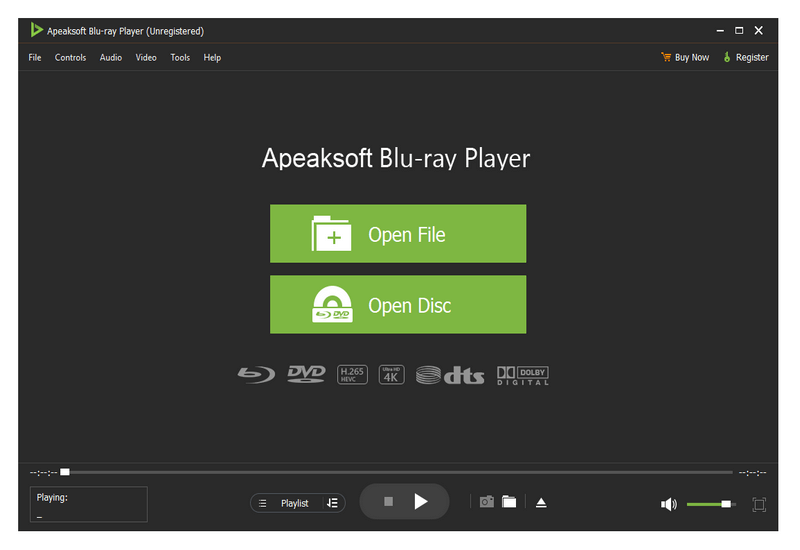 Besides the VOB format, this player also supports Blu-ray/DVD disc, folder, ISO files, and media files in any frequently-used video audio format including MOV, MP4, AVI, FLV, MPEG, MKV, WMV, MP3, AAC, M4A, and more. It is equipped with all playing features you need. You can freely pause, restart, stop the playing, custom visual and sound effects, add and change subtitle and audio track, take screenshots, and do more operations.
How to play VOB files
Step 1First, you should free download, install and run this VOB player on your computer. Ensure you download the right version, based on your system.
Step 2Click Open File button to select and add your VOB file. Then this VOB player will automatically play the VOB file for you.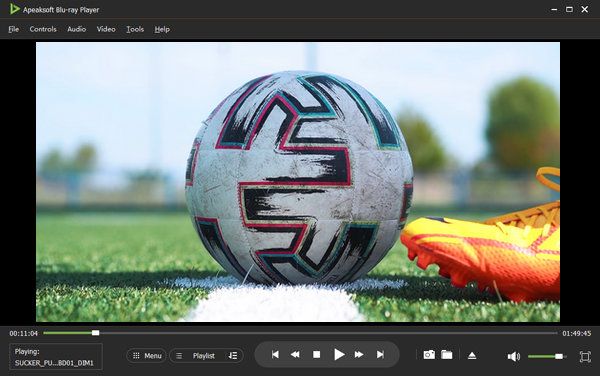 Part 3. VOB Player for Windows/Mac/iOS/Android - VLC
VLC Media Player is one of the most popular video players that can help you play VOB file on your computer and mobile phone. As an open source and free VOB player, it is compatible with Windows 10/8/7, macOS, Linux, iOS and Android. Apart from the VOB format, it is also able to play DVD movies, and video audio files in MP4, FLV, AVI, MP3, and more.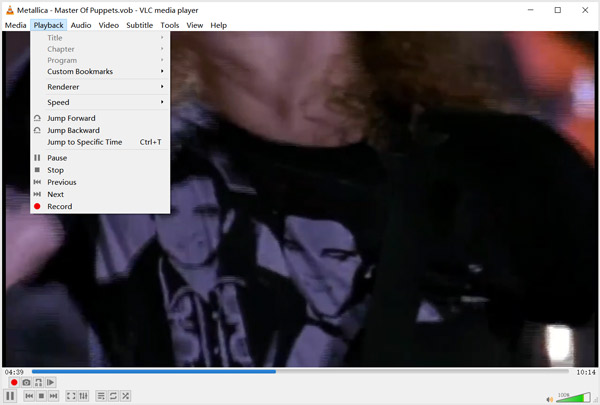 VLC Media Player gives you all controls of the VOB file playing. You can handily play, pause and stop the VOB playback. Moreover, you are allowed to custom audio track and subtitle. Besides the playing feature, VLC also carries other useful functions like video converter and screen recorder. When you want to play VOB files on VLC, you can directly drag the file onto the VLC and start the playing.
Part 4. VOB Player for Android/iOS/Windows/Mac - KMPlayer
KMPlayer is a cross-platform media player which can play all types of video and audio files in VOB, MP4, AVI, FLV, MOV, MPEG, TS, MKV, WEBM, 3GP, 3G2, OGM, RM, WMV, MP3, and more. It can work as a VOB file player for both Windows 10/8/7 pc, Mac, iPhone, iPad and Android phone.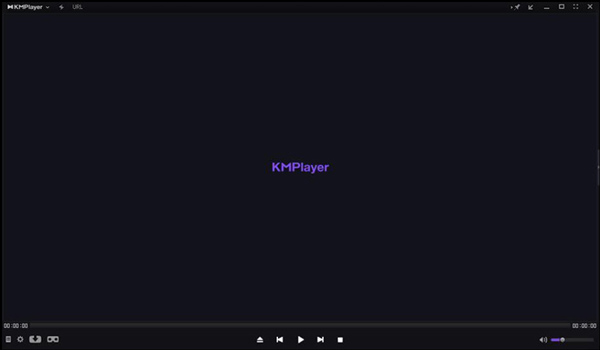 This VOB video player allows you to play high-quality videos including 8K, 4K UHD and 1080p/720p HD videos. This VOB file player allows you to create and manage your own playlist, and custom subtitle and audio effects.
It is designed with a powerful Video Renderer and upgraded music player. What's more, it has the capability to capture any video in your desired output format.
Part 5. FAQs of VOB File Player
Question 1. Can I play VOB files with Windows Media Player?
VOB format is not natively supported by Windows Media Player. So, you can't directly play VOB files in Windows Media Player. But you can try installing some VOB codec to get the VOB file playback. Also, you can choose to convert VOB to MP4.
Question 2. Can you edit a VOB file in iMovie?
No. iMovie does not support the VOB files. So, you can't load a VOB file to iMovie for the editing.
Question 3. How do I put VOB files together?
To combine several VOB video clips together, you need to rely on some third-party video editor or video merger. Here you can give the Free Online Video Joiner a try.
Conclusion
After reading this post, you can learn more information about the VOB format and get 3 VOB players to view VOB files on your computer or iOS/Android devices. If you have any better VOB player recommendation, please share it with other readers on the comment.