- "What device do you use to record lectures?"
- "Can anyone recommend good lecture recorder to record and catalog lectures on phones. Paid or non-paid is fine!"
- "Does anyone know good software to record lectures on Mac?"

Recording lectures is an incredibly useful method to revisit and reinforce sections strategically. Though you can take notes while listening lectures, it is hard to write down all key points, and you cannot ask your professor to repeat the same thing frequently, right?
At this time, you need to prepare devices or tools to record all lectures. Actually, a good lecture recorder plays an important role since your fresh year. You can record not only the lecture content, but also other new ideas and meaningful conversations. In this article we collect some hot lecture recorder devices and software in the market for your reference.
Part 1

: 5 Popular Digital Lecture Recorders from Amazon

If you want to capture every details of lectures, then you can choose a digital lecture recorder device. It does a better job than common voice recorder apps. Because the latter one can catch near-field sound only. In a word, lecture recorder equipment can suit more recording situations.
1. Sony ICD-PX333
This voice recorder provides 4GB internal flash memory. Moreover, you can get useful functions like microSD expansion, memory slot, track mark, intelligent noise cut, A-B repeat and more. Later, you can use a USB cable to transfer voice recording files to Mac or PC. However, it does not work with Windows 10 or the latest Mac system.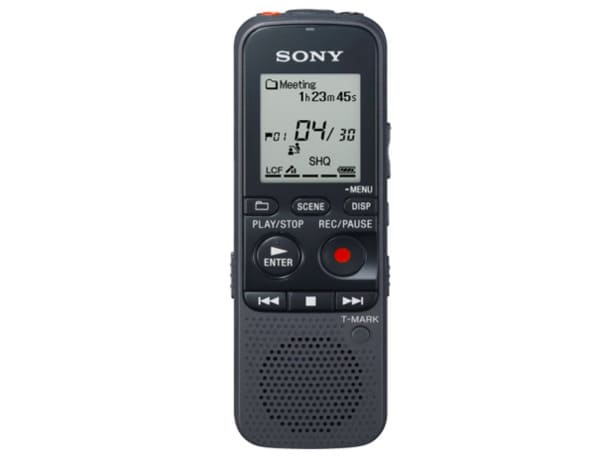 2. Olympus WS-853
You can get 8GB internal memory from the Olympus lecture recorder. What's more, Olympus WS-853 offers 0.5x to 2.0x playback speed control. So you can record lectures for playback with adjustable speed here. Moreover, the Olympus voice recorder allows the USB direct connection with battery charge.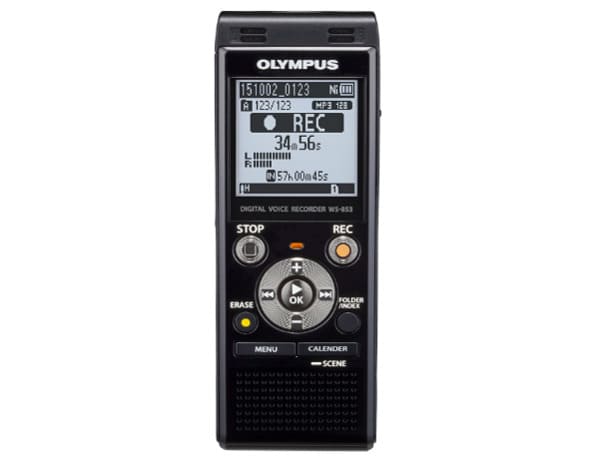 3. Sony ICD-UX560
Sony ICD-UX560 is cheaper than the above lecture recorder product in Amazon. But you can still get much voice recording features. With the highly-sensitive microphone, you can record lectures, meetings, interviews and others with excellent performance. In addition, you can also get the 4GB internal memory, which allows users to record voice up to 159 hours.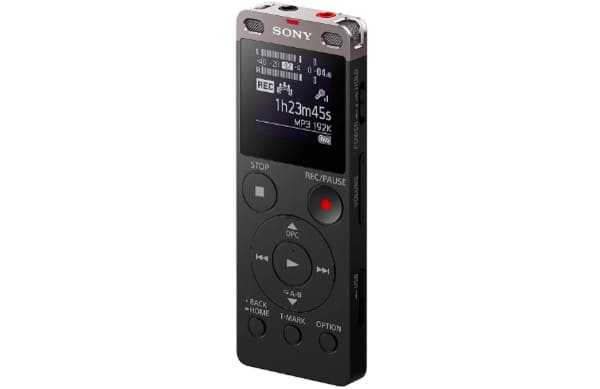 4. Tascam DR-05
Tascam DR-05 has the built-in omni-direction microphones. Thus, you can record voice and music with a richer bass response and better recording experience. Its lightweight and compact design makes it convenient to record lectures and voices in most situations. So Tascam DR-05 is a good choice for students, musicians, journalists and more.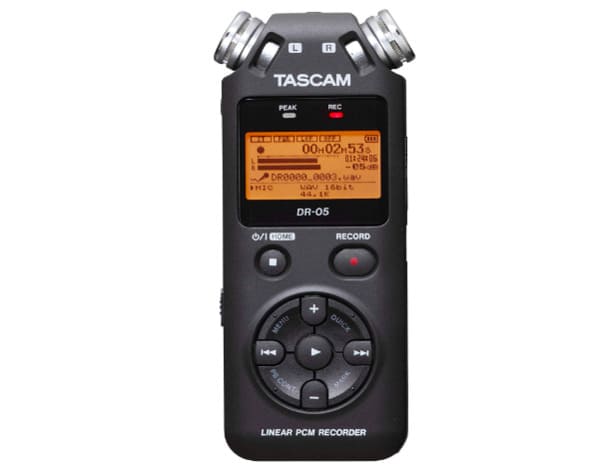 5. Sony ICD-PX470
Comparing with above Sony lecture audio recorder products, Sony ICD-PX470 is larger and bulkier. It requires 2 AA alkaline, and you cannot get the USB recharging or backlight feature. But you can still use it to record lectures up to 55 hours. Well, it provides the direct USB connection for quick voice file transfer to PC.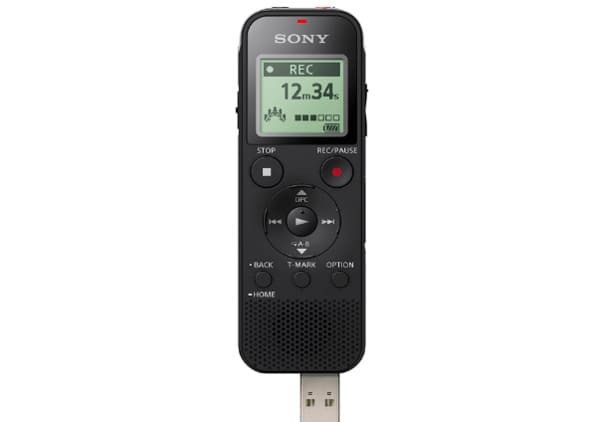 Part 2

: Best Lecture Recorder Software for Computer/Smartphone

If you prefer to record lectures on iPhone, Android, Windows or Mac platforms, here are some smart choices you can get. Thus, you can record lectures in class easily and quickly without extra purchase or device.

Be aware that if you want to use recording app to record lectures, try your best to keep your device close to the lecturer. What's more, quiet surroundings are also important. Otherwise, your lecture recording quality will be reduced due to too much noise.
1. Best Lecture Recorder on Computer - Apeaksoft Screen Recorder
If you are looking for the best way to record class lectures on Mac or Windows computer, then Apeaksoft Screen Recorder should be your first choice. It is a beginner-friendly screen recorder that allows you to record any screen and audio easily.
Furthermore, the best lecture recorder software offers various editing tools. You can add texts, arrows, highlights, watermark, steps tools and other drawing tools during recording freely.
Record webcam videos, microphone audio or system audio in high quality.
Export your recorded video or audio file to different format and quality level for easy playback.
One click to share the video or audio recording file to YouTube, Facebook and other sites.
Use hotkeys to record, capture or finish the recording project freely.
2. Best Lecture Recorder for iOS - iOS Screen Recording
If you are using iOS 11 on your Apple device, then you can try the built-in iOS screen recording feature directly. There is no need to install any third party lecture recorder app for iPhone.
Record lectures for free.
Support recording system sound and microphone audio.
Export the recorded audio or video file to Photos app directly.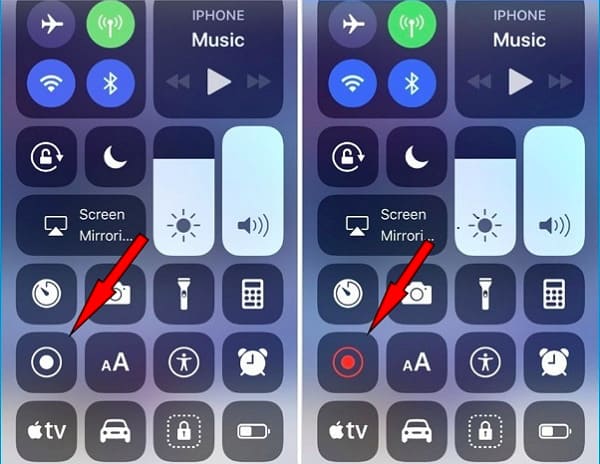 3. Best Lecture Recorder for Android - AZ Screen Recorder
AZ Screen Recorder can be your best lecture recorder app for Android. No root required. So you can record lectures on Android phone or tablet safely. Moreover, it offers many useful screen or audio recording features. You need to purchase to access all features. However, AZ Screen Recorder contains ads.
Capture video or audio on Android with no time limit or watermark.
Record audio from the microphone and mix into the screencast video automatically.
One action to start and stop audio recording.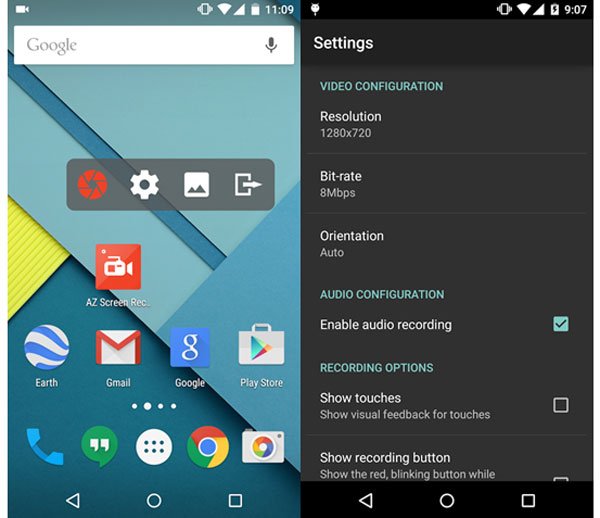 | | OS Supported | Record lecture video with audio | Adjustable output video and audio settings | No ads containeds |
| --- | --- | --- | --- | --- |
| Apeaksoft Screen Recorder | Windows, Mac | √ | √ | √ |
| iOS Screen Recording | iOS 11 and later (iPhone,iPad, iPod Touch) | X | X | √ |
| AZ Screen Recorder | Android | X | √ | X |
From above lecture recorder devices and applications, you can record class lectures easier than before. So no matter you use digital voice recorder or app, you can always get the high quality audio recording here. It is just a piece of cake to record lectures on laptop or digital devices.
Feel free to contact us if you want to recommend any other good lecture recorder. Of course, you can also write down difficulties you meet in the comments below. We are glad to help you solve any problem whenever you need. Well, thanks for your reading.