As you know, Camtasia is a renowned screen recorder program with powerful features. However, the price of Camtasia is so high that many people prefer to search Camtasia free alterative instead.

As for CamStudio, it is an open source and free screen recorder tool for Windows users. You can run CamStudio to capture most desktop activities with audio and export as AVI format. But CamStudio gets lots of negative reviews due to various reasons.
So is there any screen recorder software that has advanced features like Camtasia Studio, while being free as CamStudio? Fortunately, this article just collects 10 excellent results for you. Yes, you can great CamStudio alternatives free for Windows and Mac here. Just read and check.
Part 1

: Top 10 Best Free Alternatives to Camstudio on Windows and Mac

There are 10 choices for you of CamStudio free alternative programs. Well, you can regard them as your Camtasia free alternatives too.
Top 1 Camtasia Free Alternative: Screencast-O-Matic
OS Supported: Windows/Mac/Web-based
Actually, Screencast-O-Matic is an online screen recorder program alterative to CamStudio. Thus, there is no incompatibility issue. In addition, the CamStudio free alternative provides standalone software for Windows and Mac operating systems.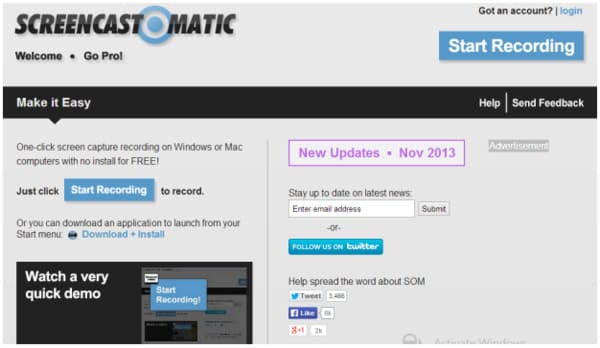 However, you can record screen video free up to 15 minutes per time. Well, you are not allowed to customize the screen area freely. Otherwise, you need to upgrade to its pro version.
Top 2 Camtasia Free Alternative: Bandicam
OS Supported: Windows
Bandicam offers free version of screen recording on PC. Thus, you can record a screen video in the limited time. Moreover, the CamStudio free trial allows users to add drawing tools and mouse effects during recording.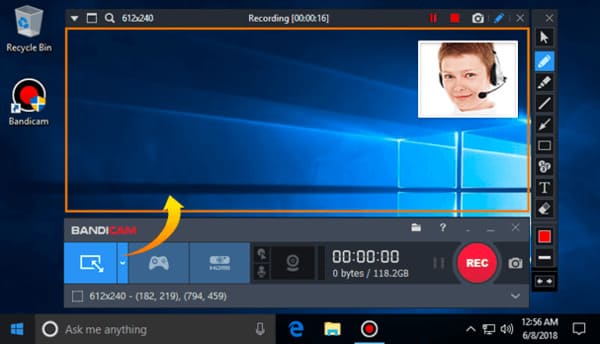 Well, Bandicam offers MP4 and AVI as the output video formats. So you can export your recorded video file between two choices.
Bandicam is an ideal screen recorder, however it only supports Windows version. For more Mac screen capture software, click here.
Top 3 Camtasia Free Alternative: Fraps
OS Supported: Windows
Fraps is a CamStudio alternative free to Windows platform. You can run Fraps to capture streaming games using DirectX and OpenGL technology. Of course, you can take a screenshot with Fraps while recording gameplay.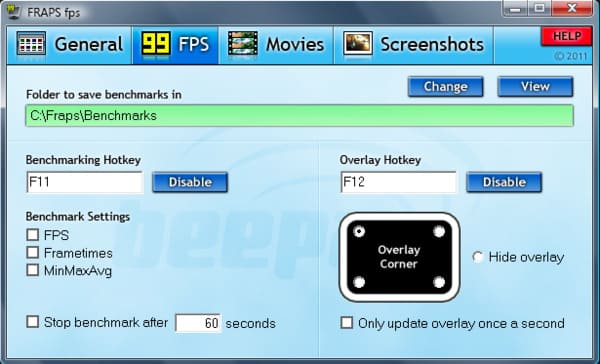 Fraps allows users to record real-time video with custom frame rate up to 120 FPS. That sounds pretty good, right? You can also click here to get more free Fraps alternatives.
Top 4 Camtasia Free Alternative: EzVid
OS Supported: Windows
EzVid offers screen recording and video creation features. Moreover, its speech synthesis allows users to record system sound while screen capture. With the help of HD video technology, you can export the recorded video file in high resolution with EzVid.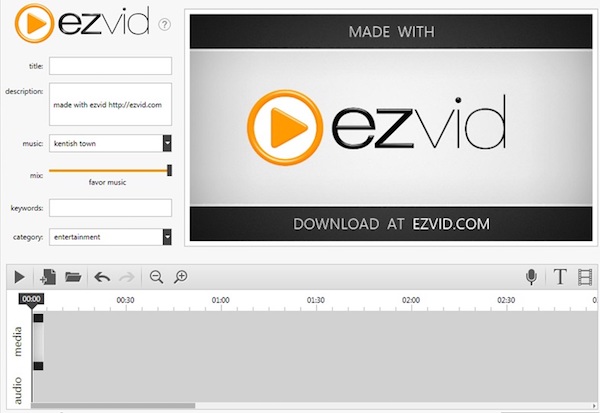 Well, you can free download the CamStudio free alternative screen recorder to access those features without extra purchase.
Top 5 Camtasia Free Alternative: FFSplit
OS Supported: Windows
FFSplit is the screen recorder freeware for Windows users only. When you use FFSplit to record streaming videos, you cannot get the pause button. Moreover, its generated video in AVI format is large.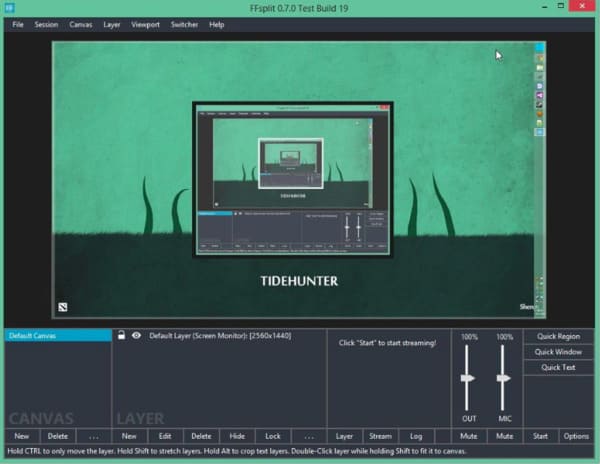 The interface of FFSplit is not fashion enough. But if you want to capture and record your desktop only, then it can be a good CamStudio alternative free choice for you.
Top 6 Camtasia Free Alternative: Jing
OS Supported: Windows, Mac
Jing is developed by TechSmith for both Windows and Mac users. Well, you can only record a video up to 5 minutes under its free trial.
But it is enough for recording demos, presentation, video tutorials and other short videos. Be aware that Jing is a flash file and cannot put movies into iMovie for further customization.
Top 7 Camtasia Free Alternative: Webinaria
OS Supported: Windows
Webinaria supports audio narration while recording desktop video. Later, you can generate the video recording file as FLV format and upload it to the web with ease. In addition, you can also publish video as flash files.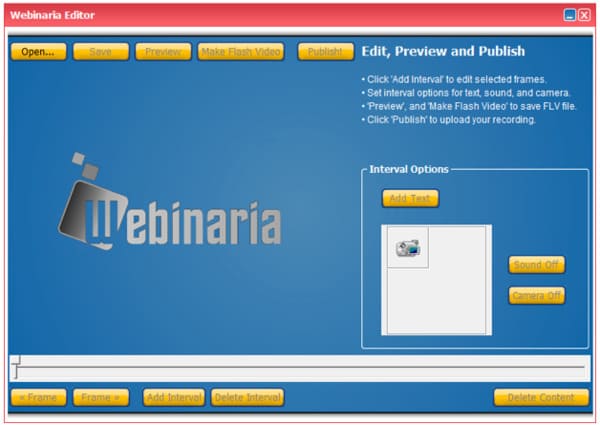 There is no time limitation of recording screen video with Webinaria on Windows. Thus, you can use the CamStudio alternative Windows free version to record video tutorials freely.
Top 8 Camtasia Free Alternative: Expression Encoder 4
OS Supported: Windows
Microsoft Expression Encoder 4 can record screencast of Windows PC screen while capturing webcam video and audio at the same time.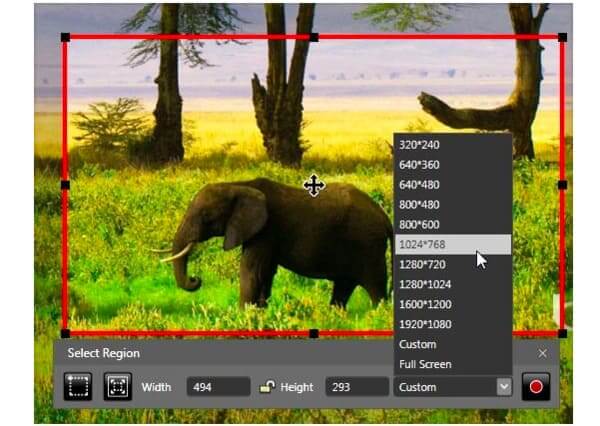 Moreover, you can also add a voiceover with its Audio Overlay function after the screen recording. Though you need to upgrade to its pro version after 10-minutes recording.
Top 9 Camtasia Free Alternative: Monosnap
OS Supported: Windows, Mac
Monosnap is the free CamStudio alternative for Mac and Windows users. You can run Monosnap to record video to YouTube directly. Of course, it is also supported to save the video record as MP4 format to your computer.
The advanced feature of Monosnap is its online storage. Yes, you can upload your screencasts and video records to its special cloud storage space without limitations.
Top 10 Camtasia Free Alternative: Icecream Screen Recorder
OS Supported: Windows
Icecream Screen Recorder is a good CamStudio alternative Windows free tool. You can take snapshots and record desktop easily with it. What's more, Iceacream Screen Recorder offers a drawing panel with color boxes and annotation tools.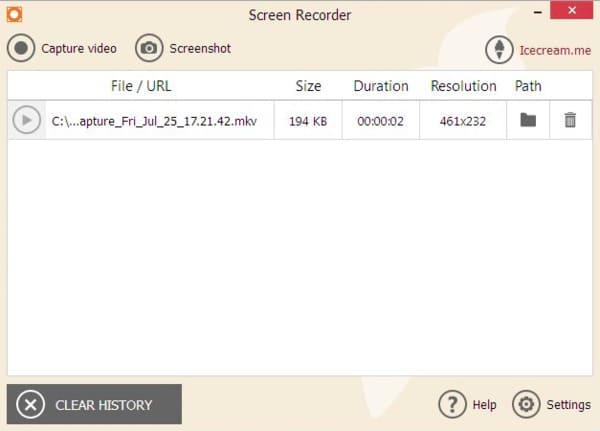 By using its "Project History" feature, you can find the certain file from various screen recordings quickly. As for the output video files, you can save as MKV format.
Part 2

: Best Screen Recorder Program Better than Camstudio and Camtasia

Though you can get above free CamStudio alternatives for common screen recording, there are always these or those limitations. For instance, many screen recorders lack editing tools and selectable output formats, and you can even not able to pause the video.

To easily record all desktop activities, you had better try Apeaksoft Screen Recorder. It is a novice-friendly screen recorder with powerful features. You can get much settings and editing options before recording. Well, both Windows and Mac operating systems are supported.
Record any video/audio and capture screen on Windows or Mac PC in high quality.
Manage video/audio/screenshot settings (format, quality, etc.) and output preferences freely.
Set the screen capture area with full screen or customized screen size.
Use hotkeys to record/capture or finish the screen recording whenever you want.
Provide lots of editing tools like drawing panel, changeable cursor, steps tools, text boxes, watermark and more.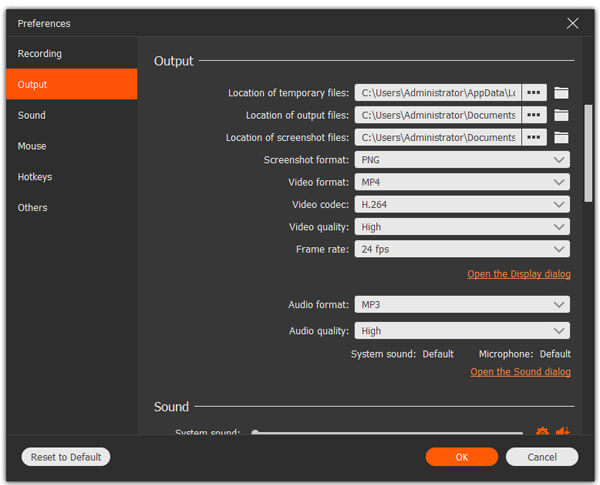 In a word, Apeaksoft Screen Recorder is not only a program like CamStudio but also a screen recorder better than CamStudio. Thus, it is super easy to record games, online videos and other streaming desktop activities smoothly here.
Still have no idea how fantastic the CamStudio alternative software is? Just free download it and have a try right now!