What will you do if you fail to do something, like dinner, DIY and others? Well, you can ask for help from professionals or just turn to online courses websites like YouTube tutorials at home. The latter choice has benefited lots of YouTubers. That also explains the fact if you know some special knowledge, definitely you can create and sell online training courses too.

According to Forbes, the online education industry is now valued at over $107 billion dollars, and the accurate number is still growing. More and more people prefer to develop online teaching courses for continuous incomes. Thus, you can sell online courses from your own website to build SoHo business effortlessly. If you want to know how to create an online course, just read and check this guide.
Part 1

: Structure an Idea for Creating an Online Course

The followings are common steps for creating an online class. You can read them as your references to develop an online course with ease.

Step 1: Define the problem

To start with, you need to define what kind of online courses can bring the transformation. In another word, you need to find out what your audiences want most. If you catch the right point, then you can create an online course to sell successfully.

Step 2: Have smoke test

Now you need to validate the potential paying customers. For instance, you can send surveys by email to ask around. The "probably be interested" elements can be the key point of your online courses. Well, you can start a smoke test on your website to have a try. If you get purchases from more than 5% of visitors, or you just get your own target number, then you can start to create an awesome online course.

Step 3: Outline your online course

To show your audiences useful information, you need to outline your course. If you do not have any experience of teaching before, you can look through blogs, eBooks, articles and other online and offline references that mentioned the topic you need. Actually, it is also a good way to create a totally new online course to sell.

Step 4: Do a beta test

It is important to ask your students the feedbacks about your online courses. Because they are the first ambassadors of your brand. Moreover, their invaluable reviews can help you improve the quality of online courses effectively.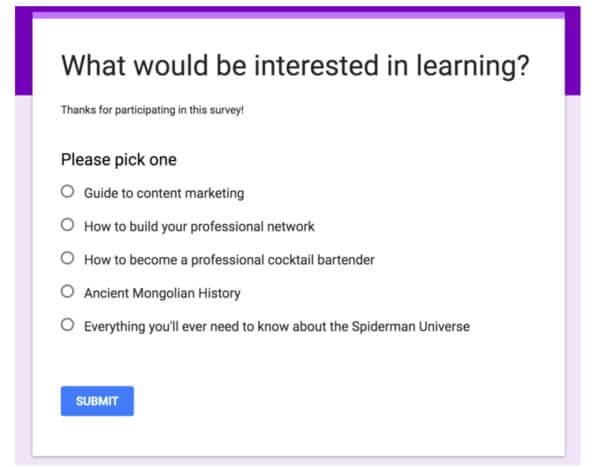 Later, you need to repeat the process of validating and reiterating over and over again. That's the most important thing of creating an online class.
Part 2

: How to Create an Online Course with Apeaksoft Screen Recorder

It is true that you can create an online course with WordPress, but if you want to create an easy-to-operate video tutorial, then Apeaksoft Screen Recorder can be your best choice. You can adopt this tool for online classes setup and to create an online business in various fields. In a word, you can run the software to make online courses, capture webcam videos, record games, capture video calls, and other on-screen activities smoothly.
What Can You Get from Apeaksoft Screen Recorder for Creating Online Courses
Create an online course by recording a video tutorial as well as displaying yourself in the webcam easily.
Annotate your online course recordings with text boxes, arrows, highlights, changeable cursors, watermarks, steps tools and other drawing panels.
Adjust video/audio/screenshot settings including output format, quality and other preferences.
Share the screen record file to YouTube, Facebook, Twitter and other social media platforms by one click.
Steps to Create an Online Course by Recording your Desktop Screen
Step 1: Launch Screen Recorder
Free download and install this free online course creator on Windows or Mac PC through the following entrance.
Step 2: Enter Video Recorder
Launch the program and choose Video Recorder to record a screen video. Of course, you can also capture audio and snapshots only as per your need.

Note: Before you enter the main session, you can turn to Menu icon on the top right corner of the window. Here you can change the parameters on recording, output, sound, camera, mouse and keystroke, hotkeys and more after you enter Preference. Just remember to choose OK on the lower right corner to save your changes.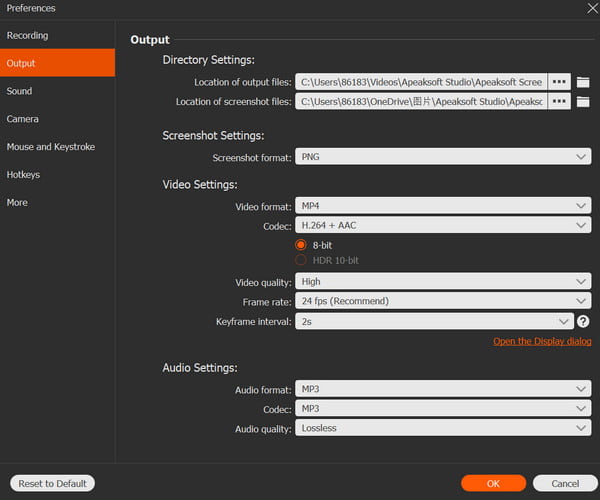 Step 3: Choose recording settings
Draw the screen recording area manually. Later, to set the input audio source. you can turn on System Sound for the screen and Microphone to record your annotations. Moreover, Screen Recorder offers adjustable volume sliders and webcam to fit in with your needs.
Tip: If you would like to make your online courses more interactive and vivid, Webcam would also be a good choice to turn on certain occasions.

Step 4: Record a screen video
Click REC to start to create an online course for free with audio. Actually, you can pause, open the toolbox and stop the whole process with no limitations. To better help your teaching courses go smooth, you can select the recording mode based on your needs.
Later, you can get a preview window to have a check.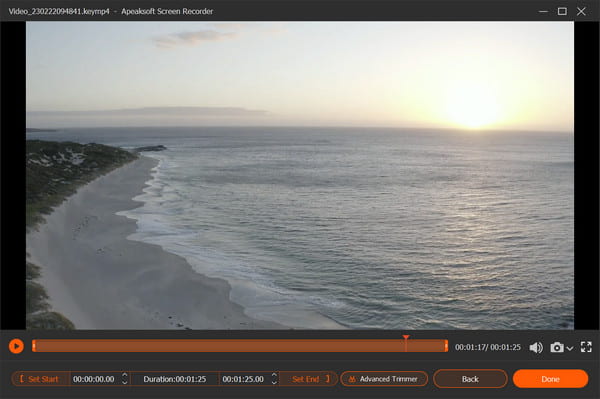 Step 5: Export your online course
If everything goes well, you can click Save option on the lower bottom to move on. Then you can see a list of recording history in the new interface. In cases where you desire for further editing, click the editing tools on the right as you like.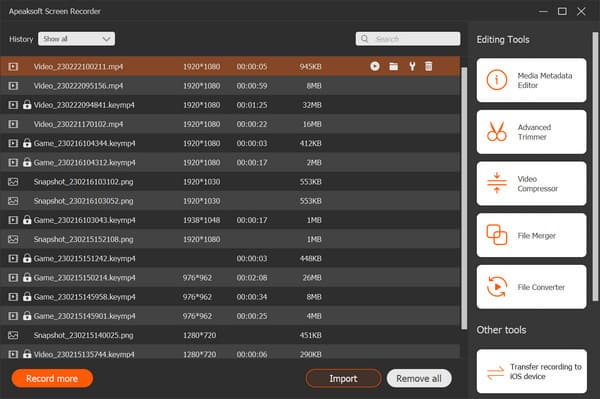 Through the steps above, you are believed to record a wonderful course. In addition to Apeaksoft Screen Recorder, in case that you are seeking for more desktop screen recorders for consideration, you can reach top 10 desktop screen recorders for Windows PC and Mac.
Part 3

: How to Promote the Online Course with Different Methods

By doing some promotions, you can sell more online courses and build up your brand successfully. What's more, it is also a good way to know what your target audiences need most. Well, the followings are common methods to promote your online courses.
Make brief introductions about your lessons on best online training platforms.
Start to promote online classes with friends and families first.
Reach out relevant organizations and companies and request to share your online courses.
Socialize with your social sites and accounts continuously.
Provide some short or pilot free online courses for learning and sharing.
Ask your satisfied customers to endorse your online courses.
Part 4

: FAQs on Online Courses Creating

1. What are the best and profitable online courses?

Online courses would be highly paid and are worth your effort when you are methodical and far-sighted. To be a great digital entrepreneur, you can focus on job-oriented professionals, life-based hobbies or any other things as long as you can see a promising future in it.

2. How do you create content for an online course?

Just follow the how-to steps as we introduce in this post and brainstorm for inspiration. Focus on the subject and the audience and make them best match your skills for wonderful content.

3. How to make online courses to sell?

As we discuss in this passage, you need to go through a process including idea structing, course recording as well as promoting and selling. Never miss any part of it to make your online business more successful.
Conclusion
Well, there are many jobs you need to do to create an online course for selling. Make sure high-quality contents are important, especially when you want to attract potential clients and develop online courses. If you have any difficulty while creating an online class, just feel free to contact us. We are glad to help you solve any problem whenever you need.