This article focuses on helping you to record gameplay on Nintendo Switch. According to the recent data, Switch is still the most popular game console on Amazon. The affordable price is the biggest advantage of Switch. However, many users are unhappy to find that they cannot capture gameplay and streaming on their console simply. To catch up such demand, Nintendo has updated the system to allow for short captures. Anyway, there are different ways to record your gameplay o Switch.

Record Gameplay on Nintendo Switch
Part 1: How to Record Gameplay on Switch Itself
As mentioned previously, you can record gameplay on Nintendo Switch with the latest system. You may notice the Capture button on the control. In the past, this button can only make a still screenshot. Now, you can capture gameplay for 30 seconds once press the button.
Step 1
When you are ready to gameplay record on Switch without capture card, long press the Capture button and it will capture anything on your screen 30 seconds before pressing.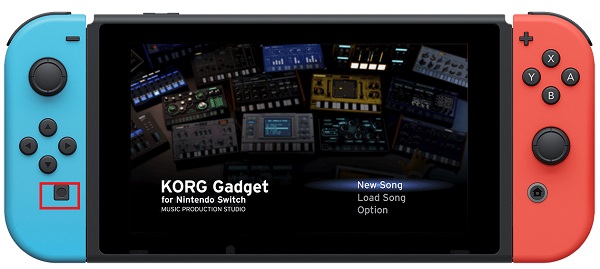 Step 2
If you see a message says Saving at the upper left side, it means you are successful.
Step 3
After recording, go to Album from the home screen. Now, you can see all screenshots and recordings. Press Y button and click Videos only to browse the clips.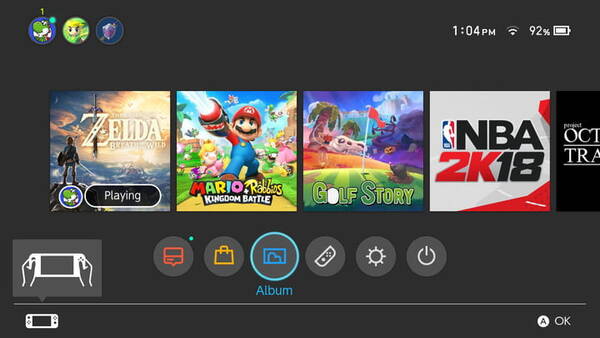 Step 4
Switch provides the basic video editing tools as well. To cut a gameplay recording on Switch, for instance, press A button while playing it. Then move the bar frame by frame to reset the start and end points.
Step 5
If you wish to share the gameplay recording, press A button and choose Post. Then share it to your Twitter or Facebook account.
Note: Nintendo 3DS is another popular console on market. It lets users play 3D games without 3D glasses. Unlike Switch, 3DS does not integrate the Capture button, so you cannot record gameplay on 3DS directly.
You May Also Like:
Part 2: [Without Time Limit] How to Record Gameplay on Switch
If you wish to record gameplay on Switch or 3DS with no length limit, you have to connect your console to computer with HDMI cable and capture card to record gameplay on Windows/Mac.
Method 1: Record Gameplay on Switch on Desktop
Apeaksoft Screen Recorder is one of the best game recording software. It is able to produce high quality gameplay recording without any limit.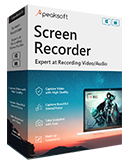 4,000,000+ Downloads
Record gameplay on Switch, 3DS and other console on PC.
Add your reactions and voice to gameplay recording in real time.
Offer extensive bonus functions, like video editing.
Enhance recording quality with advanced technology.
Needless to say, it is the best choice to record gameplay on Switch or Nintendo 3DS. It also enables you to crop screenshot on Windows/Mac.
How to Record Switch Gameplay on PC
Step 1
Install the best game recorder for Switch
After connecting Switch to your PC, install the best gameplay recorder. Then launch it and choose Video Recorder to open the main interface.

Step 2
Record gameplay on Switch
Turn on Display and set the recording region based on your game screen. Next, toggle on System Sound as well and adjust the volume. If you wish to add your face and voice to Switch gameplay recording, enable Webcam and Microphone; otherwise, turn them off. When your game is ready, click the REC button to start recording gameplay on Switch.

Tip: Click the Gear icon and open the Preferences dialog. Here you can find all custom options related to output, hotkey, and more.
Step 3
Save Switch gameplay
During recording, you can make screenshots with the Camera icon or draw on it with the Edit icon. Click the Stop button when your gameplay is done. Then check and clip the recording on preview window. Finally, press the Save button to export it to your hard drive.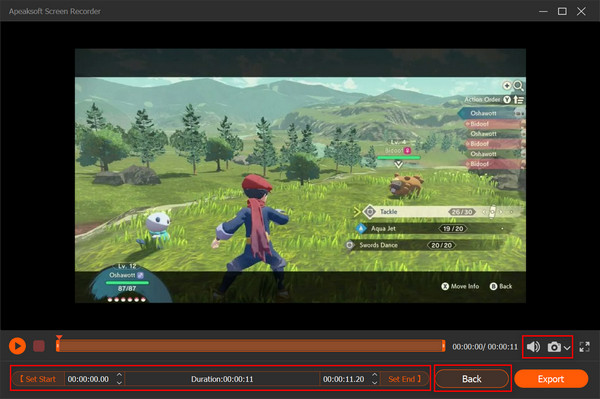 Follow the similar steps, and you can record gameplay from Xbox One on PC and record highlights in Overwatch.
Method 2: Record Gameplay on Switch Online
If you just wish to record gameplay on Switch occasionally, Apeaksoft Free Online Screen Recorder is a good option. It can do the task online without installing any software.
Record gameplay on game console online.
Totally free to use with no length limit.
Support webcam and microphone capture.
Save gameplay recording in MP4 or WMV.
How to Record Gameplay on Switch Online
Step 1
Visit https://www.apeaksoft.com/free-online-screen-recorder/ in your browser when you want to record gameplay on Switch. Click the Start Recording button to download the launcher.
Step 2
There are four icons on the toolbar, Screen, Webcam, System audio and Microphone. To only record gameplay, enable Screen and System audio while disable Webcam and Microphone. If you intend to capture your reactions, turn on four icons together.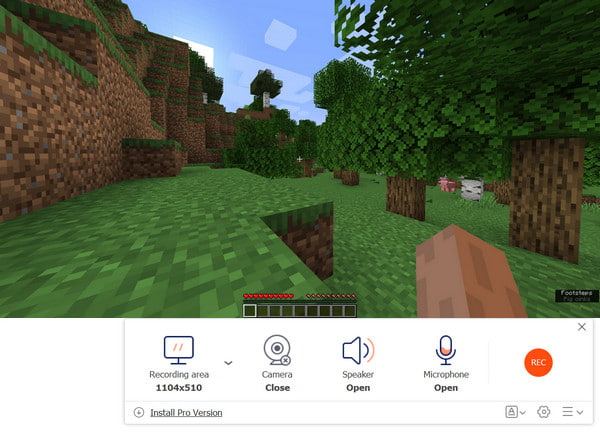 Step 3
Click the REC button to begin gameplay recording on Switch or 3DS. When you want to stop it, click the Stop button and download the video file.

Click to learn other online camera recorders and game recorders.
Part 3: FAQs of Record Gameplay on Switch
Can you record more than 30 seconds on Nintendo Switch?
Natively, Switch only allows you to record gameplay for 30 seconds. If you want to record more than 30 seconds, you have to use a third-party tool.
How do you record a Switch without a capture card?
The only way to record a Switch without capture card is the built-in capture function. However, it can only make a gameplay recording in 30 seconds.
What is the best capture card for Switch?
The best capture cards available to Switch include:
1. Elgato Game Capture Card HD60 S
2. Elgato Game Capture HD60 Pro
3. Roxio Game Capture HD PRO Video Capture Device
4. AVerMedia Live Gamer Portable 2 Plus
Conclusion
This article has discussed how to record gameplay on Nintendo Switch. If you do not have a capture card, use the built-in Capture button to record your gameplay directly. To produce game recording longer than 30 seconds, you have to use a powerful game recorder application, such as Apeaksoft Screen Recorder. It is not only easy to use, but also able to save gameplay in high quality videos. If you encounter other problems when recording Switch, please leave a message below this post and we will reply it as soon as possible. Click to learn more free game recording software.