- "Hello, I want to know how I can record PS3 gameplay with audio. Can someone help me with that?"
- "How do I screen capture PS3 gameplay?"
- "Is there any simple and cheap way to record my PS3 gameplay?"

It is quite common that people record gameplay videos for sharing and replaying. Actually, you can see various game videos in YouTube, Twitch and other social media platforms.
Want to capture your own game videos and join those gamers? To start with, you need to choose a good PS3 game recorder, and this is also what this article wants to talk about.
Part 1

: Record Streaming PS3 without a Capture Card

To enjoy a wider screen and multiple functions during the screen recording process, it goes without saying that the best way to record PS3 gameplay is to capture the gameplay on your PC.

At this time, you can use Apeaksoft Screen recorder, which is friendly for both novices and professionals. In a word, the PS3 gameplay recording software can record any gameplay on your desktop with audio in high quality easily and quickly.

Main Features of PS3 Gameplay Recorder Software
Record games, online videos, video tutorials and other on-screen activities on Windows and Mac PC.
Function as the best webcam recorder and provide the picture-in-picture effect for output creation.
Support to capture system audio and microphone audio together.
Take screenshots anytime with the hotkey or manual operation.
Highlight, add textbox, arrow, watermark and other effects freely during or after the recording.
One click to share your video recording to YouTube, Facebook and more.
How to Record PS3 Gameplay with PC
Step 1: Launch Apeaksoft Screen Recorder
To record PS3 gameplay with a laptop, you need to download and install Apeaksoft Screen Recorder first.
After that, launch the program and select the Game Recorder section on the screen. Make sure you have connected your PS3 to your PC.

Step 2: Customize the recording settings
In the following window, you can select the gameplay as the screen area with the drop-down list. You can turn on the Webcam if you want yourself recorded in the gameplay.
Remember to trigger the On options on System Sound for gameplay scenes on PC and Microphone option as long as you want to speak and narrate the recording process.

Step 3: Set the preference (optional)
For more settings on the output format, audio, mouse and keystroke, hotkeys and more, you can enter the Gear icon on the top right corner of the window. Then you are free to make all preferences match in separate sections.
When all is done, click the OK button to save the changes.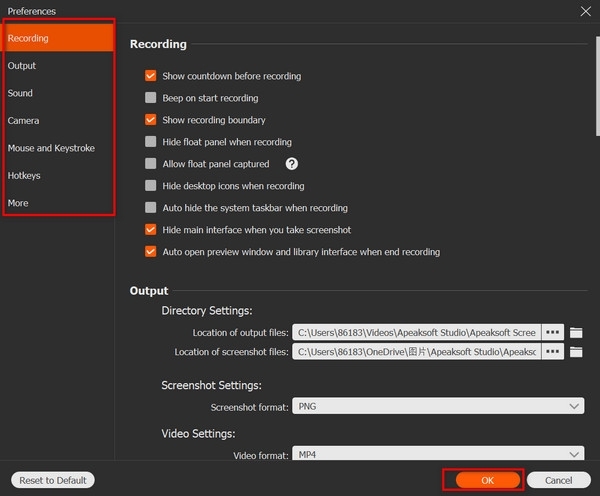 Step 4: Record PS3 gameplay
Move to the red REC button and start recording your PS3 game video. During the recording, you can pause, stop and restart the process with the quick setting icons below. Snapshots are supported whenever you like.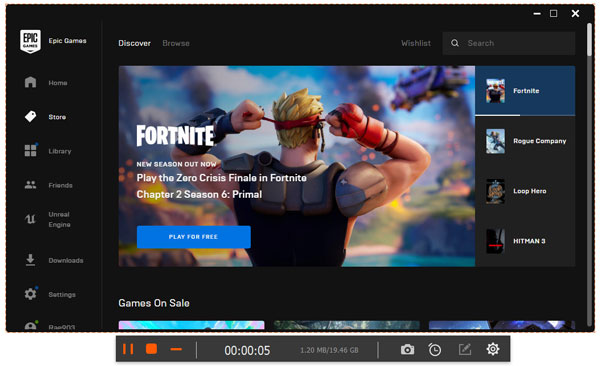 When the process finishes, you can get a preview window. Just choose Save to confirm. Later, click Next to move on and get the exported PS3 gameplay video.
If you want to share the video record file, you can head to the Share icon to complete the process.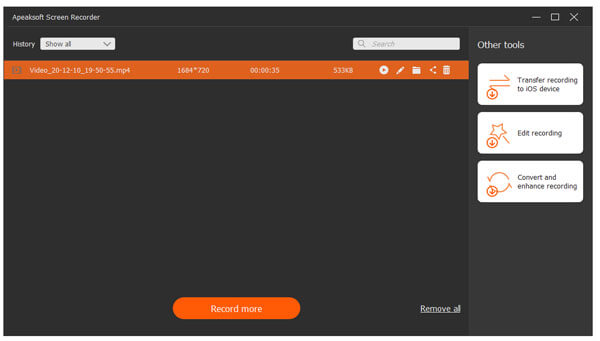 Part 2

: Top 6 Devices to Capture PS3 Gameplay

Though many consoles offer built-in capture features, there are always these or those limitations. To show off your in-game exploits completely, you need to choose one excellent streaming capture card from the following paragraphs.
Top 1: Elgato Game Capture HD60 Pro
Elgato is a well-known brand in many console recorders. No additional requirements or professional skills are required, you can record PS3 gameplay with HDMI cable and laptop or other devices with ease.
Stream and record gameplay on PS3 at the same time up to 1080p and 60FPS.
Support live commentary with microphone and live webcam footage.
Offer the flashback recording feature to rerecord the move you forgot to record before.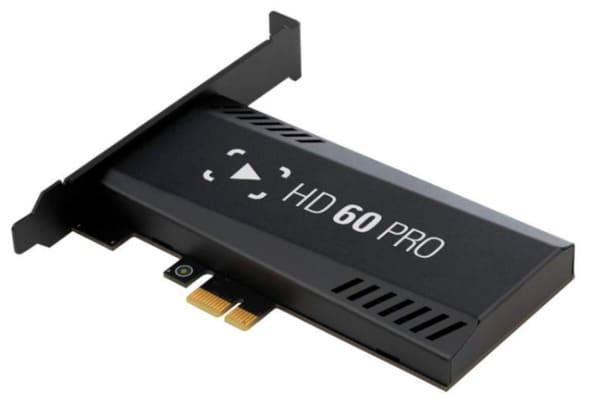 Top 2: Avermedia C281 Game Capture HD
Avermedia C281 Game Capture HD is cheaper than Elgato with some useful features. For instance, you can record gameplay on PS3 without PC. However, you are not able to record PS3 gameplay with HDMI connection.
Record game videos up to 1080p and 30FPS in the latest firmware update.
Offer the handy remote feature according to your convenience.
Need the provided 3-in-1 component cables.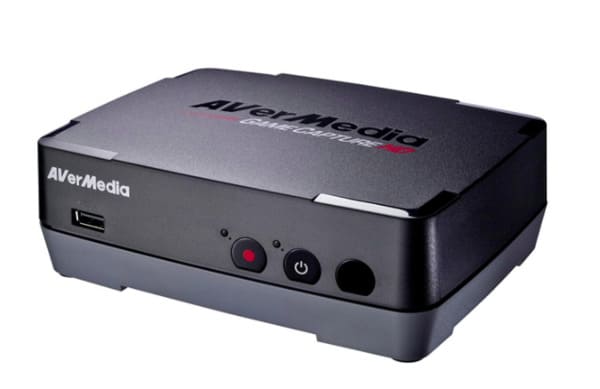 Top 3: Hauppauge HD PVR 2 Gaming Edition
Hauppauge is another strong competitor of Elgato. It used to be the leading PS3 gameplay recorder before Elgato entering into the market. Well, you can record streaming gameplay video without delay by using Hauppauge.
Offer HDMI connection and H.264 encoding.
One click to share the PS3 gameplay recording video to YouTube.
Work with USB thumb drive and export to MP4 format.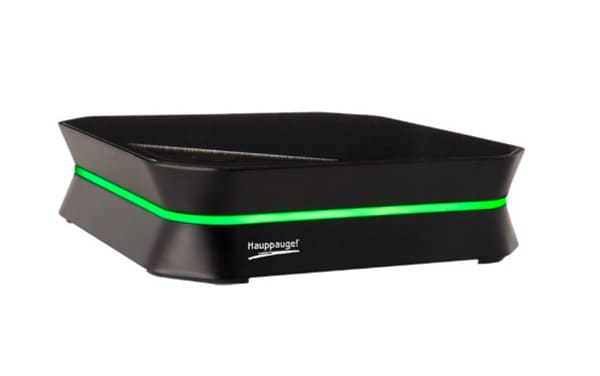 Top 4: Roxio Game Capture HD Pro
Roxio offers the built-in Twitch.tv integration, which allows users to record and upload the video file without third-party hardware or software. So, you can record PS3 gameplay with capture card quickly.
Stream PS3 gameplay online to Twitch by the native Twitch.tv integration.
Support to record with both HDMI and component configurations without interruptions.
Share your PS3 gameplay footage to YouTube, Facebook or ToosterTeeth by one click.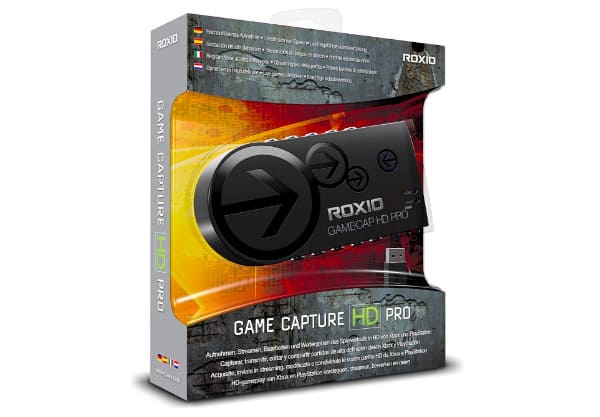 Top 5: Avermedia C875 Live Gamer Portable
Compares with Avermedia C281, the C875 offers more features about gameplay recording. You can record a PS3 game video up to 1080p and 60FPS with low encoding latency.
Record and stream gameplay video on PC, Xbox 360, PS3, Wii or Wii U HD.
Offer the "PC Free" mode to record gameplay on PS3 without computer connected.
Provide a 3-month premium license of XSplit Broadcaster.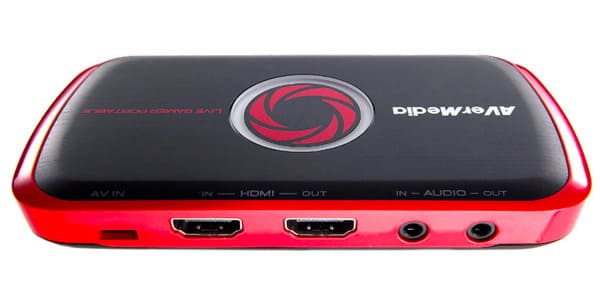 Top 6: Razer Ripsaw
Razer Ripsaw is an excellent capture card that work with last-gen consoles, consoles, Mac and PC with no incompatibility issues. By using its USB 3.0 connection, you can record PS3 gameplay with USB up to 1080p and 60FPS quickly.
Stream older games without any difficulty.
Record gameplay video with high quality audio.
Compatible with most popular capture software packages.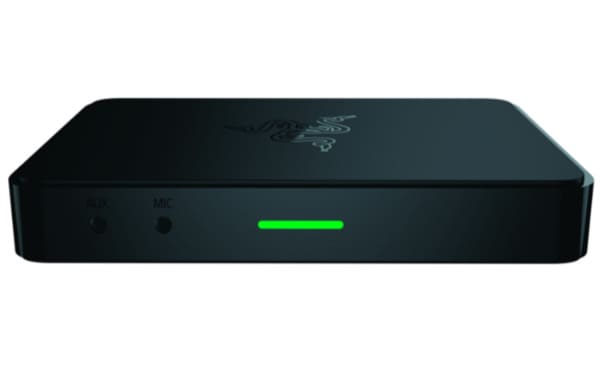 Don't Miss:
How to Record Clash Royale Gameplay Videos.
How to Record Xbox 360 Gameplay.
Part 3

: FAQs about Screen Record PS3 Gameplay

Can I record the PS3 gameplay with phone?

Even though there are many game recorder apps available for use at present, screen recording PS3 is only supported on the devices with a capture card or capture the game video on your desktop or TV.

What software should I use to record PS3 games?

You can download and install Apeaksoft Screen Recorder on your Mac or Windows PC and activate the game recorder section with multiple convenient functions for use during the recording process.

How to record PS3 with a USB?

You can first access the screen recording software like Snagit 11/12 and install it on the USB drive. Then plug the USB drive into PS3 and start the recording during the gameplay process. With all set, unplug the drive and get the recorded game video on your computer with the USB drive again.
Conclusion
That's all for the seven best ways to record PS3 gameplay with or without the capture card. If you still have anything hard to understand or you encounter new difficulties, just feel free to contact us. Well, you can leave messages in the comments below too.