Are you still using QuickTime to record iPad screen? While iOS 11 introduced a built-in iOS screen recorder to capture video and audio with ease. As for the case, you are able to create a video tutorial, capture gameplay, record music and get online videos.
If you are not familiar with the processes to record iPad screen with this default iPad screen recorder, you can find the detailed process from the article. Of course, you can also find the other 4 iPad screen recorder apps to achieve the goal with ease. Read on the article to learn more about the useful information now.
Part 1

: How to enable iPad screen recorder in iOS 11/12

Compared with iOS 10, iOS 11/12 has a new feature for recording screen. Screen Recording in iOS 11/12 enables you to record and narrate videos or screenshots on your iPad screen, instead of capturing a boring screenshot and editing it with digital ink.

How can you use iPad screen recorder in iOS 11/12? Here are the detailed steps about how to record your iPad screen in iOS 11/12 with its built-in iPad screen recorder.

Step 1: Set up the Recording

If you just upgrade to iOS 11/12, you should set up iPad recording before record screen in iOS 11/12. Press "Settings" on your iPad screen, after that you can find "Control Center" on the drop down list. Select it to choose "Customize Controls". You can find the "Screen Recording" button, after that press the green plus icon on the left.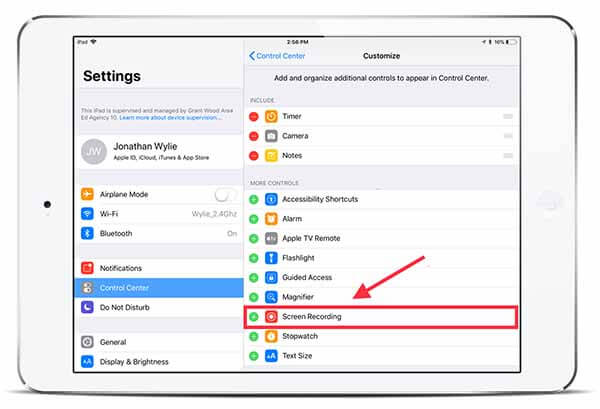 Step 2: Start recording
When you press the "Screen Recording" button on the Control Center, the recorder will start working. After starting the record process, the status bar at the top of your iPhone or iPad will turn red. If you want to record your own voice, you should arise recording control window to choose the microphone icon.
Step 3: Finish your iPad screen recording in iOS 11/12
Press the red bar at the top of the screen when you want to finish your recording. Or you are able to click the "Home" button open Screen Recording again, then choose the "Stop" tab to stop your recording. You can watch this recording video in your "Photos" app.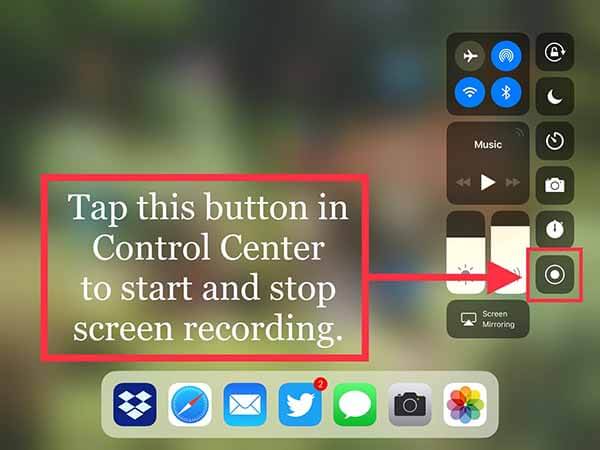 Part 2

: 4 iPad screen recorder apps you should know

iPad Screen Recording in iOS 11/12 as the built-in screen recorder tool still has some shortages. So we need to find some more iPad screen recorder apps to get more features for our screen recording. We recommend four excellent screen recorder apps for iPad to capture screen in iOS 11/12.
Top 1: Apeaksoft iOS Screen Recorder
Apeaksoft iOS Screen Recorder is one of most professional iPad screen recorders that you can record gameplay, videos, audios, photos, music, documents and any other data on your iPhone, iPad or iPod.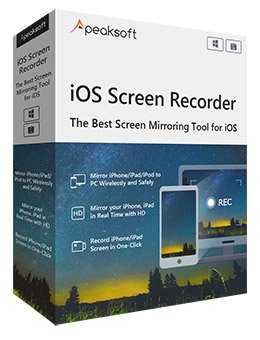 4,000,000+ Downloads
Mirror your iPhone, iPad or iPod content to a large screen in real time with no lag.
Record on-screen live content from iPad, such as videos, gameplay, audio and, etc.
Support for all models of iPhone, iPad and iPod touch.
Enable you to use a projector and share your device's screen to others.
Top 2: Screenflow
Screenflow has a unique feature that allows you to record first and configure later. This feature makes this screen recorder more flexible and convenient when recording iPad screen in iOS 11. Next are the cons and pros of this iPad screen recorder.
Pros of this iPad screen recorder
1. Easy to use.
2. High stability.
3. Powerful editing features.
4. Capture screen, record videos from attached camera units, record audio with in-system compatibility as well as external devices.
Cons
1. Pay much to get complete access to this screen recorder.
2. Without built-in templates and asset library system.
3. It doesn't provide free upgrade service.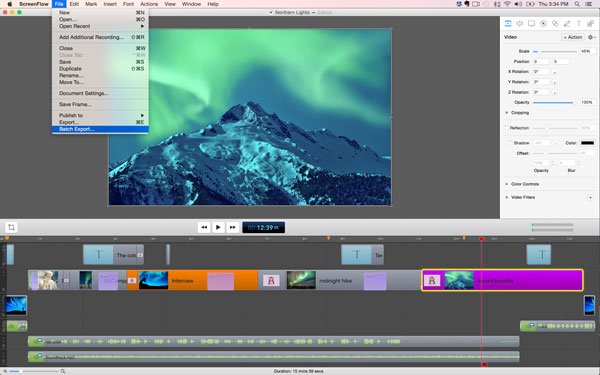 Top 3: AirShou
AirShou is a freely available app that you are able to record your screen without connecting to other system. As for the iPad screen recorder, you can record screen of iPad without computer. Learn how to use AirShou and more information.
Pros of this iPad screen recorder
1. Record your screen anywhere you are, no jailbreak needed.
2. Easy to operate. You can just install it to choose the preferred orientation mode, then start your recording.
3. Freely available. You are able to download and use this app without pay any.
4. Customize your recordings, including orientation mode, bit-rate, resolution and more.
Cons
1. Lack of security. Because this app is not listed in Apple Store, you need to download in other place without any safety guarantee.
2. It is not available for every iOS users.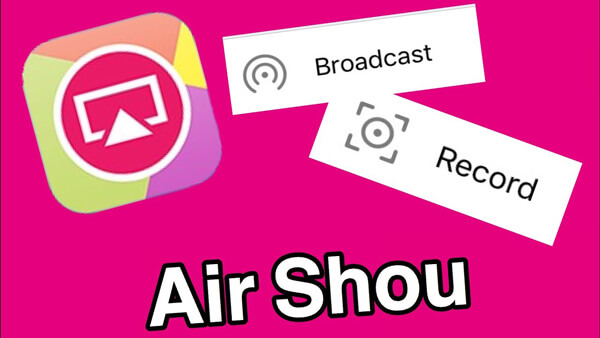 Top 4: QuickTime
QuickTime is a multi-media player with some screen recording capabilities. It is the default media player and screen recorder for iPad and all Apple devices so that you need not to add other applications. You can click here to learn how to use QuickTime to capture audio.
Pros
1. You can use it absolutely free.
2. No additional software required, no jailbreak required.
Cons
1. Works only on Mac computer.
2. It is necessary to use a cable to connect your iPad to your computer.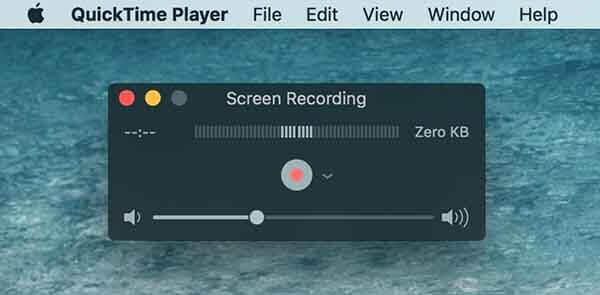 Recommendation: Record iPad Screen on Windows or Mac
If you want to record video or audio on computer, the powerful Screen Recorder will definitely be your best choice. It will capture exactly the original image and sound quality. Learn more details in this part.
Apeaksoft Screen Recorder provides a professional way to record any activity on PC/Mac and take screenshots.
Capture any video from YouTube, DailyMotion, Vimeo, Vevo, RED, Facebook, Yahoo, and more.
Record audio from microphone or system audio according to your need.
Take screenshot as you want and make drawings on the capture as well.
Save captured video, audio and picture in any frequently-used format.
Download for Win
Download for Mac
Conclusion
All the iPad screen recorders mentioned above can help you to handily record screen in iOS 11/12. If you just need a very simple screen recording, you can use the default iPad Screen Recorder. If you want to have more features, you can use Apeaksoft iOS Screen Recorder or other alternatives. If you have any ideas, you can write more detailed information in the comment.