If you are looking for a screen recorder to help you record a screen video on your iOS device, you must hear about iRec App, one of the first screen recorders released for Cydia. If you are interested with this wonderful screen recorder and want to learn how to download as well as use it, you can never miss this tutorial.

What's more, this post will also introduce you some alternatives to iRec App. When you are not able to record screen directly from iPhone or other iOS device, record iPhone on computer should be an alternative solution. Please read on and learn more detailed information from the article.
Part 1: Instruction of iRec app
iRec app is an amazing iPhone screen recorder with built-in live streaming. The program is a powerful program with a plenty of features for various platforms. Since Apple has not provided a decent screen recorder the previous version, iRec screen recorder soon becomes increasingly popular as soon as it was released into Cydia.
iRec App changed to EveryCord since iOS 10 version, which is available on App Store. The latest vision of this screen recorder is updated, without Cydia and with support for all iOS visions. Besides, now anyone can download iRec app and use it without a jailbreak at all.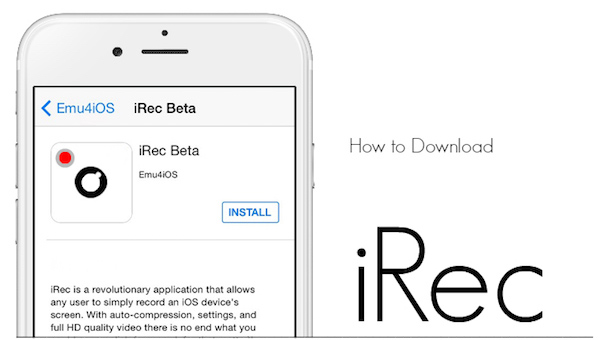 Part 2: Download and install iRec app
Though iRec app is freely available for all iOS device, it not an official iOS app and Apple does not support any apps of this kind into their App Store, so you are not allowed to find this app through the normal channels. However, do not worry. You can get iRec app another way, through Cydia so keep reading to find how to download and install this screen recorder:
Step 1. Download Cydia to iOS device
You can find Cydia in downloadcydia.com directly, and choose the suitable vision according to the vision of your iPhone. The latest version of Cydia 11.2.5 is available for iOS 11 now.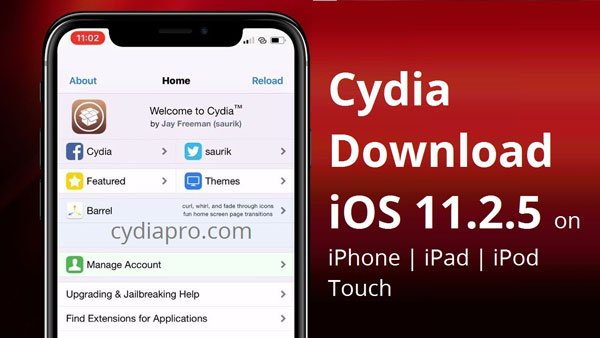 Step 2. Launch Cydia app
After installation, turn on Cydia and click the "Search" icon to look for iRec Screen Recorder app or EveryCord to take record for iPhone screen.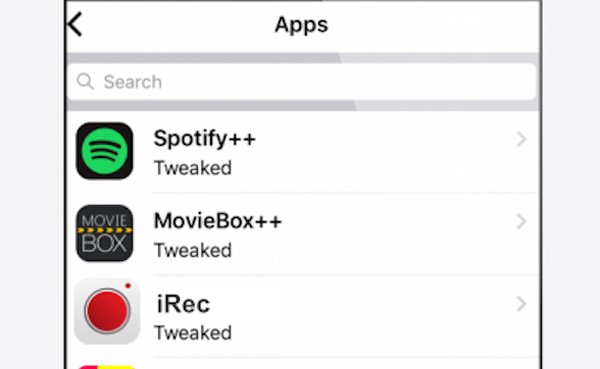 Step 3. Choose the right vision of iRec app
Wait for a while until the search results are returned, tap on the correct version that matches the iOS vision of your device.
Step 4. Download and install iRec
When you see a downloading instruction show up on the screen, just follow it to download iRec app on your iOS device.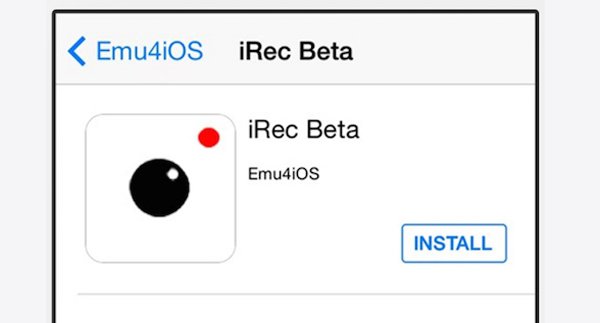 Step 5. Record iPhone with iRec App
After all is set, you can use all the excellent features you need in this screen recorder. Once you click the "Record" button, you can record iPhone screen with ease.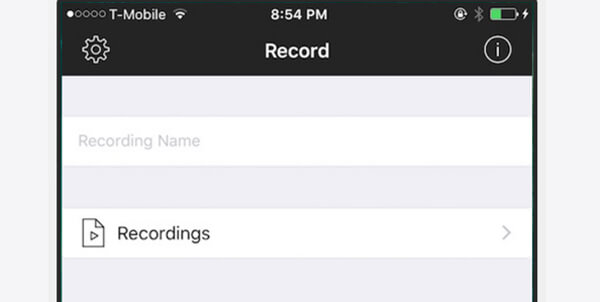 Part 3: How to stop iRec app from crashing issue
iRec app should be a great and stable screen recorder. But you have to be prepared for it to crash within a couple of days of you installing the program. You need to down it from Apple store and revokes the certificate. As for the case, you can use the program within Apple, which is not the fault with the iRec app itself.
Maybe you are wondering if you can reinstall this screen recorder and launch it again. Unluckily, this crashing issue will happen for the second time unless you take some steps.
The best solution for the iRec app crashing issue is Anti Revoke. Anti Revoke is a small but useful tool. It works by installing a VPN configuration on your iOS device, thus protecting the certificates of iRec app from verifying and revoking. It is a necessary program when you are use iRec screen recorder, and you can get it on its official site.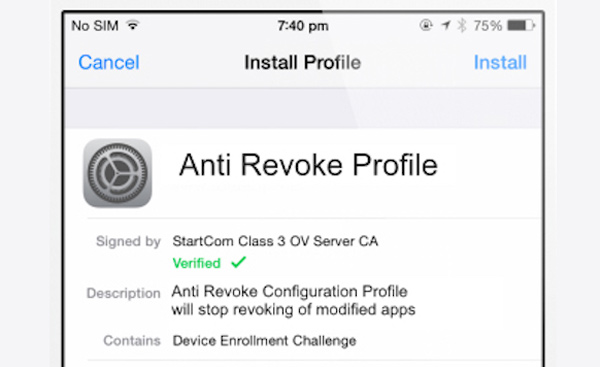 Part 4: iRec app alternatives
1. Apeaksoft iOS Screen Recorder
Apeaksfot iOS Screen Recorder is another great free iPhone/iPad screen recorder. Different with iRec app, it provides the easiest way to mirror and record the screen of your iPhone, iPad or iPod on PC. With such a wonderful free screen recorder, you will get a new way to capture game victories, create video tutorial and more. It is really nice software.
Key Features:
One click to record iPhone, iPad or iPod on computer.
Customize the recording settings according to requirements.
Support all the mode of iPhone, iPad and iPod Touch.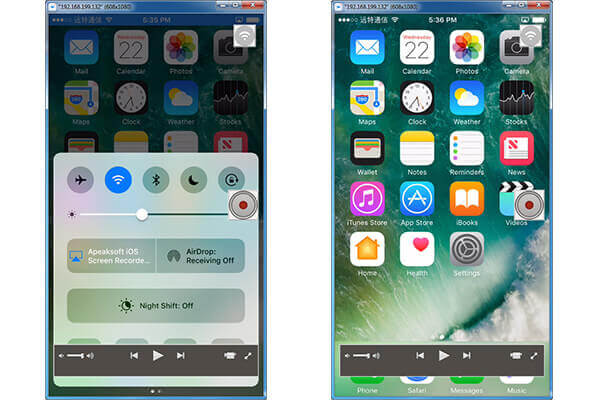 2. Display Recorder
As another amazing iOS screen recorder for free, Display Recorder really works well. Compared with iRec app and other likewise products, it develops simple design and reduces complexity, which is really welcome to beginners and novices. Display Recorder can capture your screen alone with the microphone built-in iPhone or iPad.
Key Features:
H.264/MOV with our without Mic Audio
Adjustable video & audio settings
Support both video & audio recording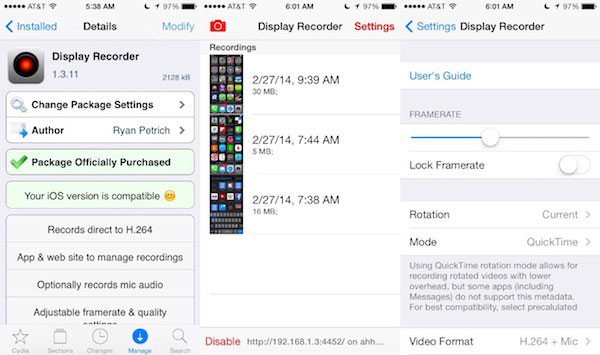 3. Rec
You can also choose Rec as your video recording software, if you are an Android user. Rec is called as the Android vision of iRec app. As an Android screen recorder app, Rec can record game video with custom resolutions, bit rates and durations. Additionally, you do not have to root your phone as long as your devices is Android 5.0 or above. Believe it or not, this video screen recorder will give you a good experience for video recording.
Key Features:
Provides flexible & fully configurable screen recording capabilities
Record games without having root access to Android phone
Intuitive interface, and easy to use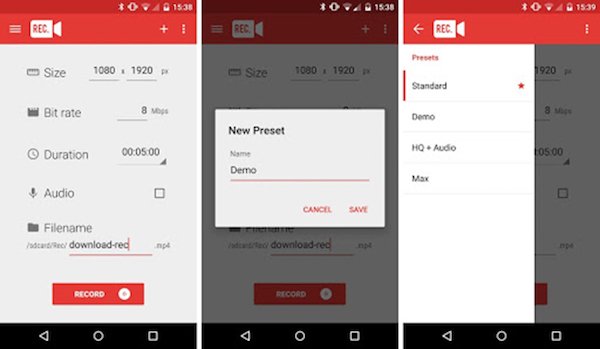 Conclusion
Above is all the content about iRec app. With this professional and free screen recorder, you have more capabilities to create screen video on your iOS device. If you are not satisfied with iRec app, you can also use the alternative applications mentioned above to help you solve the problem. Of course, you can record iPhone screen on computer, which you do not have to jailbreak. And you can download Rec in Google Play if you are an Android user.
Enjoy this article? If you have more thoughts about iRec app, please share them in the comments. And do not forget to share this passage to your friends if it helps you to some extents!