"I have an important meeting with my business partners via Google Handouts tomorrow. I want to get a record for all the details for the meeting. How to record Google Hangouts video and audio files in high quality?"
The "On-Air" Google Hangouts allows you to host a video conference with up to 9 members at the same time. The footage of Google Hangouts should be important for marketing videos, internal presentation, business meeting and more.
Google Hangouts are mainly used for business purpose, it is important to record Google Hangouts in high quality. What should be the best programs to get a desired recording video for Google Hangouts?

Just read the article to find the detailed process to record Google Hangouts video and audio with two professional programs.
Part 1

: Best method to record Google Hangout video and audio

When it comes to doing a recording of Google Hangouts with decent quality, you can rely on Apeaksoft screen recorder. The screen recorder is able to record all on-screen activities, capture online videos, record gameplay, get webcam videos and make video tutorial.

It has a user-friendly audio recorder to get all the beautiful sound and voice.

Besides, you can also access to multiple editing features, such as drawing panel, schedule recording, changeable cursor and more.

Here are the two methods to record Google Hangouts video and audio files.
How to record Google Hangouts audio
Step 1: Download and install the latest version of Apeaksoft Screen Recorder from official website. After that, launch the program before you start the Google Hangouts meeting with other members.

Step 2: Chose "Audio Recorder" option, and then make audio settings. Then you can have a test for the screen recorder. Make sure everything works to record Google Hangout meetings.

It is recommended to configure some settings beforehand. For example, you should check if your system sound has opened and in the right volume. You should turn on "Microphone" to record your own voice. Or else you would better to turn off it to make the voice of your partner clearer.
Step 3: Now you can choose the recording feature and click to open Google Hangouts. After recording work is done, you can click the button "Stop" and save Google Hangouts audio to your computer.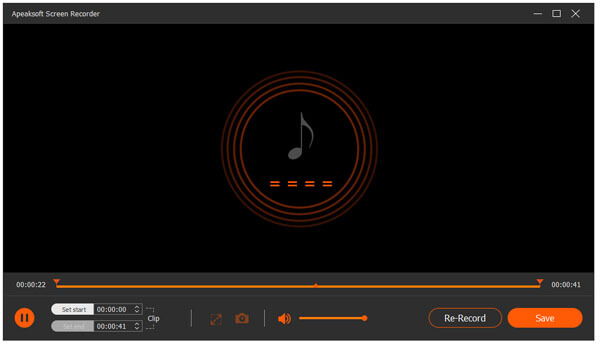 How to record Google Hangouts video
Step 1: Once you download and install the Google Hangouts recorder, you can access to "Video Recorder" option and choose the recording area for the Google Hangouts meetings or choose the full screen.

Step 2: In order to record Google Hangouts videos in high quality, you should adjust the video quality and the audio settings first. You may need to select both system audio and the microphone. Click the system audio and microphone to make sure the checkmarks appear.

Step 3: Next, click to open Google Hangout and wait to start your conversation. After that, you should click the button "REC" in the right to start to record Google Hangout. When you get everything done, you can click "Stop" in the right and save this Google Hangout video on your computer.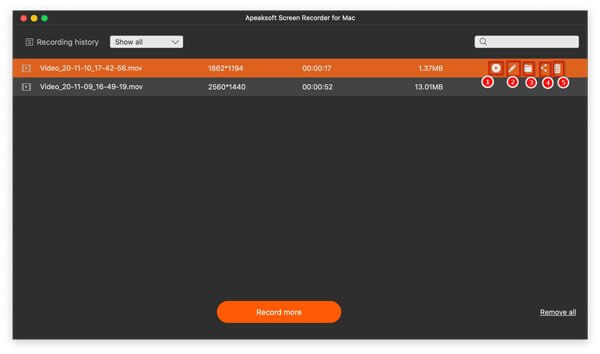 You may also want to know: How to recover Google Hangout history
Part 2

: How to record Google Hangouts with SnagIt

Snagit is another screen capturer from TechSmith. It is a versatile screen recorder to capture audio, video, image as well as PowerPoint slides.

What is more important, SnagIt provides 15 days' free trial period to record screen with ease. Following are some steps about how to use Snagit to record Google Hangouts.

Step 1: First of all download SnagIt, which is suitable for your computer. After that, open SnagIt to select "Video" in the left of the interface.

Step 2: Click the red Capture button to choose the screen for Google Hangouts. To choose what you want to record and begin to record Google Hangouts.

Step 3: Once you complete the recording, you can import the files into Snagit to preview the Google Hangouts meetings. You can also access to some quick edits for the files.

Step 4: If you need to share the Google Hangouts meeting to other colleagues, you can find multiple sharing methods in the left panel. Choose the desired sharing method after you preview the result.
Don't Miss: DU Screen Recorder – Record PC and Android phone screen
Part 3

: What should you do before recording Google Hangout

In order to get higher quality of video, there are some tips you should notice before recording Google Hangout.

1. Check your computer to make sure the software can perform normally.

2. If you want a better quality recorder video, you'd better close some applications you needn't. If those unnecessary applications make some noise, you will be not able to hear the conversation from Google Hangout.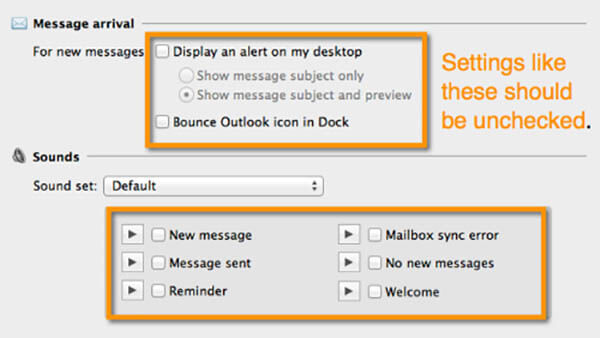 3. Not only control the noise from your computer, but also collect an environment without much unnecessary sound. A quite environment condition makes your voice more clear.
4. In order to getting a high quality video, you'd better choose a proper place where the light can illuminate your face. The light should not change too much because the camera in mobile phone or webcam cannot adjust the change of light very well. Here you also want to know some best Google voice recorders.
5. When you record Google Hangout, you should try to use a static background as possible as you can.
Part 4

: FAQs of Recording Google Hangouts

1. How to record audio from an incoming Hangout?

According to Google Hangout official website, this feature is currently not available in hangouts at this time.

2. Who can record Google Hangout meetings?

Right now, only a few types of G Suite domains can record a Hangouts Meet. This is only available for Enterprise and Enterprise for Education. You can record if you're the meeting organizer, in the same organization as the organizer, or a teacher signed in to your G Suite account, but not a student.

3. Can I record a Google Hangout with a video call recorder?

Yes, you can use a video call recorder, such as Screen Recorder. The recorder can be used to record both video and audio calls on Google Hangouts, Hangouts Meet and other Hangouts services. It can clearly record everything on your computer screen during the calls and both your voice and voices of other anticipants, then save the recording to MP4, MP3, etc. files.

4. Is it possible to record then download the audio of a Google Hangout session?

This feature is not available within Google Hangouts, though it is possible to record and download a video (with audio) file as an Enterprise user of Gsuite.
Conclusion:
Recording Google Hangout becomes a very easy thing by using these effective tools. After knowing what should do before recording Google Hangout, you can also apply it into other conditions, such as making a teaching tutorial. One important thing you should remember, when you start a conversation on Google Hangouts, don't forget to open your recorder previously. It will be great honor if the article can solve your problem.